The Sixers Dancers and Celtics Dancers hold auditions this Saturday.
On Sunday Madison Square Garden will be the site of the Knicks City Dancers Open Auditions.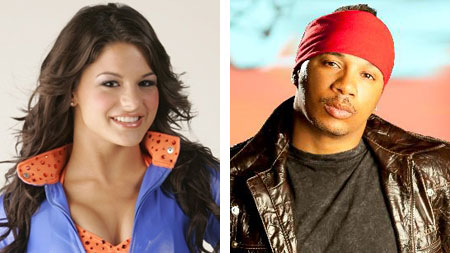 Former Knicks City Dancer and So You Think You Can Dance contestant Courtney Galiano and SYTYCD judge and choreographer Shane Sparks will be checking out the talent vying for a spot on the new Knicks City Dancers squad.
NBA Dance Teams
Atlanta Hawks A-Town Dancers (*** completed ***)
Boston Celtics Dancers (*** completed ***)
Charlotte LadyCats (*** completed ***)
Chicago Luvabulls (*** completed ***)
Cleveland Cavalier Girls (Saturday, July 18th)
Dallas Mavericks Dancers (Saturday, July 25th)
Denver Nuggets Dancers (*** completed ***)
Detroit Automotion (*** completed ***)
Golden State Warrior Girls (*** completed ***)
Houston Rockets Power Dancers (*** completed ***)
Indiana Pacemates (*** completed ***)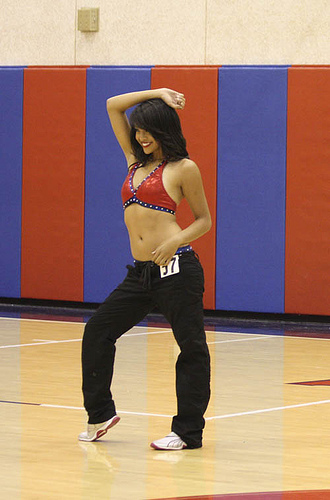 Los Angeles Clippers Spirit (*** completed ***)
(LA) Laker Girls (*** completed ***)
Memphis Grizz Girls (Saturday, August 1st)
Miami Heat Dancers (*** completed ***)
Milwaukee Energee! (Wednesday, July 22nd)
Minnesota Timberwolves Dance Team (*** completed ***)
(NY) Knicks City Dancers (*** completed ***)
New Jersey Nets Dancers (*** completed ***)
New Orleans Honeybees (*** completed ***)
Oklahoma City Thunder Girls (*** completed ***)
Orlando Magic Dancers (*** completed ***)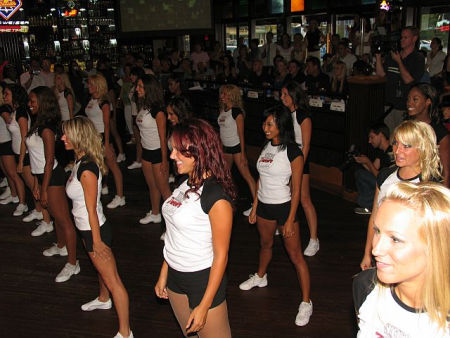 Philadelphia Sixers Dancers (*** completed ***)
Phoenix Suns Dancers (Saturday, August 15th)
Portland BlazerDancers (*** completed ***)
Sacramento Kings Dance Team (Saturday, July 25th)
San Antonio Silver Dancers (*** completed ***)
Toronto Raptors Dance Pak (Sunday, July 26th)
Utah Jazz Dancers (*** completed ***)
Washington Wizard Girls (*** completed ***)
NBA D-League Dance Teams
Fort Wayne Madame Ants (Sunday, July 12th)
Idaho Stampede Spirit Dance Team (Friday, September 11th)
Reno Big Horns Dance Team (Sunday, July 26th)

NISL Dance Teams
Baltimore Blast Cheerleaders (Saturday, July 11th)
Philadelphia KiXX Dance Team (Thursday, July 16th)
XSL Dance Teams
Detroit Ignition Spark Dance Team (Sunday, August 9th)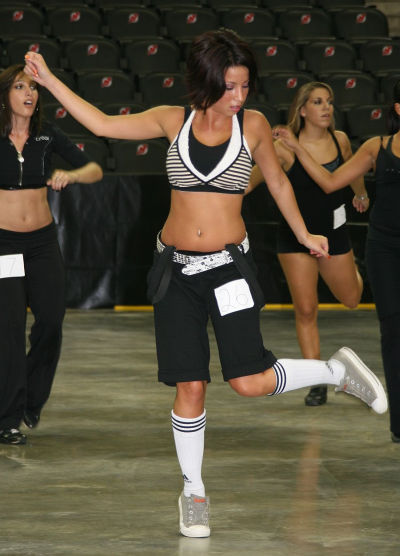 New Jersey Ironmen Dancers (Sunday, August 2nd)
NHL Ice Girls/Dance Teams/Promo Squads
Anaheim Ducks Power Players (Saturday, August 1st)
Atlanta Thrashers Blue Crew (TBA)
Boston Bruins Ice Girls (TBA)
Carolina Hurricanes Storm Squad (TBA)
Chicago Blackhawks Ice Crew (Monday, August 3rd)
Dallas Stars Ice Girls (Saturday, July 11th)
Los Angeles Kings Ice Crew (Monday, July 27th)
Nashville Predators Liquid Ice Girls and Predators Dancers (*** completed ***)
New Jersey Devils Dancers (Sunday, August 2nd) (see XSL NJ Ironmen Dancers)
New York Islanders Ice Girls (Saturday, August 15th)
Tampa Bay Lightning Bold Brigade (Saturday, August 29th)
Washington Capitals Red Rockers (Monday, August 3rd)
Other Dance Teams
Florida (Orlando) Punisher Dance Team (Saturday, July 18th)
Don't see your squad on the list? Drop us an e-mail with all the details: james@procheerleaderblog.com or sasha@procheerleaderblog.com