New on Twitter:
Buffalo Pro Cheer Blog
Charlotte Lady Cats
Kansas City Chiefs Cheerleaders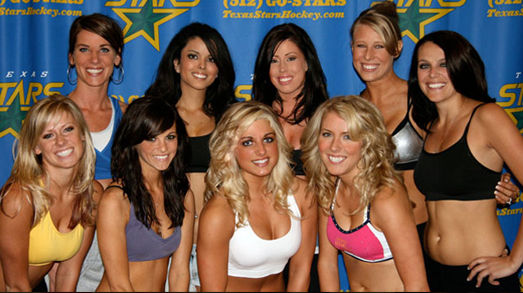 Congratulations to the ladies who made the inaugural Texas Stars Ice Girls. The Stars are a new AHL Franchise that will play in Cedar Park. You can see more photos and video here.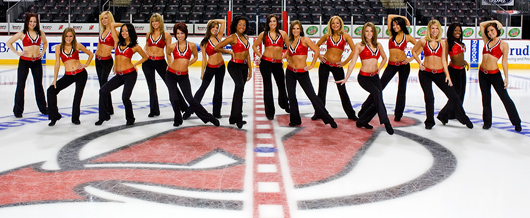 _
The XSL has suspended operations for the 2009-10 season, so it appears the auditions for the Detroit Ignition Spark, Chicago Storm Chasers and New Jersey Ironmen Dancers are on hold.  However the New Jersey Devils Dancers (who doubled as Ironmen Dancers) are still scheduled for Sunday, August 2nd. Full details here.
Reminder: The DC Body Armor seek a new choreographer for their second season. Details here.