In this installment of From The Archives, I share a few photographs from a post-college days road trip to Norman, Oklahoma.  In 1986, UCLA traveled to Oklahoma to play the Sooners and a friend in UCLA's Sports Information Department secured a media credential for me to photograph the game.  It was early September and the weather was very hot and very humid, typical for that part of the country.  Jamelle Holieway, a local boy from Carson, CA, was the starting QB for the Sooners.  The Bruins fans who made the trek to Norman, Oklahoma were optimistic that we could put up a good fight against the perennial college football powerhouse Sooners, but we were to be disappointed.
UCLA scored the first three points of the game and then surrendered the next 38 points to the better conditioned Sooners.  It was quite apparent after the first quarter, that the day was going to be long, so I turned my attention to the OU Pom squad.  One girl in particular caught my eye.  Blonde and beautiful, she was as photogenic as they come.  So, the day was not a total loss.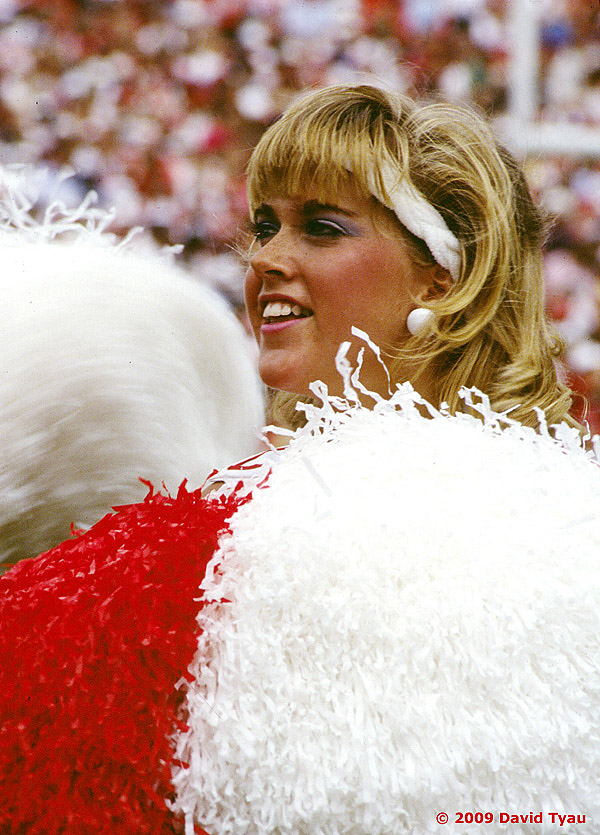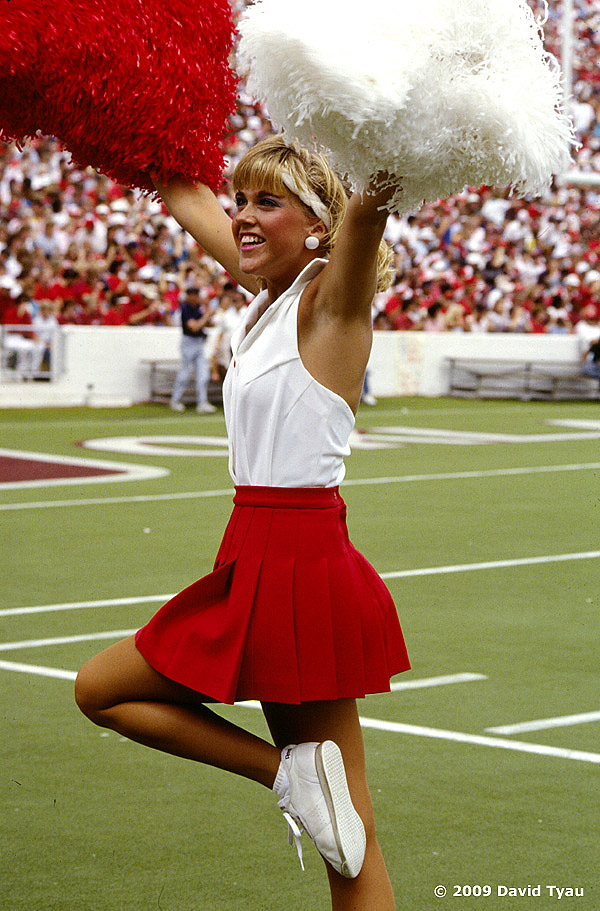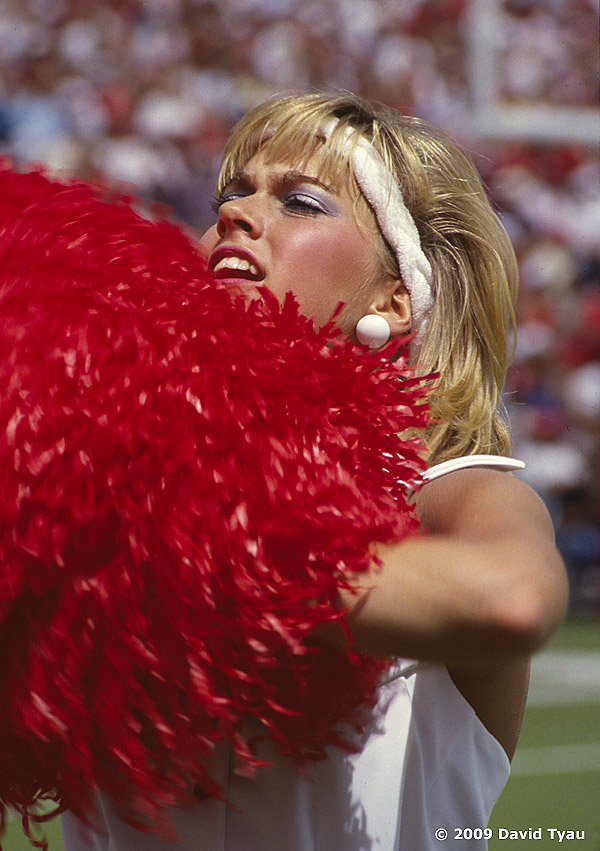 I would later discover that she was the daughter of OU Basketball Coach Billy Tubbs.  Her name, Taylor Tubbs.  Oh, to be young and in college again.