On Thursday December 14th, 2008, after nearly a month long audition process, the 2009 Philadelphia Soulmates were selected. The following day, the Arena Football League suspended operations for the season.
So while the AFL and its teams shut down and the players tried to land spots in other leagues, the never-to-be 2009 Soulmates decided to keep on dancing. Under the direction of five-time Soulmates director Marla Viturello, they formed the Philadelphia All Pro Dance Team.
They still meet and rehearse, but not as often as before. They've performed at NBA playoff games, at Major League baseball games and indoor football games. They've danced for and supported causes and charities ranging from the Special Olympics to Breast Cancer Awareness.
Rumors speak of a July 15th deadline for a decision for the 2010 AFL season, but many deadlines have come and passed before with no final answer. In the meantime these ladies just keep on dancing.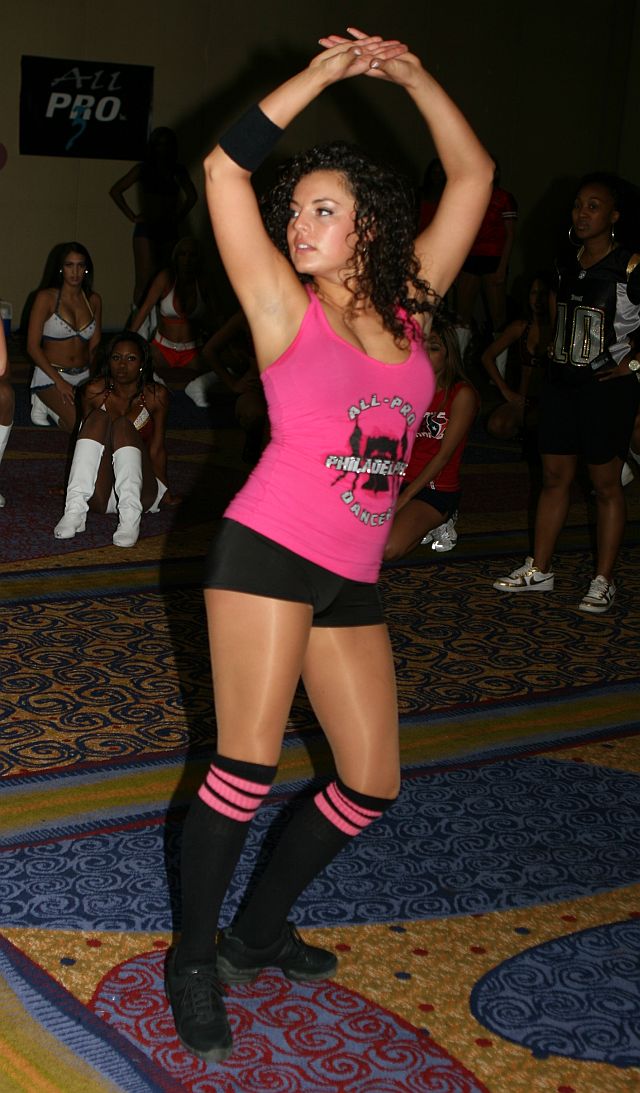 Lauren had taken a year off from the Soul in 2008, while she settled into her new job as a middle school teacher.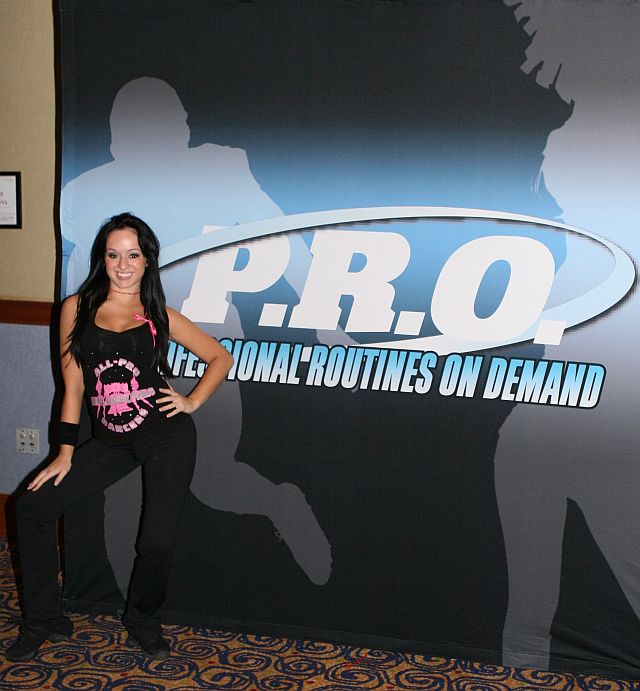 Krysta is a Nutrition and Dietics Major at West Chester University.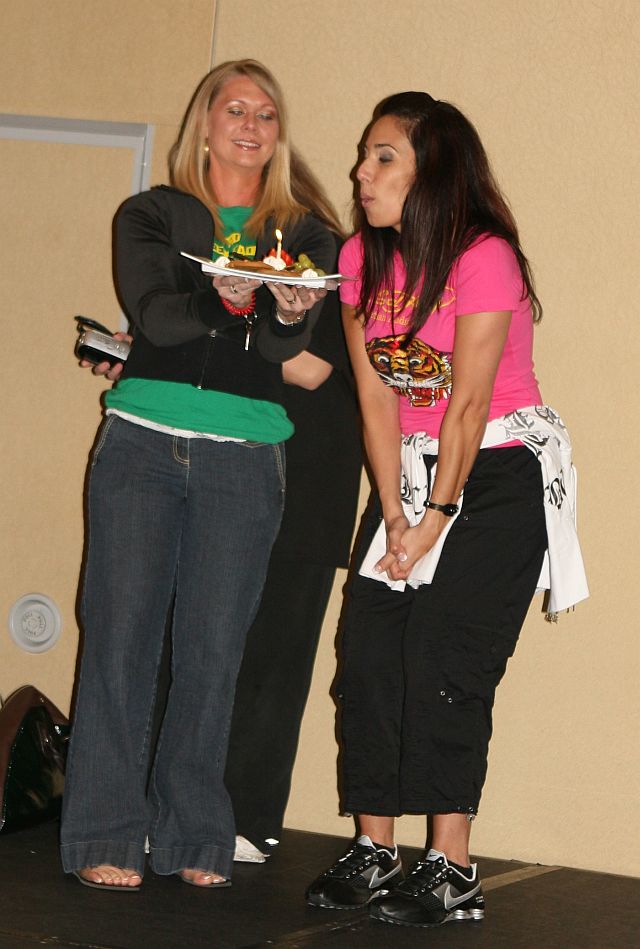 Sunday a the convention was Marla's birthday!
More photos of the Philly All Pro Dabcers at P-R-O here.