Danielle Bruno is the fourth former Storm Chaser to become a Cavalier Girl
From MahoningValleyThunder.com
The Mahoning Valley Thunder is pleased to announce that Danielle Bruno, a three-year member of the Storm Chasers dance team has been selected to join the NBA's Cleveland Cavaliers dance team-the Cavalier Girls. Danielle participated in an open tryout which began last Saturday (July 18th) and commenced Thursday evening (July 23rd).

Danielle joins a long list of Storm Chasers who have joined NBA dance teams after having danced with the Storm Chasers. Three girls have previously danced for or are still dancing with the Cavaliers. Two other former Storm Chasers went on to dance for the New York Knicks and Detroit Pistons respectively. Another two former Storm Chasers spent the 2008 season dancing for the AFL's Cleveland Gladiators.

Bruno is a New Castle, Pa. native who will finish her third season dancing with the Storm Chasers at Saturday night's Thunder season finale. After having danced for the team throughout the 2007 season she took over as Coordinator prior to the 2008 campaign. Danielle brings over 18 years of dance experience to the Cavalier Girls. Over that time, she has studied jazz, lyrical, African and hip-hop dance. Danielle is responsible for choreographing routines, organizing public appearances, and coordinating the Storm Chasers Dance Clinic during the season.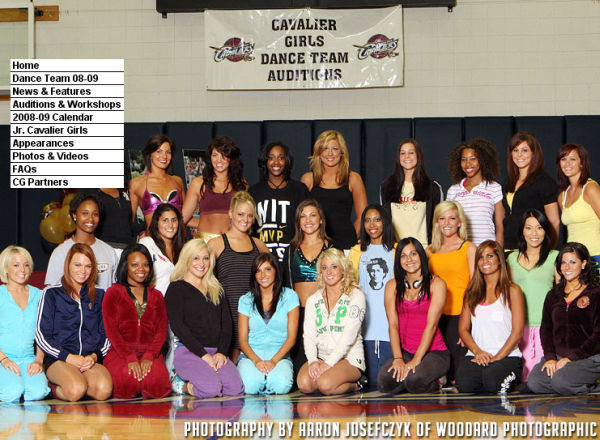 2009-10 Cleveland Cavalier Girls