Reader James was at the Old Glory Harley Davidson Battle of the Bands this past Saturday and he sent us a few photos of the Redskins Cheerleaders who were making an appearance.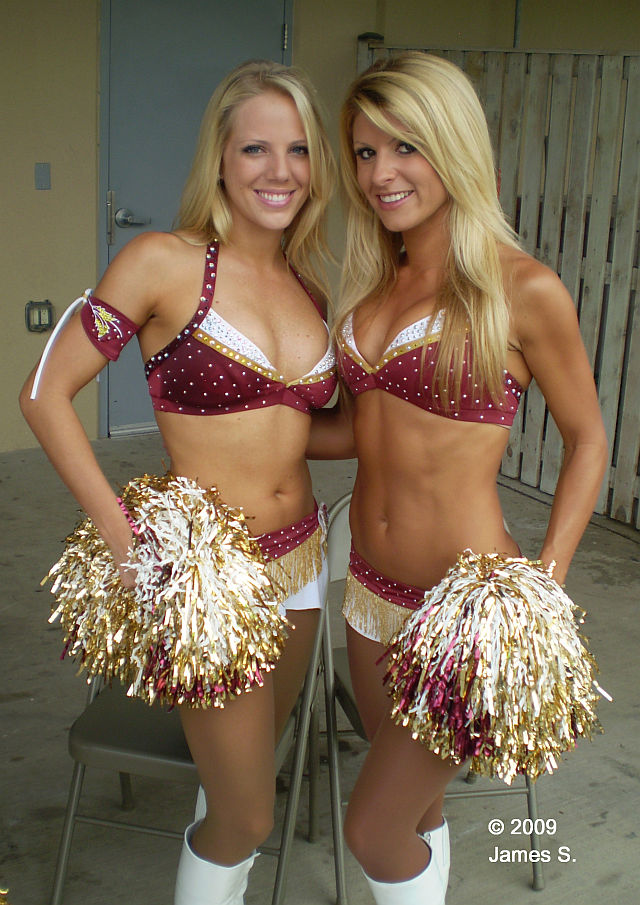 Two-year veteran Christi (left) was part of the nationally ranked Virginia Tech Dance Team.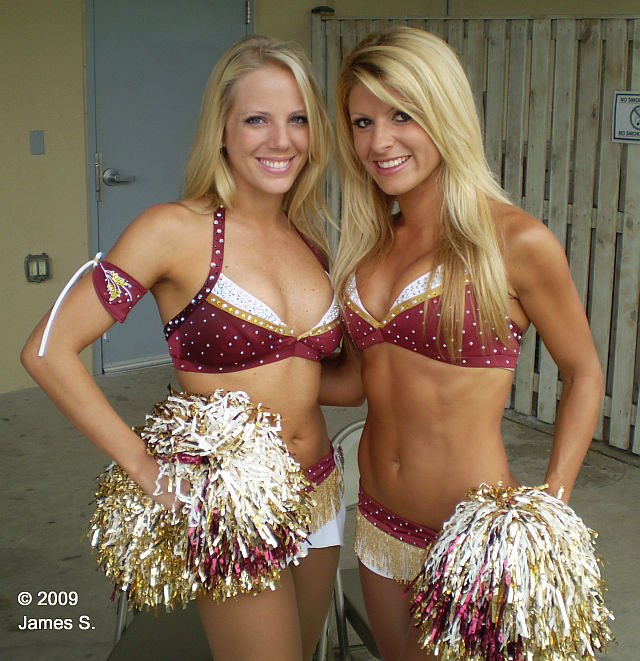 Nicole is a three-year veteran of the Redskins Cheerleaders. She's a University of Maryland graduate and a science teacher.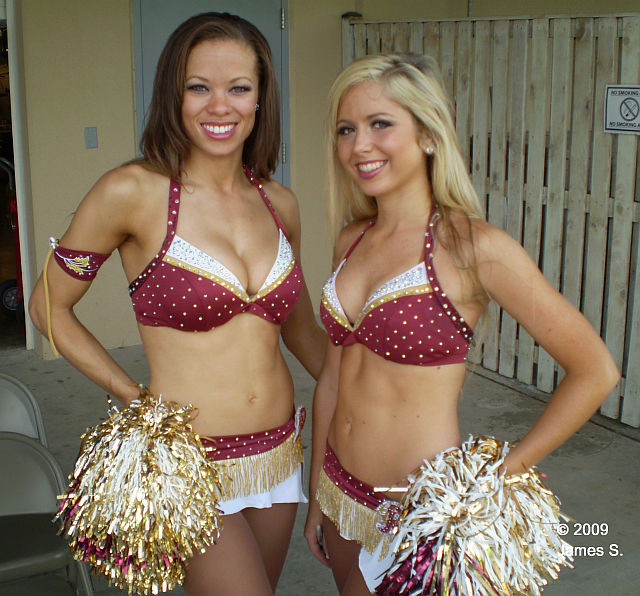 Melani (left) is a four-year veteran. She earned her B.S. degree in Physics from American and recently earned her MBA from the Darden Graduate School of Business at the University of Virginia.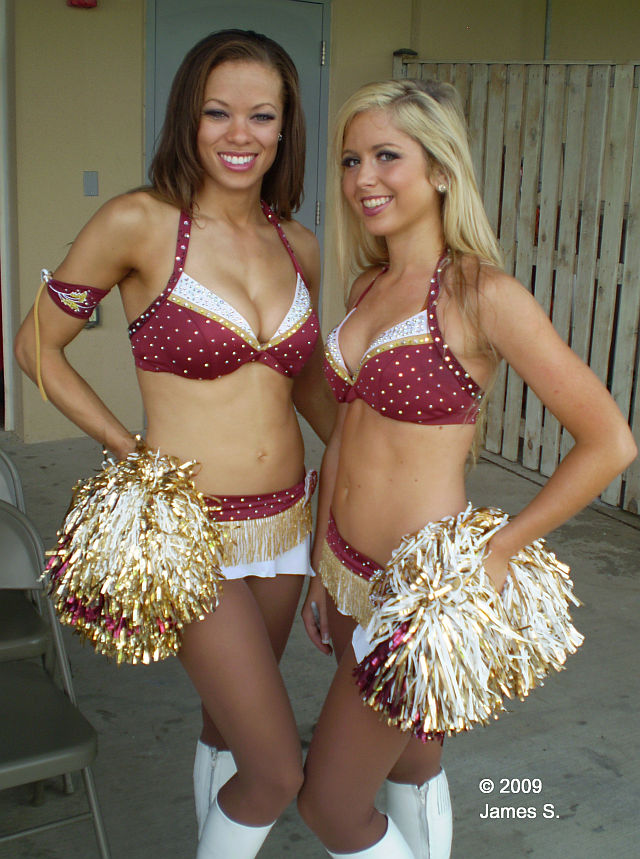 Ashley A. is in her first season with the Redskins Cheerleaders. She's a former Junior Redskins All-Star dancer and a college student majoring in Business Administration.
Later James caught up with Amanda and Melanie at a Shopper's Food Mart in Virginia: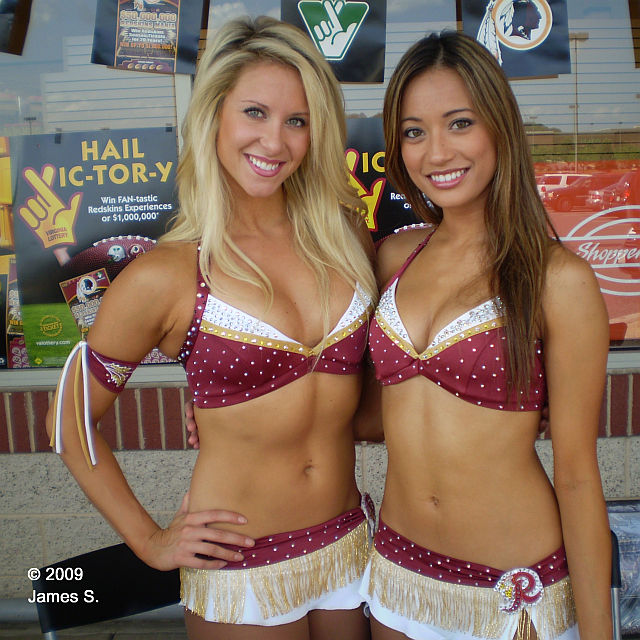 First-year Redskins Cheerleader Amanda (left) earned her B.A. in Communications with a Marketing concentration at Virginia Tech. She's a consultant for a world-class lecture bureau and event design firm.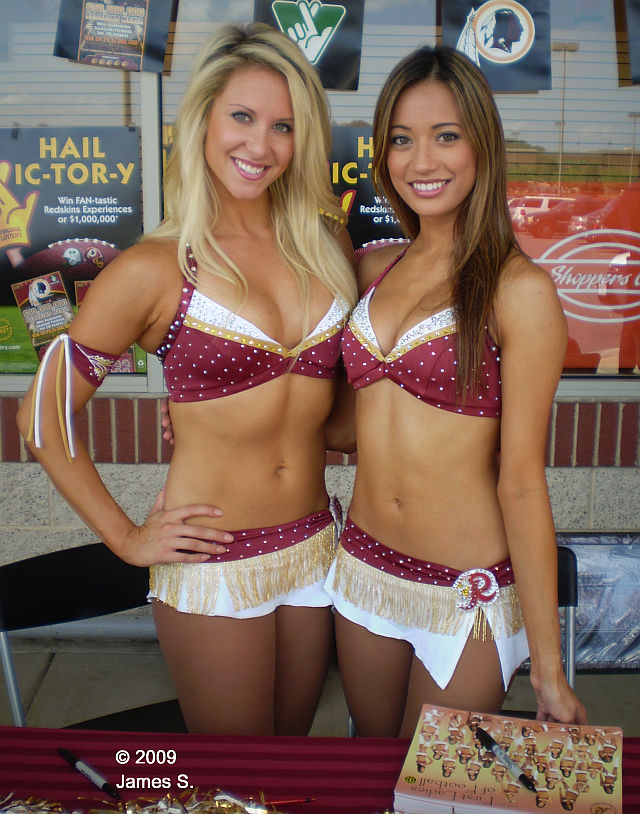 Melanie, the cover model for this year's Redskins Cheerleaders Swimsuit Calendar, earned her Bachelor's degree in Finance from Virginia Tech (lots of Hokies in this post). She's employed as a senior analyst in a major consulting firm.