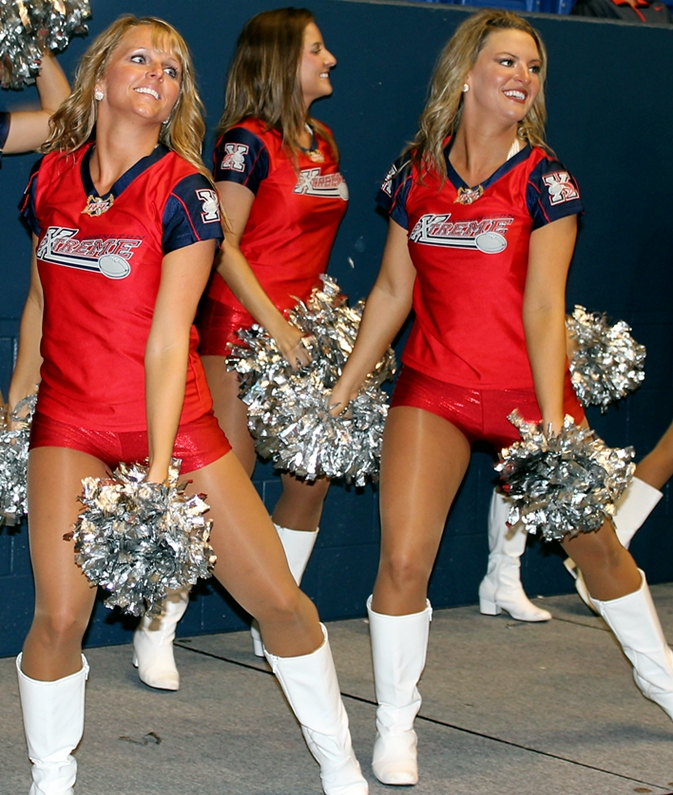 For six seasons, Bloomington, Illinois has been home to the "Extreme" of the Indoor Football League (IFL), and for all six seasons, the Extreme Dance Team has been entertaining fans and cheering on the team. And for each of those six seasons, Alice and Alicia have been the one constant, the only members of each and every edition of the Extreme Dance Team, hence the "most Extreme" dancers in the league. If there was a Mount Rushmore carved to celebrate the Extreme Dance Team, Alice and Alicia be the first two set into the stone. Alice and Alicia graciously agreed to participate in an interview with UltimateCheerleaders.com prior to the Extreme's June 3rd game against LaCrosse in Bloomington. Like their first names, there are a lot of similarities between Alice and Alicia, but also some interesting differences. For instance, one of them has never had an embarrassing moment on the field, whereas the other blacked out during a routine, but it fit in perfectly with the choreography.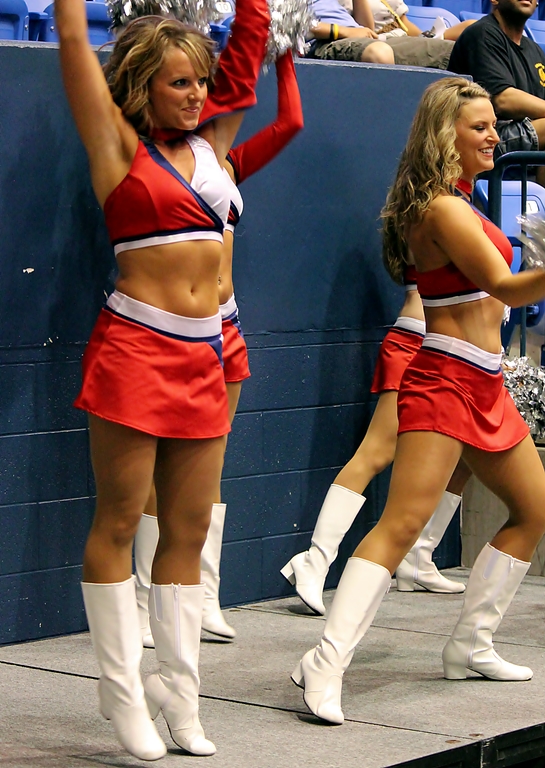 Another difference is that Alice has been dancing on stage since she was a teeny tike, whereas Alicia started a bit later. Alice says, "I think I probably came out of the womb dancing! I was first inspired to dance while watching my older sister perform in dance competitions. I knew, from an extremely young age, that I wanted dance to influence the remainder of my life. I started dancing at two years old and by the age of five, I was choreographing my own solo routine with the Owner/Head Instructor of Rogers School of Dance in Pennsylvania." Alice mentions in her on-line bio that she won a dance contest at age five, winning a trophy taller than she was. Does she remember the song and experience? "I absolutely remember the song, 'Dinosaur Rock n' Roll' and even remember most of the routine! My dance instructor from Pennsylvania and I named the routine 'Alisaurus', a take-off of my name and the nature of the song. At my very first solo competitive event debuting 'Alisaurus,' I was awarded first place in my category. I was also awarded 'Overall Top Score' of the entire competitive event that included dancers from all over and up through 18 years of age. I still have that 'Overall Top Score' trophy, which stood taller than me, showcased with my other trophies and medals. I remember being a little nervous for my solo debut; however, I was so excited to showcase my choreography. My family was so ecstatic, supportive and had so much faith in me. They have always believed in me and that means the world to me!"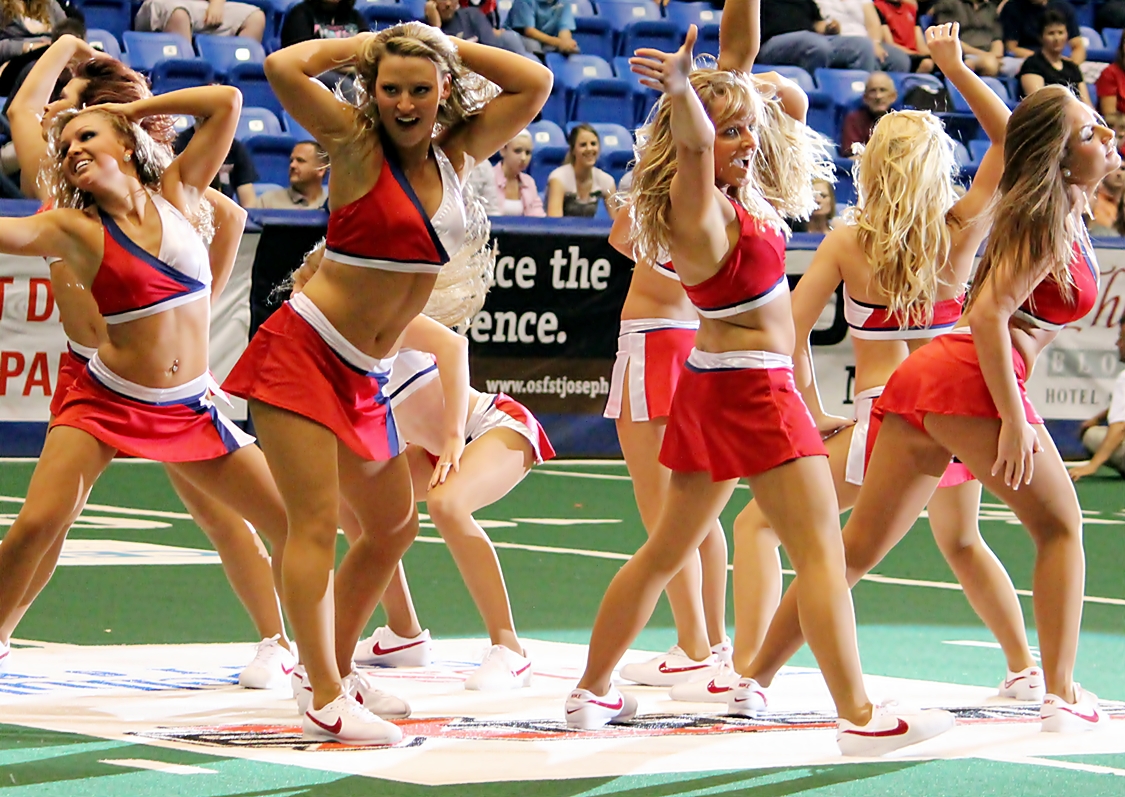 For Alice, dance is not just a solo activity, she has been part of many dance and cheer groups prior to being part of the Extreme Dance Team, explaining, "I have pursued all types of dance teams including competitive dance teams, musical theater dance teams and ballet companies. My cheerleading experience dates back to a young age when I participated in competitive cheerleading. I continued my love of cheerleading throughout all six years of my junior high and high school career. Each of these years, I was selected as Captain of my cheerleading team and privileged to be named an All-Star Cheerleader by the Universal Cheerleaders Association (UCA). I thoroughly enjoy the sport of cheerleading, the athleticism required, and the camaraderie with fellow teammates. I currently serve as the Head Competitive Cheerleading Coach for a local cheerleading team and feel so fulfilled and grateful to be able to teach children what I love to do."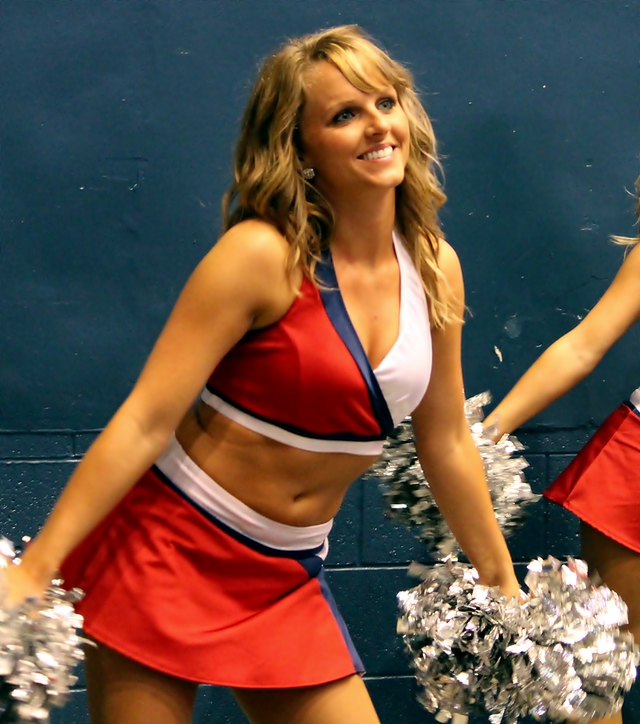 Alicia shares her contrasting dance journey, "My dance story is a little different than most. I didn't even know I wanted to dance until junior high, whereas most people dance from a very young age. When I was going into 7th grade, I decided to participate in poms, which at the time did not hold tryouts. The squad was over 90 girls and we took up the entire gym floor at basketball games. I haven't stopped since then! Dance is my number one stress reliever and has always made me feel good about myself. I absolutely cannot imagine my life without dance at this point. It brings me pure fun and joy and I always try to make that come across when I perform. My favorite type of dance is hip hop. I love the music, the hard hitting motions and the attitude I get to portray!"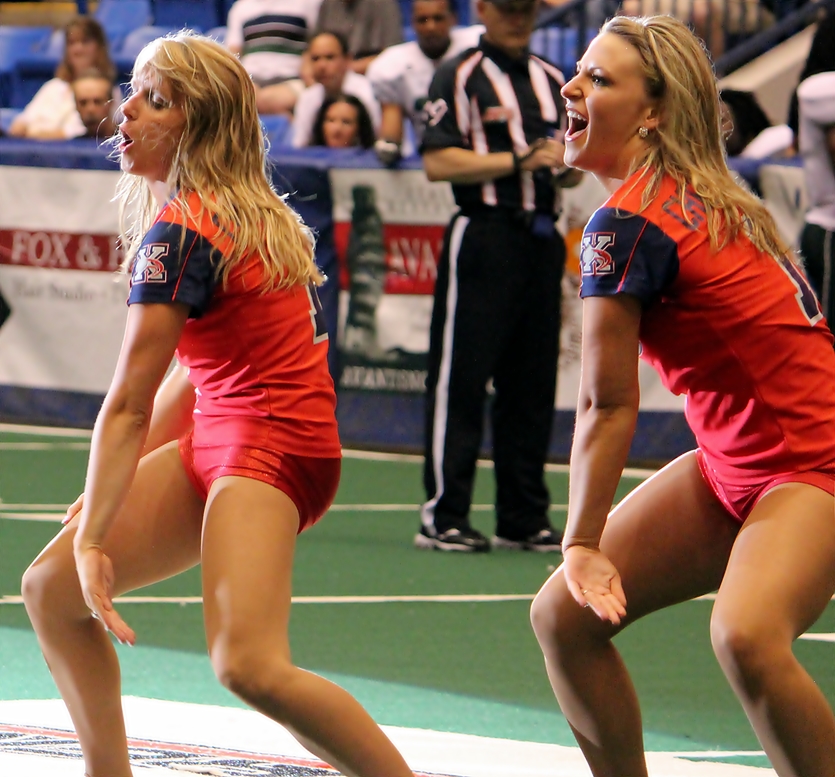 Both Alice and Alicia were born outside of Illinois, but from different directions. Alicia started her life in bluegrass country, recalling, "I was born in Lexington, Kentucky because my dad was going to seminary school. We moved to Quincy, Illinois when I was still an infant because my dad got a job as a pastor of the Free Methodist church. We then moved to Bloomington because both of my parents are from here and they wanted to be closer to family. I have lived here since I was four." Alicia remained in the area for college, as she adds, "I went to Heartland Community College on a scholarship and majored in Elementary Education and later transferred to Illinois State, graduating in 2009. I got engaged a week before graduation and planned a wedding and got married during my first year of teaching. Last year I taught first grade and now teach second grade." Alicia now teaches in the same school district that she attended from elementary to high school.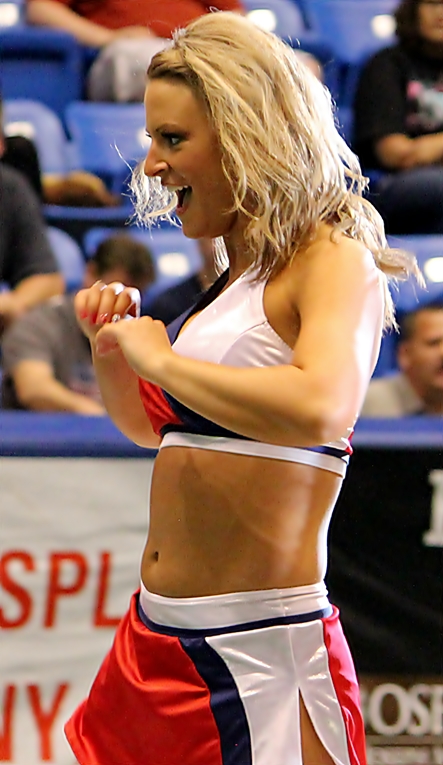 Alice is a transplant from further east, explaining, "I was born in the well-known Steel City, destined to be a part of the 'Steeler Nation' waving a 'Terrible Towel.' Monroeville, Pennsylvania, a suburb of Pittsburgh, was my home until I started my kindergarten year. My father, a nuclear and mechanical engineer, was relocated to the Clinton Nuclear Power Plant amongst the cornfields and flatlands of Illinois. Thus, my family relocated to the Bloomington-Normal area." Alice's dance career also had to shift locations. Alice's first dance instructor back in Pennsylvania recommended her to the Pittsburgh Ballet Company, and that lead to, "One of the Directors of the Pittsburgh Ballet Company, unbeknownst to me, came to watch me perform at my end of the year recital and seconded her recommendation. I would have been their youngest apprentice in history. Unfortunately, I had to forego this opportunity due to my family's out-of-state move. Upon arriving in the Bloomington-Normal area, we immediately sought out dance instruction and opportunities. I joined the Twin Cities Ballet Company for intensive ballet and pointe training. I danced numerous roles for my ballet company, including being selected to dance the role of 'Clara' in the production of The Nutcracker. I also auditioned for the competitive dance team and enrolled in classes at Stacy's Dance Factory. Little did I know that the Owner/Head Instructor of the dance studio I selected, Stacy, would years later be the coach of my Dance Team for the Bloomington Extreme. Throughout my life's journey, I have extensively trained in ballet, pointe, jazz, hip-hop, lyrical, modern and tap. My favorite dance styles to perform are jazz and hip-hop, although I enjoy all forms of dance."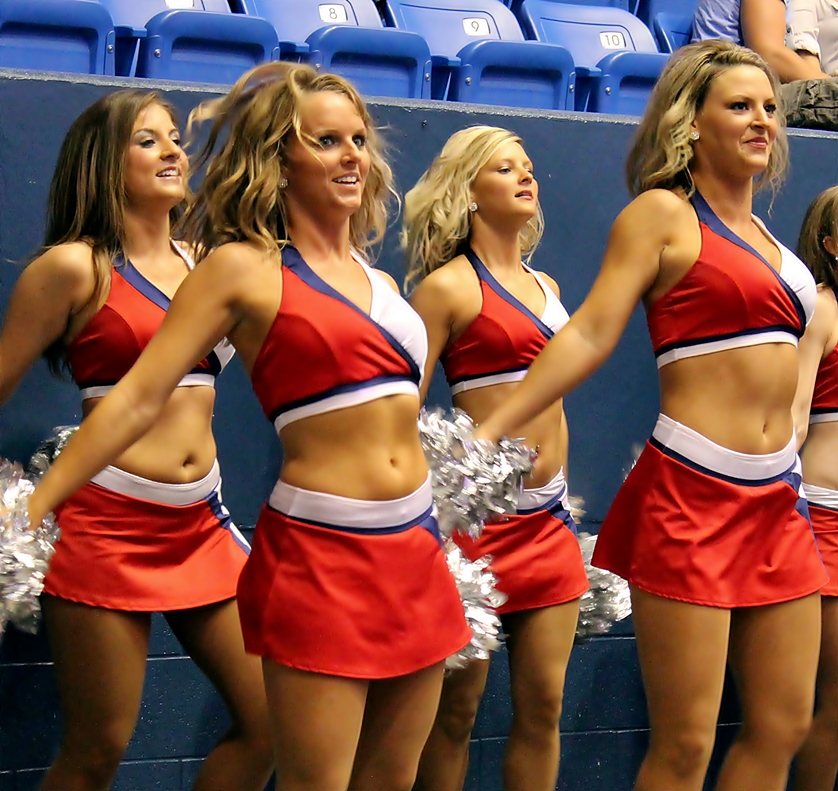 Stacy Terry, who is a long-time dance instructor and mentor for the Bloomington-Normal area, has been running the Extreme Dance Team since they started, and also is part of Alicia's dance history. Alicia's cheer and dance background includes, "I started dancing in 7th grade on the dance team and continued throughout high school. I was the only girl from my class on the dance team my freshman and sophomore years. We competed my freshman to junior years and I was captain of the dance team both my Junior and Senior years. I also began taking dance classes from Stacy once I made the dance team in high school to work on technique and further my dance exposure. I have been on the Extreme dance team since my freshman year of college. I taught hip hop at Stacy's Dance Factory for two years during college and I recently accepted a coaching position for the Chiddix Junior High School dance team." In the circle of life, teammate Alice attended Chiddix as a student.
Alice is currently a student, as she explains, "Throughout my junior year of high school, I debated between my areas of career interests, which included Elementary Education, Graphic Design and Radiography. My choice was difficult as I had great interest in all of the aforementioned career avenues. After the death of a close friend at the end of my junior year of high school, my decision became clear. After this tragedy, I knew I wanted to pursue a health-related career in which I could help others. I felt a growing desire to help others through Radiography and to fulfill an important role as part of a team that gives each patient a chance at a healthier life. I am now a senior Radiography student in pursuit of my Radiological Science Degree. After graduation, I look forward to continuing my education to eventually become a Computed Tomography (CT) Technologist and Sonographer."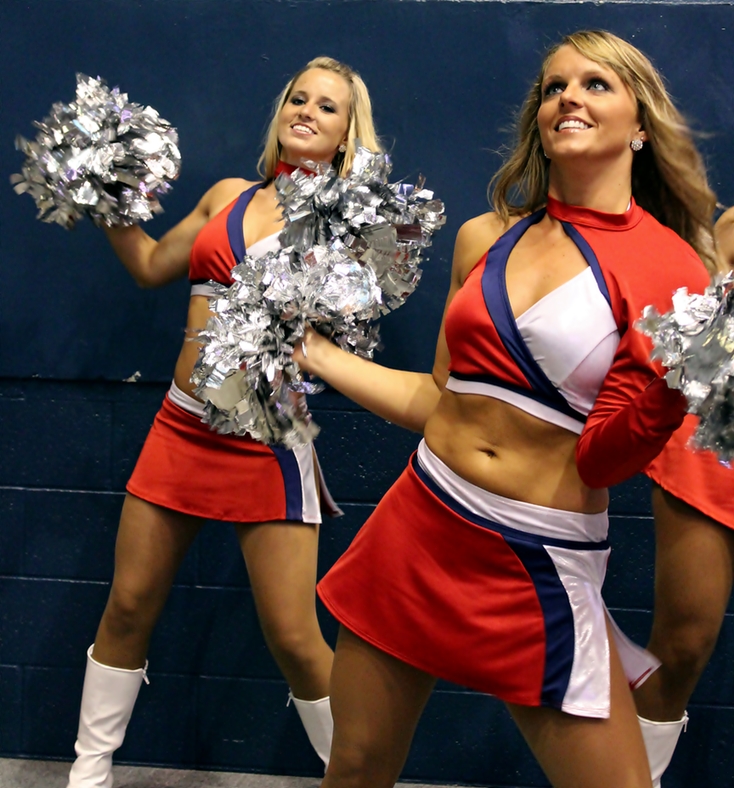 What first prompted them to try-out for the Extreme dancers, and did they have any idea they would still be doing it six years later? Alicia remembers, "My dad actually encouraged me to try-out for the dance team. He works for the City of Bloomington and somehow heard of tryouts while at work one day. He forwarded me some information and the rest is history. Six years seems like so long ago! Honestly when I tried out that first year, I didn't think about how long I'd continue to try out for the dance team but I doubt I thought I'd be doing it six years later. Lots of things keep me coming back, each year it gets even more fun, if that's possible. New teammates mean new friends. We have so much fun together and laugh all of the time. Since I am one of the only married girls with a full time job, it's my own thing that I get to go do and relieve stress. Another thing that keeps me coming back is the fact that I'm still young and I don't have kids so I just figure, why not? It makes me happy, and I love the girls I dance with and Stacy."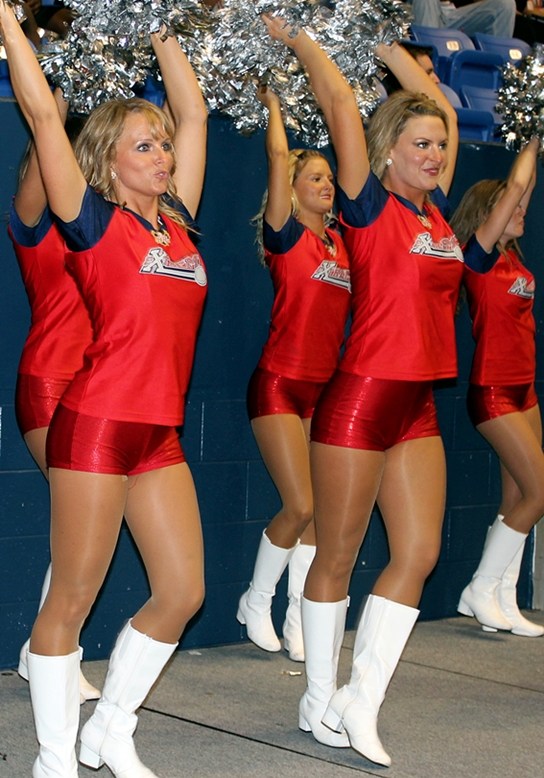 How prepared would you feel if you found out about tryouts on the same day tryouts were being held? That is what happened to Alice. as she recalls, "I owe this one all to my mom! She inadvertently discovered the advertisement in the newspaper for the first ever Bloomington Extreme Dance Team tryouts, back six years ago. However, we did not discover the advertisement until the very day of the tryouts. Immediately upon hearing about the tryouts, I ran home, threw on dance attire, stretched and departed for what would become one of the best decisions of my life. After the first game of the opening season, I knew this was my place and that I would dance for the Bloomington Extreme as long as they would have me! As I expected, the Extreme is a huge hit in our community and I feel so blessed that this opportunity has been available for so many years." Alice continues, "I continue to cheer/dance for the Extreme for several reasons. Being able to have the opportunity to continue my love of dance and cheerleading really says it all. The chance to perform at my personal best has always been my life's ambition. I also strongly value the opportunity to entertain the community and to serve as a role model for young dancers and cheerleaders, along with young women in the community. Additionally, I have had the chance to meet other dancers, players and staff members of the Extreme, with whom I will remain lifelong friends. I will continue to promote the Bloomington Extreme as an exceptional organization that greatly helps to provide dancers, football players, staff and community members with extraordinary opportunities. I will continue to come back each season to audition!"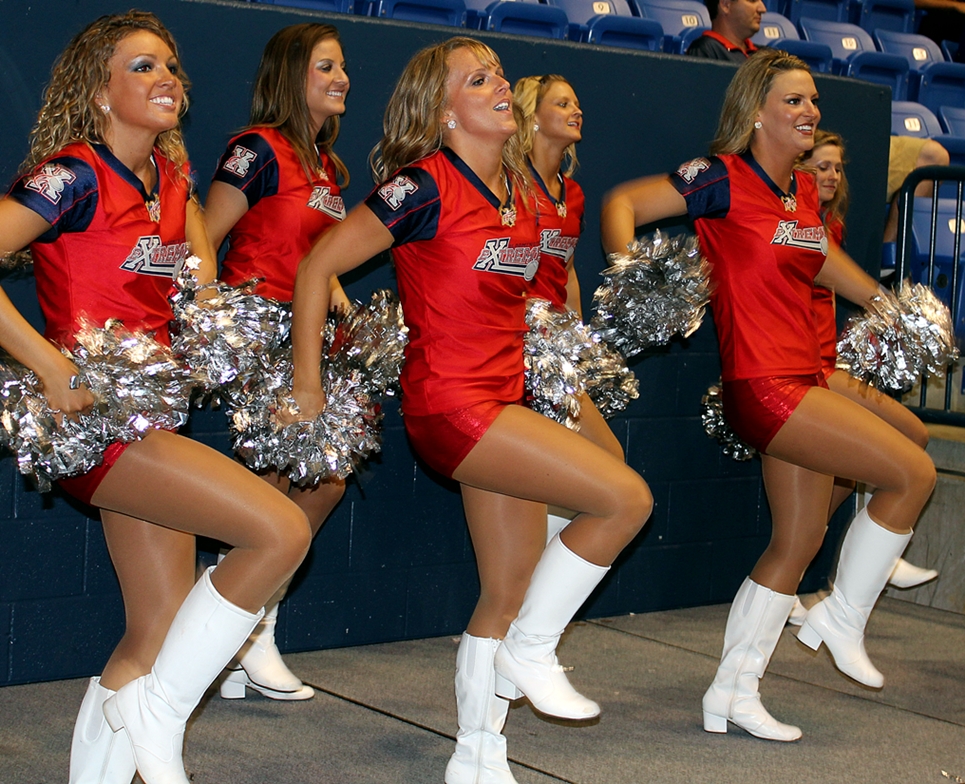 Bloomington fans have teams to root for in Chicago and St Louis, but what has it meant to Bloomington to have the Extreme as their own team, and has enthusiasm grown over the years? Alicia replies, "It's unique for a community of our size to have a professional team of their own. It brings the community together in the sense that it's a fun and convenient form of entertainment. While many continue to root for their Chicago or St. Louis teams, this is right here in the community and they don't necessarily have to travel to see a professional sporting event. I think the enthusiasm level has remained pretty constant. People enjoy the games and the same ticket holders keep coming back. I would definitely say that community involvement outside of game days has grown. The people of the community absolutely see players and dancers out and about more now than they would have a few years ago."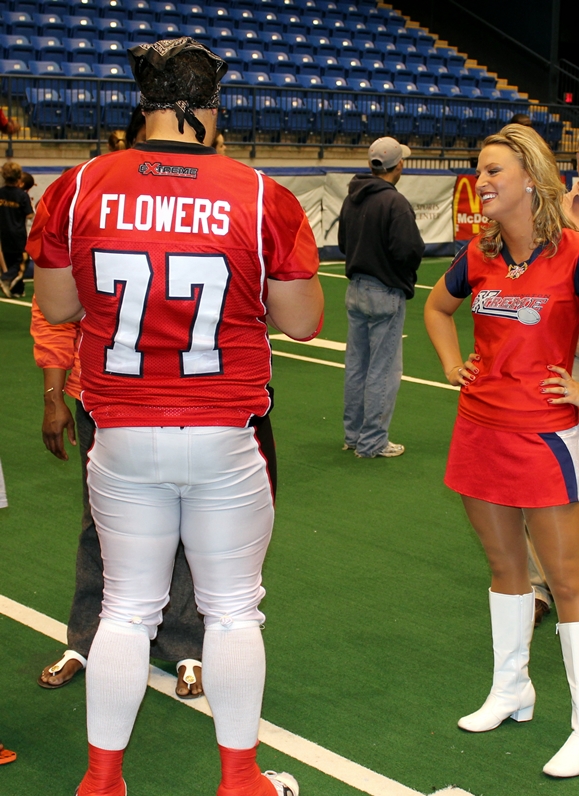 Alice shares, "I feel that there is a closeness and camaraderie between the community members and the football players, dancers and staff of the Extreme. That personal level of interaction and support is what makes the Extreme such a vital and central ingredient of Bloomington-Normal. The games are a great family event and fans do not have to travel elsewhere in order to see a football game. Additionally, the tickets are affordable, thus allowing all families to enjoy the entertainment. That concoction of ingredients is what makes the Bloomington Extreme such a beloved team. The enthusiasm for our hometown team has grown tremendously throughout the past six years. The Extreme has become intertwined in Bloomington-Normal entertainment history and will remain that way forever."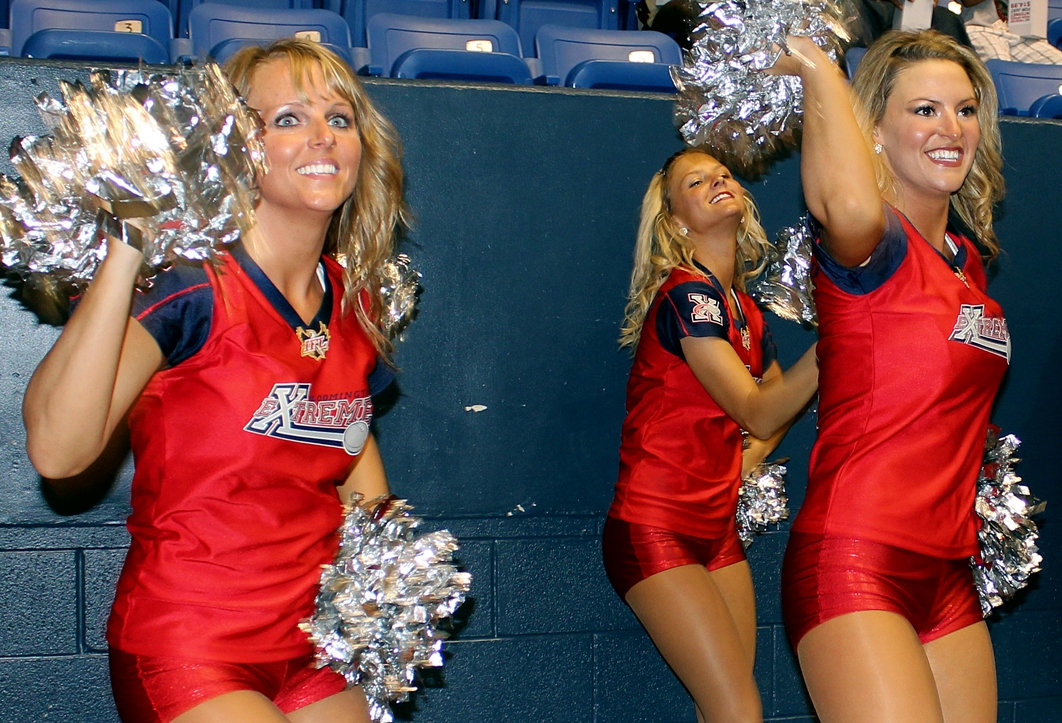 What do you think it means for young women like the Extreme dancers to have an opportunity to perform after they have left school? Alicia opines, "Not many women have the chance to perform after the high school or college level and they essentially give it up. I wasn't ready to give it up and many other women aren't, either. It's an amazing outlet both physically and mentally, and I consider it a privilege to be able to do this still at 24. Dancers dance because they are passionate about it and plain love it. The opportunity to continue doing this is rare and I feel blessed to still have the choice to do what I love most."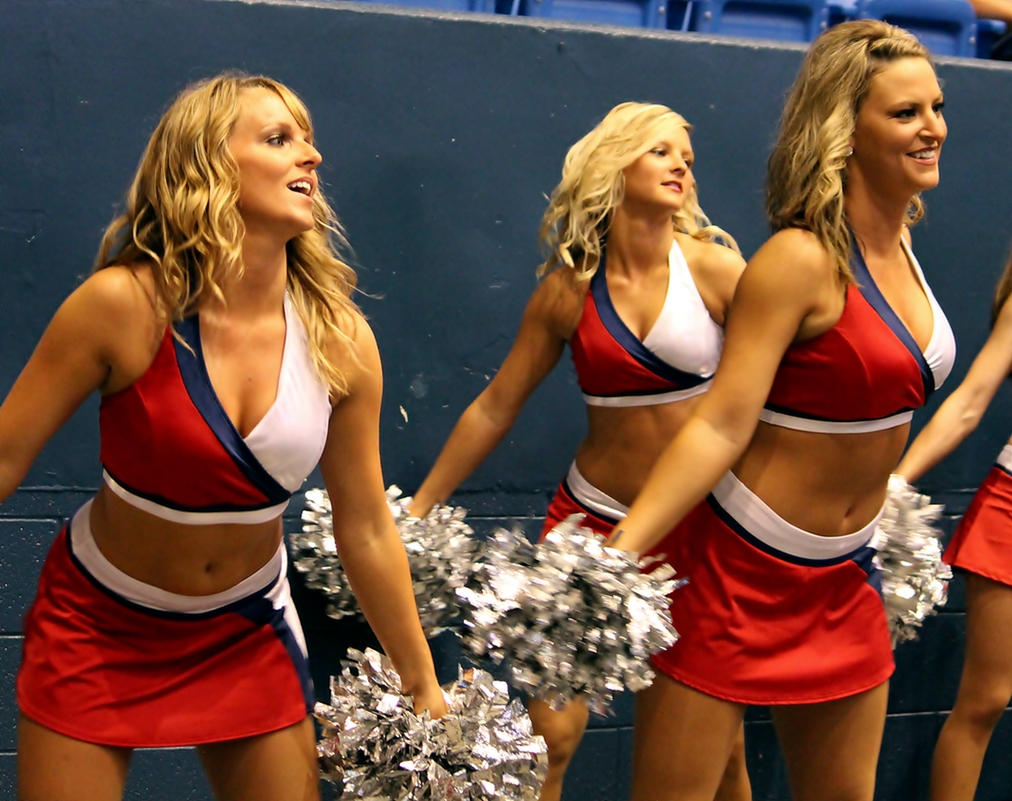 Alice agrees, "It means the world! It is huge to have this opportunity in the local community. Often times these opportunities only present themselves in bigger cities, requiring individuals to move away from family and friends in order to pursue their dreams. The Extreme Dancers have been afforded the wondrous world of performing locally and that opportunity is remarkable."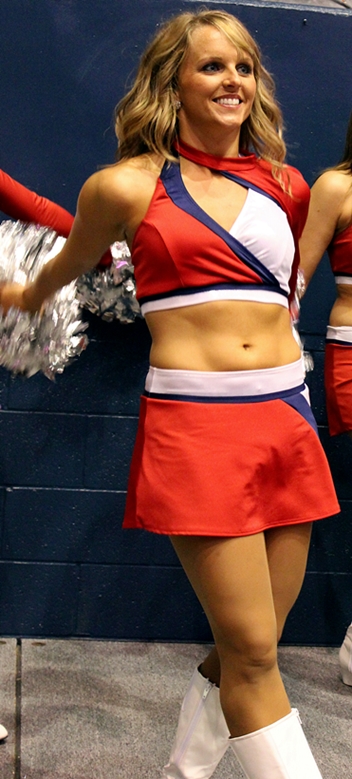 Of their most memorable on the field memories, Alicia says, "Besides performing, I love the pre-game action on the field. It's fun to be out there and form a tunnel for the players. It gets me excited for the game to see the players get pumped up and encourage each other." Any embarrassing moments for Alicia, to which she responds, "Individually I don't have an embarrassing moments, luckily!" Off the field opportunities for Alicia have included, "I love the opportunities we've had to go out in the community and promote the Extreme. It's fun to interact and get to know the fans who come to the games. Off the top of my head, some events I can think of are car sales with Extreme Motors, school carnivals or assemblies, and most recently the kickoff party this past season, which was probably my top favorite. These promotional experiences are absolutely only possible because I am an Extreme dancer."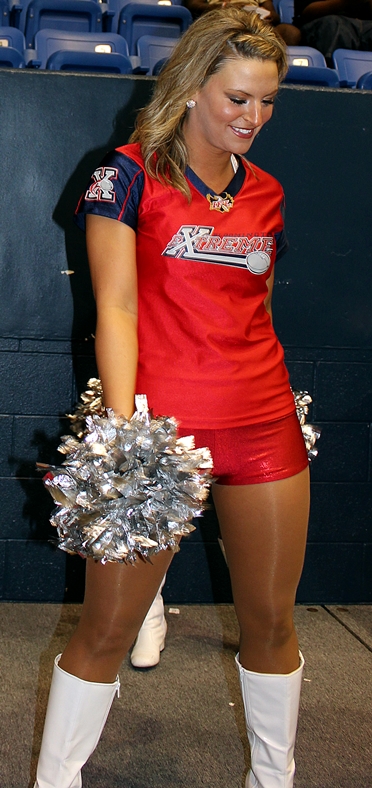 For Alice, her on-field memories include, "One of my favorite on the field moments of every game is running onto the field when the announcer introduces each dancer at the beginning of game. The feeling is so exhilarating and the fans are so enthusiastic and welcoming. I like to see the excitement of the fans as they know a great game is about to begin! I also thoroughly enjoy interacting with our amazing fans and families after the game." Another difference from Alicia, Alice does have an embarrassing moment to share, recalling, "My one extremely embarrassing moment dates back several years to one particular game night when I was ill. I have never missed a game throughout my six years of dancing for the Extreme; the drive to perform overtook my better judgment to stay home despite my illness. I knew, once I took to the field, that I would be fine, or so I thought! On the last count of our routine on the field, I experienced an unfortunate 'black out' and my body collapsed. Luckily, I 'came to' immediately! Also, luckily the choreography had all of the dancers ending up in a ball on the ground, so I fit right in!" Even that much under the weather, Alice hits her marks! Off the field, Alice remembers, "My favorite experiences off the field boil down to the many memories and friendships that I have made throughout the seasons with other dancers, players and staff members. I will carry these relationships and memories with me forever."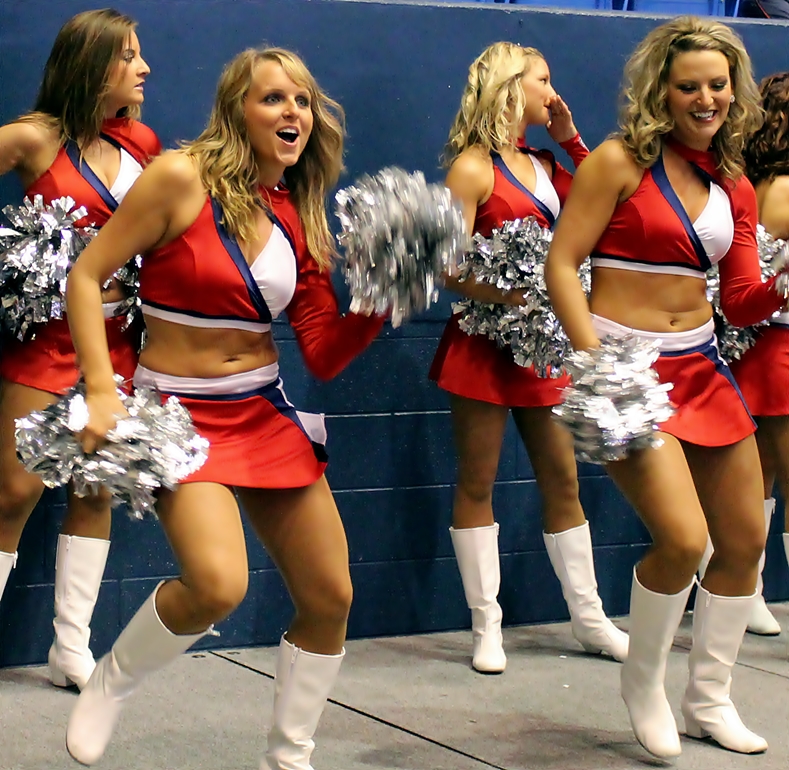 Years ago, the celebrated Dallas Cowboys Cheerleaders performed at an Extreme game; what are Alicia's and Alice's memories of that event, and the Cheerleaders and their staff? Alicia recalls, "I remember walking by the DCC when they were doing an autograph session before the game began. They were all very friendly and smiled or said hello. Their performance was great, just like you see on TV with the whole intro, using poms and complete with the jump split at the end of the dance. I will always remember how professional they all looked when they left the Coliseum. They weren't dressed in warm-ups or anything labeled with DCC. Instead they were all in business attire and looked like well rounded and respected women." Alice shares, "It was wonderful to meet the cheerleaders and hear some of their personal stories. They are an amazing team and I thoroughly enjoyed their entertainment! The level of their athleticism and the relationship between the team and their fans is so respectable. Since a young age, I have always admired the Dallas Cowboys Cheerleaders and will never forget the shared memories from that night."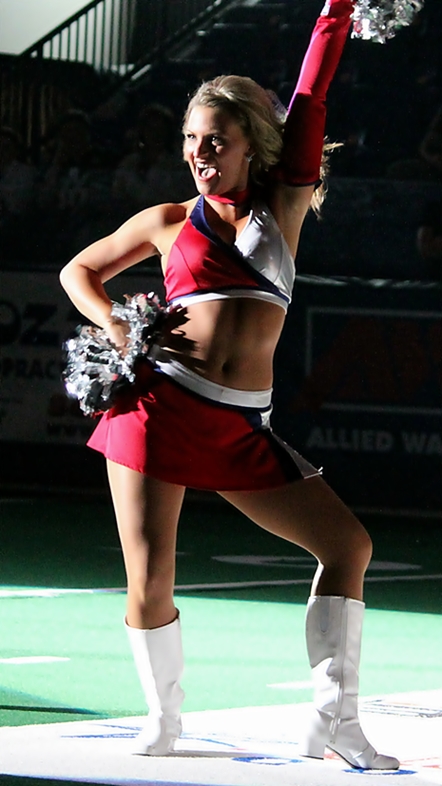 Alice and Alicia have been the constant on the sidelines for the Extreme over the history of the franchise, but if the fairy godmother of pro cheerleading could wave her magic wand and put them on the sidelines of any NFL, NBA, or other team, where would they want the pixie dust scattered? Alicia responds, "After going to my first ever NBA game this year and seeing this particular squad in action, my answer would hands down be to be a part of the Luvabulls who dance for the Chicago Bulls." Alice ponders, "That's a toughie, as I would be hard-pressed to choose between my favorite football team (Pittsburgh Steelers), favorite cheerleading team (Dallas Cowboys), and favorite dance team (Chicago Bulls). Of course, I am a Pittsburgh Steelers girl at heart, so I would love to take an even bigger role in the 'Steeler Nation' as one of their 'Steelerettes' if they still had a cheerleading team. The Dallas Cowboys Cheerleaders are an amazing group of athletes who never fail to inspire me, so of course I would absolutely love to take part in their program. And the 'Luvabulls' are a team of spectacular dancers that I respect and admire greatly, so I would love to continue dance through that opportunity. So, can I have a top three?!" Sure Alice, but we may have to find a more powerful magic wand.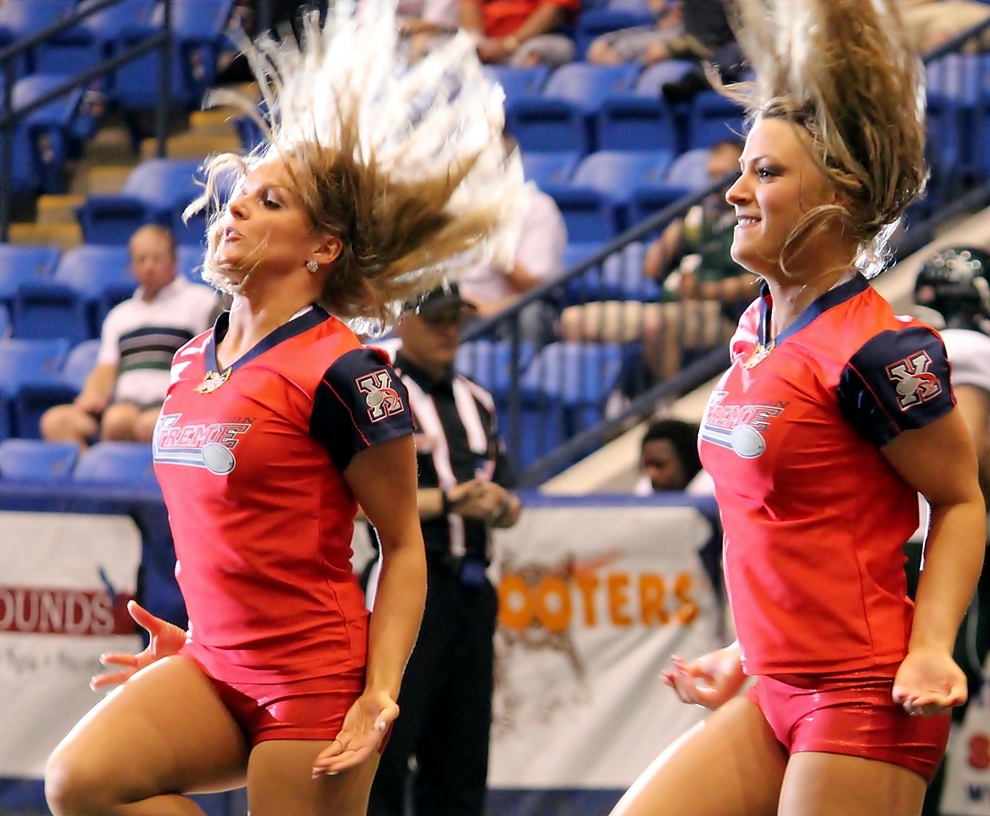 So since Alice and Alicia dance for such an Extreme team, how extreme are they? Would they prefer participating in an extreme sport or having an extreme makeover to one of the rooms of their homes? Alicia opines, "I would rather participate in an extreme sport. I would most likely choose white water rafting/kayaking. I've gone white water rafting with a guide many times and have kayaked some rivers but it'd be fun to do it to the extreme. I would choose surfing but I'm terrified of sharks (laughs)." Like her pro cheerleader wish, Alice continues to try to take these hypotheticals to the "extreme," responding, "How about I'm a professional skydiver and pay for an Extreme Makeover to expand my living room area?!" Sure Alice, you have shown the energy to accomplish whatever you want.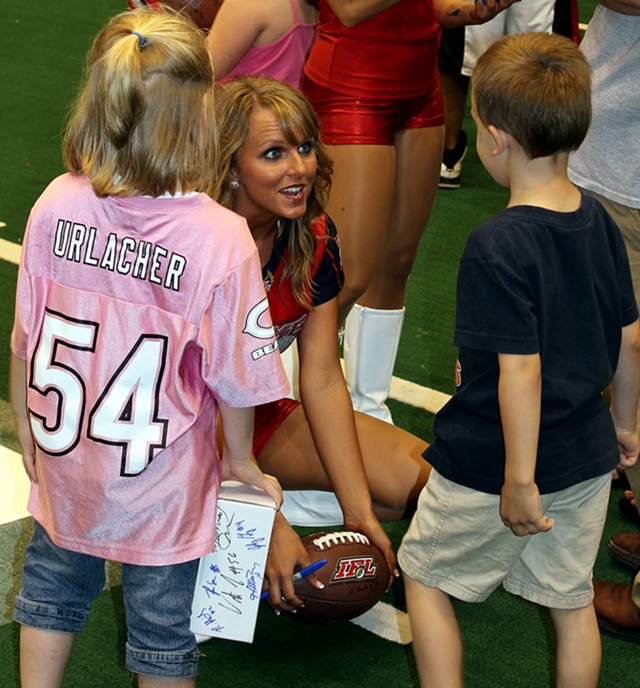 Obviously, for two women who were willing to try out for a new pro dance team and stick with it for all six years of existence, there is no shortage of energy and passion in their being. For educator Alicia, enthusiasm for children is just one of her passions. What do her students think of you being part of the Extreme? Alicia responds, "My students think it's pretty cool. While I sit here and think about how I wish I could keep teaching and being on the Extreme as separate as possible, I know my students don't even think twice. They love seeing me at the games and think I'm some kind of superstar, but at the same time that doesn't change their opinion of me as their teacher." Now that summer is here, what does school being out for the summer mean to Alicia? "School being out for summer means time to relax, rejuvinate, reevaulate and revamp anything I want to change for the next school year," Alicia says, "It also means getting started with my new Chiddix Dance Team and many lazy days at the pool with my babysitting kids who I love and adore!" Even during the summer, Alicia's affection for children takes no break.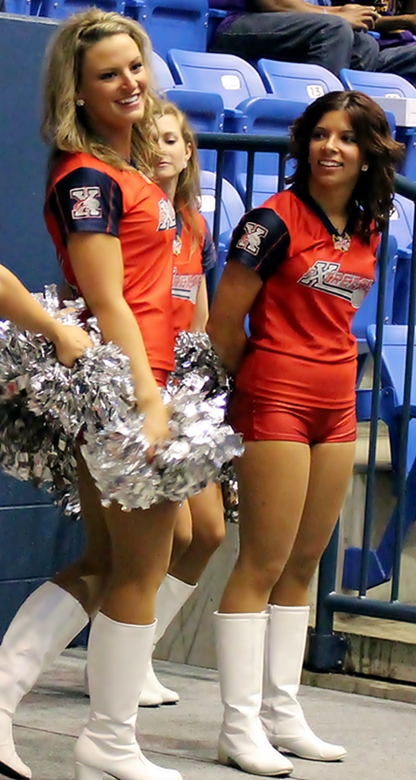 Family is a passion for both women, as Alice reflects, "My family has served as a tremendous inspiration to me throughout my life, both in my educational and performance endeavors. My parents have been married for 31 years and continually serve as exceptional role models of how to love, persevere, dedicate oneself, and strive to achieve one's best. My sister, Jenna, is 27 years old and has been my best friend since our first time playing Barbies and riding in our miniature Barbie Jeep! My family has always been my biggest inspiration, supporters and cheerleaders. I am so grateful for their influences." But Alice's passion for dance ranks right up there, as she says, "Dancing adds an indescribable heartbeat to my life. It is single-handedly the most inspiring, exhilarating and fulfilling endeavor I have ever pursued. I cannot fathom my existence without dance, as it has been ever so intricately interlaced with my being. It's not really a question of what dance adds to my life. Dance IS my life. My life IS dance."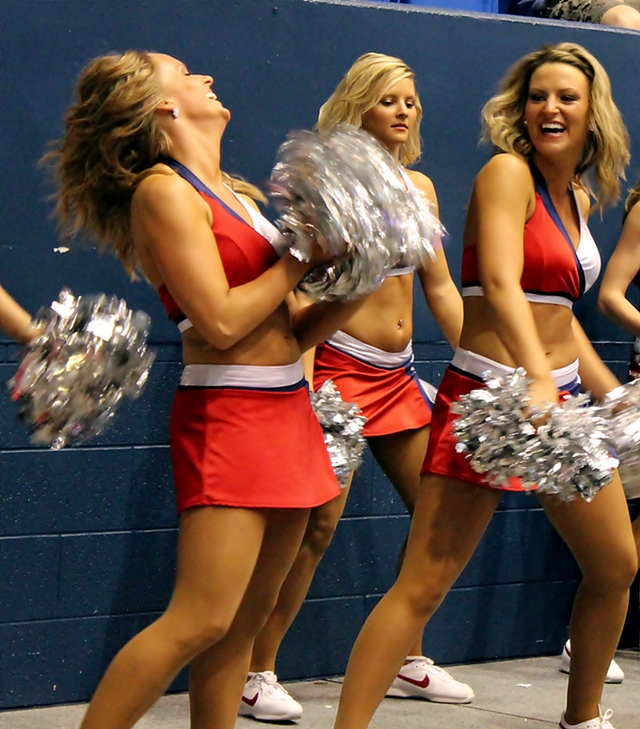 Thanks so much to Alice and Alicia for sharing six years of teammate memories, and of a lifetime of a love of family, children, and dance. We SO appreciate Stacy Terry, Dance Team Coordinator, for providing this wonderful opportunity. Coming soon, an interview with Stacy and we will meet the rest of the Extreme Dance Team, plus meet a former Extreme Dancer, who then was a cheerleader for a Super Bowl team, and is now back in Bloomington with a new Extreme role.