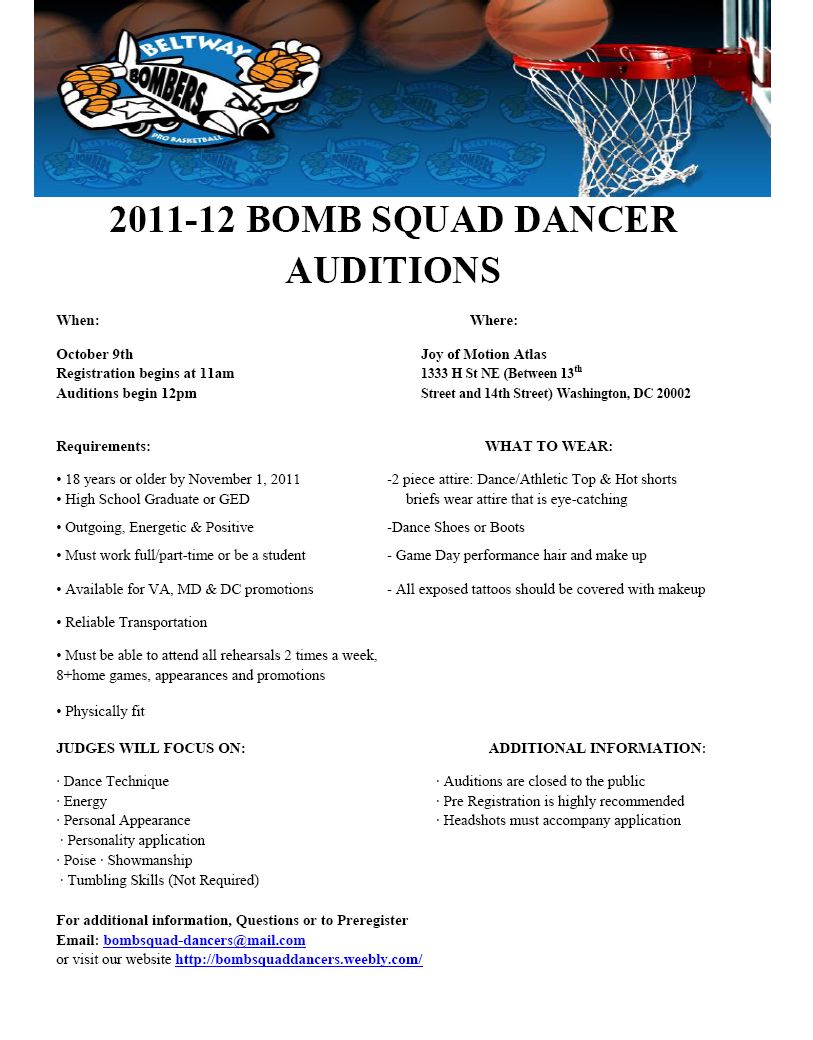 The Bomb Squad Dancers are the official dance team of the Beltway Bombers Pro Basketball Team. Auditions for the Bomb Squad dancers will be held October 9, 2011 at 11am. The Bomb Squad Dancers are a key component to the Beltway Bombers Game Entertainment. Off the court the dancers serve as role models and ambassadors for the organization. They make appearances at several community events each season. The Bomb Squad Dance Team performs during halftime at all home games and are also available before, during and after all home games for pictures and autographs.
The ladies selected to represent the Beltway Bombers will cheer on the sidelines, dance at halftime, greet fans, participate in paid appearances throughout the Washington DC Metropolitan area, and perform in the community.
All online applications should be submitted by 4pm on October 5, 2011. If you do not apply online, you may download the application and bring it to the audition. Candidates must be 18 years of age or older on or before November 1, 2011. There is no maximum age to audition.
[Bomb Squad Dancers Auditions]