Most NFL fans expected a blow out win for the Chargers on Sunday.  After all, they were playing the 0-2 Chiefs who had been out scored 89 – 10 in the previous two games and were without star running back Jamaal Charles, lost for the season due to a knee injury.  But a funny thing happened on the way to the AFC West Title…the lackluster Chargers played just good enough to beat the lowly Chiefs.  Philip Rivers continued his recent poor play by throwing two interceptions and generally looked out of sync.  Perhaps the loss of Antonio Gates, out due to injury, and Darren Sproles, lost to free agency, has limited Rivers' options this year, but his inconsistent play kept the Chiefs in contention on this day.  A last minute interception by Safety Eric Weddle saved the day for the boys in blue.  Chargers win, 20 – 17.
Now I am not going to suggest the weather had something to do with the Chargers poor play, but it did affect my shooting of the absolutely fabulous Charger Girls.  The day started with overcast skies and then proceeded to fluctuate between bright sun and dark shady conditions.  I struggled to find consistent lighting all day long and would have preferred it to be either sunny all day or overcast all day.  I put on and took off my flash gear all game long and perhaps missed some important dance moves.  Oh well.  Its not usually like this here in beautiful San Diego, but we photographers have to adapt and overcome, to paraphrase the Marine Corps.  And I did.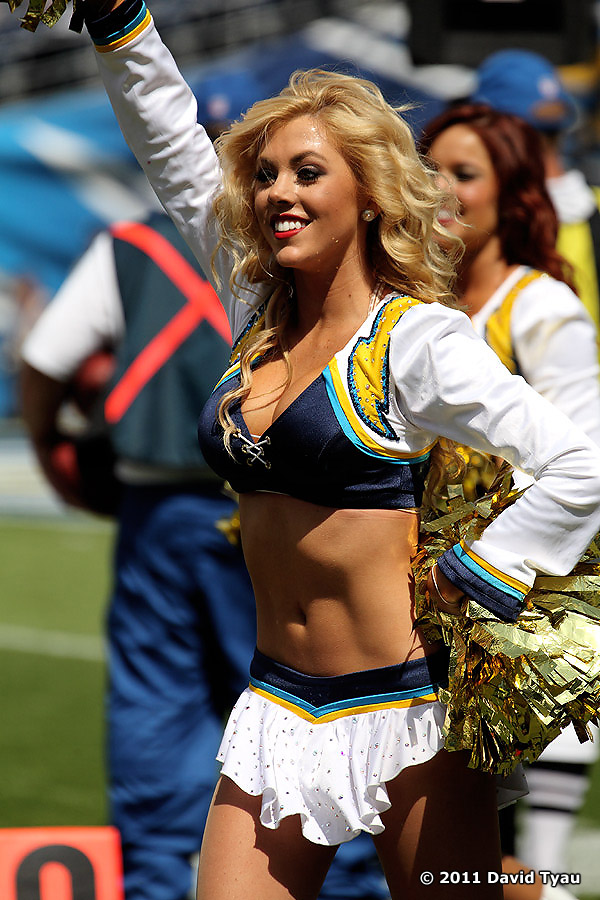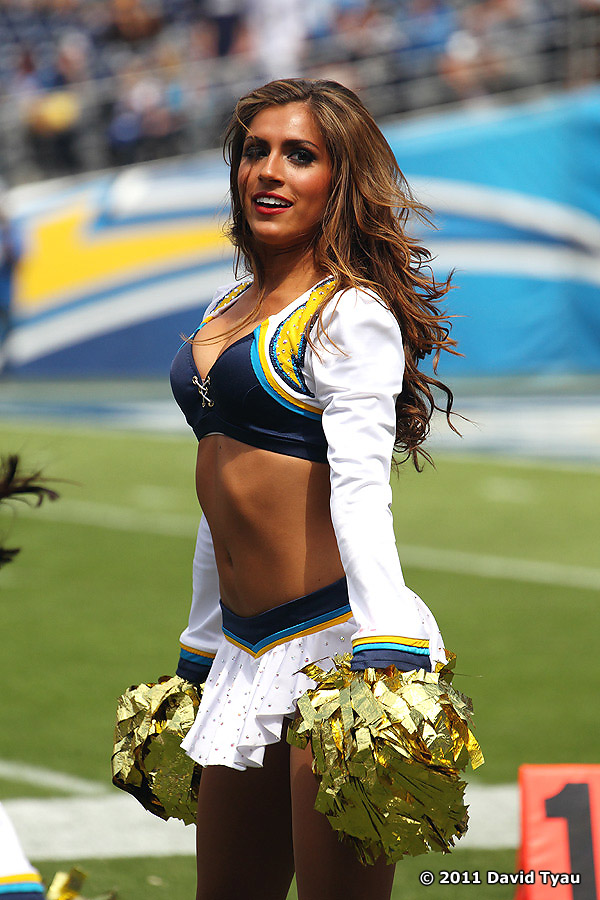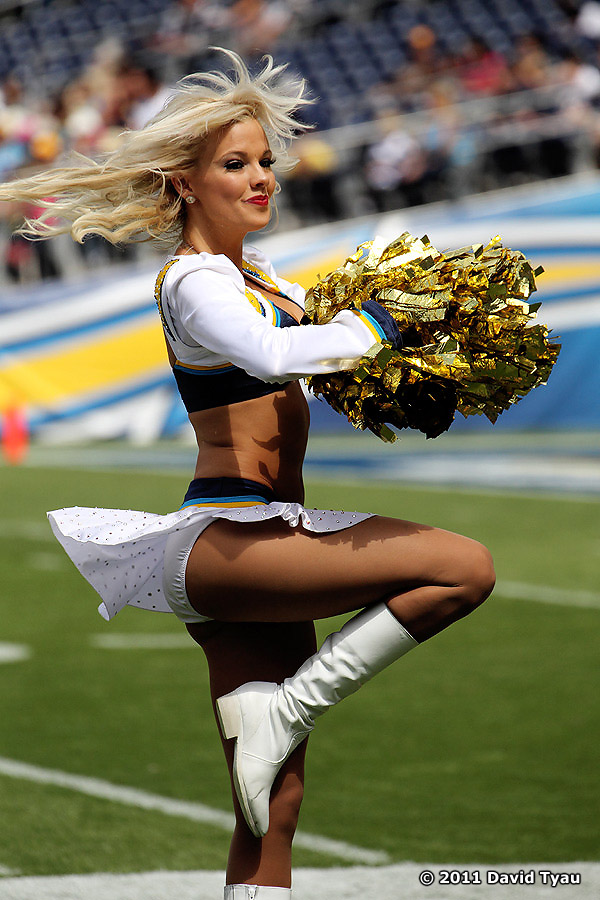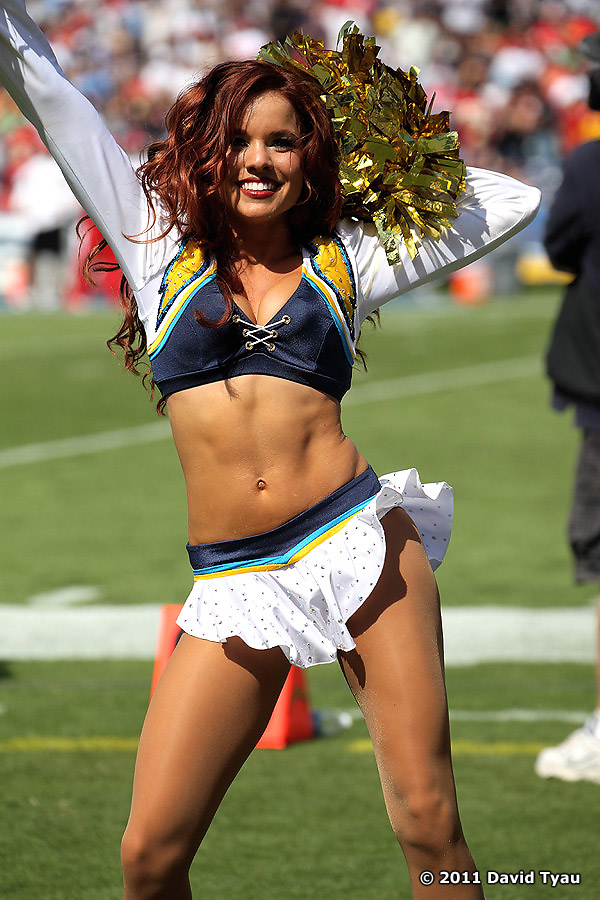 I suspect the Line Captains are selected because of their leadership, but I would also suggest that they are chosen for their exceptional dance abilities as well.  I get consistently good shots of the Line Captains.  Oh well, enough of my musings, we got some Charger Girls to showcase.  And we begin with the aforementioned Line Captains: Tiffany, Katie, Natalie and Lauren O.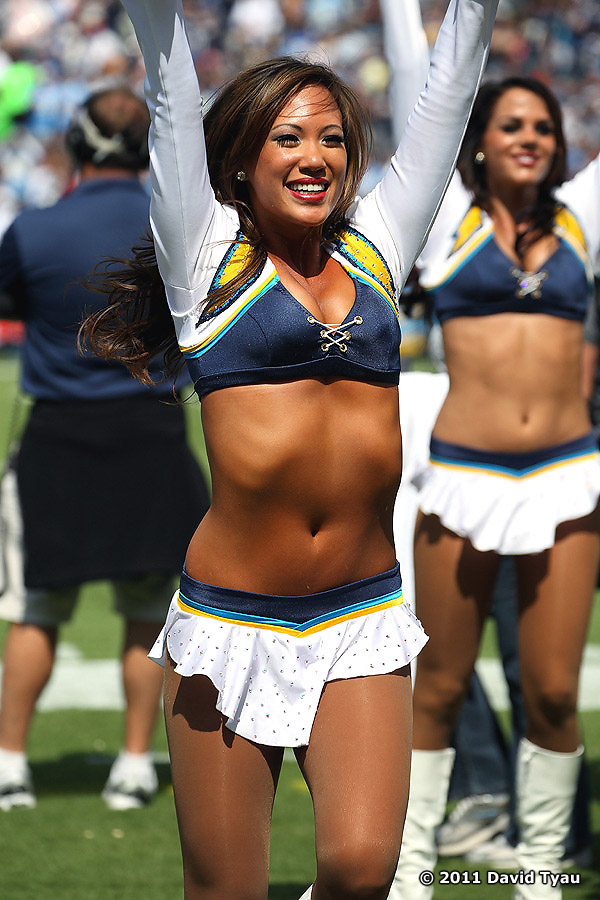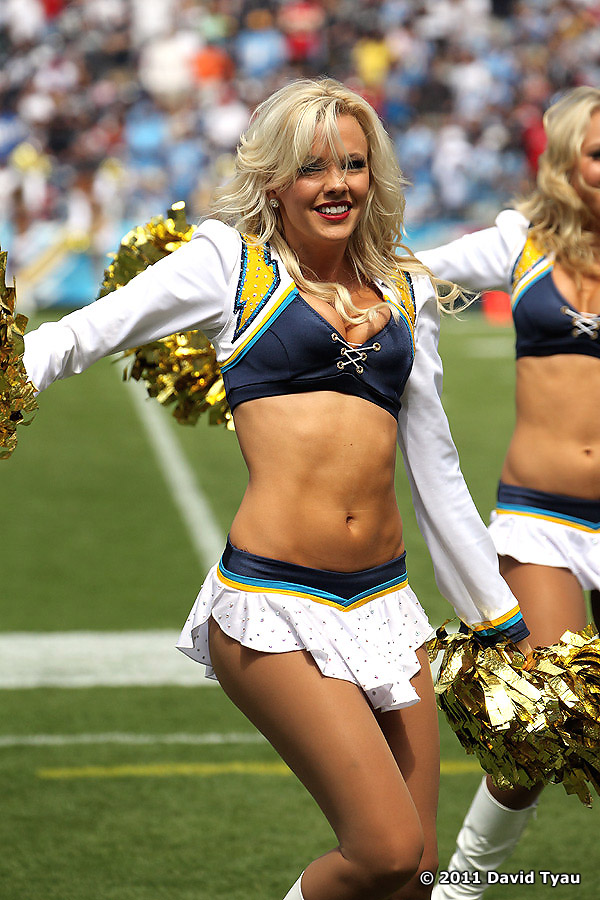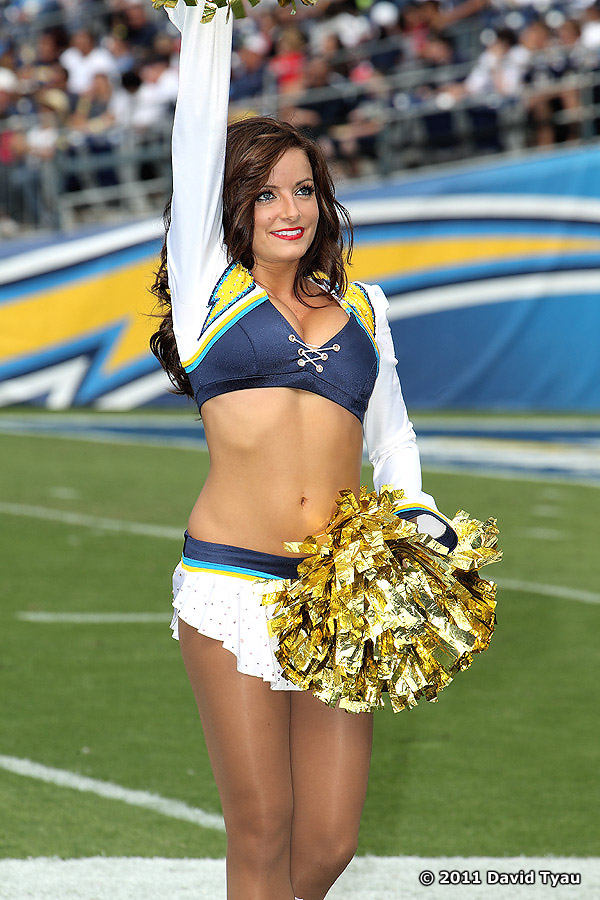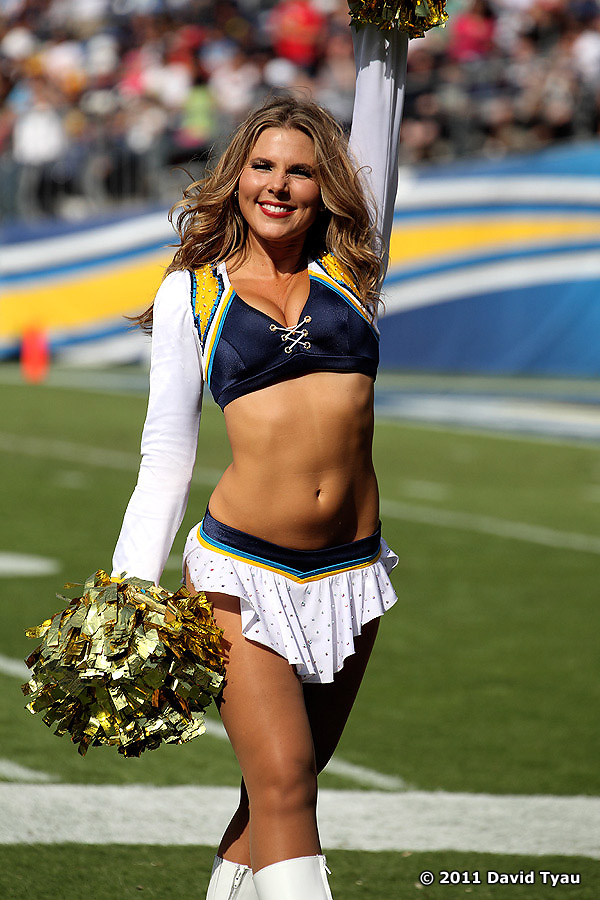 And speaking of Line Captains…this week's Charger Girl of the Day is a native of Taiwan and a third year member of the Charger Girls…introducing Tiffany.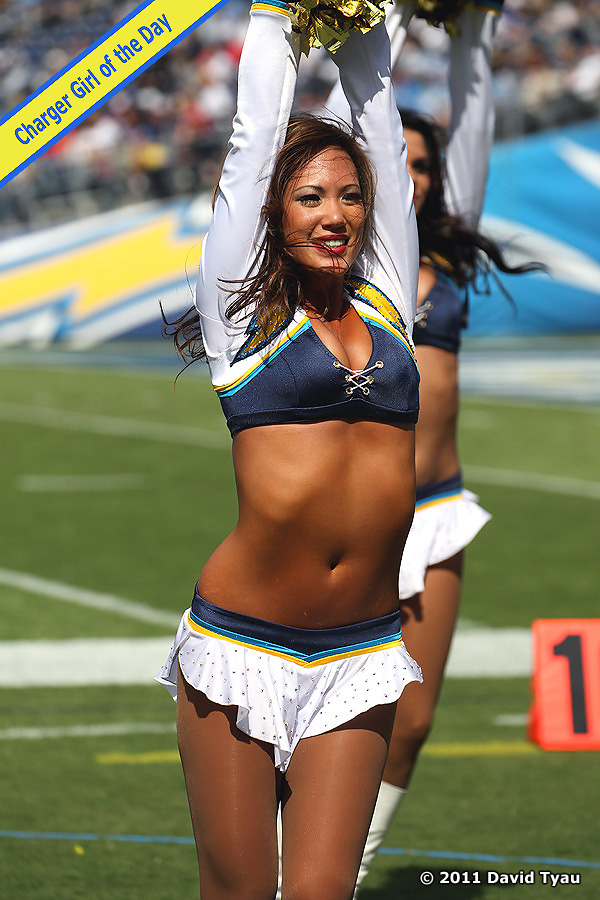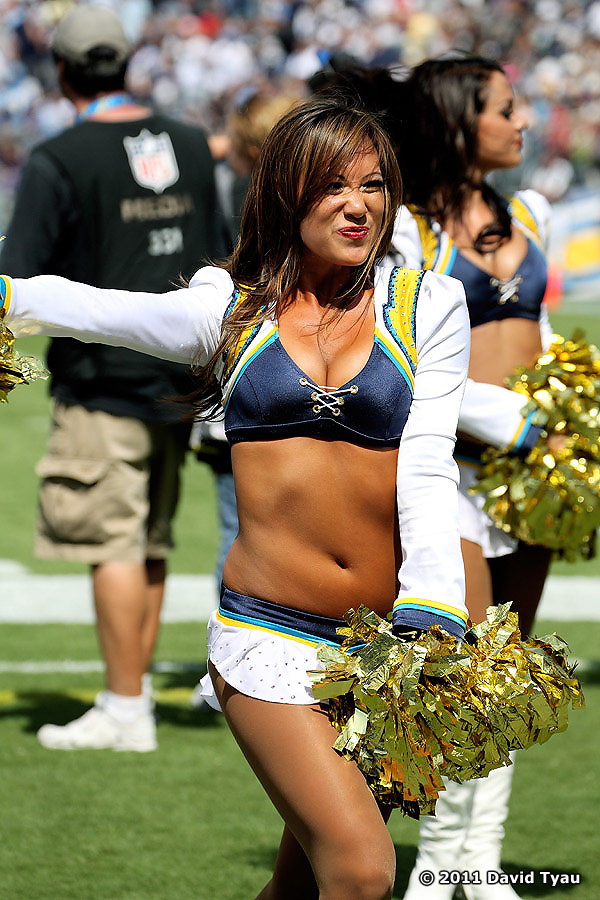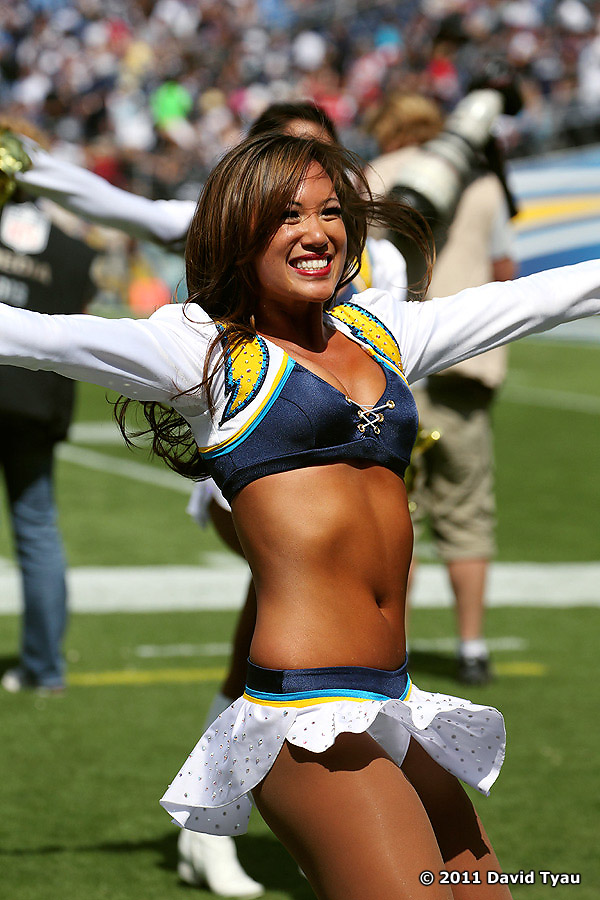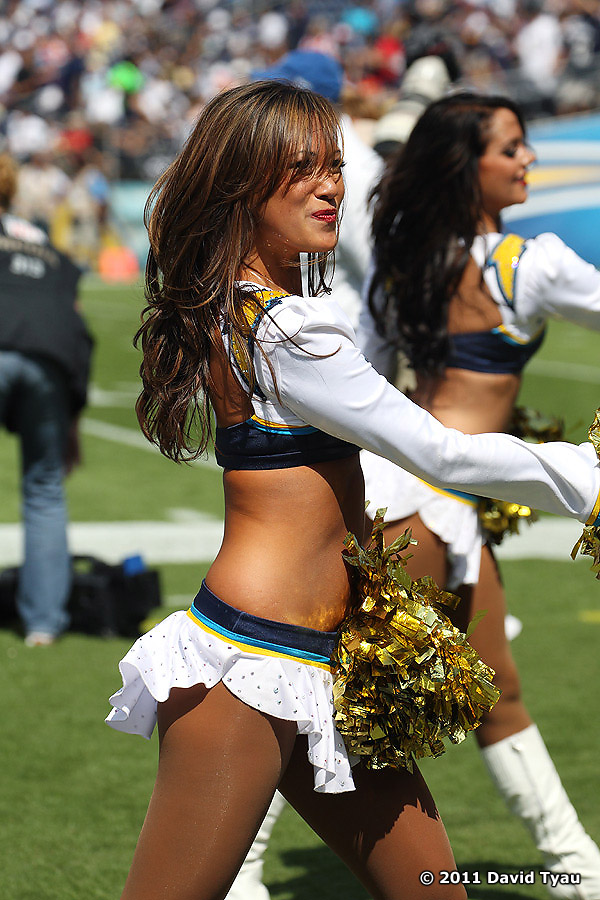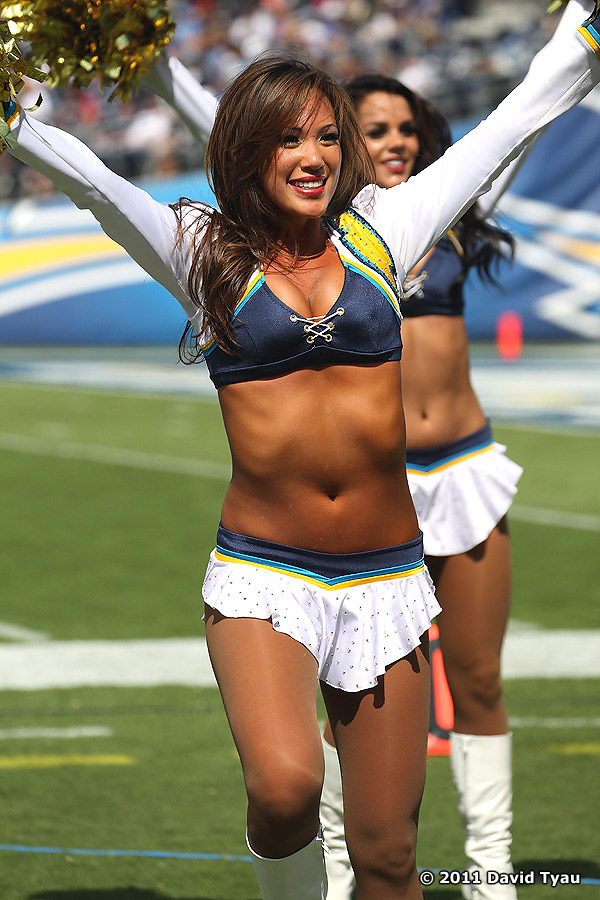 Okay, let's begin our regular coverage of the AB FAB Charger Girls by introducing them in alphabetical order.  Introducing: Alexis, Angela, Anjelica, Ariel, former Jet Flight Crew member Christie, Clarisse, Courtney, and Culture.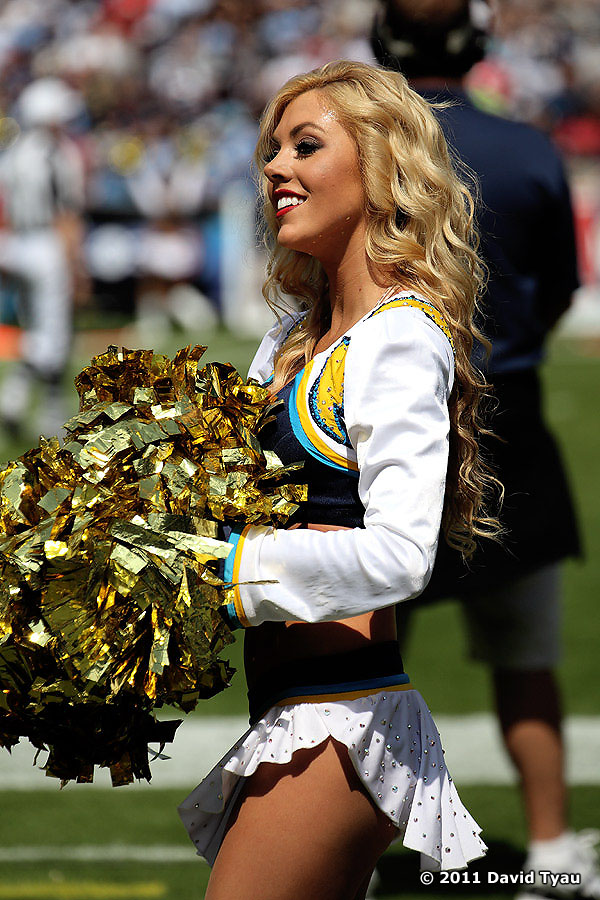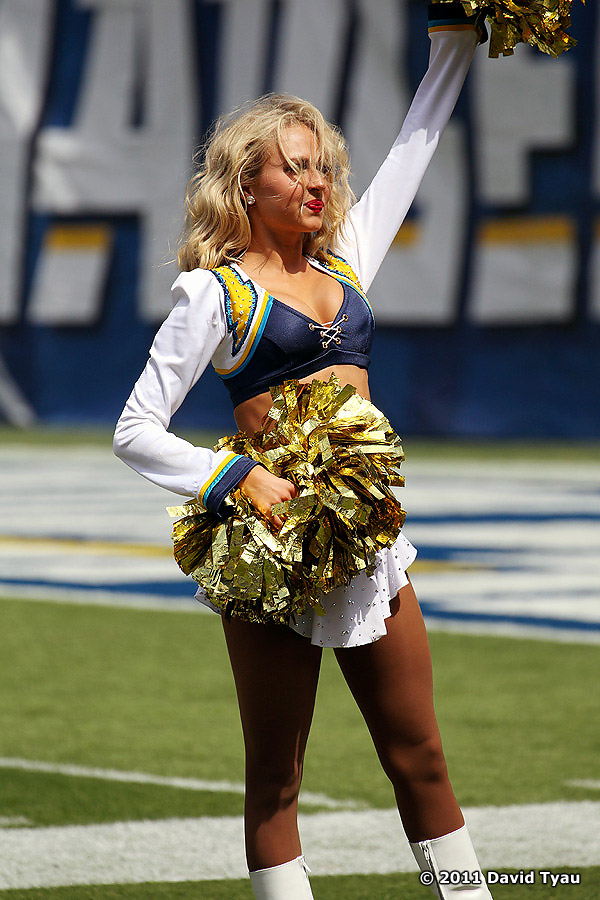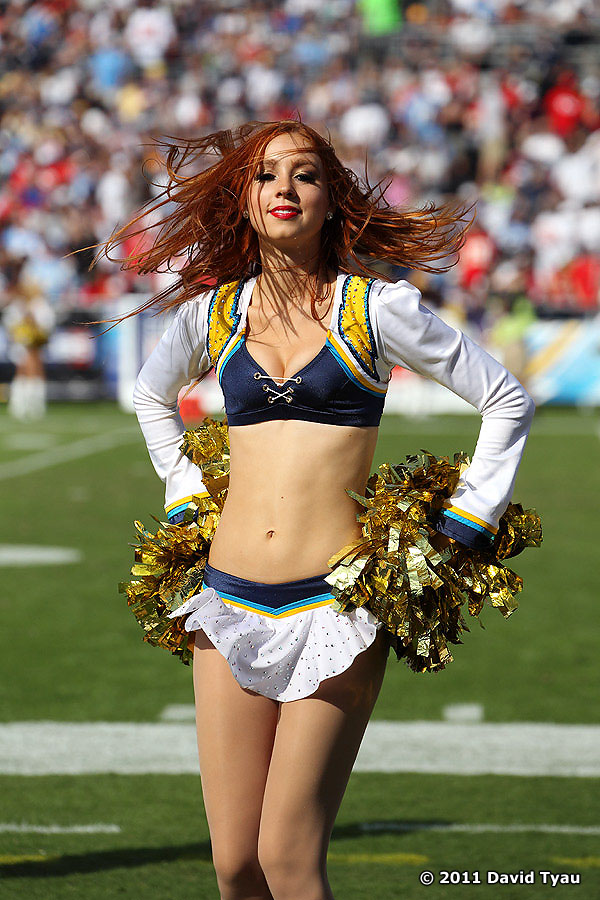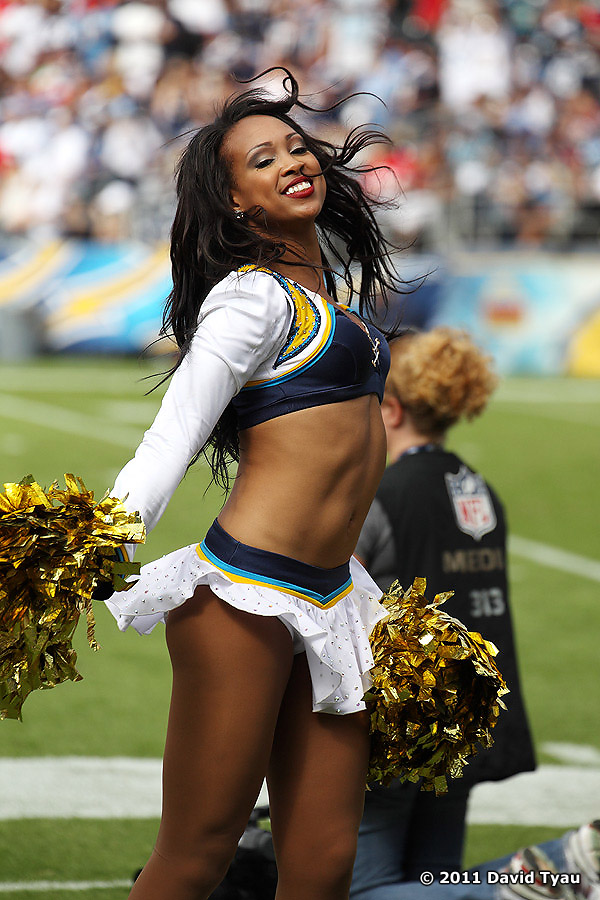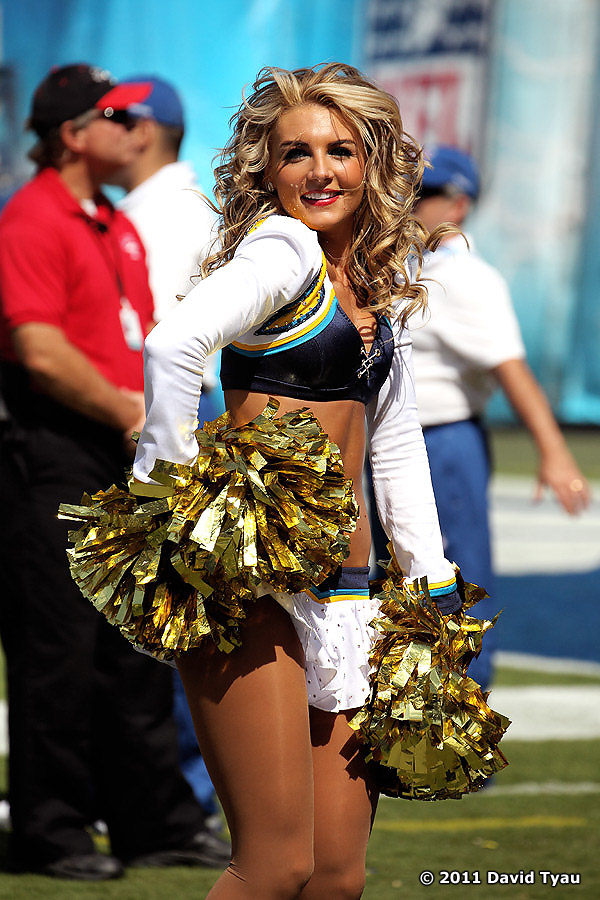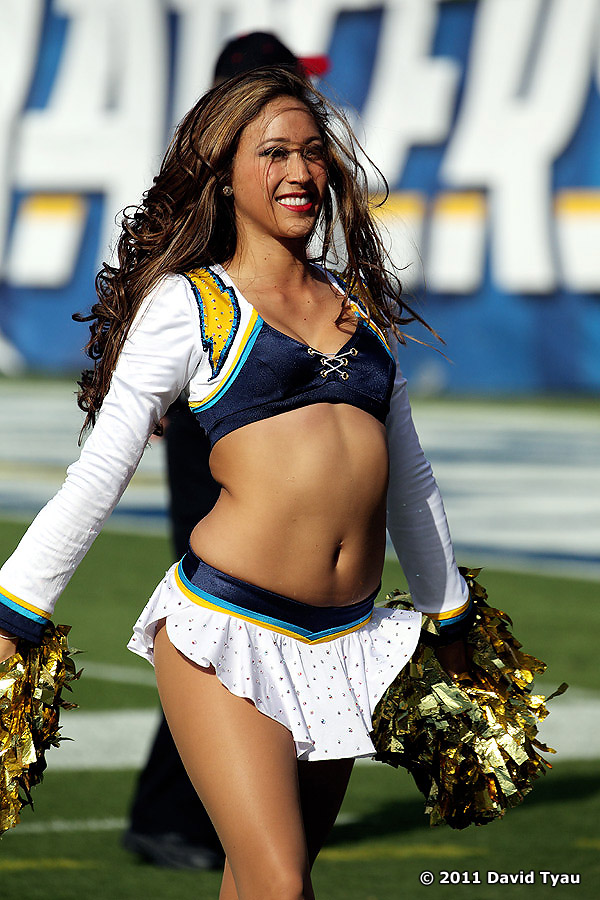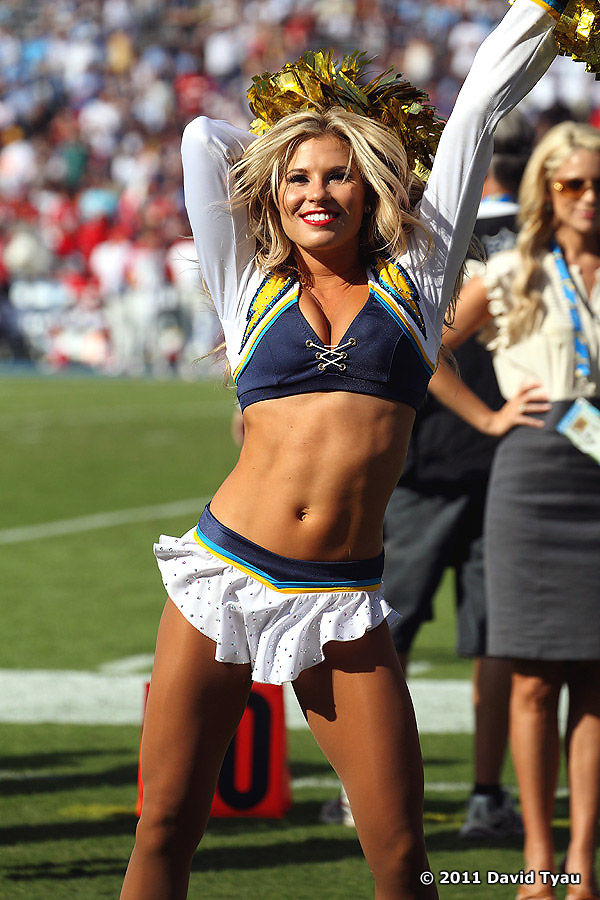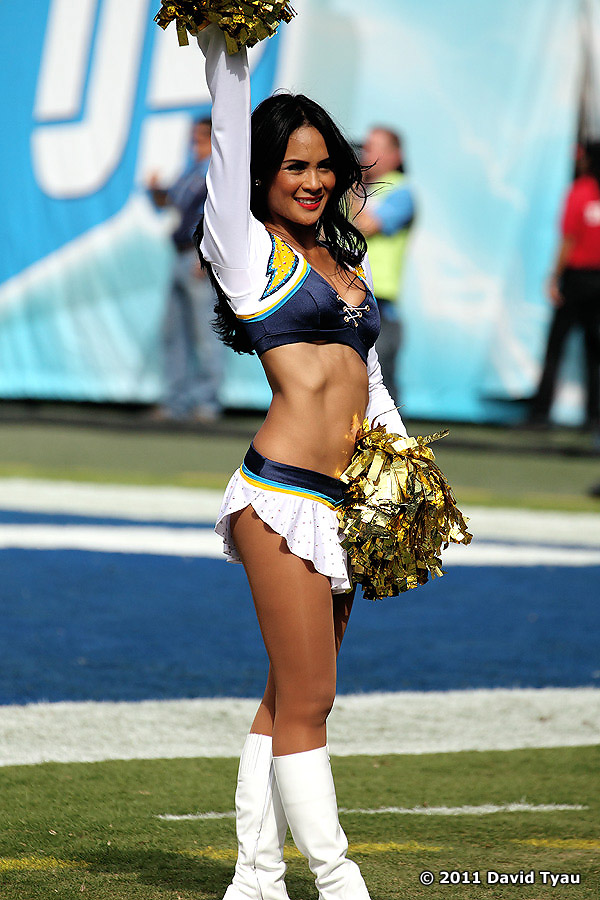 We continue our cavalcade of Charger Girls with Emily, Aussie Emma, Hannah, Hayley, our former USC Song Girl Jacquelyn, Jennifer, Kara, and Katelyn.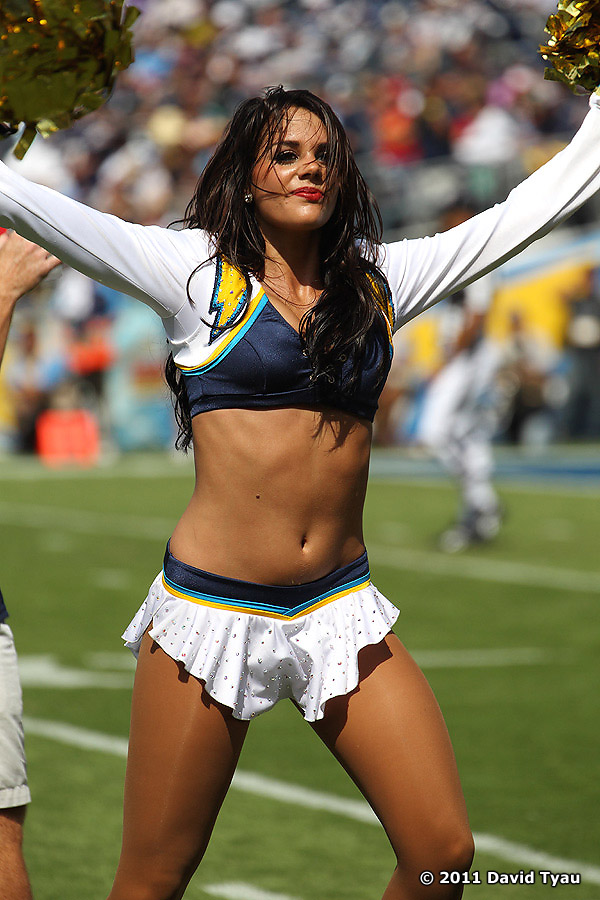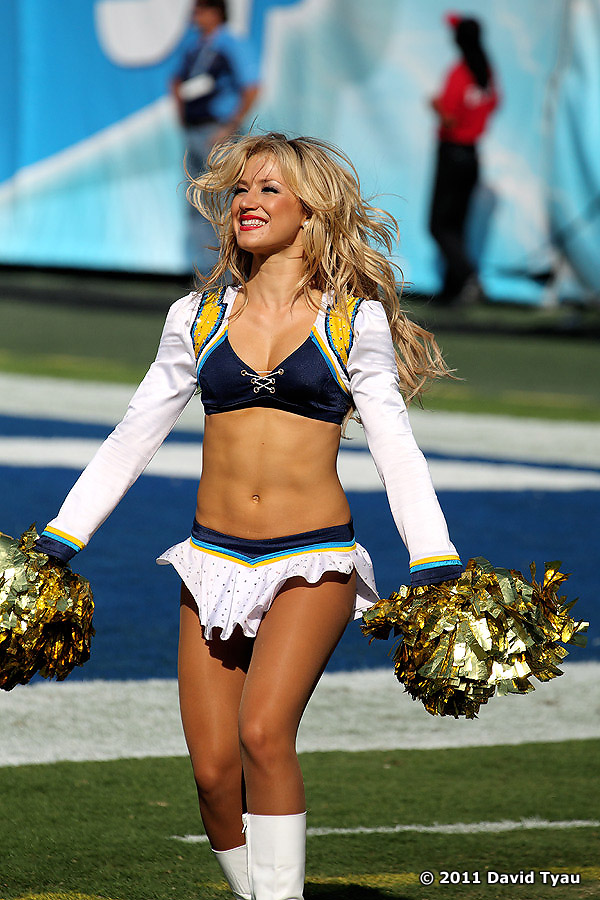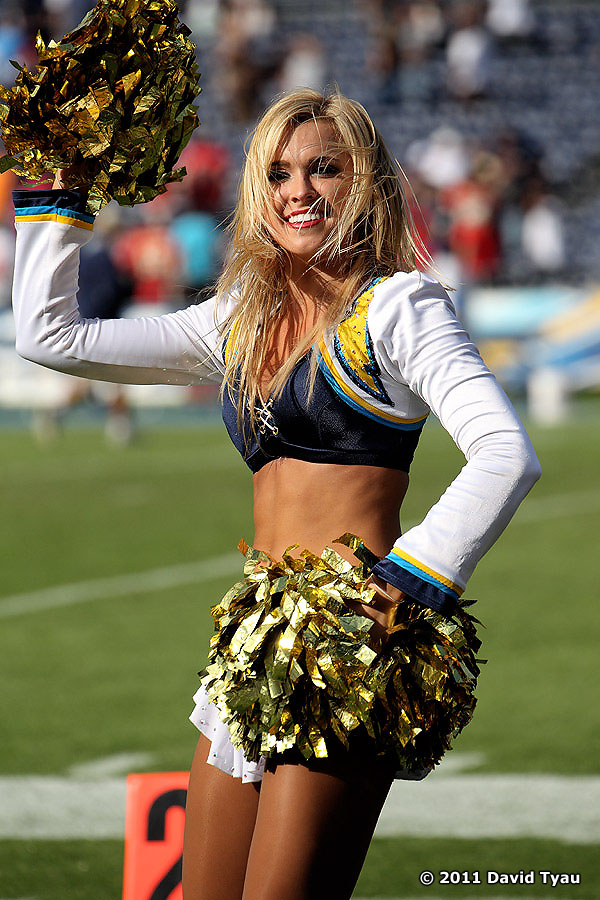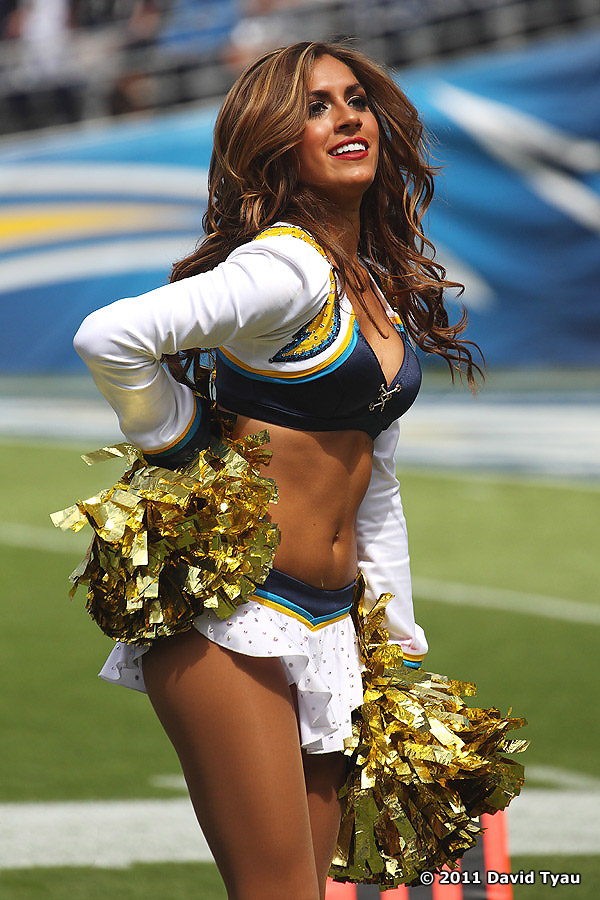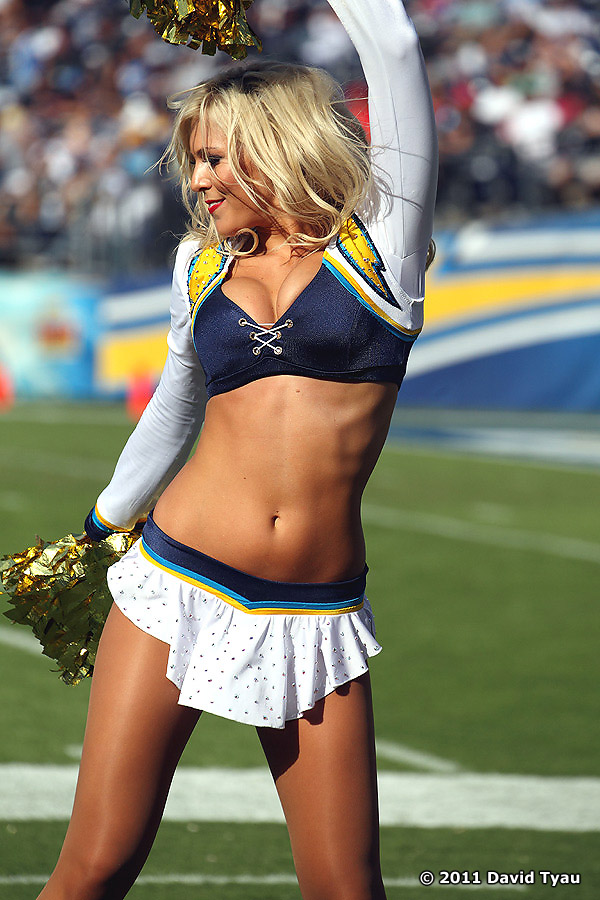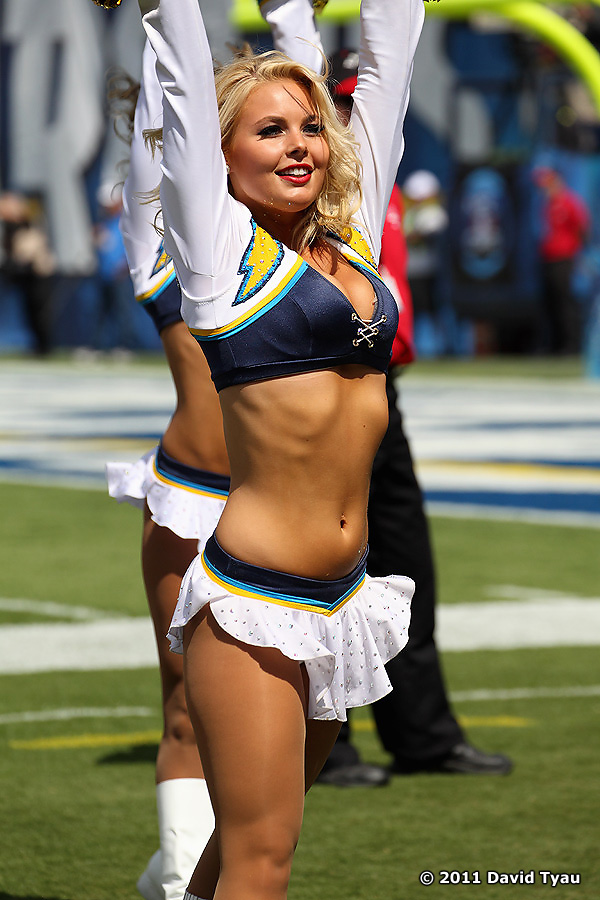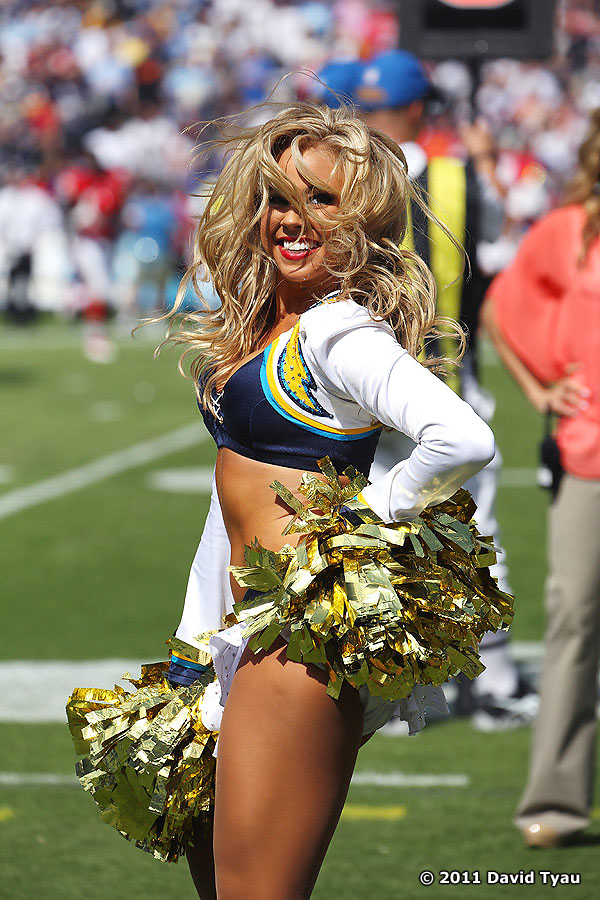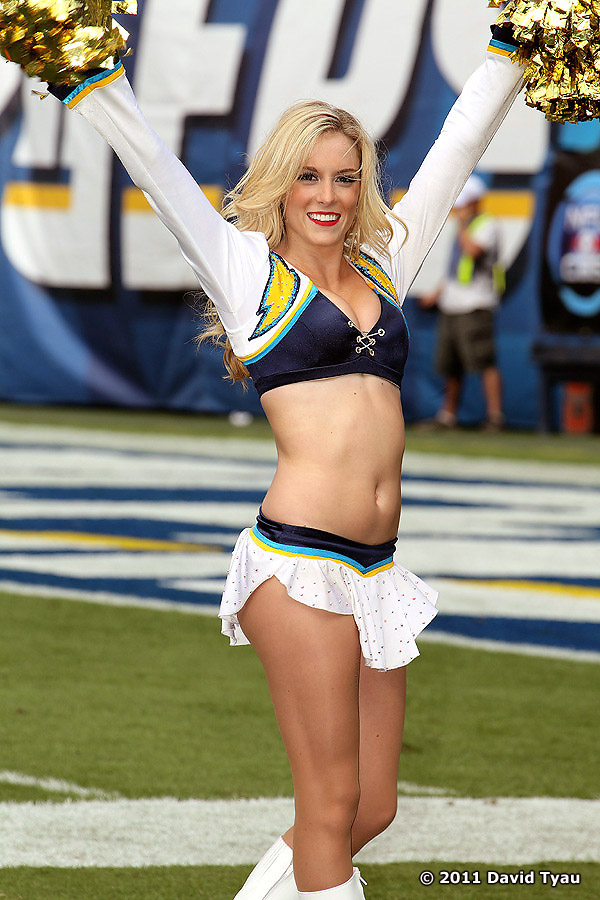 We conclude this week's coverage with Kimberly, Lauren P., Marissa, Melissa, Nicole, Nina, Starkesha and Tawnie.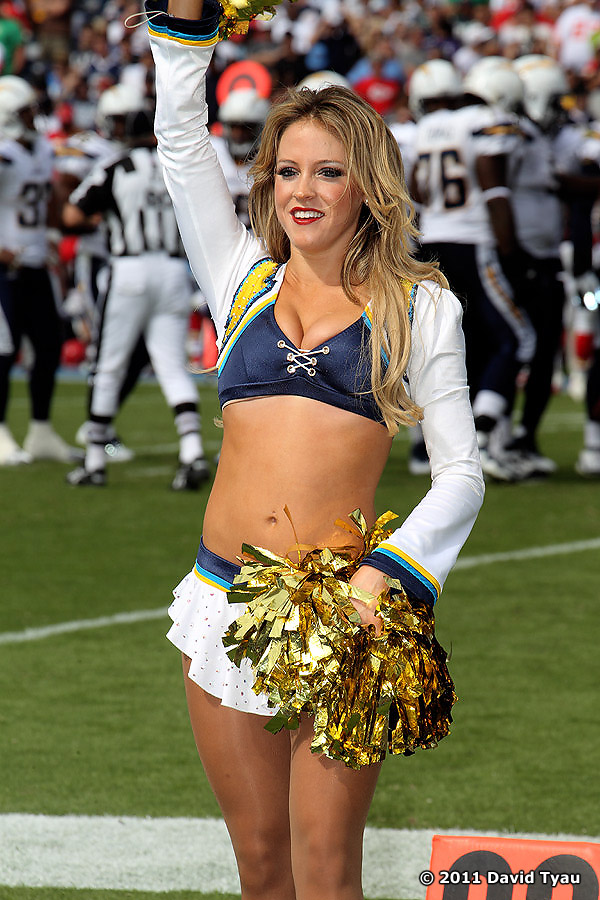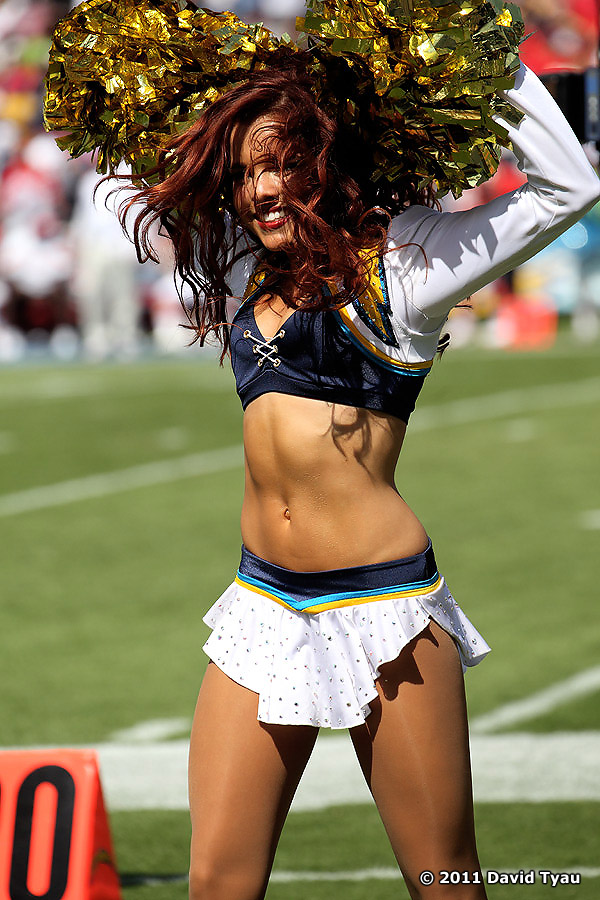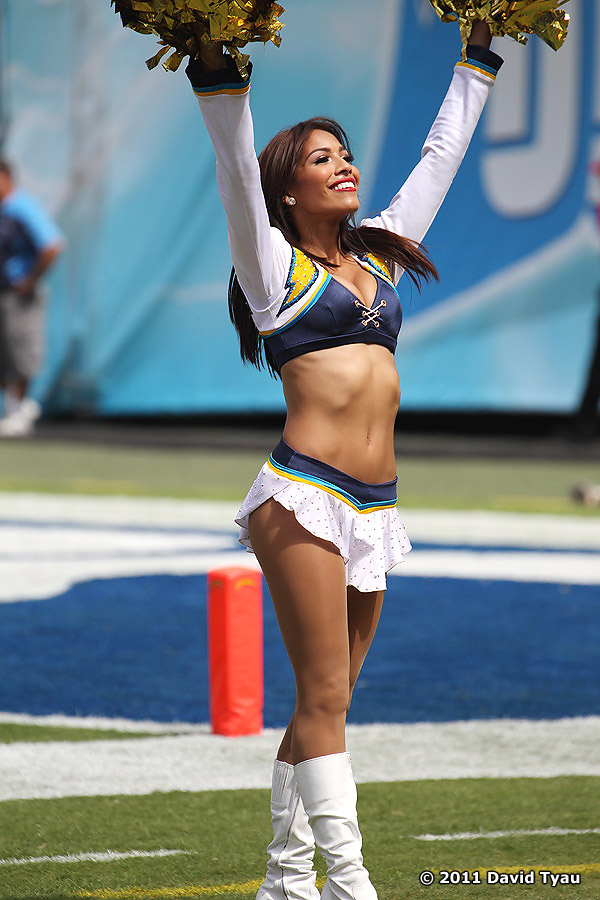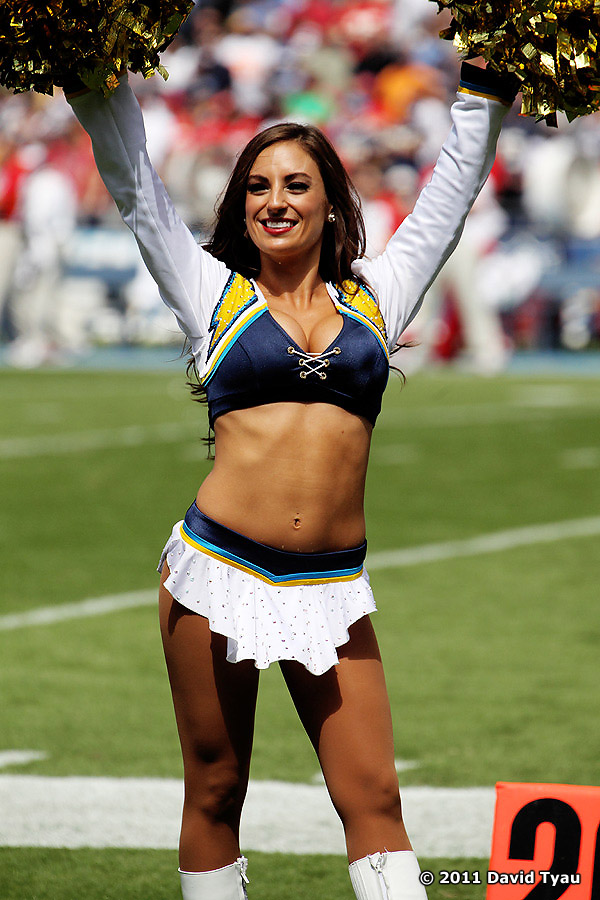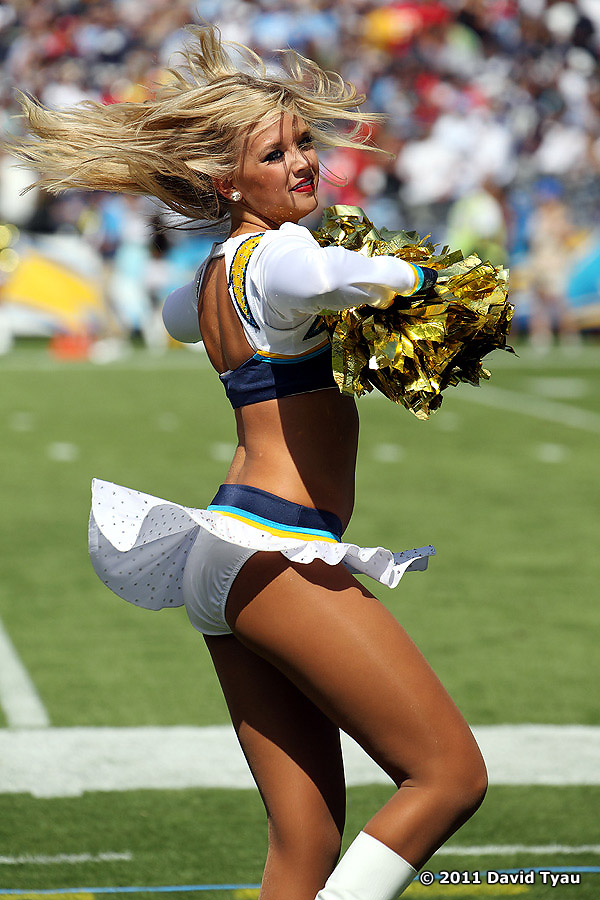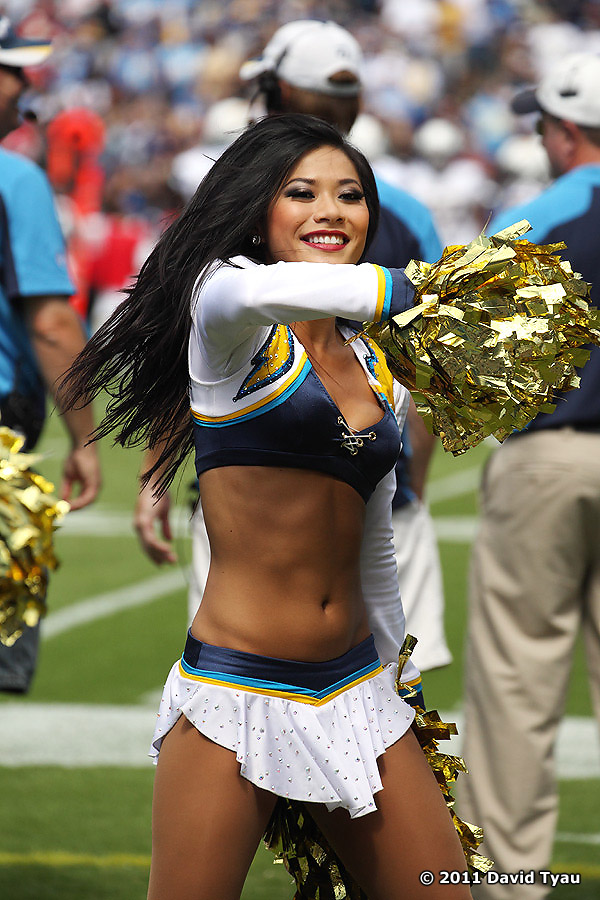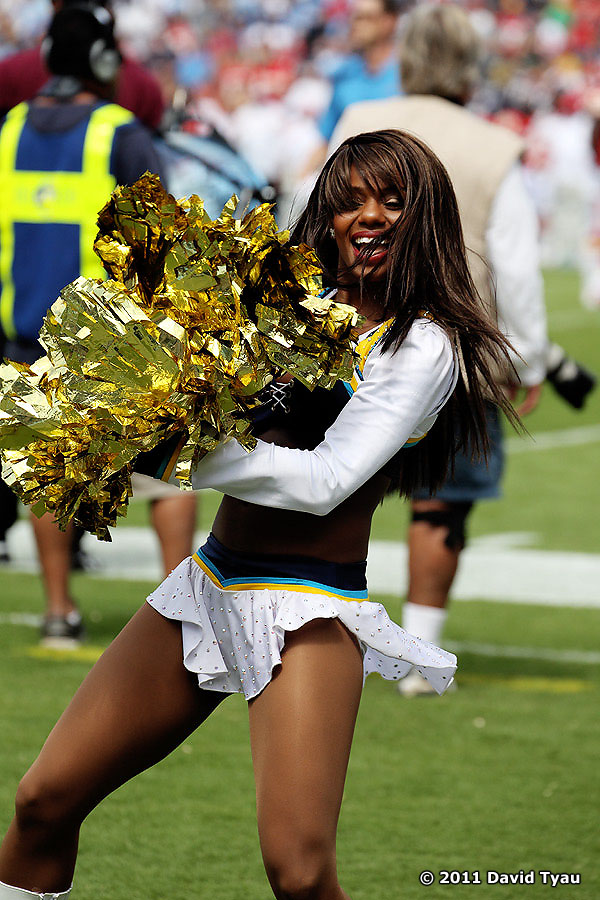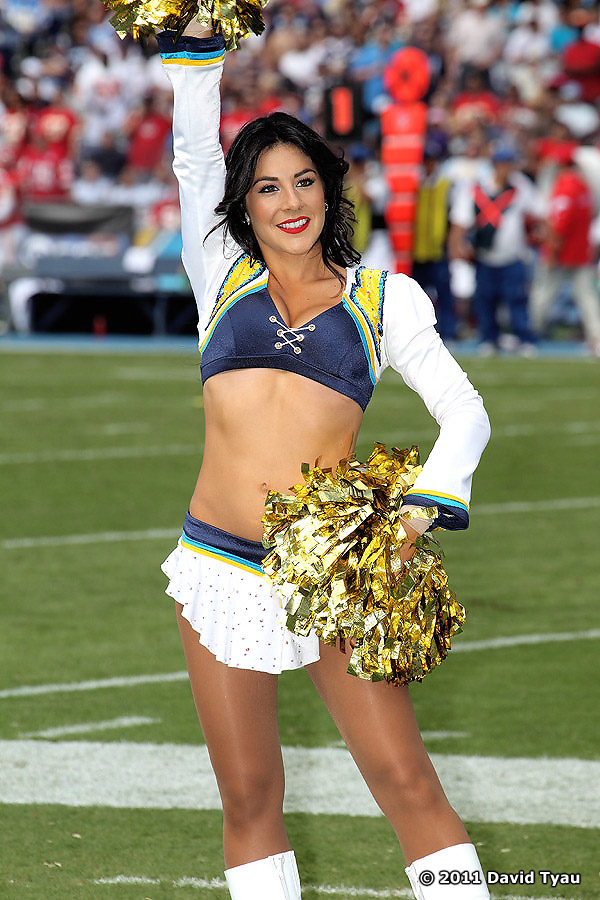 And here are a few quarter break shots of Charger Girls…party rocking in the house.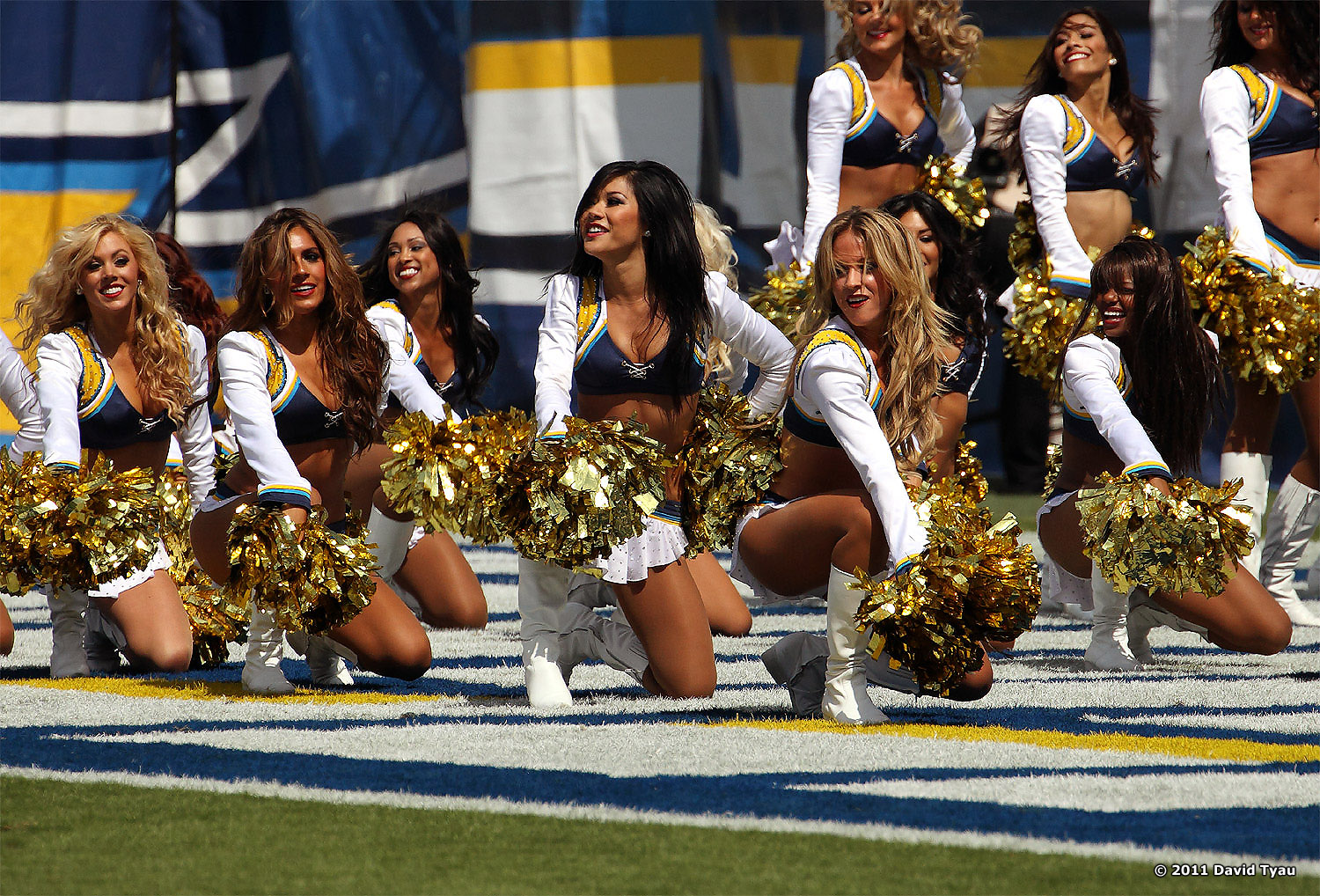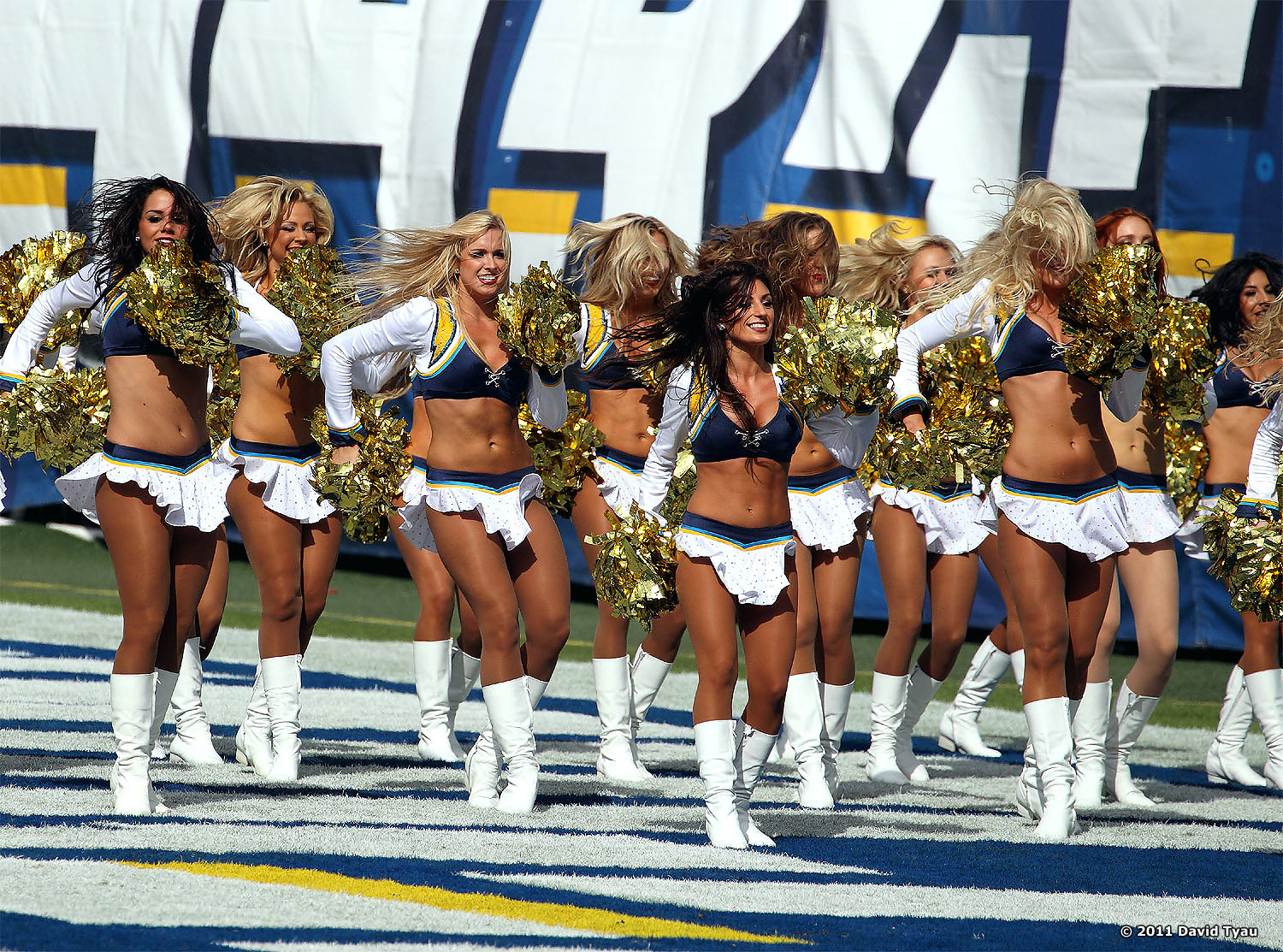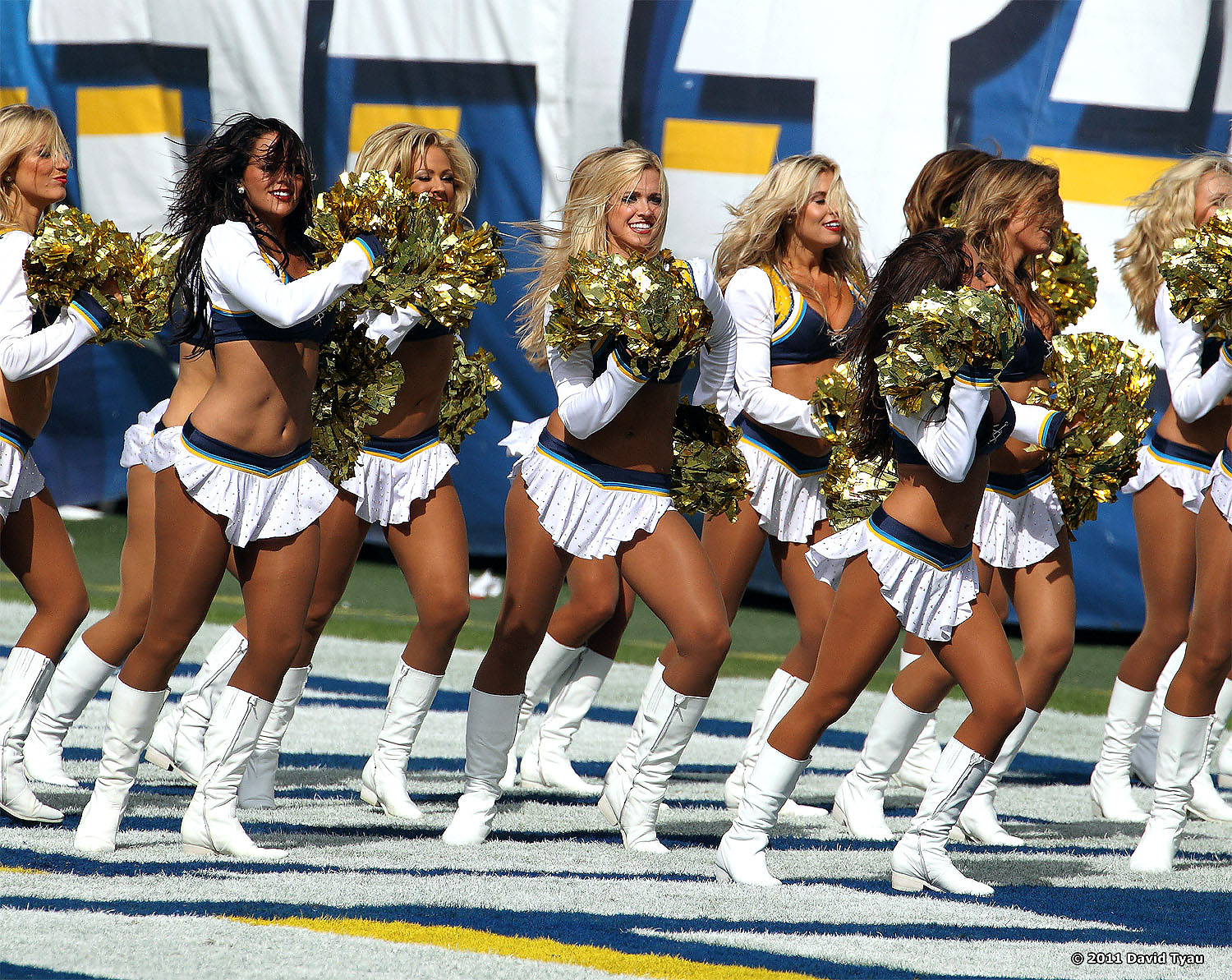 Next week we have another home game.  It's another chance for Philip Rivers to work out the kinks in his game play.  It's another chance for me to work on my photography.  I kind of don't like midday sun.  It casts harsh shadows, so I might try to shoot with my flash all game long…that will be interesting.  Oh well, can't wait until Sunday!
*               *               *               *               *
For more cheerleader article, please visit my blog:  The Hottest Dance Team in the NFL.