If you're planning to audition for an NFL team this spring, now is good time to start thinking about what you're going to wear.
With that in mind, I'd like to give a shoutout to DallasWear Uniforms, which launched their new collection of auditionwear separates this week. If it sounds a little familiar, that's because you're probably thinking of the company DallasWear, which used to advertise on this site. Dallaswear, owned by Dallas Cowboys Cheerleader alum Terra Watson, has been making custom uniforms for pro dance teams for years. Dallaswear Uniforms is Terra's new endeavor, offering an array of mix-n-match pro styles that can be purchased individually, and customized in your choice of fabric and accessories.*
One of their standout characteristics is the wide variety of fun prints and patterns to choose from. I'm talking polka dots, plaid, zebra, gingham, camo, calico, houndstooth, tie-dye, geometrics, swirls, and more. If you're feeling bold, you can go with a head-to-toe pattern.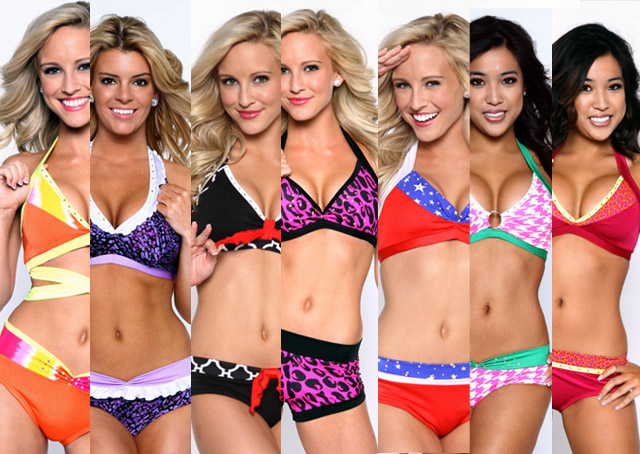 Or not.Solids are offered as well, for those who prefer something a little more subdued.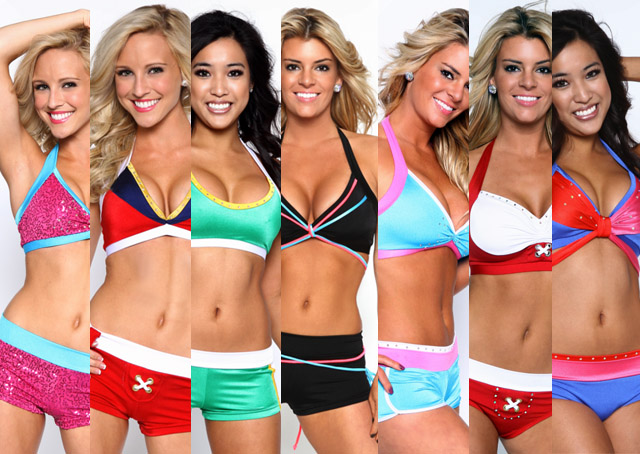 And of course they will bedazzle it left, right, and center for you.
If you're in the market for a cute audition outfit, this seems like a good site to peruse. Plus, if you "Like" them on facebook they'll give you a little discount on your outfit.
Click here to visit DallasWearUniforms.com
Click here to visit DallasWear Uniforms on Facebook
*Standard disclaimer: I don't own, work for, or make money from this company. And I have nothing whatsoever to do with the design and distribution of their products, ok? I just think their stuff is cute.