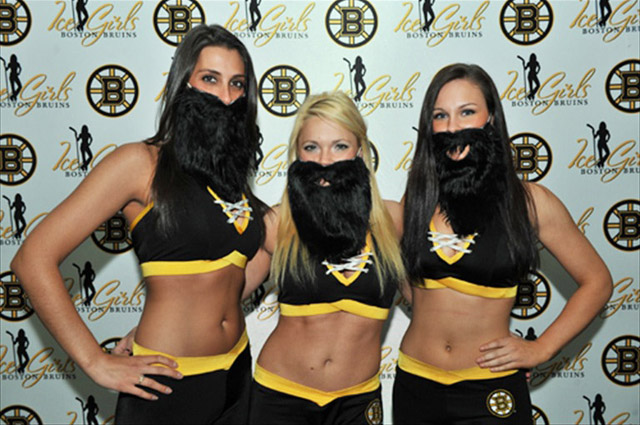 Boston Bruins: BOSTON, MA – The "Bruins Beard-A-Thon" is underway and fans are invited to grow their own playoff beards for the duration of the team's 2012 Stanley Cup playoff run. The "Bruins Beard-A-Thon" gives Bruins fans the opportunity to show their support for the team and raise money for the Boston Bruins Foundation.
The hockey playoff beard is an age-old tradition for players participating in the Stanley Cup Playoffs. Fans can join in on the tradition by "growing one for the team" and inviting family, friends and business associates to make a pledge towards their playoff beards.
Fans can create their "Bruins Beard-A-Thon" profile by uploading their photo at www.beardathon.com/bruins. Participants can choose to grow their own beard and update their growth throughout the playoffs or they can grow their beard virtually by choosing the 'Build-A-Beard' option, giving women and children an opportunity to get h
Beard growers may pledge themselves by making a donation and their friends and family can also support their efforts at anytime by making a one-time pledge (minimum $10). Throughout the playoffs, participants who raise the most money will have the opportunity to win playoff tickets and a grand prize will be awarded to the overall top fundraiser.
The "Bruins Beard-A-Thon" has raised $160,000 to date and was the NHL's top raising team during the 2011 Stanley Cup Playoffs. The 2012 NHL Stanley Cup Playoffs will mark the fourth year of the Beard-A-Thon program. Since its inception, more than $1,000,000 has been raised for individual team charities from over 16,000 participants league-wide.