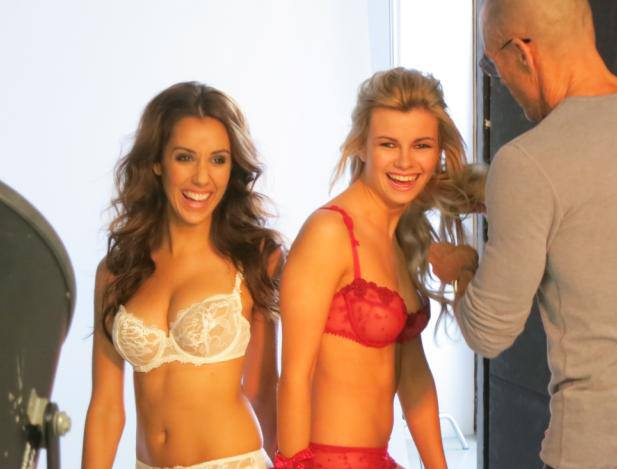 Cheerleader of the Year finalists star in this Charity Calendar photo shoot
TripleM.com (Radio station in Sydney, Australia)
August 14, 2013
Put NRL's top Cheerleaders in lingerie and you'll likely to get noticed.
Well that's what happened when Triple M went behind the scenes with some of the Cheerleader of the Year Finalists on a photo shoot for a Charity Calendar.
Panthers, Broncos, Titans, Tigers, Raiders, Eels, Knights and Sharks cheerleaders donned the finest lingerie from Mary Holland for the shoot.
The Calendar will be launched at the red carpet presentation night for the Cheerleader of the Year event at The Ivy in Sydney.
And for some of the Cheerleaders it might be the only award their team wins this season!