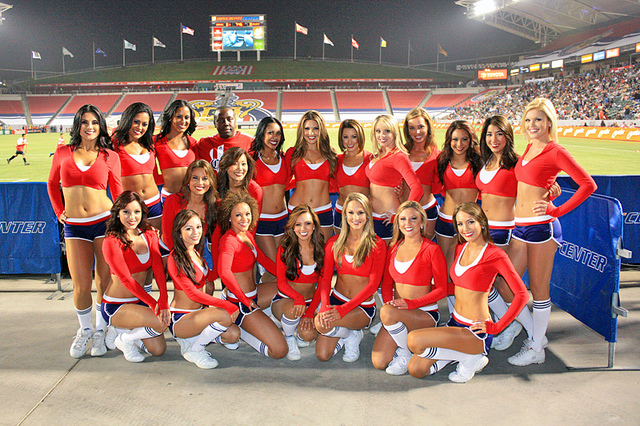 My peeps the ChivaGirls absolutely killed it during this halftime performance. They were 21 strong, with all 19 members of the team, plus choreographer Tim Stevenson and Laura, their coach. (Laura "thought" she retired after last season, but has found herself stepping in as an alternate more games than not. Homegirl's still got it.)
So proud of them. Check it out!
[Click here] for more photos from the game.