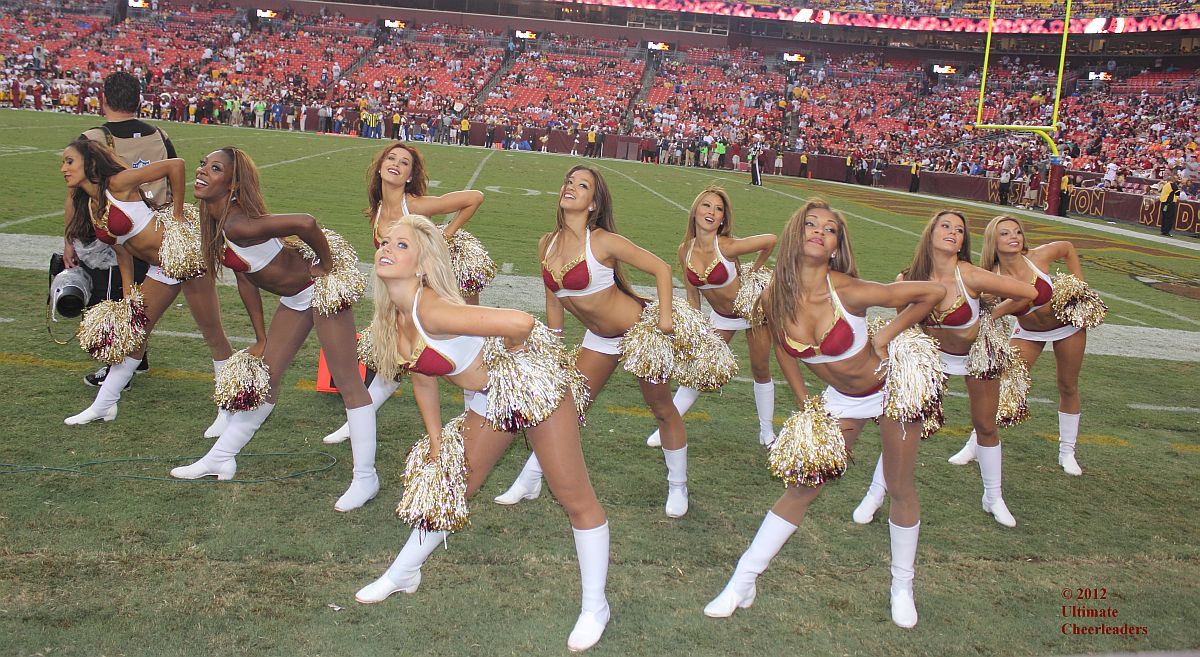 Redskins Cheerleaders Heating Things Up!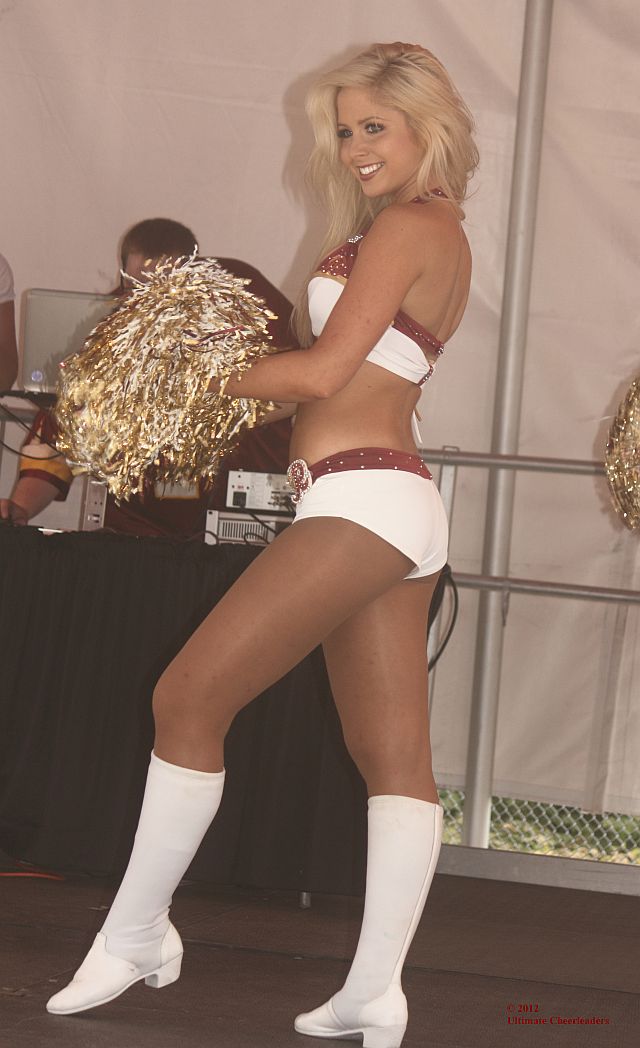 Occasional contributor Ron and I were at the Redskins 1st pre-season game. Not only did we sit in the Redskins Dream Seats with a perfect view of the First Ladies of Football, we also managed to gain access to the pre-game Redskin's Tailgate Party where not one, but two lines of Cheerleaders performed for the fans.
---
The Redskins Cheerleaders are also master of the uniform change, wearing three different outfits during the day: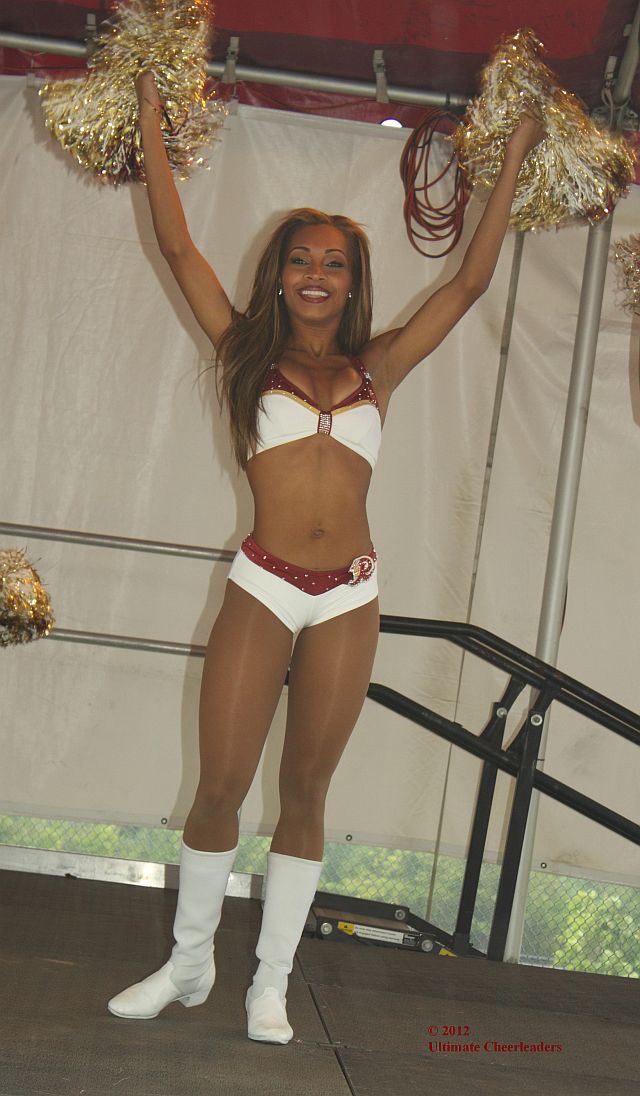 Pre-game uniform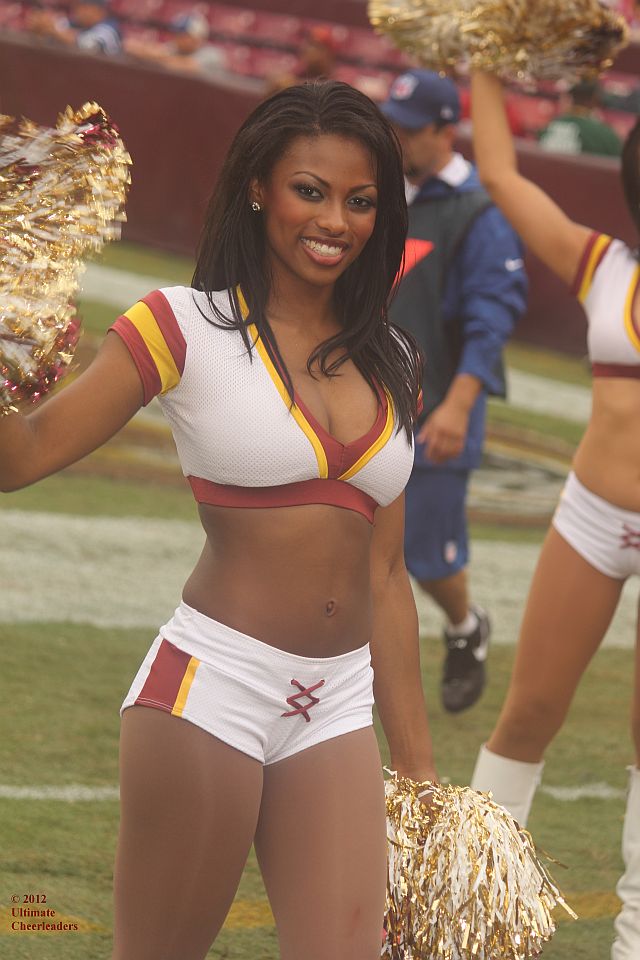 1st half uniform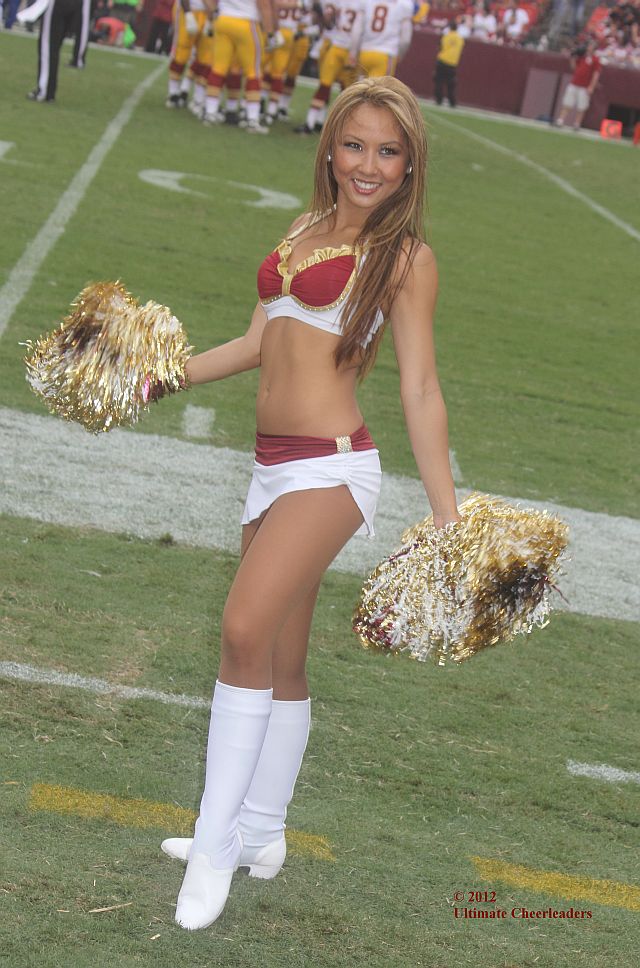 2nd half uniform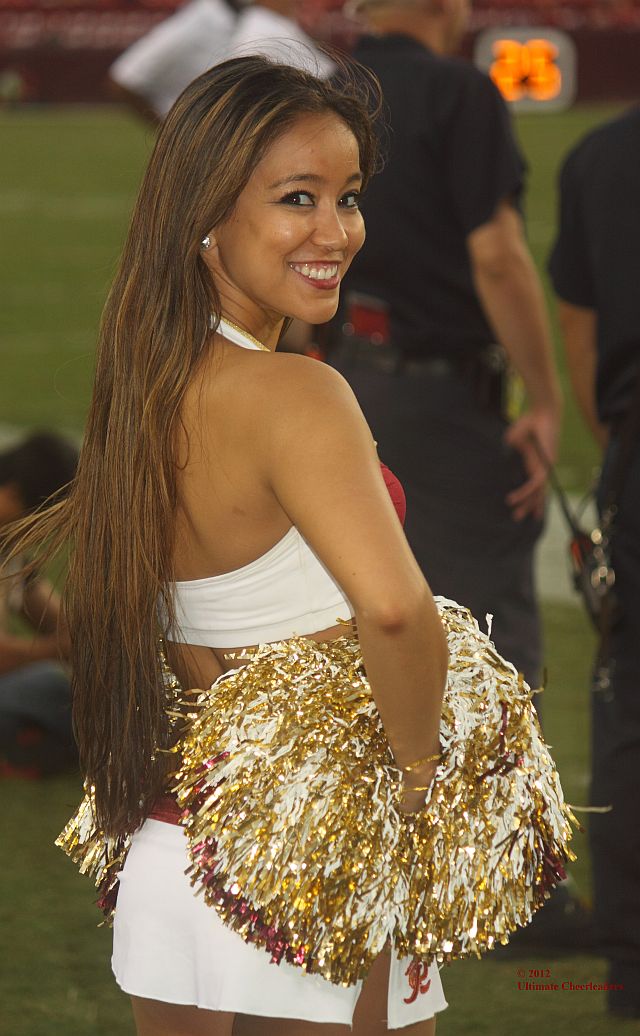 Second-year veteran Charo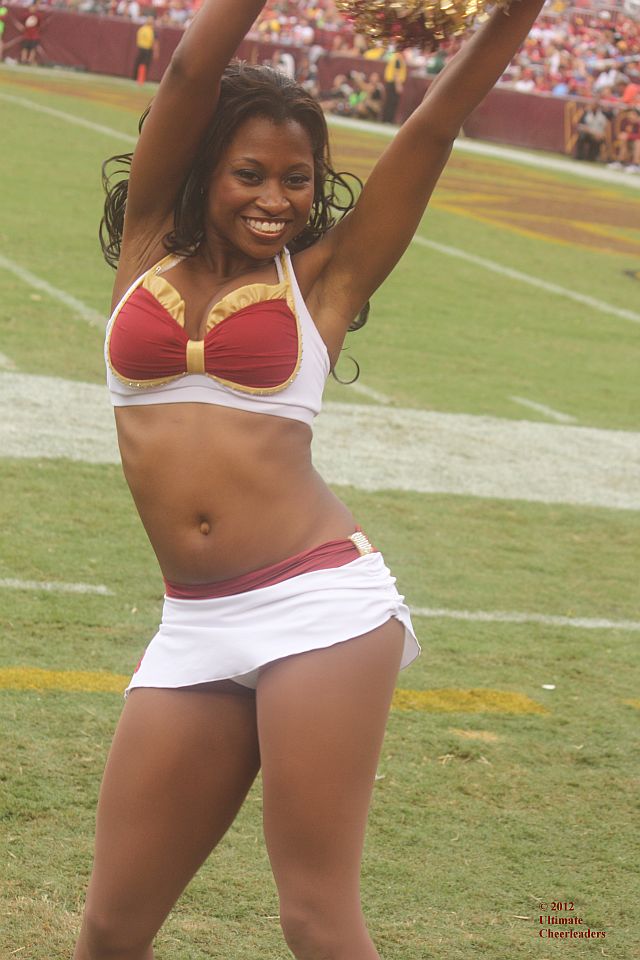 Line Captain Talmesha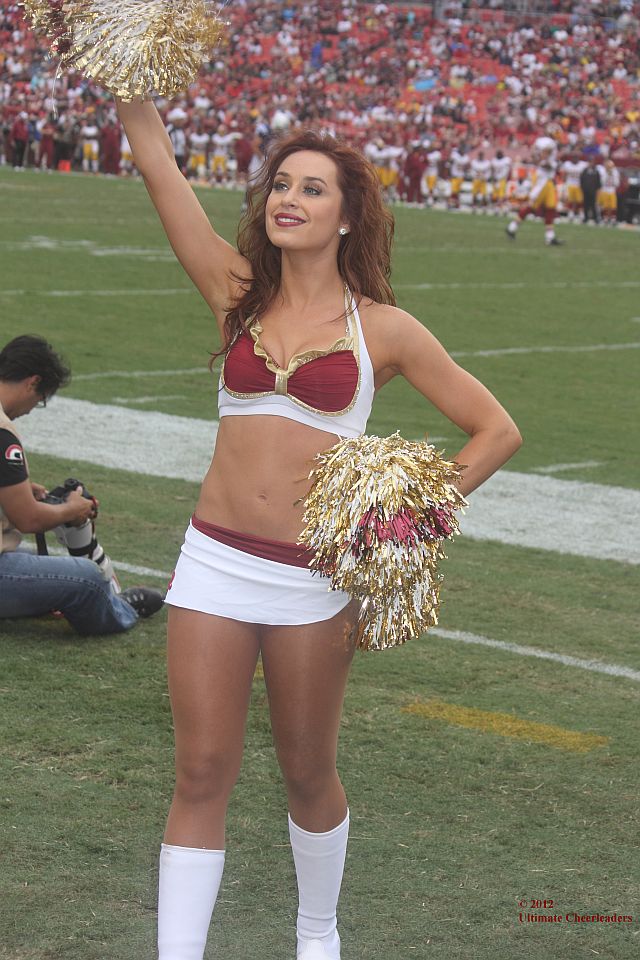 Not only is this Allyson's first game as a Redskins Cheerleader, it's her first ever NFL game.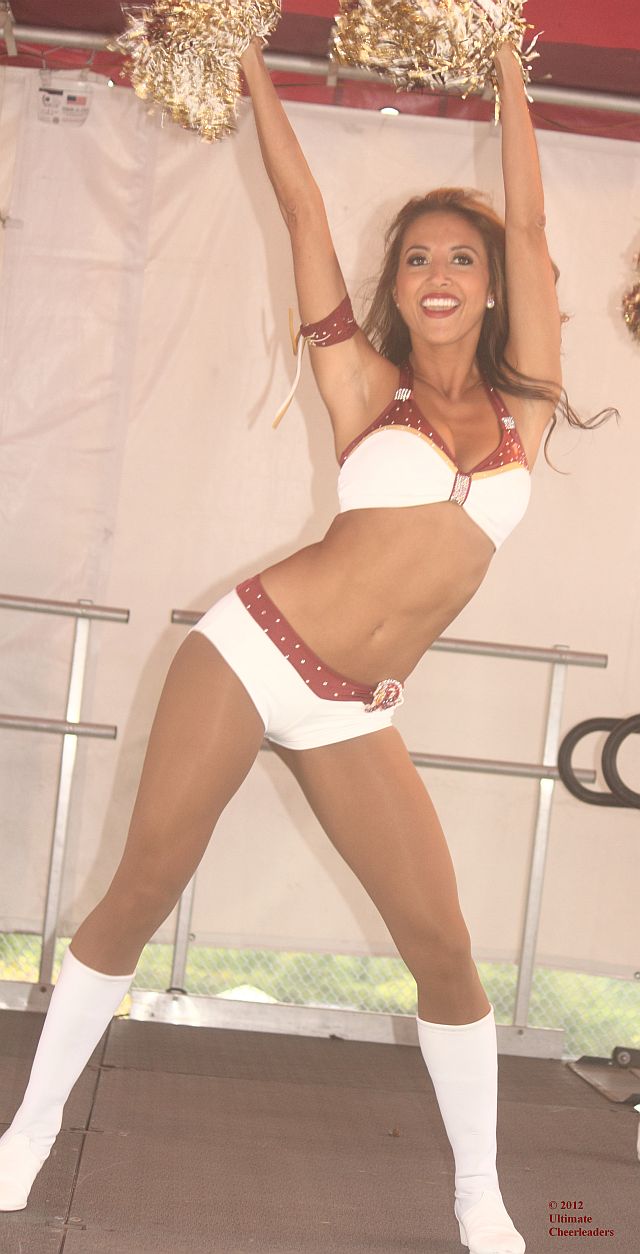 My selection for "Cheerleader of the Game" goes to second-year veteran Susan!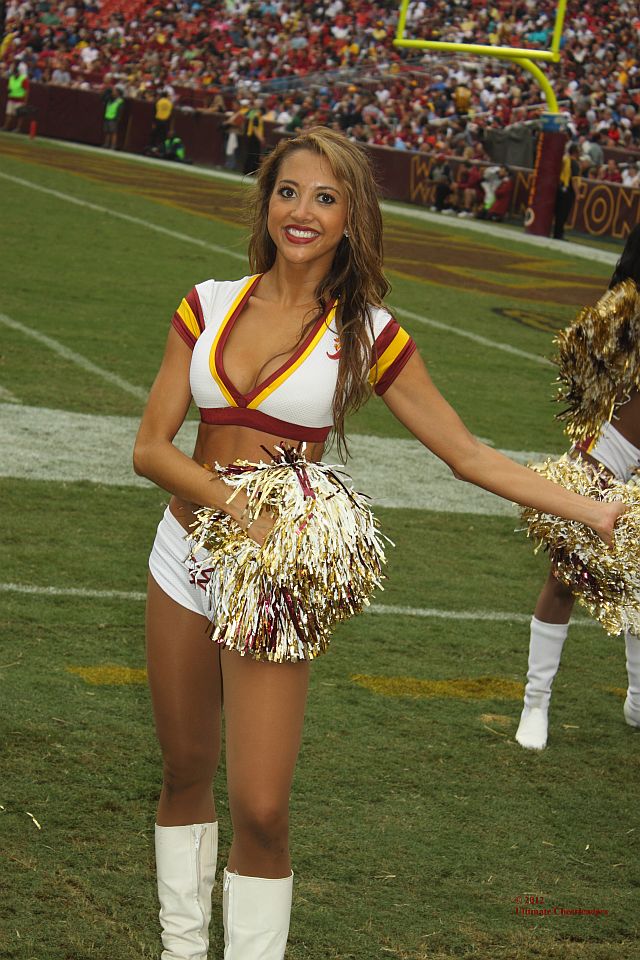 The selection is based on enthusiasm, energy, dance, my seat location and that she posed for the camera.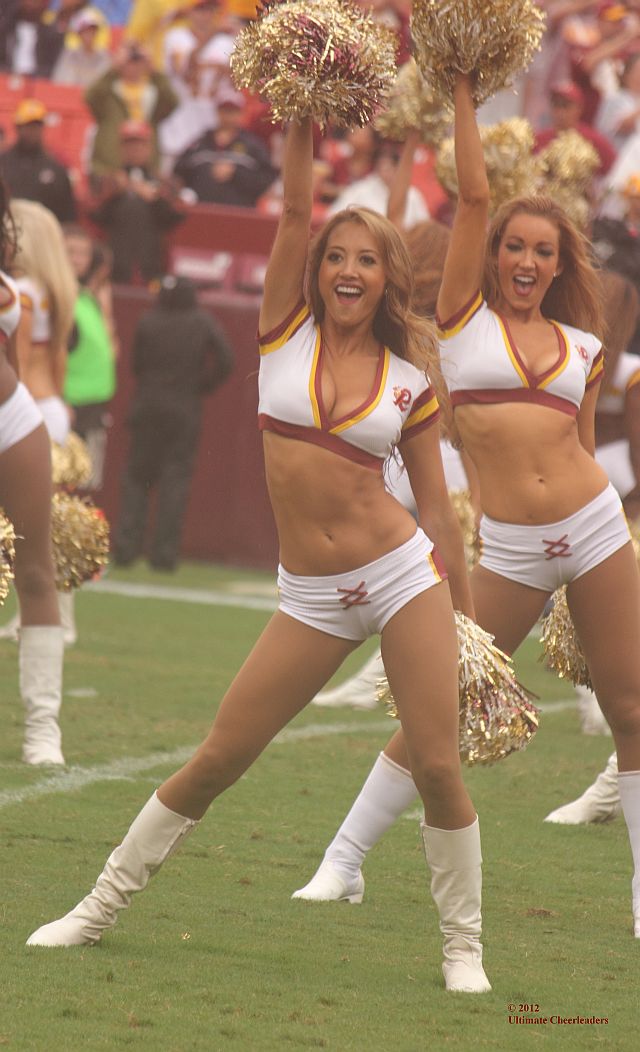 Susan is a graduate of Penn State and works as an Account Manager for a consulting firm.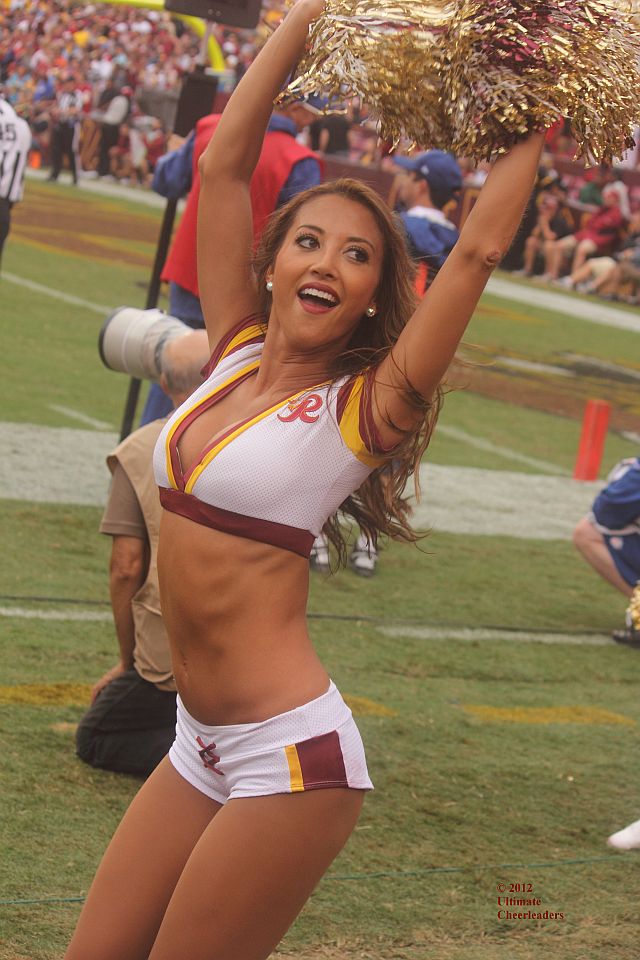 ---
And here's something that happened for the first time and probably the last: Group shots of each line on the field!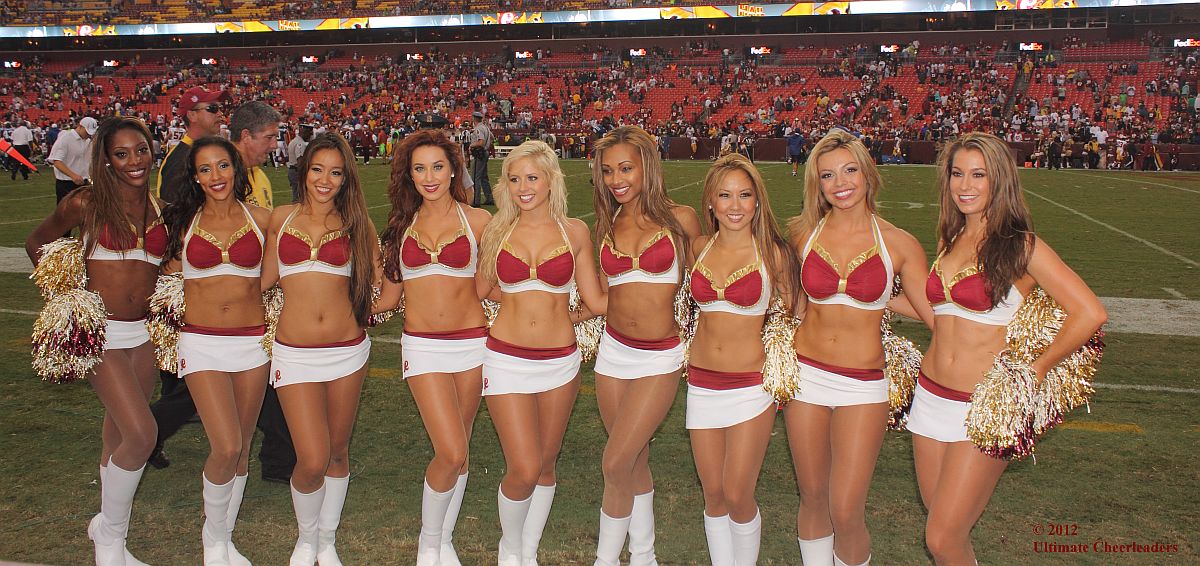 Ashley's line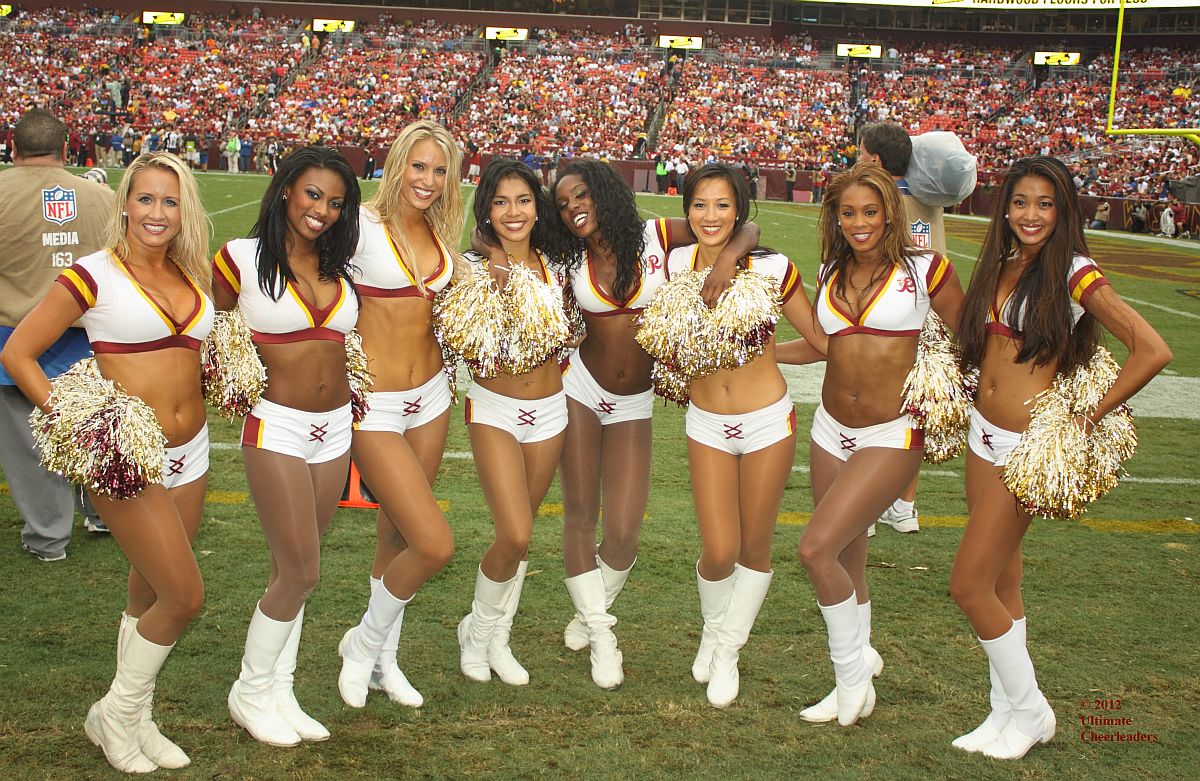 Jamilla's line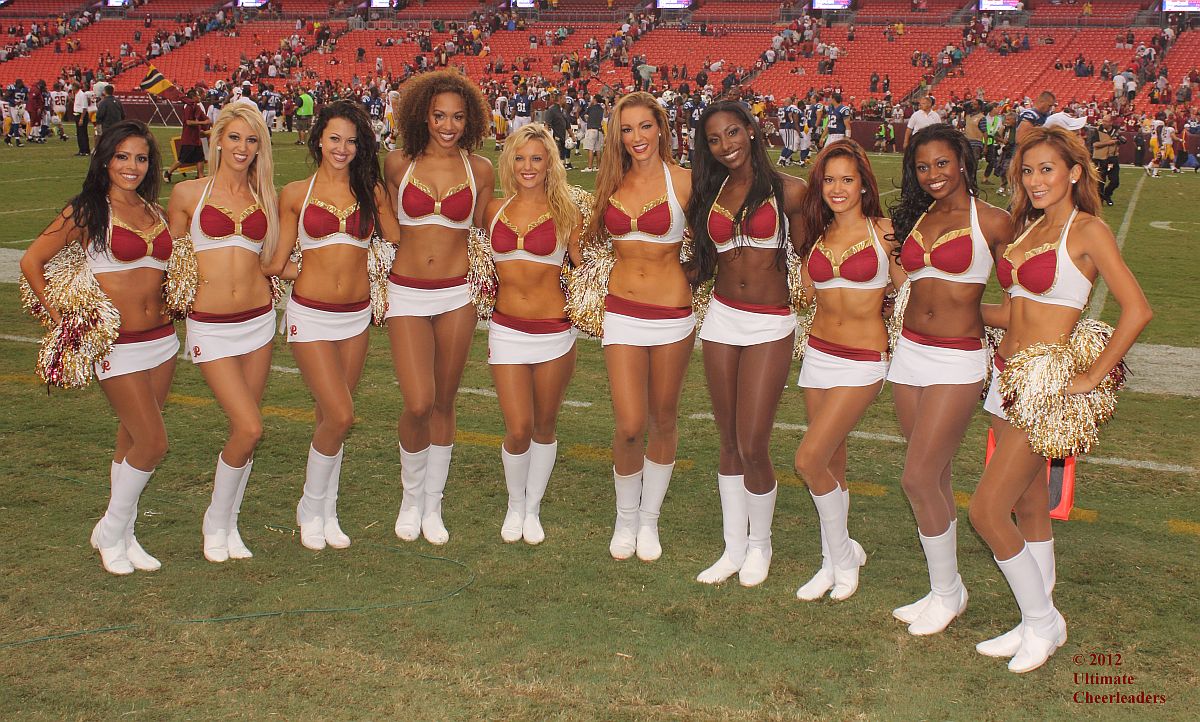 Talmesha's line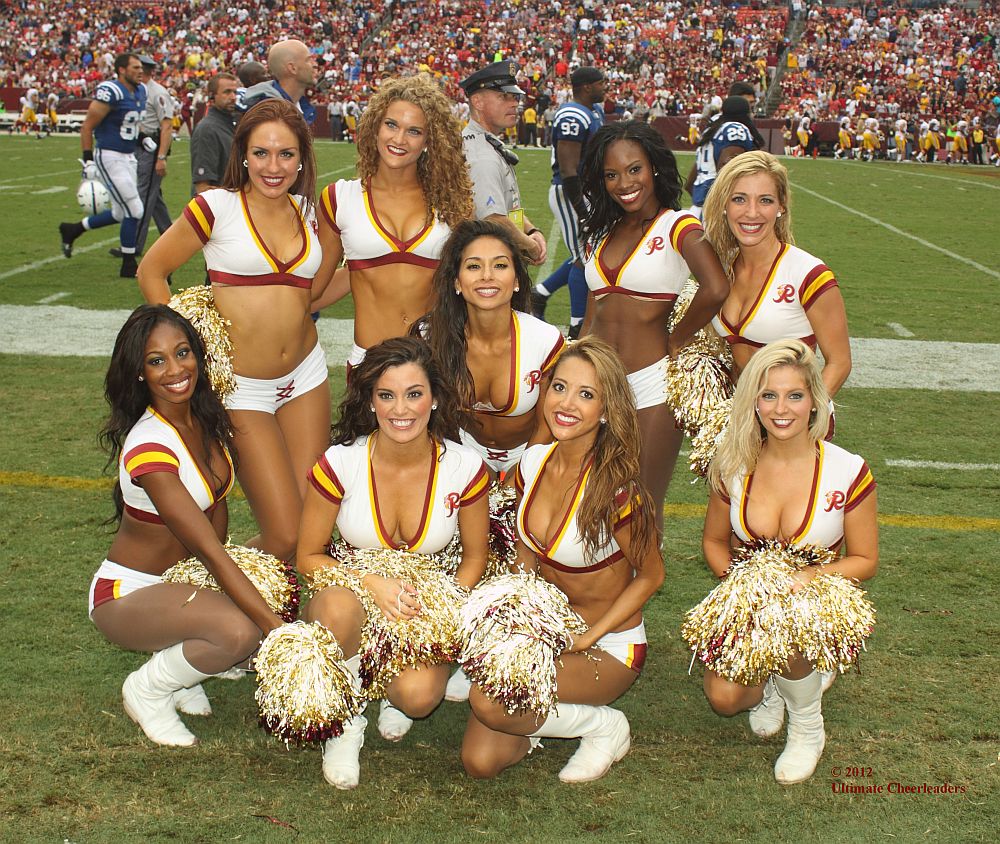 Michelle's line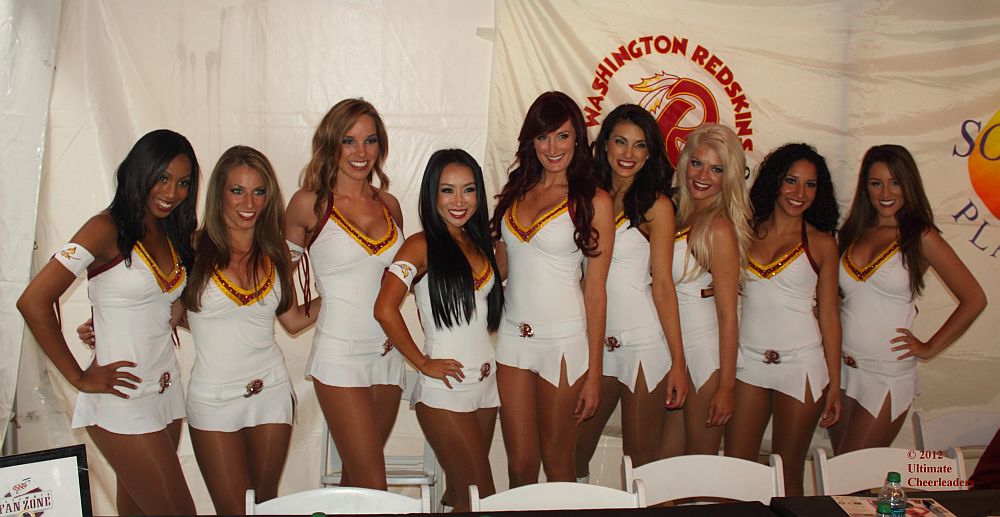 Bonus: A line of Ambassadors!
[Redskins Cheerleader Gallery]