The New England Patriots Cheerleaders were the first in the league to take the field in their Halloween costumes. Click here to check 'em out!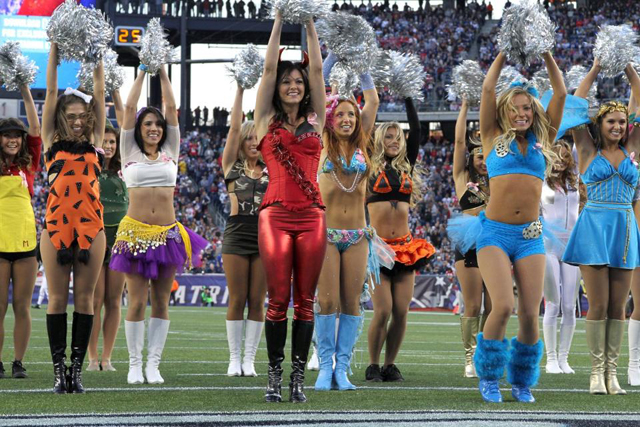 Cookie Monster gets my vote, but I have to give LisaMarie props for wearing a bikini in front of thousands of people. For hours.
Note: a good portion of the gallery shows the NEPC in their "throwback" outfits. I said it last year and I'm saying it again: the outfits are cute. Really cute. But throwback? No. As far as I know, the Patriots Cheerleaders never wore anything even remotely like this. So until I see them somebody in a blue and white striped leotard and red blouse with enormous puffy sleeves, they get no throwback cred from me. Sorry, but that's how I roll.