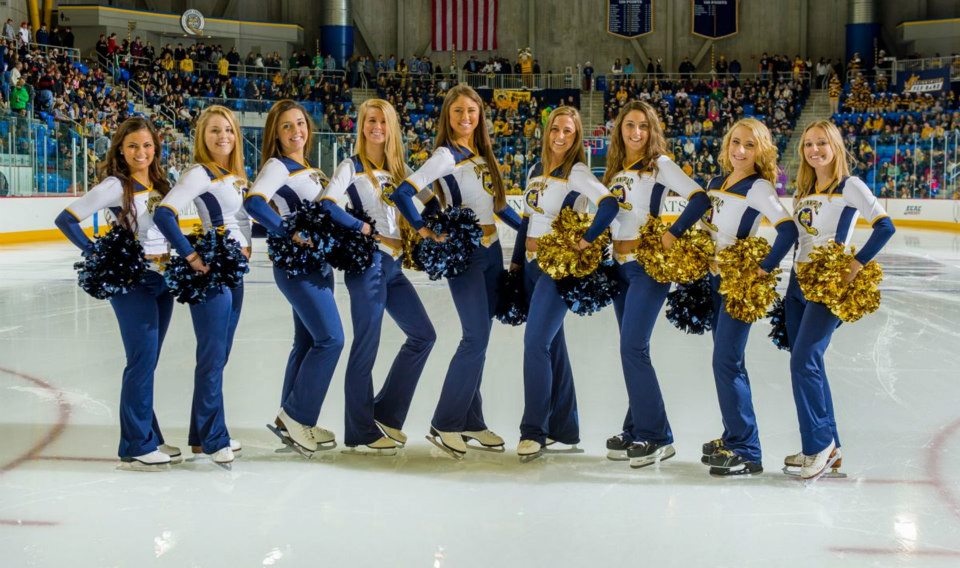 In the midst of their second season, The Quinnipiac IceCats are the cheerleaders for Quinnipiac University Division 1 Mens Ice Hockey Team. The IceCats skate, perform, dance, and throw T-shirts during games, and also travel with the team to community events and hold many fundraisers and charitable drives.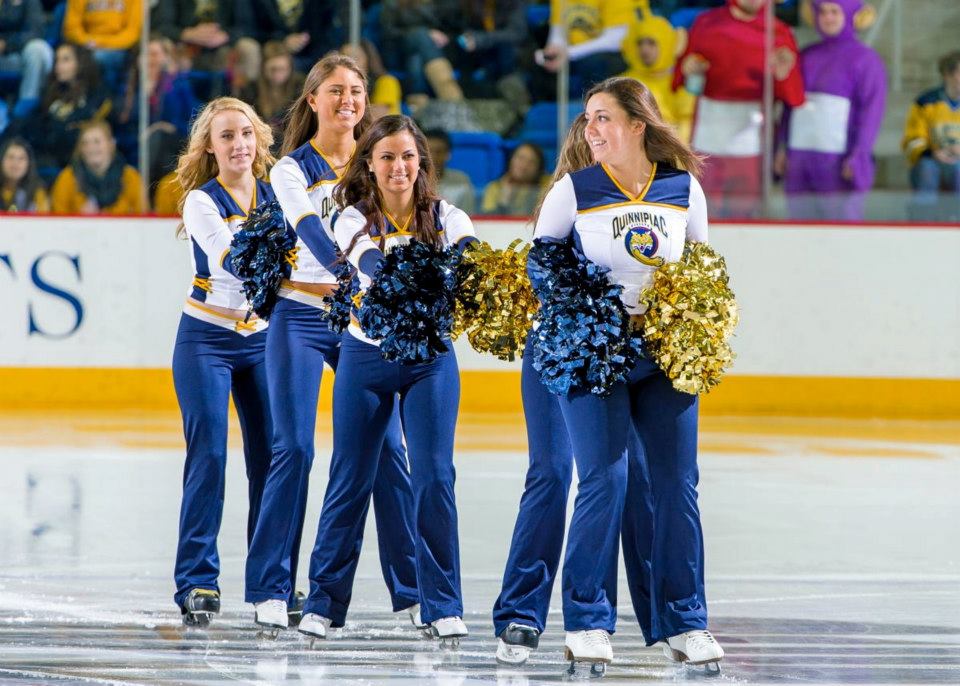 Are there any other College "Ice Girl" Teams out there? I hope our knowledgeable readers can answer that question.
Even though you see the IceCats on a basketball court, they do only cheer for the hockey team. This was a one-time appearance at Midnight Madness where all the school's cheerleaders performed.