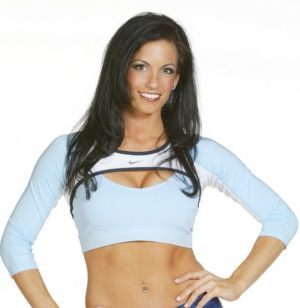 Chicago Rush Dance Coach and Choreographer Gloria Esposito has been named the 2013 NET10 Wireless Dream Team Director and Choreographer, the League office announced today.
The "NET10 Wireless Dream Team" is composed of one dancer from each AFL team who will perform at ArenaBowl XXVI in Orlando. The Dream Team will also make a variety of event appearances during ArenaBowl Championship Week.
Esposito served as the 2012 NET10 Dream Team Director and Choreographer for ArenaBowl XXV in New Orleans as well.
"I felt that we were really prepared last year and the total experience was super exciting and the girls did a really great job," Esposito said. "I think that this year we can do that as well."
Esposito began dancing with the Chicago Rush in their inaugural season in 2001. She was named Captain of the squad in 2002 and spent 2004-2006 as the Head Captain. In 2007, Esposito was promoted to Assistant Director and in 2009, she became the team's Coach and Choreographer. She also spent four seasons (1999-2003) with the Chicago Luvabulls, the Chicago Bulls dance team.
Esposito also has experience as a Dream Team dancer, having been selected to the squad during her time as a dancer for the Rush. The opportunity has been a contributing factor to her knowledge and success as a director.
"I've danced on the Dream Team so I kind of knew what to expect but at the same time I knew going into it that it was going to be a whole new adventure as a director," Esposito said. "I think it's important to allow the girls to form a bond through this experience because even though we are not on the same team, we are still a part of the same AFL family."
As both a director and former dancer, Esposito recognizes the important role the Dream Team provides to the ArenaBowl experience.
"What would a football game be without cheerleaders and dancers on the sidelines?" Esposito said. "I think it's a part of sports in American culture to have them there and I think they provide an added boost to the overall game day experience."
ArenaBowl XXVI is set to be played at the Amway Center in Orlando on Saturday, August 17. The game will be broadcast live on the CBS Television Network at 1 p.m. ET.