The Orlando Predators came into the Tampa Bay Times Forum on Saturday and beat the Storm 55-48. The all time series record now stands at 26-26 between these fierce intrastate rivals. The national televised game was tight all night and turned on a controversial instant replay reversal of a Storm interception touchdown in the final minute of play.
The Storm cheerleaders did their job by keeping the fans up and cheering all evening. The dancers are again led by Director Kindra Ebanks and many of the girls honed their talents at the University of South Florida and/or the University of Tampa. In addition to cheer/dance, the girls also support community initiatives both locally and at MacDill Airforce base.
Arena football is very fast paced, action packed, fan friendly and family affordable. Come on out to a game. The Arena Bowl Championship will be in Orlando this year.
Enjoy the photos: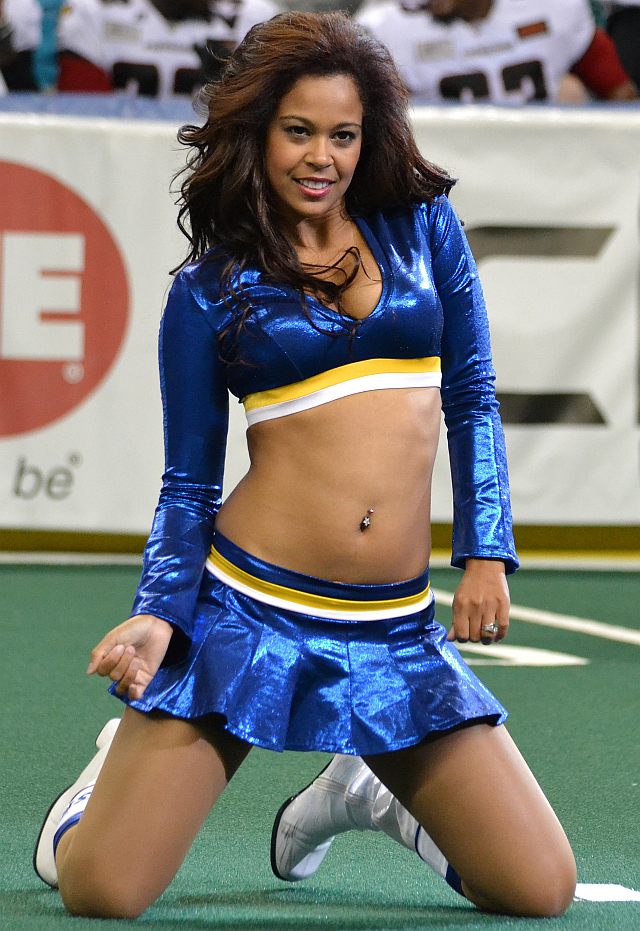 Shani, University of Tampa, 3 words: fun, sassy ,silly.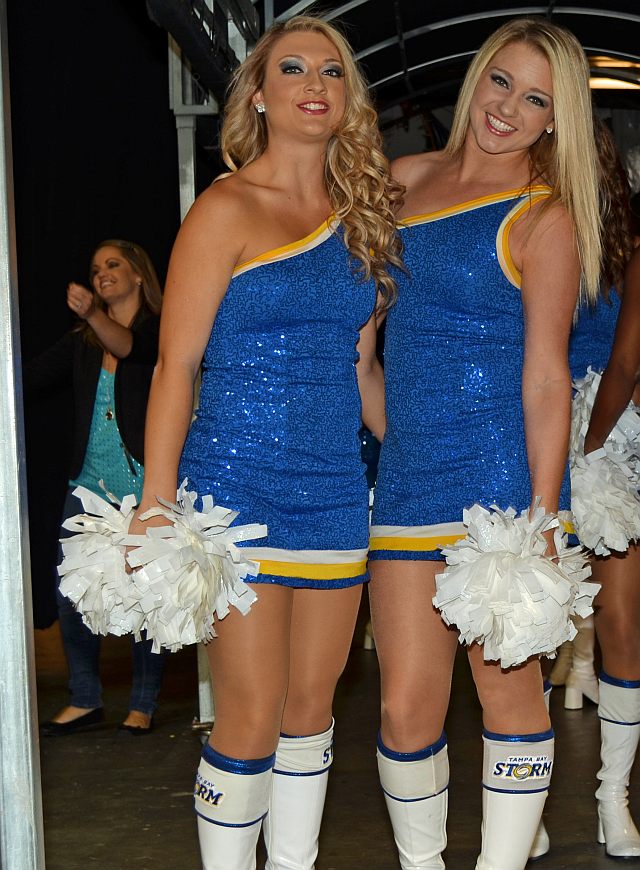 Rookies Philippa and Theresa, both University of South Florida co-eds.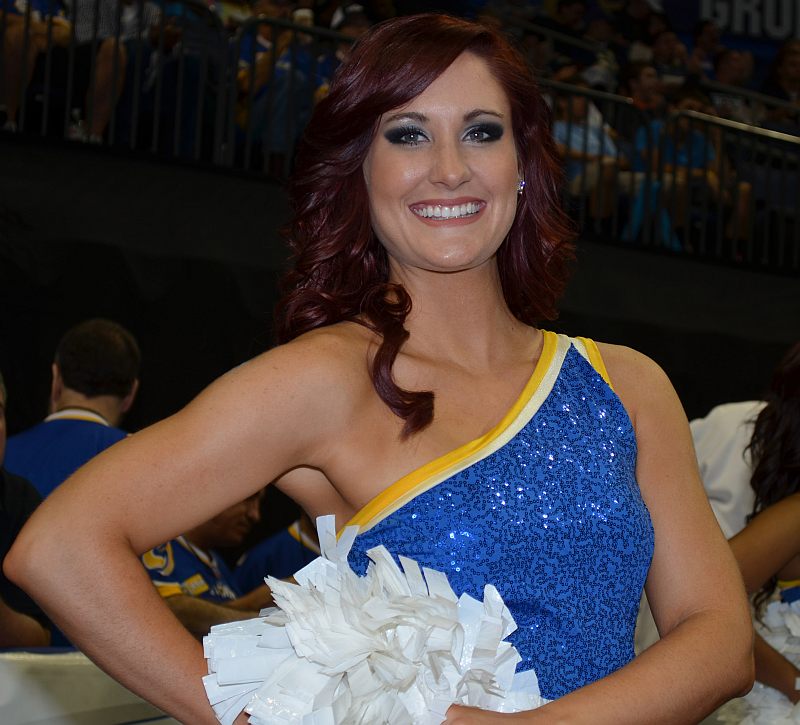 Co-captain Stephanie, USF, works as Designer.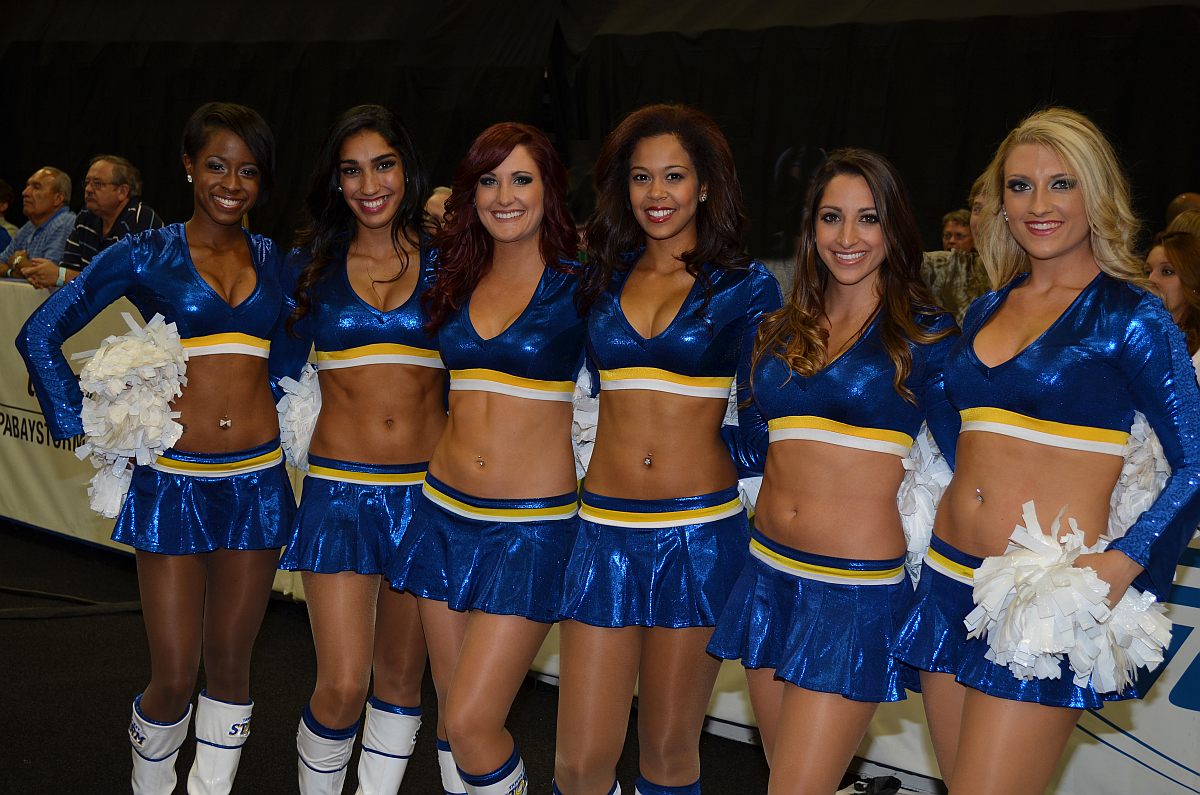 Jalyssa, Rachel, Stephanie, Shani, Alexandra and Philippa.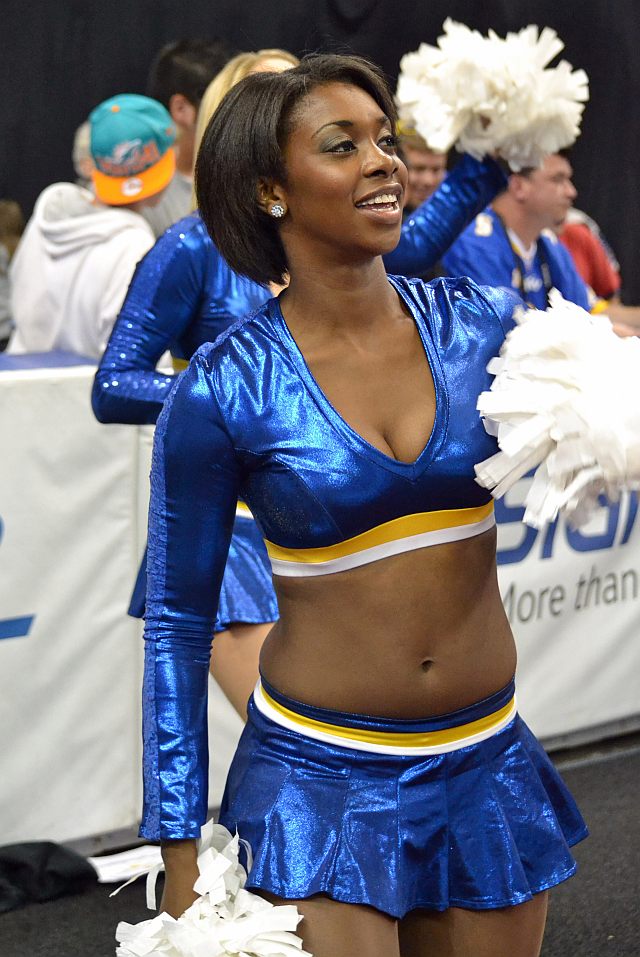 Co-captain Savenah, graduates USF this year.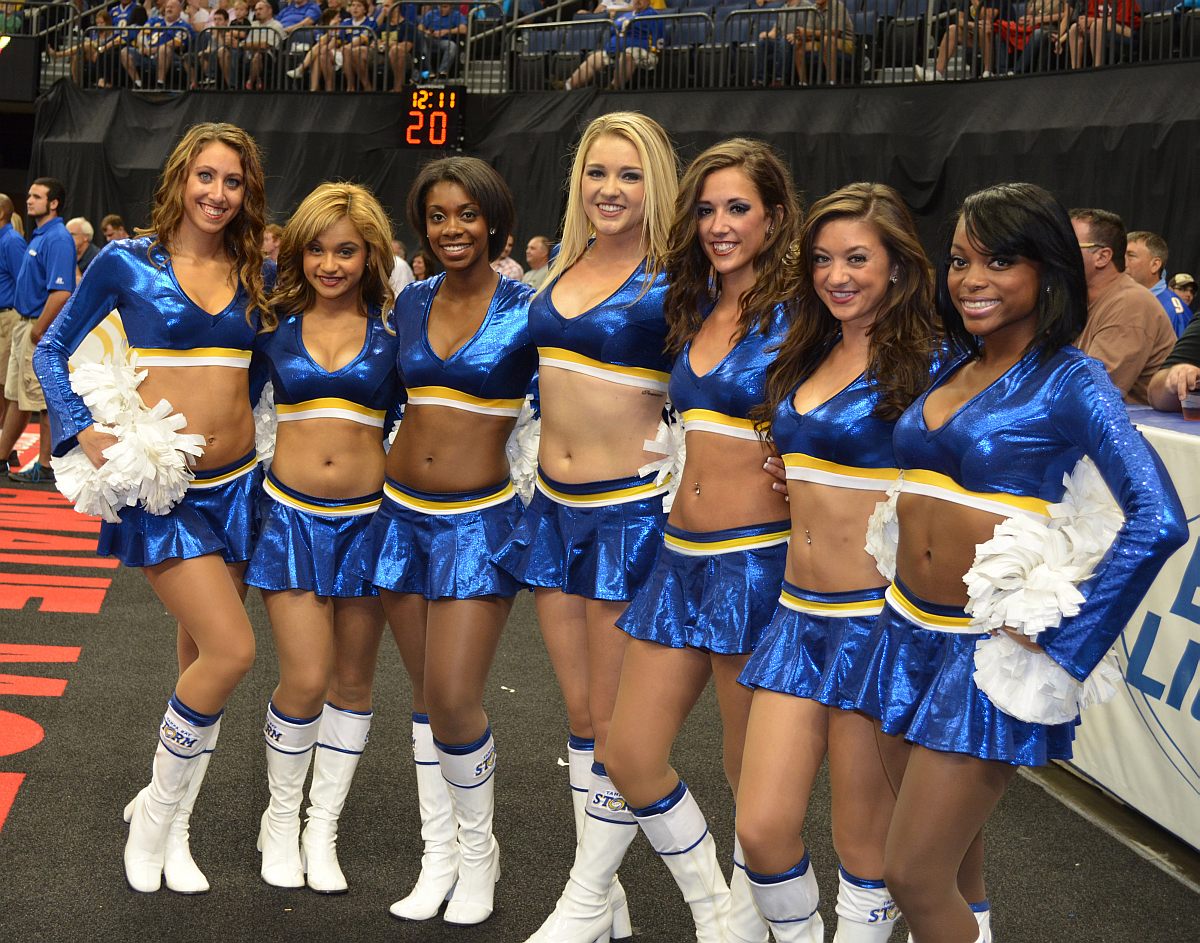 Brittany, Salina, Savenah, Theresa, Bre, Lexxie and Shaniqua.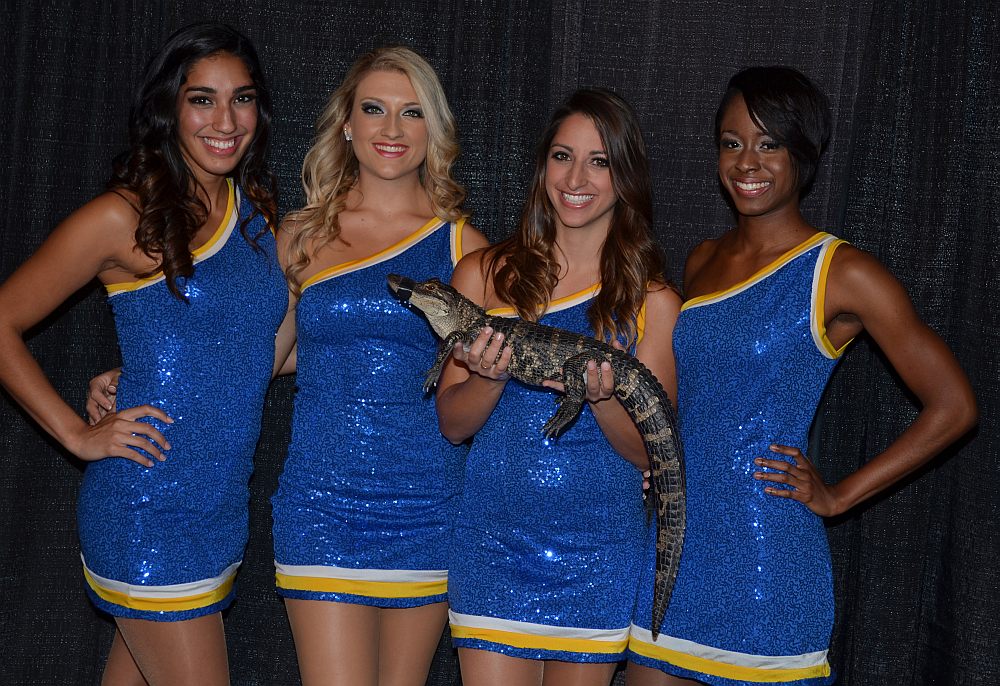 Rachel, Philippa, Alexandra, Jalyssa and Bubba.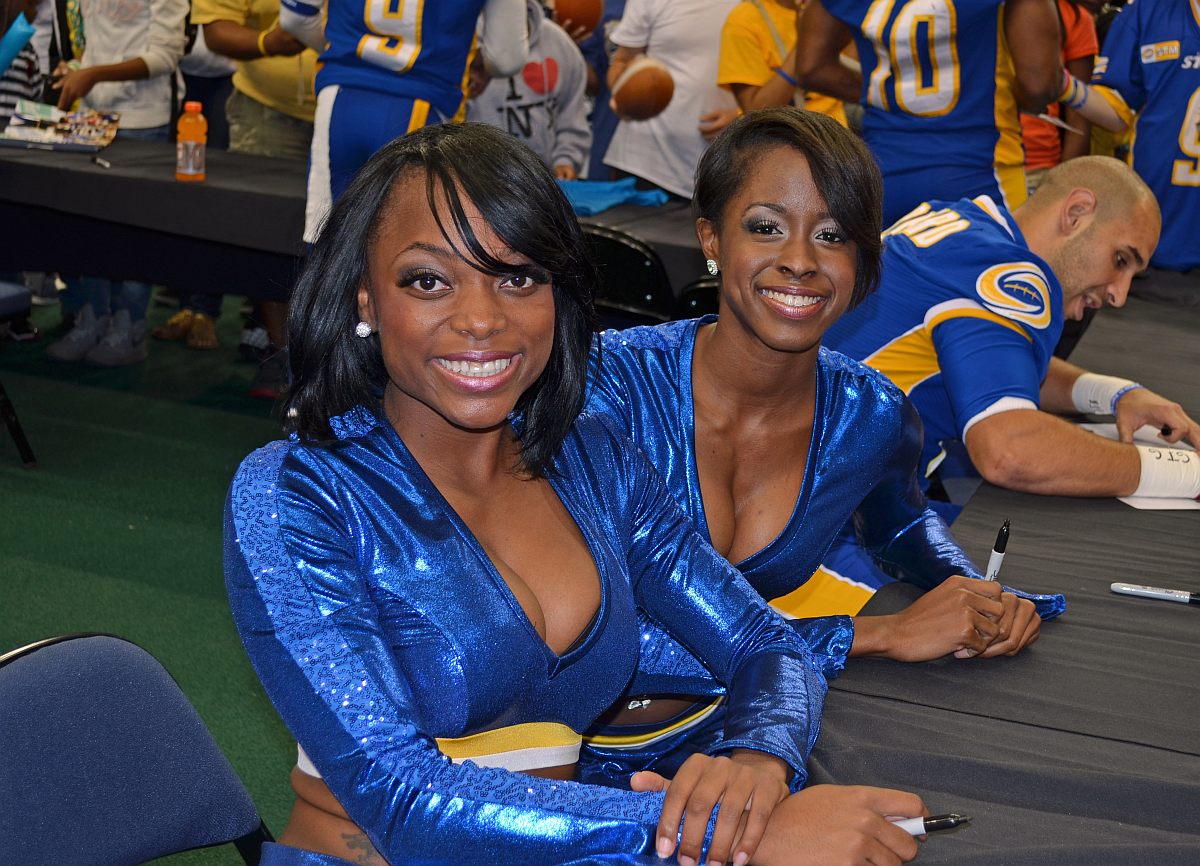 Shaniqua cheered for the Bucs in 2010. Jalyssa does dance and modeling. Both USF gals.