Open tryouts for the 2016 Tampa Bay Storm Cheerleaders will be held on Feb. 6 at Amalie Arena.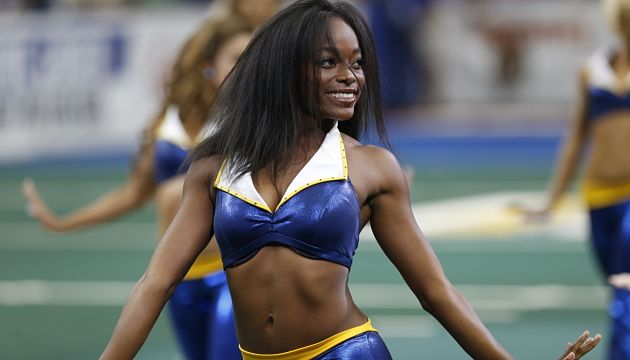 Registration will take place the day of the event from 10 to 11 a.m. Auditions are closed to family members and the general public.
Participants must be 18 and have a high school diploma or equivalent. They'll need to bring a photo ID, a recent photo sized 4×6 or larger, a dance resume, a completed medical liability release, and a completed 2016 cheerleader application. Those forms can be requested by sending an email to kebanks@tampabaystorm.com
Participants are asked to wear form fitting, two piece dance outfits with comfortable shoes. Dancers should wear dance briefs or boy shorts and skin tone hose.
Following introductions and warm-ups, participants will learn across the floor combinations including basic kicks and turns and a few short, repeating sideline/dance routines.
After first cuts, the remaining candidates will be taught a hip-hop or jazz routine to perform before a panel of judges two at a time.
More detailed information on the tryouts is available at tampabaystorm.com/cheerleaders/tryout-information, by calling (813) 230-2416 or by sending an e-mail to Kindra Ebanks, Director of Storm Cheerleaders, at kebanks@tampabaystorm.com.