Bios, photos, and videos are online for this year's edition of Football's Fabulous Females. Click here to learn all about the ladies on the team!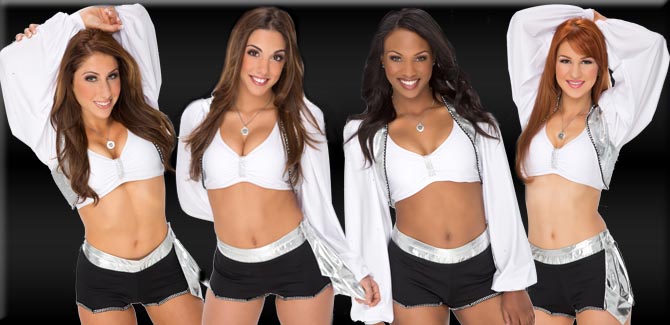 Here we have Melissa, Michelle, Tracy, and Wendy. One is a dance teacher, one is a stay-at-hom mom, and the other two are students (one pursuing her masters in Nursing, the other pursuing a Ph D in Biomedical Engineering.)
The Raiderettes have always been one of the most, if not THE most diverse dance team in the league, not just in terms of physical appearance, but in every other way you can think of: background, education, religion, race, ethnicity, age, occupation, nationality, and on and on. It's a beautiful thing.