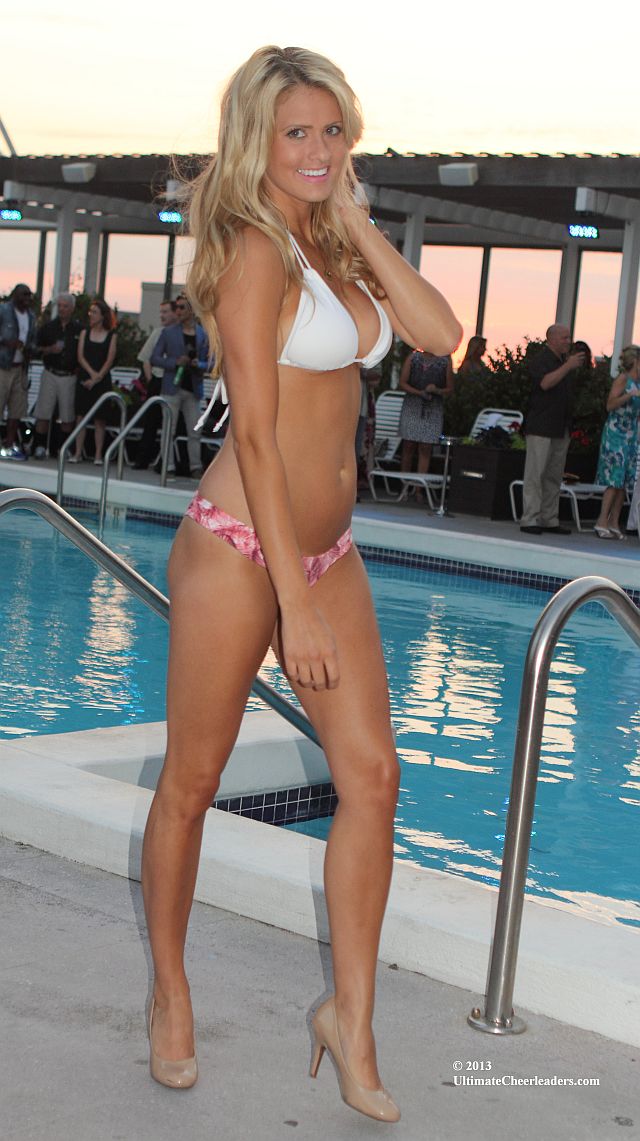 Last Wednesday evening the Philadelphia Eagles Cheerleaders unveiled their 2013-14 Swimsuit Calendar at a swanky, poolside party on the roof of The Chelsea in Atlantic City.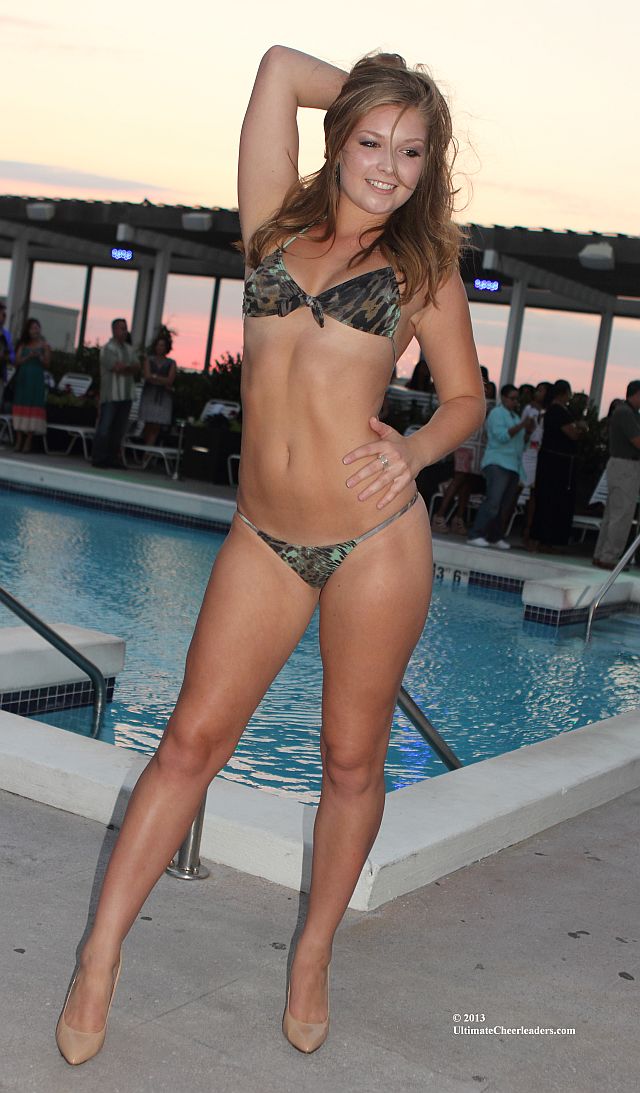 The entire calendar was shot along the Jersey shore, and proceeds will benefit rebuilding efforts in the wake of Superstorm Sandy. Earlier in the day the cheerleaders battled first responders on the beach, alas I was working at my day job and couldn't make those festivities.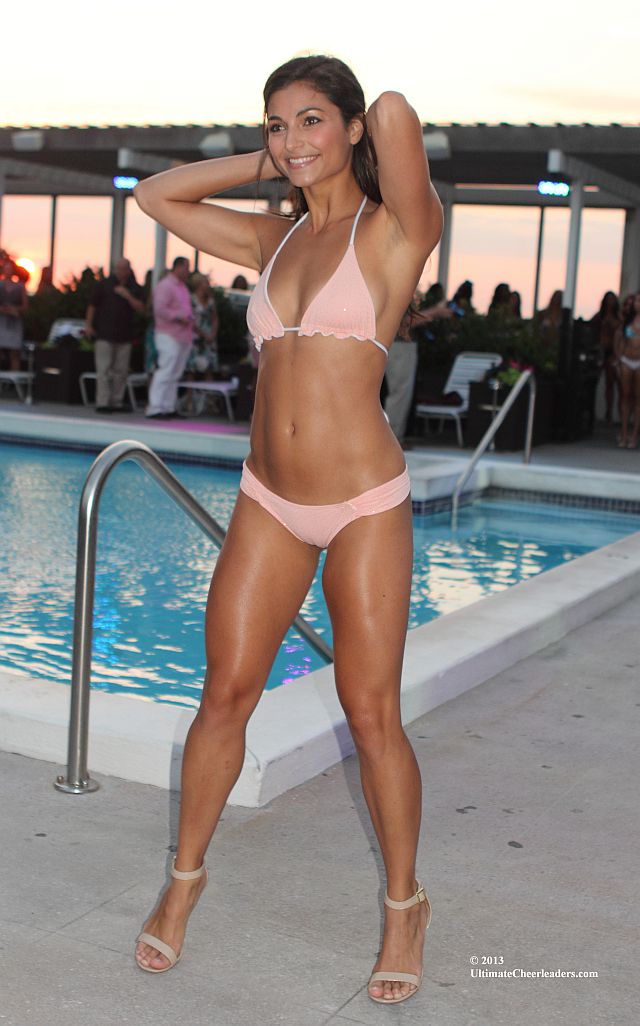 Jen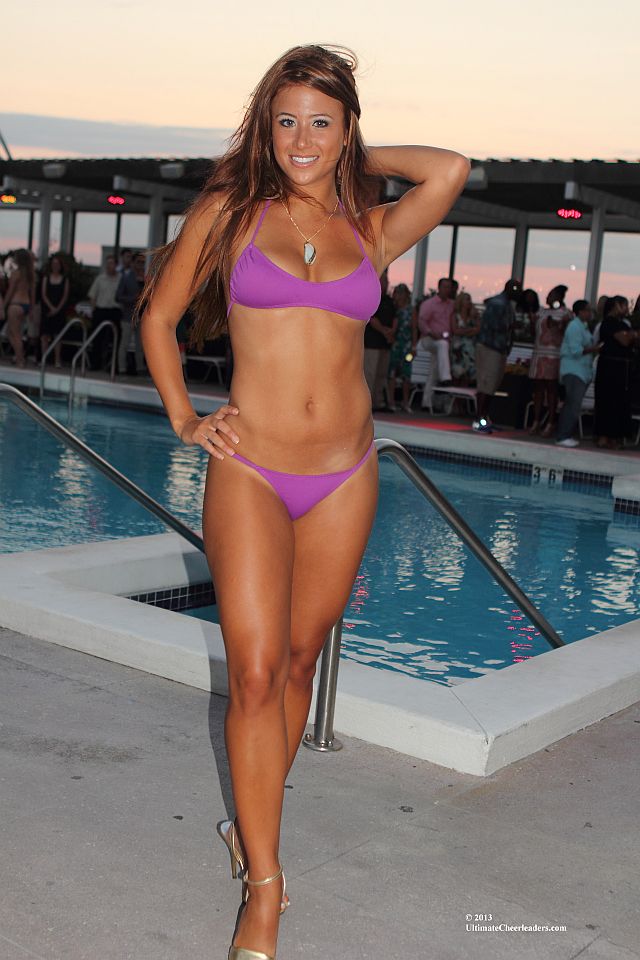 Marissa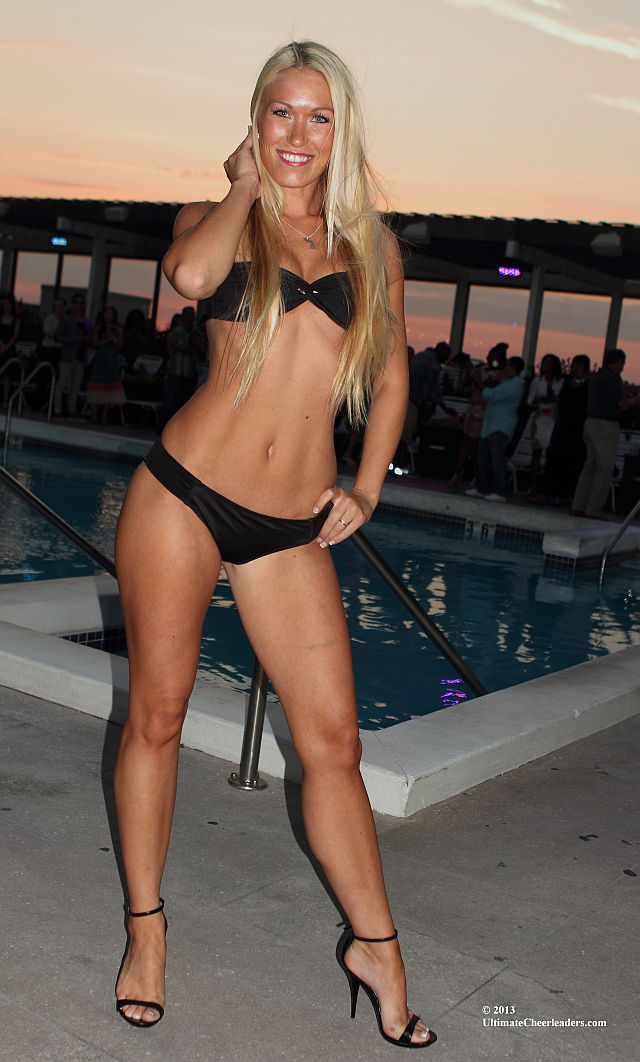 Cheryl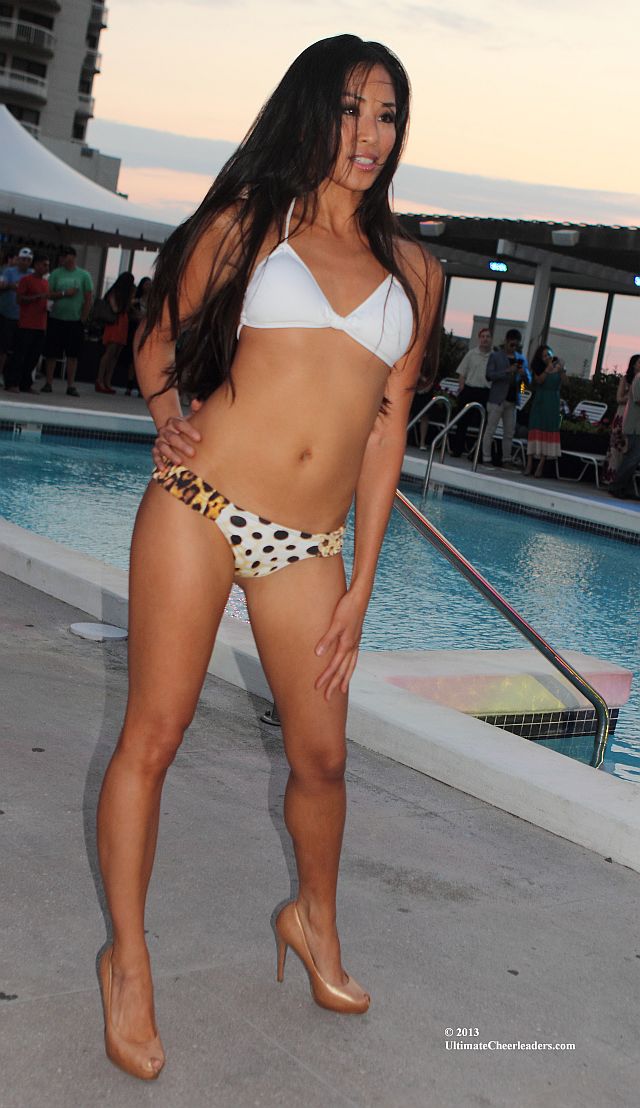 Alicia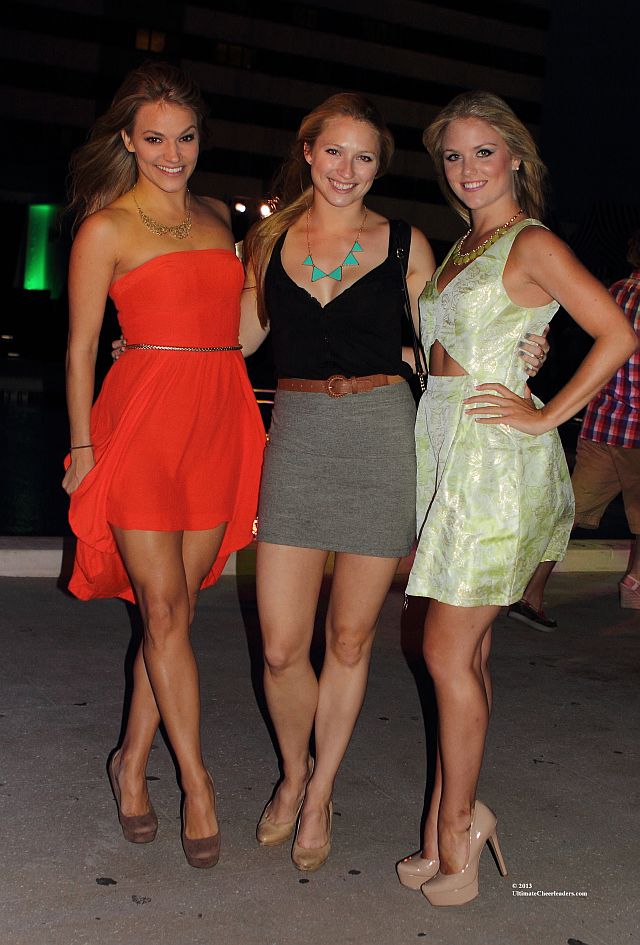 Former Cheerleaders were also in attendance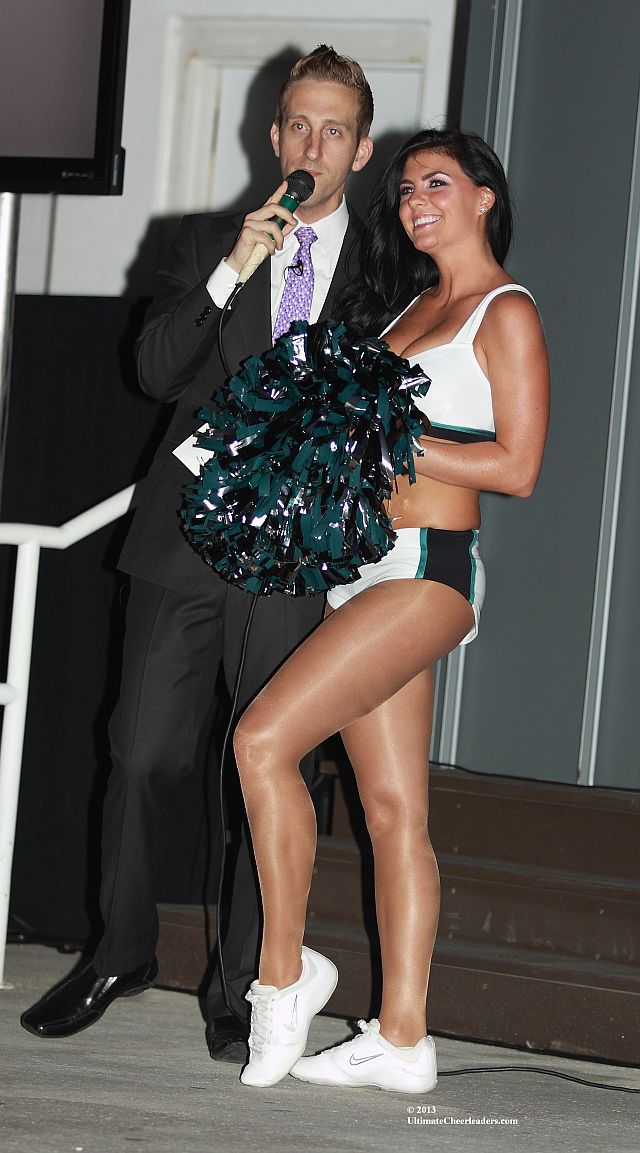 Master of Ceremonies Spike Eskin talks with Stephanie about the Eagles Cheerleaders Calendar App.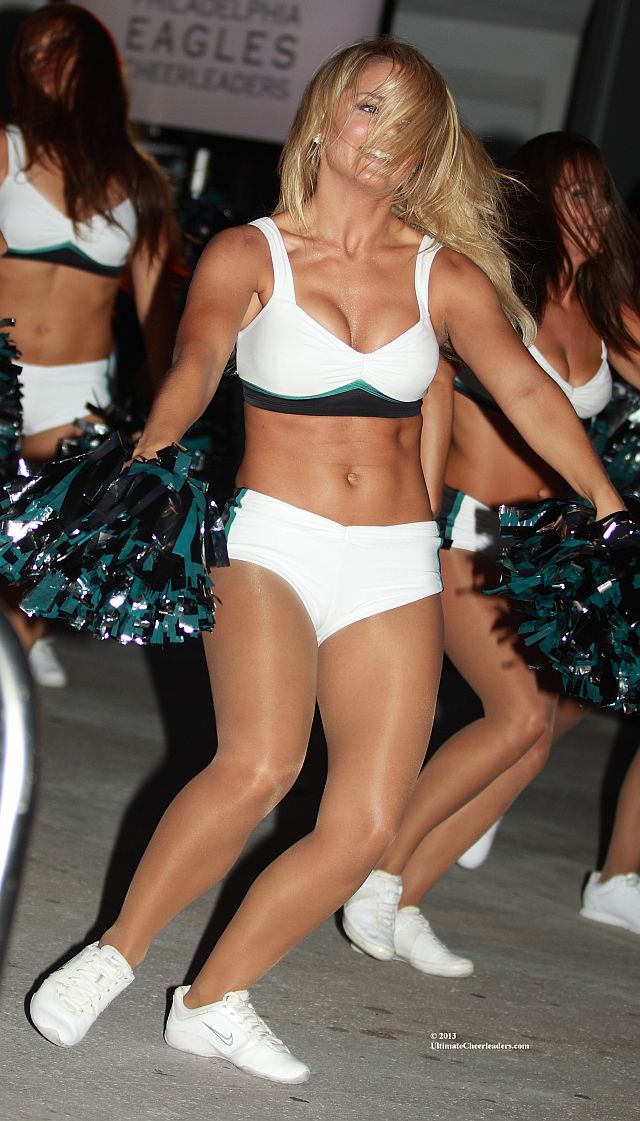 A poolside performance by the squad.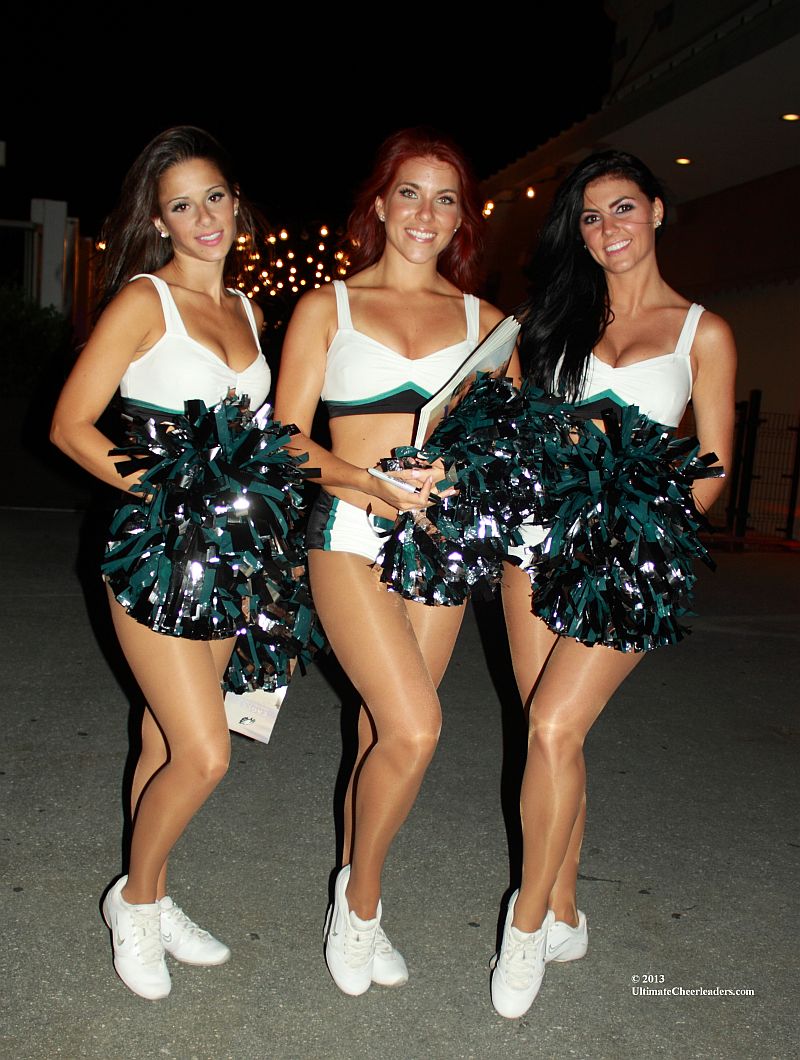 The evening concluded with a chance to get the Cheerleaders to autograph the calendar and pose for photos.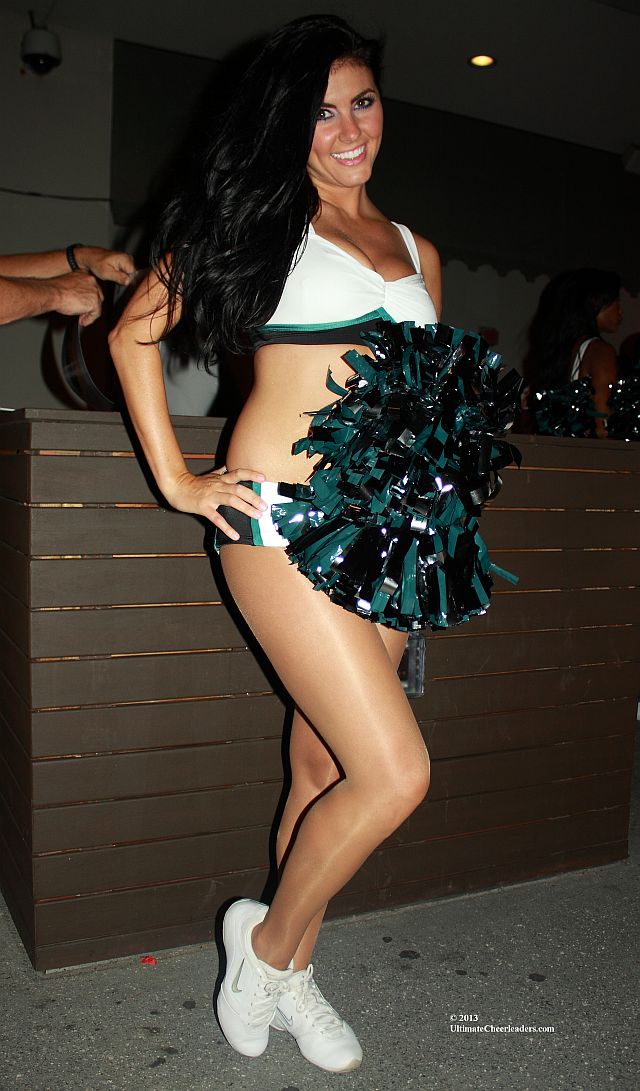 Stephanie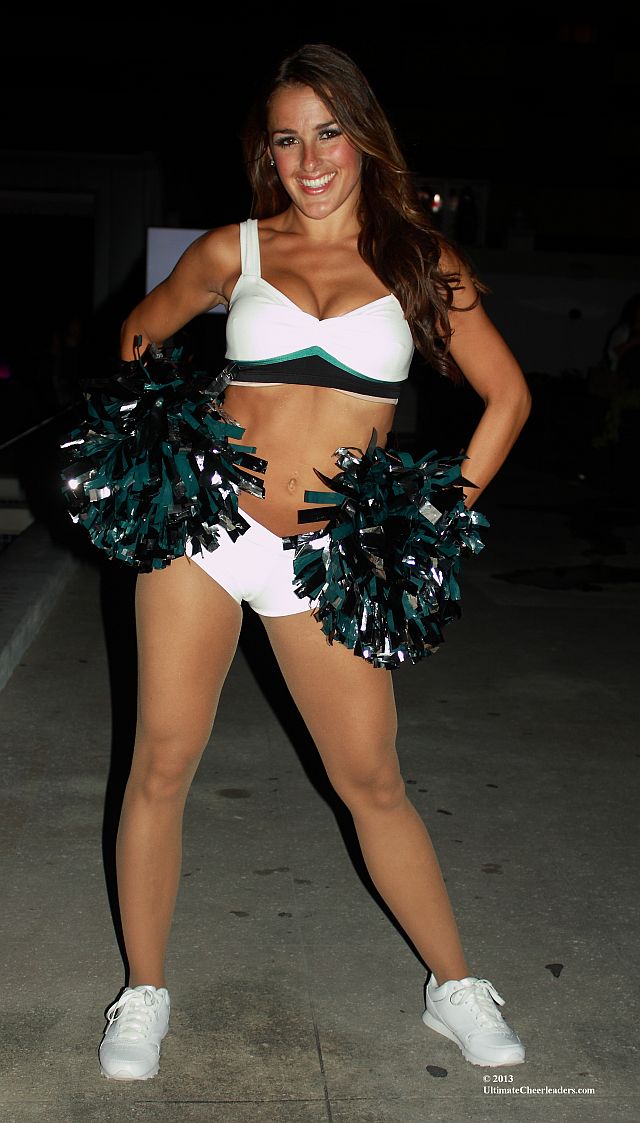 Deonna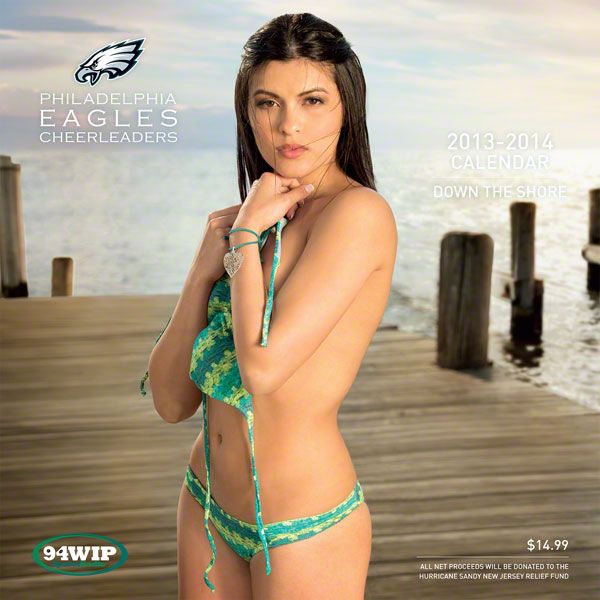 Buy the Calendar here.
Get the Calendar App here.
Video from the unveiling here.
[Eagles Cheerleaders Swimsuit Calendar Release Party Gallery]