The 33rd annual National Veterans Wheelchair Games are being held in Tampa Bay this week. Close to 700 veterans have arrived to compete in multiple sports at numerous Tampa venues over a 6 day period. Due to spinal cord injuries, neurological conditions, amputations, etc all participants use wheelchairs. It's amazing the high skill level these gals and guys compete at. You get a real good feeling just watching their drive and determination come out in sport competitions.
Tampa/St Pete's Pro Sport Teams are very big supporters of our military and are constantly honoring returning veterans at games. This also filters down to our Pro Cheerleaders with their many community initiatives at MacDill Air Force Base and the James A. Haley Veterans' Hospital.
Armed Couture Dance Troupe is compiled of former NFL Cheerleaders and professional dancers with a passion to support our US Military. Founded this year by Buccaneer alum Lauren Spiers, the girls performed and mingled with the Veterans for over 5 hours on Sunday. They were a very big hit—everyone loves NFL Cheerleaders. Check out my photo album and also the link to the Armed Couture web site which explains in great detail their ambitious mission statement and includes bios on each member. Very impressive group of talented caring women.
The 2013 Buccaneer Cheerleader Squad were also on site and I'll release that album under separate cover so check back with us.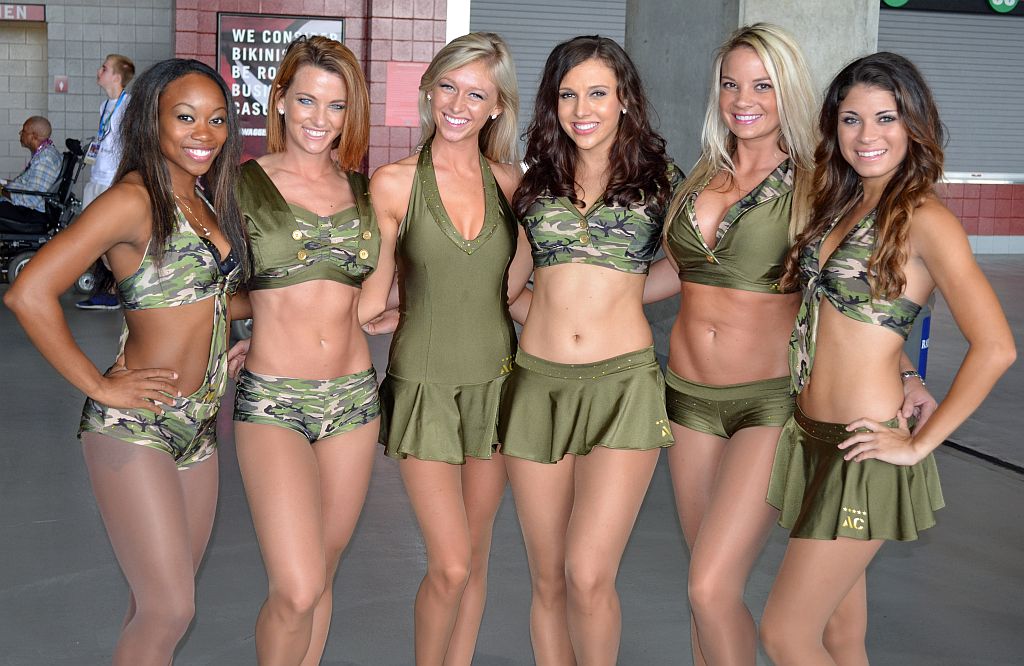 LaMeitra, Sydney, Jordan, Jessica, Lauren and Julianne.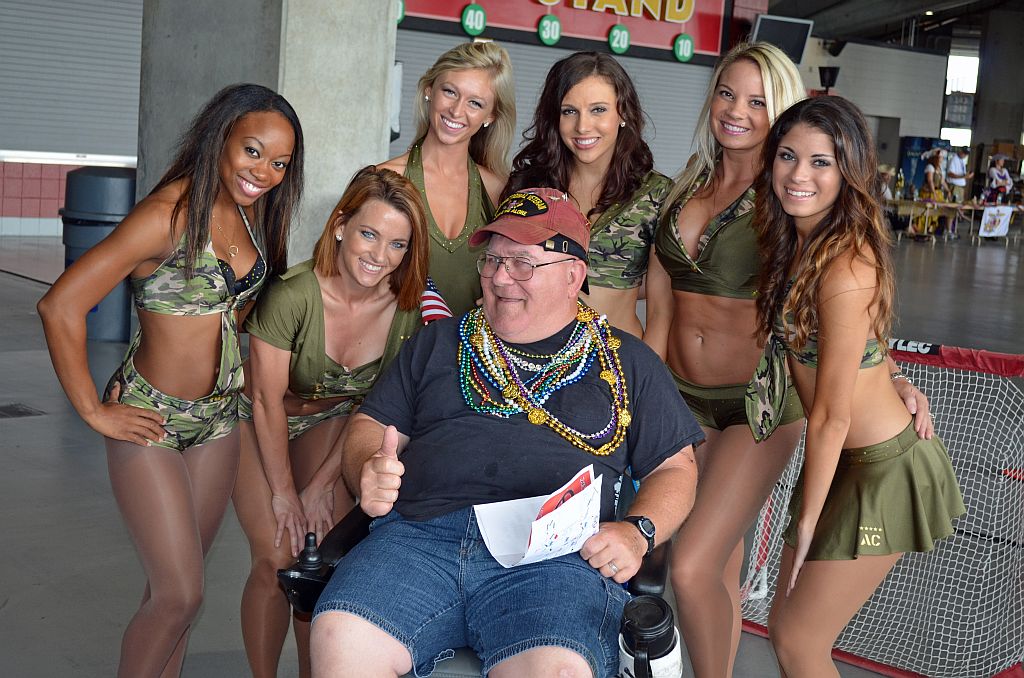 A happy veteran poses with the Troupe.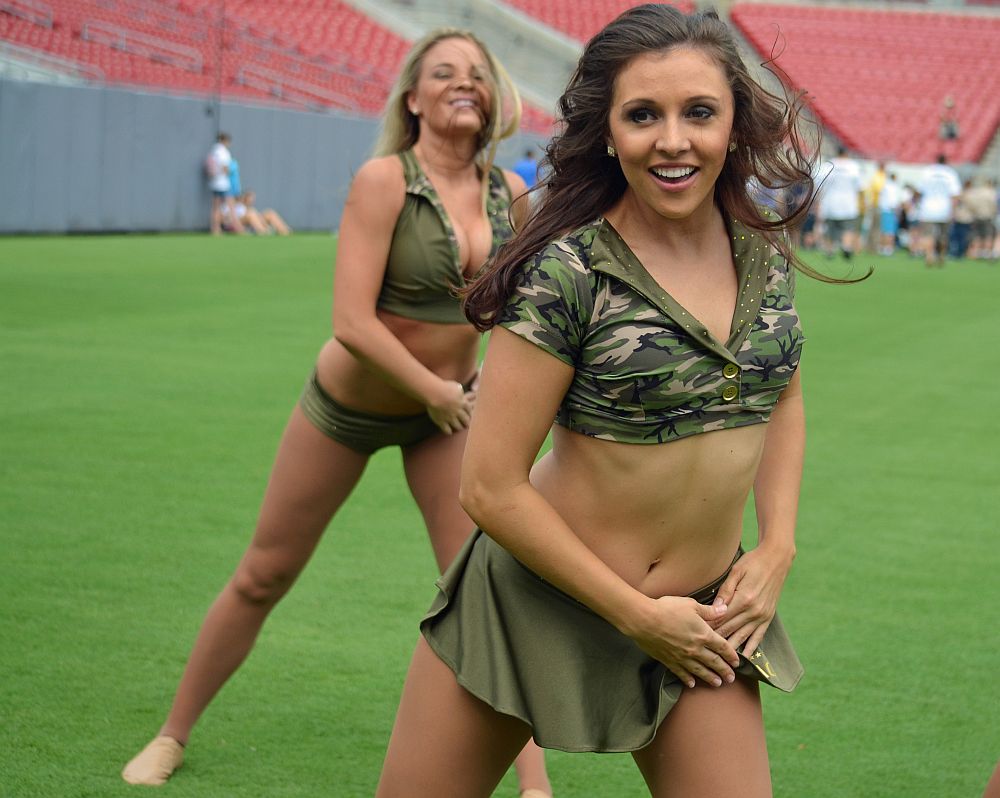 Jessica (JJ) is a two year alum of the TBBC. She presently utilizes her Master's Degree to teach HS Social Studies.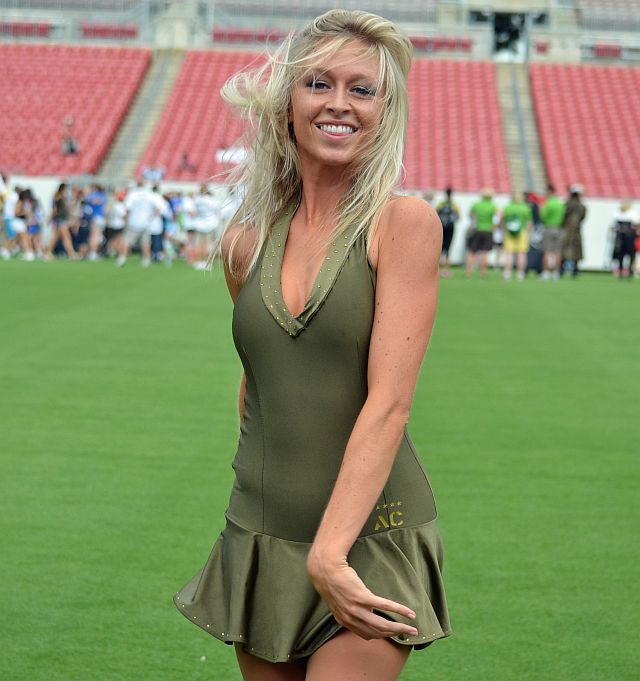 Jordan trained with the TBBC and joined Armed Couture to express her strong passion for supporting our military.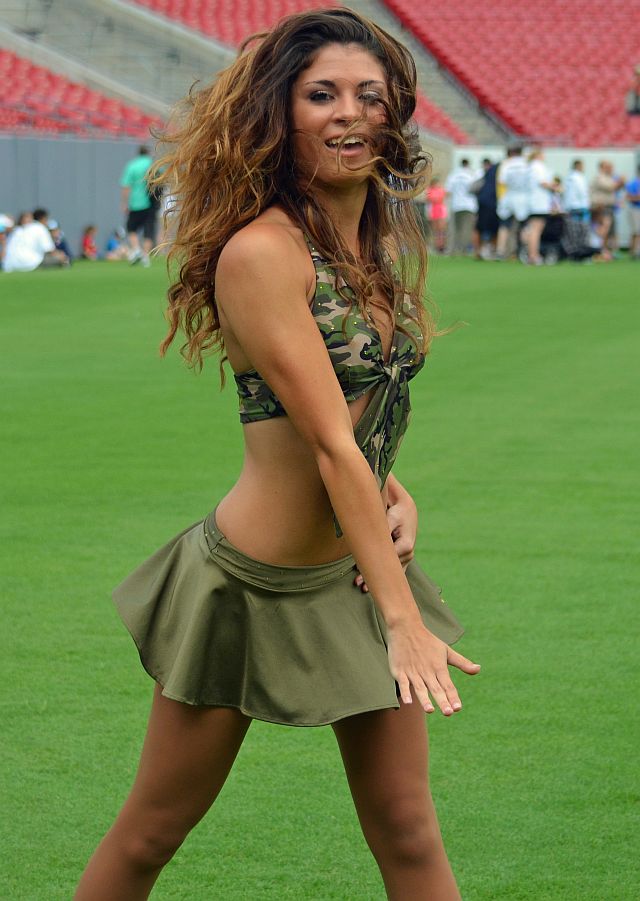 Julianne performed with the TBBC in 2012 and is pursuing her degree in Health Management at USF.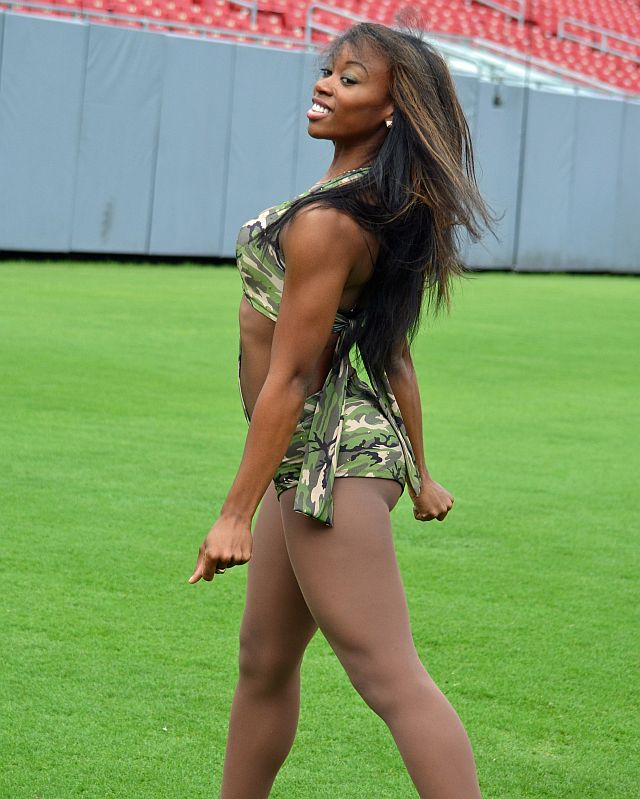 LaMeitra Dupree cheered on the TBBC in the 2011 season and presently performs at Busch Gardens.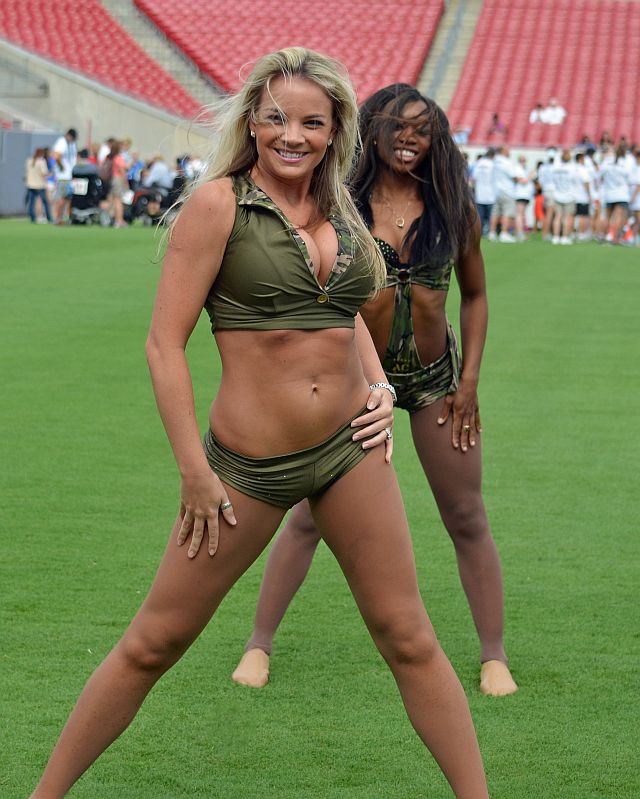 Lauren is a 5-year TBBC vet, 2-year captain and Pro Bowl pick in 2013.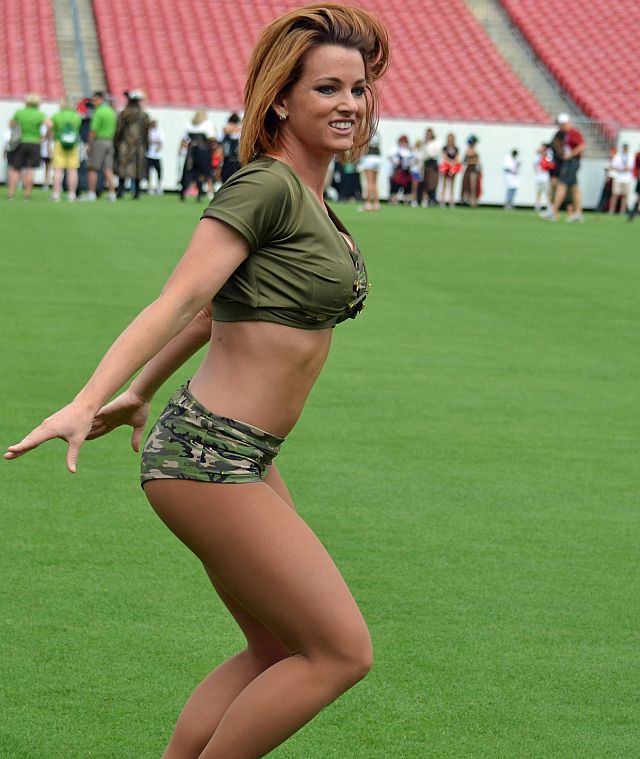 Sydney was a USF SunDoll, Storm Dancer, Bucs Cheer and now is the Troupe's Sponsorship Director. (Also highest jumper on team).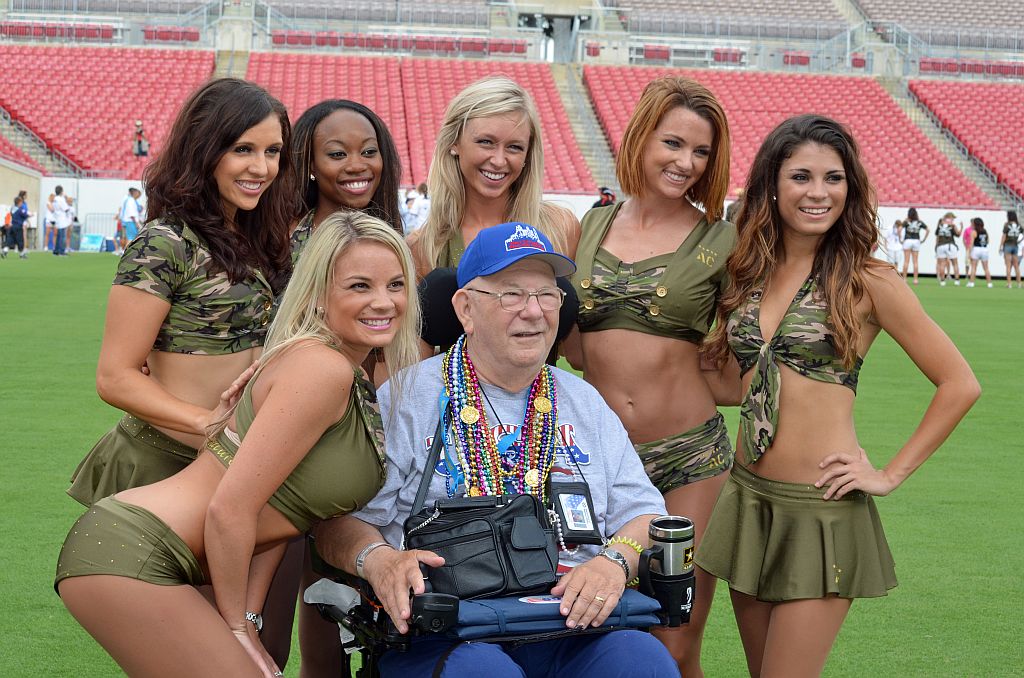 This Veteran's smile is the only recognition the Troupe needs.