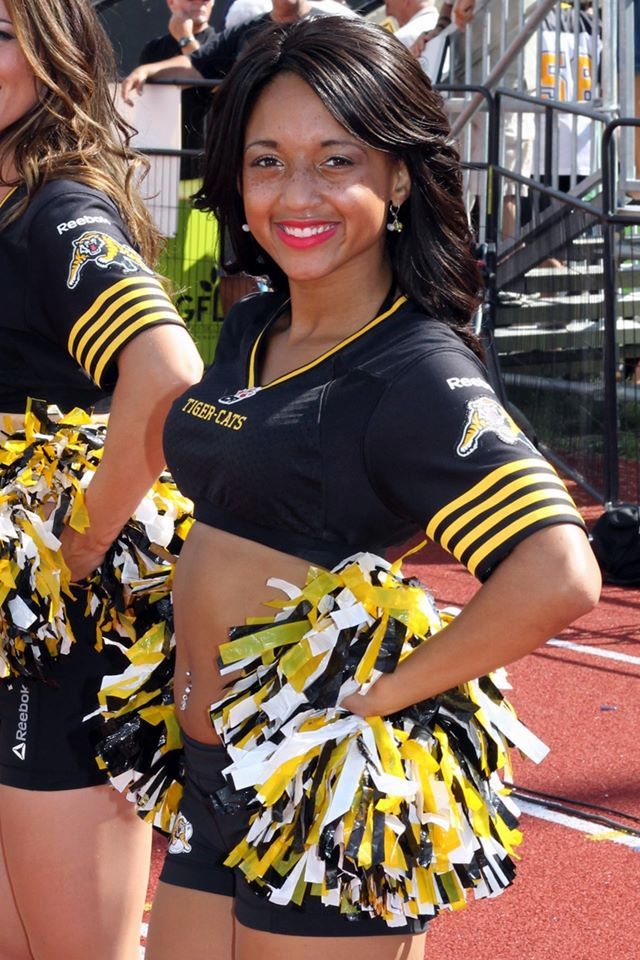 The CFL's Hamilton Tiger-Cats Cheerleader Tenisha regrets that she did not start dancing earlier, but when she was young, Tenisha concentrated on karate. By nine, Tenisha won gold and silver medals for Team Canada at the Junior Olympics in karate.
In her fourth year with the Ticats, Tenisha's hometown is Stoney Creek, Ontario, and Tenisha graduated from Brock University with a BA in Dramatic Arts and also went to George Brown College for Commercial Dance.
During the August 24th game against Winnipeg, Tenisha was also featured on the big screen dealing out Tiger-Cats Cheerleader playing cards for a game break contest. Appropriate, because having Tenisha on the sidelines is a big deal for Ticats fans!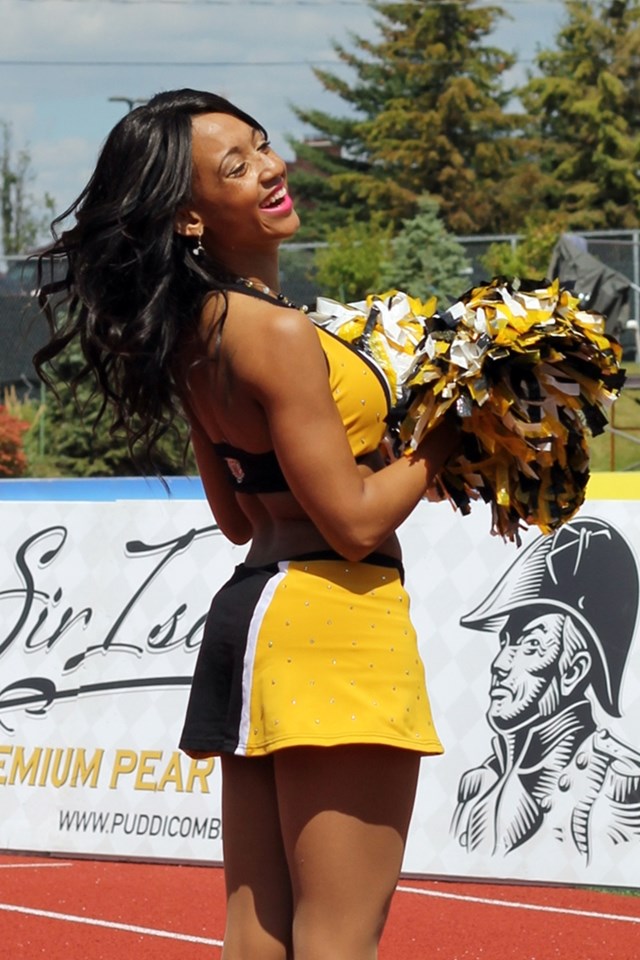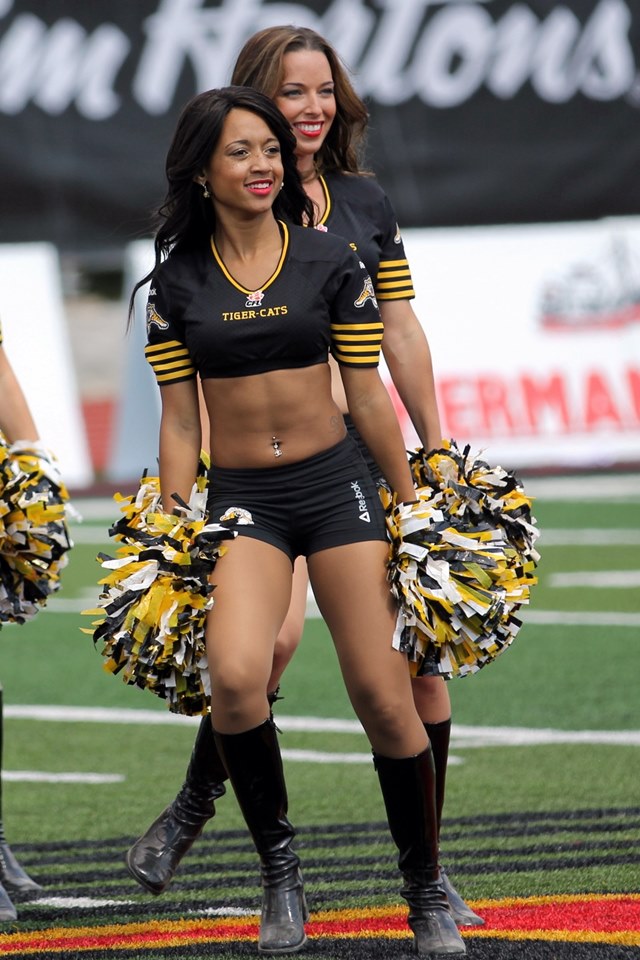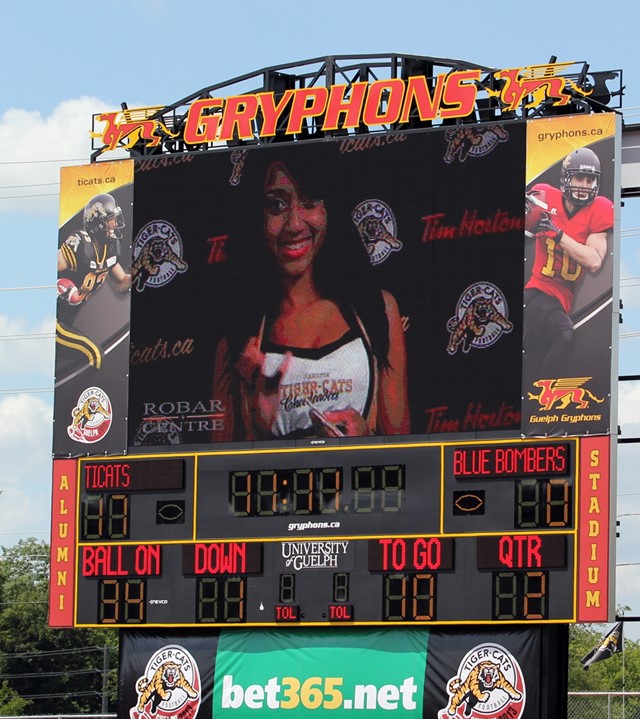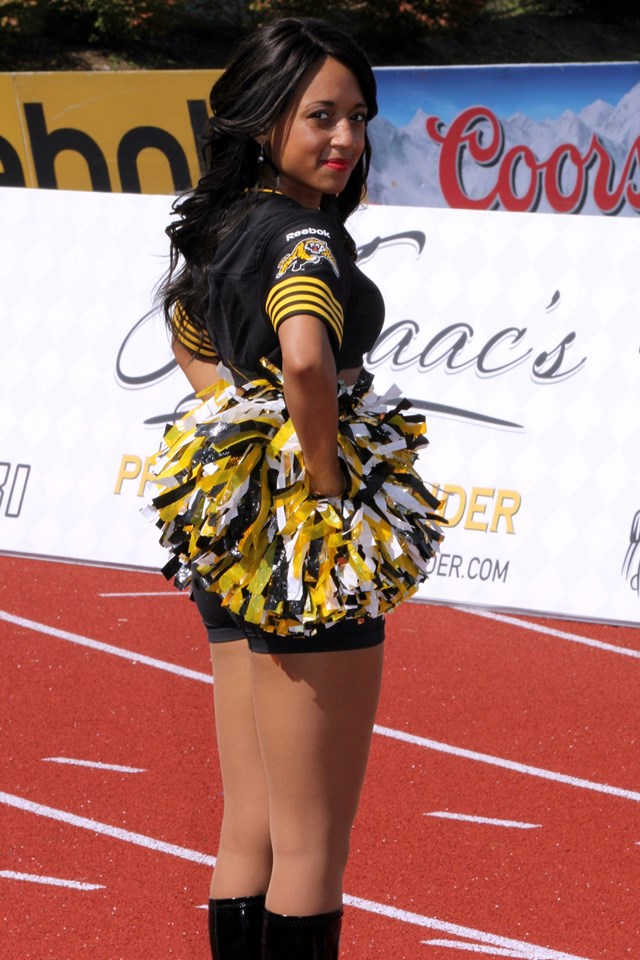 Click on the Continue link below to see more photos of Tenisha from the Hamilton-Winnipeg game, and there are more photos at this link.