She's been west to Vancouver, east to Halifax, been north on a two week portaging (that's carrying your canoe and your gear between lakes) trip to Temagami, and internationally, to Italy, Egypt, Turkey, Greece, a lot of the Caribbean, and throughout the US as well. But the upcoming Grey Cup in Regina, Saskatchewan will fill a travel gap for Tiger-Cats Cheerleader Kara. "I have never been to Saskatchewan or Alberta or Manitoba, any of the central provinces, so I am really excited to be able to do this year that with Ticats, because I have not travelled there," Kara explains. And it is not that Kara is counting her Ticat post-season chickens before they are hatched, and her assuming they will advance to Grey Cup. Yes, the Ticats have clinched a playoff spot, but ALL of the CFL cheer squads are invited to be part of Grey Cup, so Kara along with her squad-mates will get to travel to her new Canadian destination.
Ancaster, Ontario native Kara is in her second season with the Tiger-Cats Cheerleaders, and she shared with UltimateCheerleaders why she loves all things Ticats, and about her studies at McMaster University, including some experience and training that I really "Belieb" would make her a valuable counselor for a young kid that grew up down the highway in Stratford; a certain Justin Bieber.
Kara's own performance history is in dance, but as she explains about the Tiger-Cats Cheerleaders' backgrounds, "There is so much variation on our team. For me, it is dance, but there are power cheerleaders, gymnasts. It's great."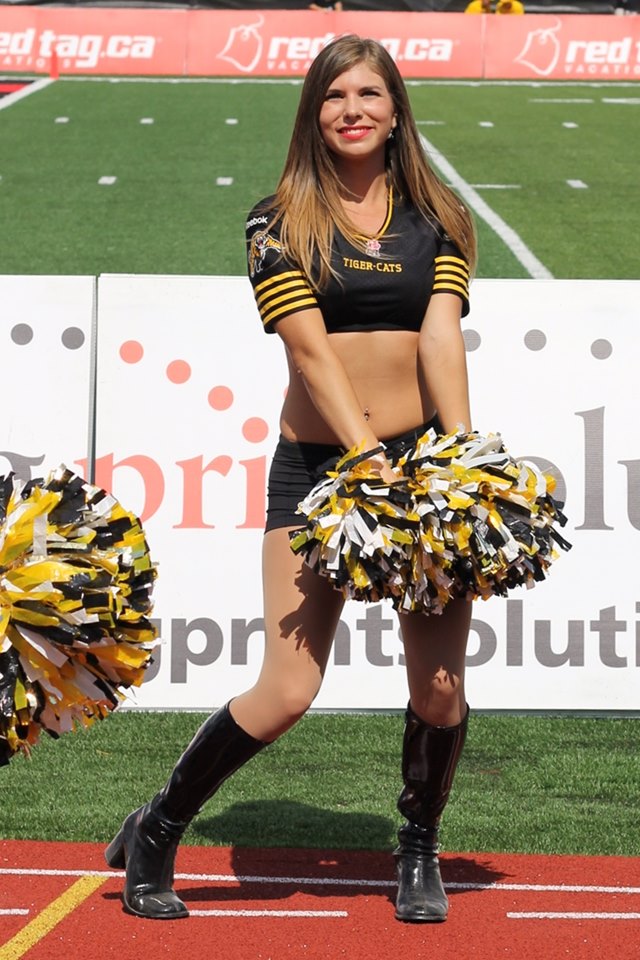 "I actually started dance much later than most," Kara explains. "Most of the girls started very young. I did a little bit of gymnastics when I was younger, when I lived in Burlington. I started dance around grade six. I went all the way to grade twelve, and when I went to McMaster, I was in the Mac Dance Club for two years, and then after that, I joined Ticats."
Kara's connection to the Ticats was through her dance instruction. "Actually, one of the captains of the team, Andrea, was one of my dance teachers," Kara recalls. "She sent me a message saying I should tryout. I love it, it is so much fun."
Especially that first game as a Ticats Cheerleader, which was quite memorable. "Yes, it was really crazy," Kara remembers. "I've never done anything like that before. So to walk on the field, and to see the stands filled, it was a really big rush. A lot of fun, for sure! There is nothing like the first game; it's amazing."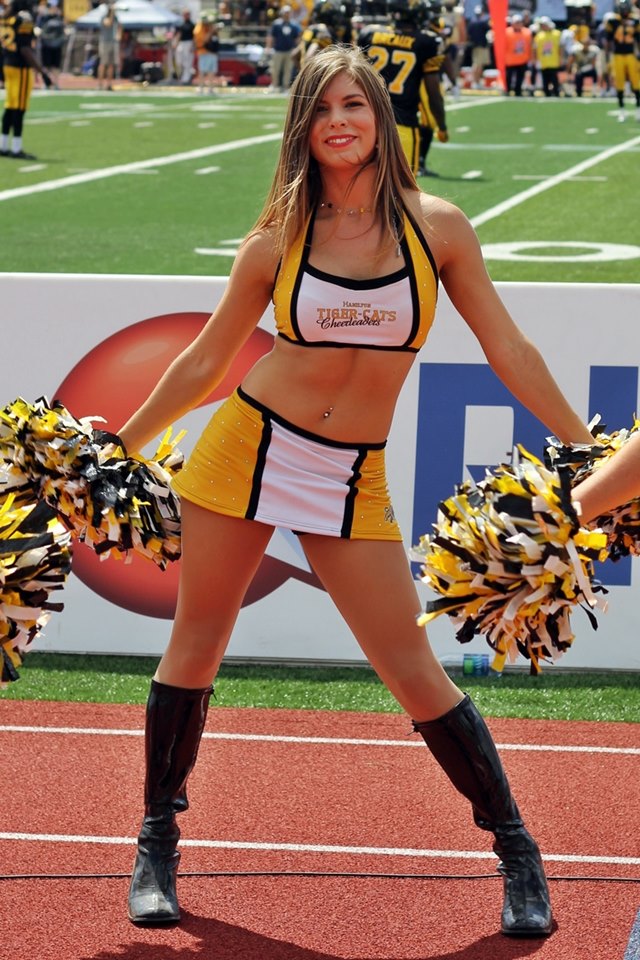 Kara returned for another season with the Tiger-Cats Cheerleaders because it has been multi-dimensionally fulfilling. "Honestly, first of all, just being with a team of girls that is so great," Kara shares. "It's a lot of fun to be able to do so many fun things with our team. Like this year, we travel to Moncton for Touchdown Atlantic (the annual CFL games played in the Maritime Provinces). To get to travel around and have the bond that we do, it's great."
"And also to be on the field and dance for a great group of fans," Kara continues. "Our team has some really dedicated fans. It's a lot of fun to go out and interact with them, especially with the Junior Ticats Cheerleaders. They are young girls and they really look up to us, so we love doing things with them. There are so many different dynamics of the team, that I just love when it comes to the Ticats."
Being a bit north of NFL cities, the CFL schedule starts earlier but can get quite wintery by the end for the players, fans, and cheerleaders in Ontario. But the summer is no sweat for Kara. "My favorite season is summer, I love the heat." Kara says. "A lot of people don't like humidity, but I love it. If I could, I would move to California or northern part of Australia in a second, but I do love Canada."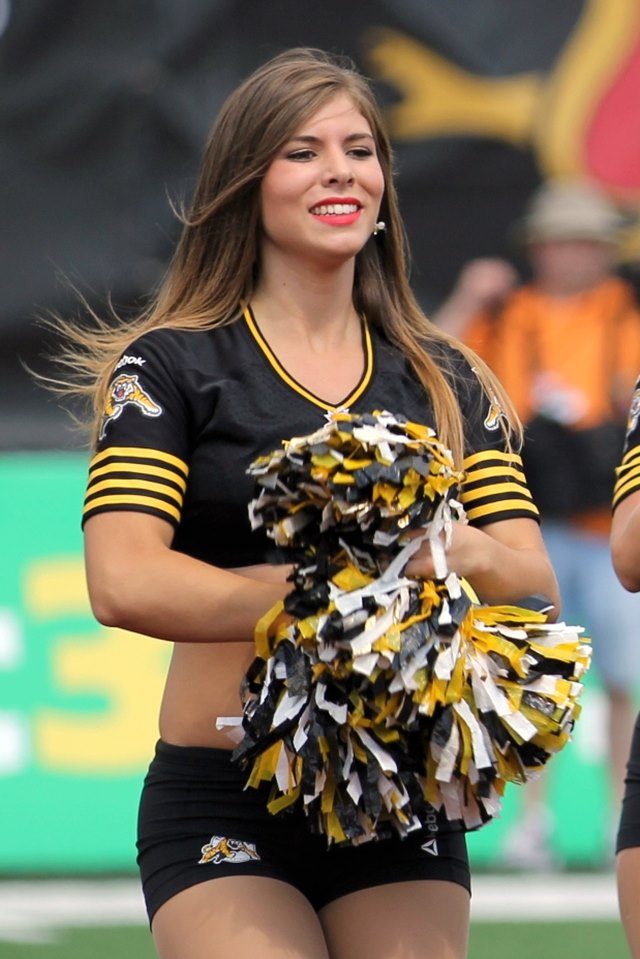 But Kara and the Ticats Cheerleaders do see a spectrum on weather over the course of a season. "We've been in everything," Kara shares. "Last year we had some rain games, but this year, our home opener, it was TORRENTIAL downpour; I've never been in rain like that before. We've had some light rain games, but that one was insane. It was like a movie. SO much water!"
This season, as Hamilton builds a new stadium for the Ticats, their home games are in Guelph. During the latter part of her rookie year in Hamilton, Kara saw the effect of colder temps on those rain games. "By the end of the season, our very last game was the end of October, it was freezing outside, with freezing rain," Kara recalls. "It was hard because it was the very last game at our old stadium, Ivor Wynne. It was an interesting game; that is for sure."
"Not as cold as something like in Saskatchewan, so when we go to Regina this year for Grey Cup, it is going to be really, really cold. "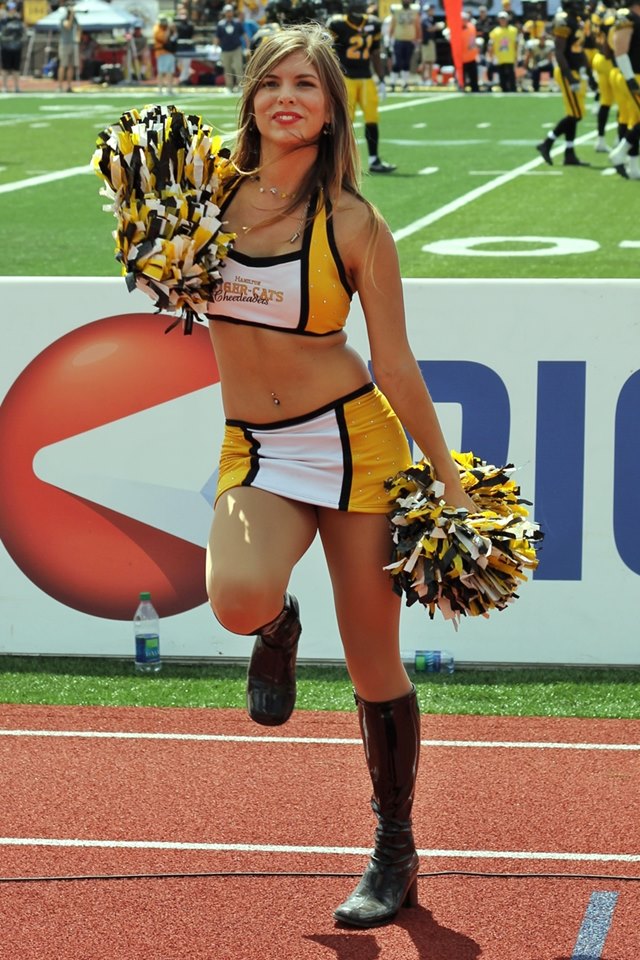 Kara's time with the Tiger-Cats is only one aspect of her life. The central focus is that Kara is a Psychology major at McMaster, in her last year. "I am really interested in going to law school, but there are other options I am looking at," Kara explains. "I am also interested in health and wellness, so this year I am a Student Success Leader, with the Health and Wellness Department at Mac." The Student Success Leader program is a leadership development initiative designed to help McMaster students learn and polish leadership skills while enhancing confidence and the ability to lead and work with others
Kara says, "I will be working in food and nutrition, fitness; a lot of different areas. So it is a great way for someone to volunteer and be a Student Success Leader to see all of the different areas in health and wellness, and see if there is anything that really grabs my attention, whether it is still psychology, because I will be working with psychologists, or doing something else. "
Kara remembers her own first days of college as extremely memorable and with considerable fondness. "University was very memorable because it was such a change from high school," Kara remembers. "It is the first time that you are on your own, and you have to really take control of everything on your own, and be that 'grown up.' Especially first year is such a change, just adapting to it. That was a great first year for me; I loved first-year University. You're meeting all new people, and all that the type of thing. "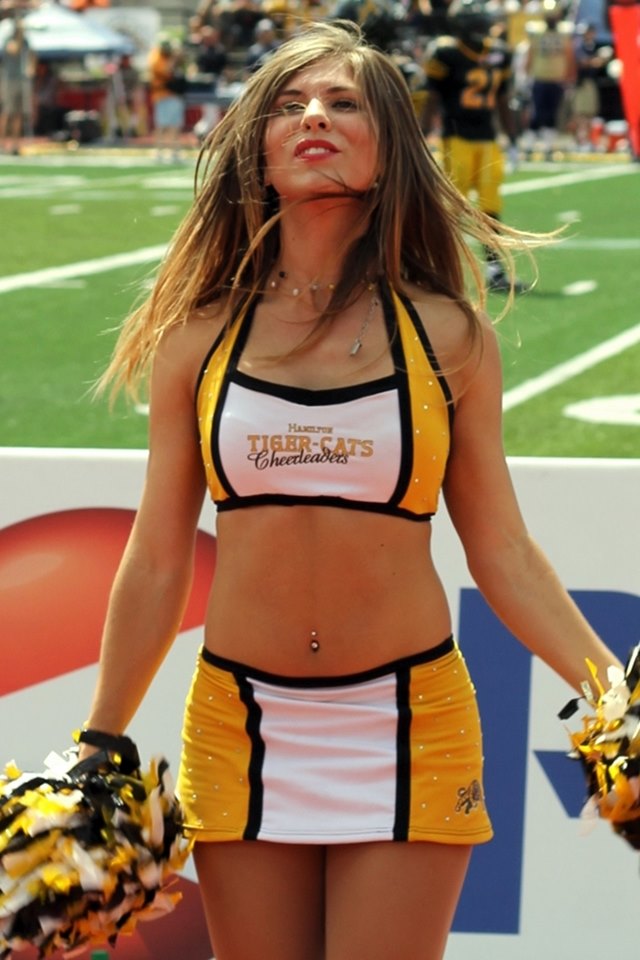 So that is why I had to ask Kara, who has successfully transitioned from high schooler to Student Success Leader, about that nineteen year old entertainer from a wee bit west of Hamilton: Stratford, Ontario's own Justin Bieber. Seems like Justin could use a Success Leaser to guide him through the tumultuous pathways of fame. Is he bigger in the states than his native Ontario? "I think it is pretty equal," Kara says. "We are proud to have someone as big as him as a musician representing Canada, because not many Canadians make it that big on that type of stage."
So based on Kara's experience and training, I had to ask about what she thinks the young star is going through in his life's transition. "It is all about development," Kara answers, "and I find, that at his age, in psychology, we learn all about the frontal cortex and frontal lobe. It is where the maturity comes from, and it doesn't actually fully develop until late in your 20's, and that is what helps you deal with reasoning and decision making. It's all about experimentation and when your Justin Bieber, and you've have this much money, and you've had this much fame, it's just something that's going to happen. There are some people who can stay grounded, but it is very hard to do. You are surrounded by all that, and it is just kind of what you would expect."
"I think this is kind of a phase for him, and that ten years from now, it's going to be completely different." Kara continues. "He is going to look back, and this is going to be his rebel phase, if you want to call it that. But definitely the maturity level is not quite there yet, but it will be."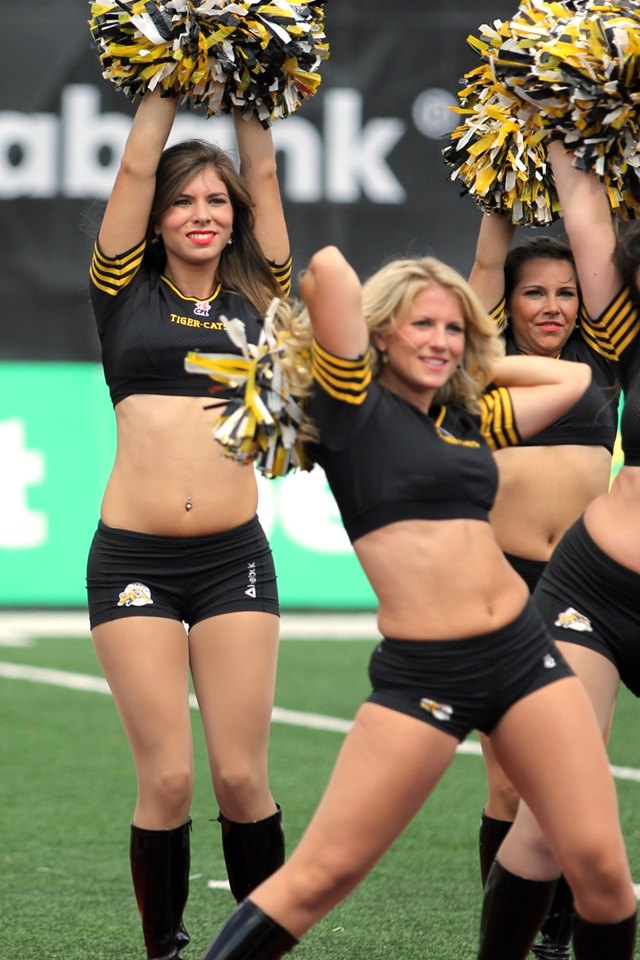 Well, I think Justin could use some advice from Kara, who blends maturity and a fun spirit as she enjoys entertaining CFL fans. Last year, Justin was the halftime for the Grey Cup in Toronto, as Kara also was part of the events as a Ticats Cheerleader. "It was a lot of fun, having it at the Rogers Center, the 100th Grey Cup. It was great, because the Argonauts won, so that was amazing, because it was right in Toronto."
So this season's Grey Cup trip to Regina will finally take Kara to Saskatchewan. Kara has been to a lot of wonderful places in the world, and she has her own wish list for more. "One of my favorite places was actually Egypt because the cultures are so different, and I love immersing myself in those different cultures," Kara says. "It was really interesting to see, the Sphinx, and the Pyramids of Giza; it was really, really cool."
Kara's future travel wish list? "I would love to go to Thailand, or the Polynesian Islands, or Australia. I am really big into scuba diving; my dream is to go there. I love the underwater world; I love sharks, I would love to do that."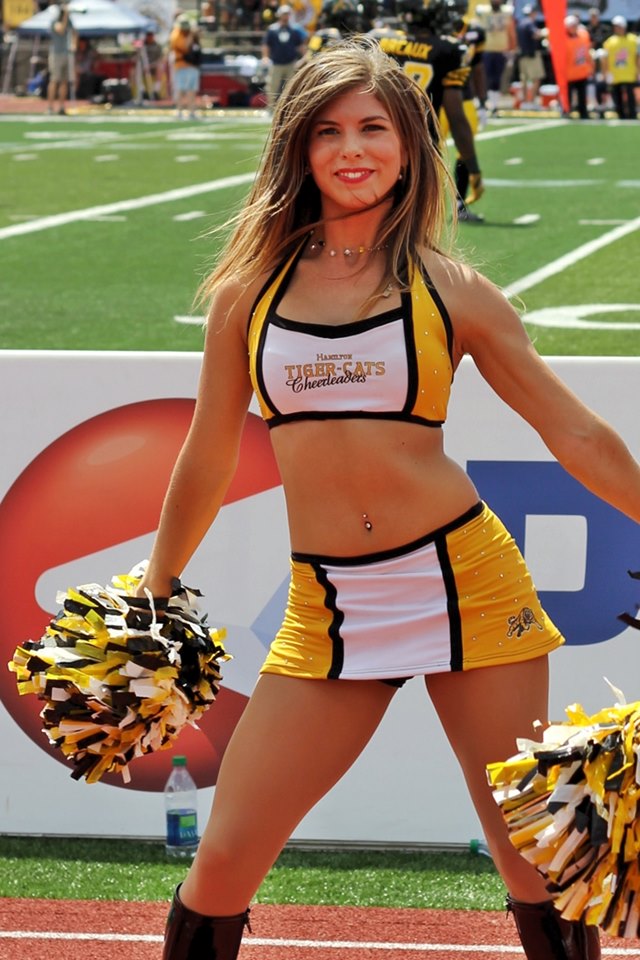 No doubt, Kara has seen a lot of the world, above and below the water's surface, and is fully prepared to take on the world as she finishes undergrad. Whether or not she is a Success Leader at school or leading Ticat fans cheers on the sidelines, leadership seems like a way of life for Kara as she starts her life's journey.
We so appreciate Kara spending time prior to the August Ticats-Winnipeg game in Guelph, and of course thank Tiger-Cats Cheerleader Director Lesley, Assistant Coach Lauren, plus Maurice Grant and Mike Hardill of the Tiger-Cats for all of their help. More photos of Kara from that game are at this link