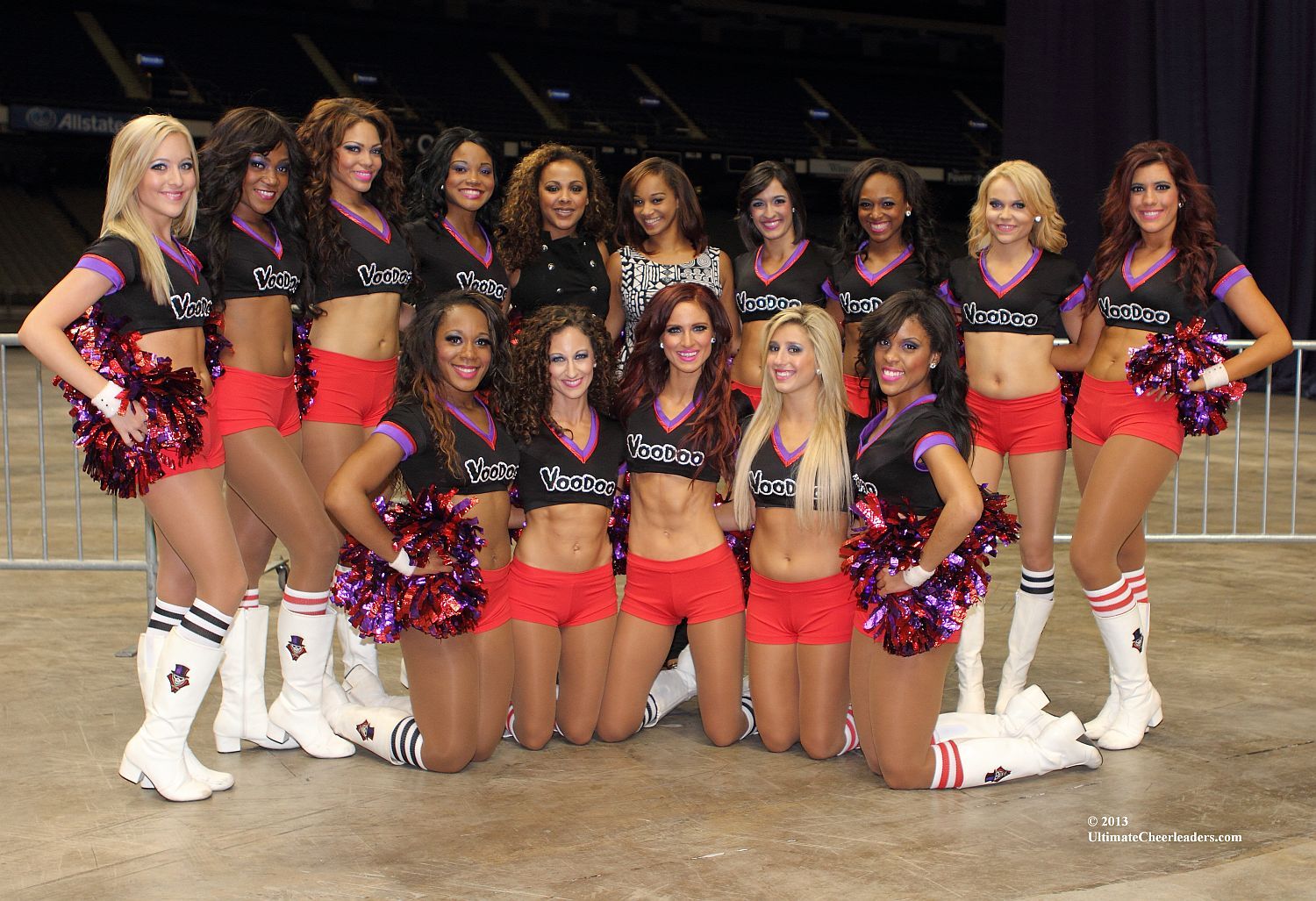 The New Orleans VooDoo Dolls will hold auditions for the 2014 VooDoo Doll Dance Team on Saturday, January 4 at The CDA Dance Center, Suite 702, in The Esplanade Mall. Registration will begin at 11 a.m.
Prior to the auditions, the VooDoo Dolls will hold two optional clinics to prepare hopefuls for prelims. Clinics will be held on December 17th and 19th from 7- 9p.m. at The CDA Dance Center, Suite 702, in The Esplanade Mall.
"I'm very excited and eager for the upcoming 2014 season to start," said VooDoo Doll Director Jasmine Martijn. "I can't wait to see the New Orleans area and surrounding cities' best dancers come out and showcase their talents."
Candidates must be at least 18 years of age by January 4, 2014 with a valid government ID, recent 5×7 (or larger) photo, dance/talent resume and completed audition packet.
All performers must wear a two- piece audition outfit (no dance pants), flesh colored tights and dance/cheer shoes. All participants will be evaluated on dance technique and their ability to perform a dance routine taught that day.
Fees: $40 for both Clinics and Auditions. $30 for Auditions ONLY.
For more information, download the flyer HERE or contact jasmine@aflvoodoo.com.