Another Sunday, another NFL game. This week, the AFC North leading Cincinnati Bengals came to town to test their mettle against the resurgent San Diego Chargers. In a game that had meaning for both teams, the Chargers stumbled and bumbled their way to a loss against the methodical Bengals.
Philip Rivers, coming off a huge performance against the Kansas City Chiefs, couldn't continue the hot streak and failed to consistently move the Chargers into scoring position against a resilient Bengals defense. Three turnovers proved costly as the Chargers stumbled their way through the game.
Andy Dalton and the solid, but unspectacular Bengals offense sustained three scoring drives to score 17 points and that would be all the Tigers needed to dispatch the Chargers as the Boys in Blue could only muster 10 points.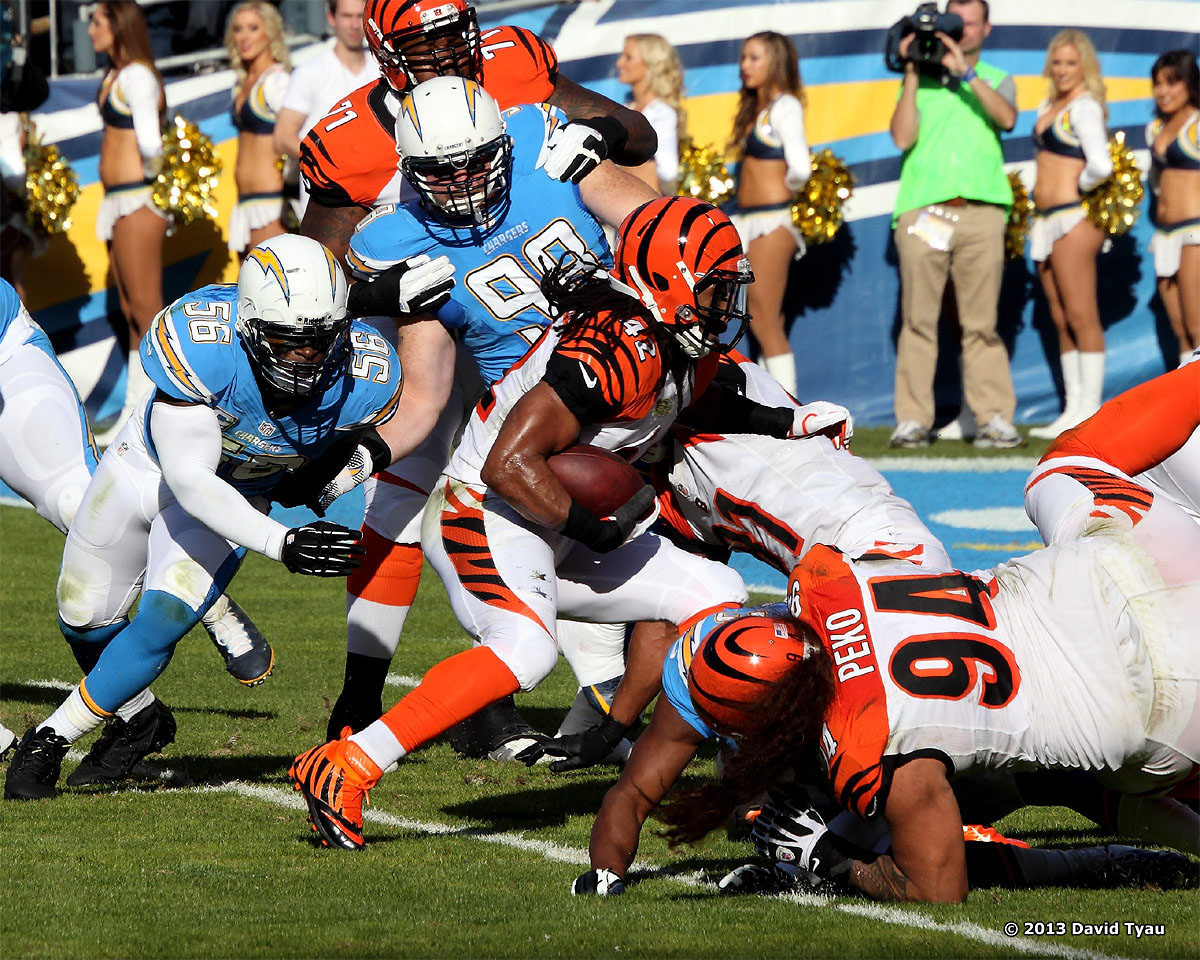 Final Score:  Bengals – 17,  Chargers – 10.
Well that was a disappointing way to end the day.  But there was at least one silver lining…the hottest dance team in the NFL, your Charger Girls!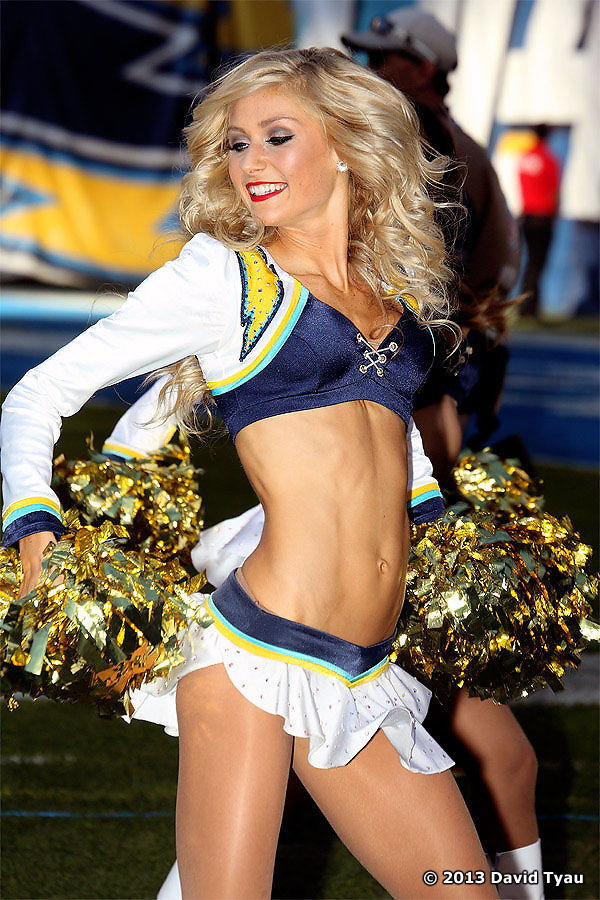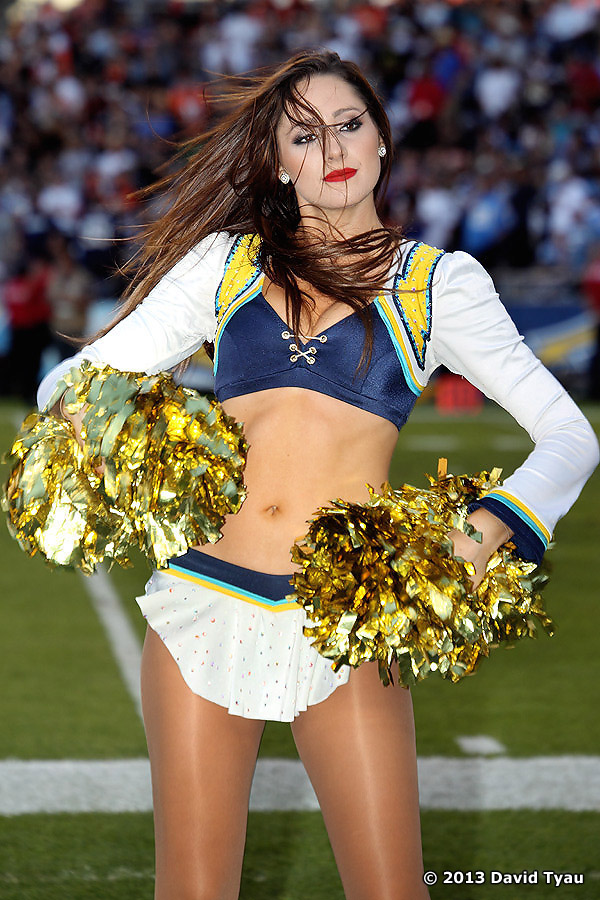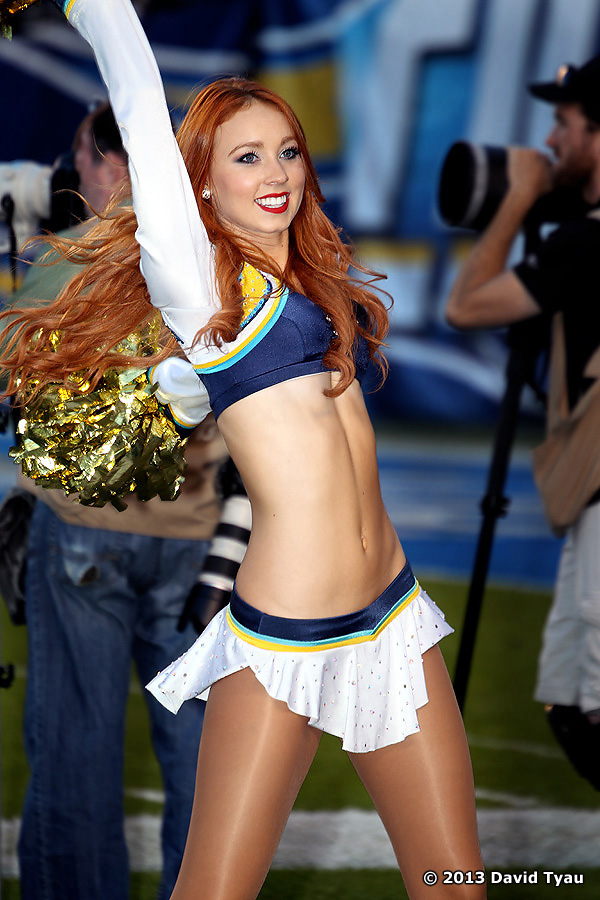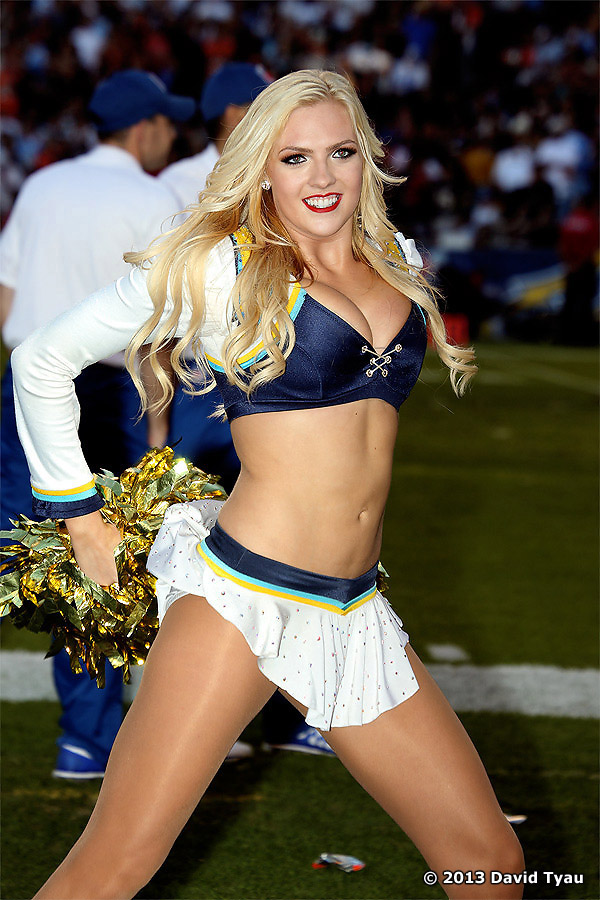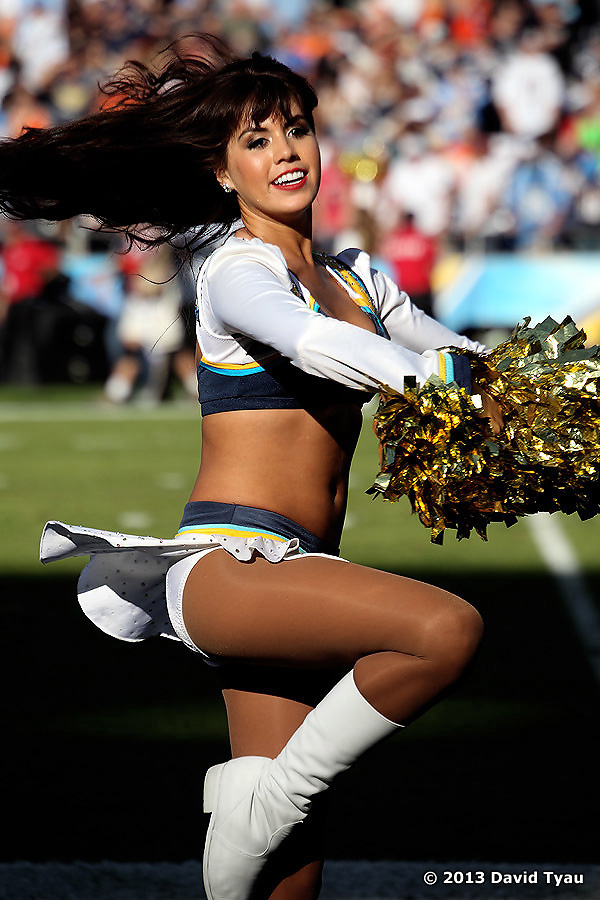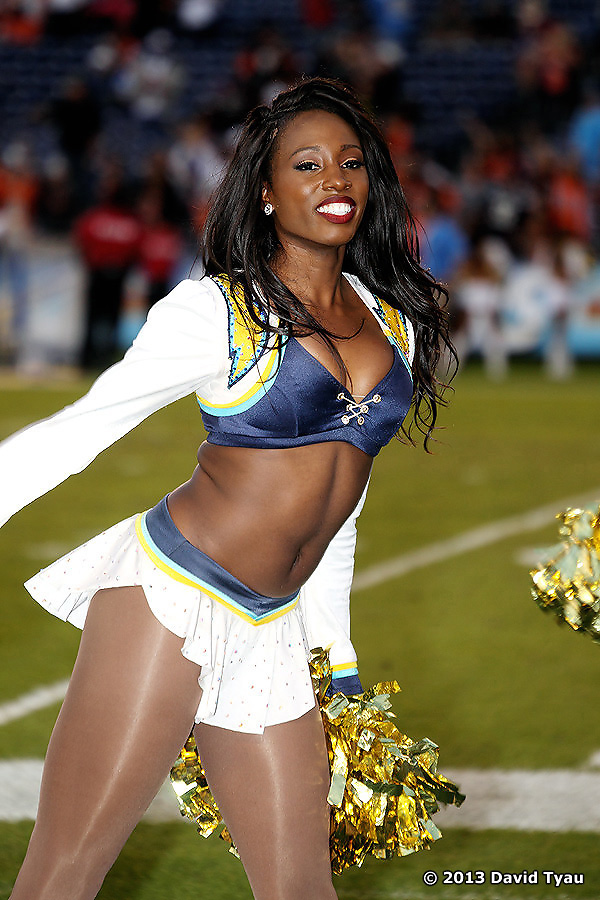 As is custom around here, we begin this week's coverage with the Line Captains:  Katelyn, Natalie, Ariel, and Kara.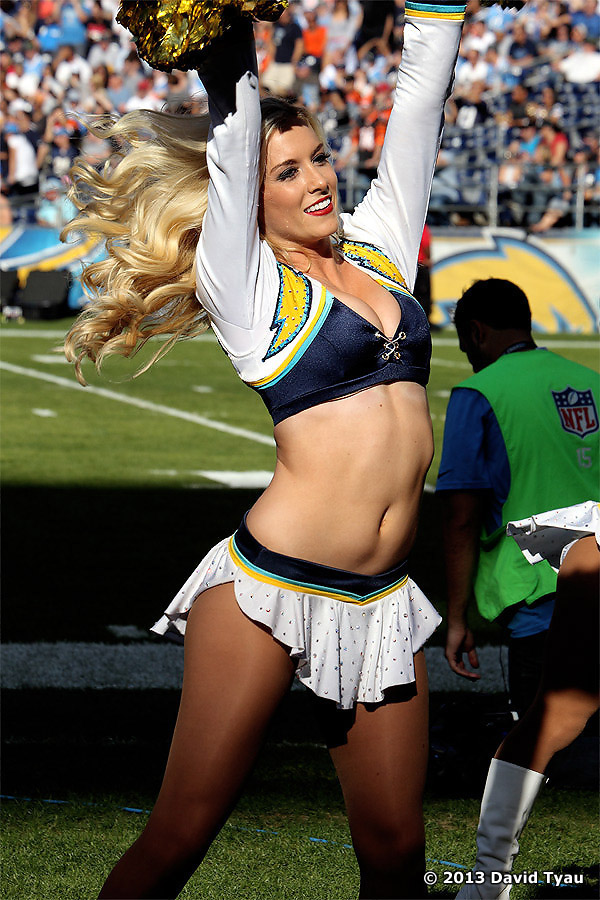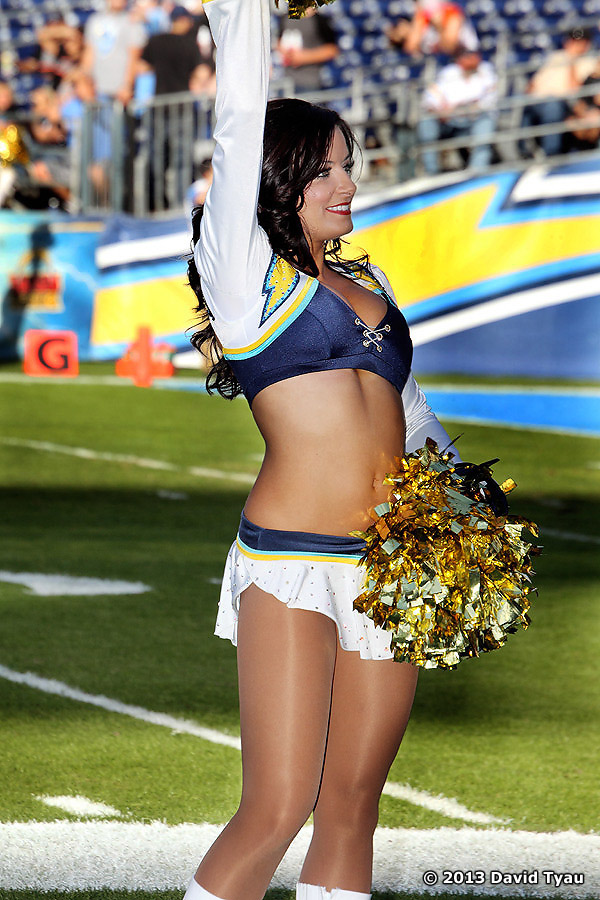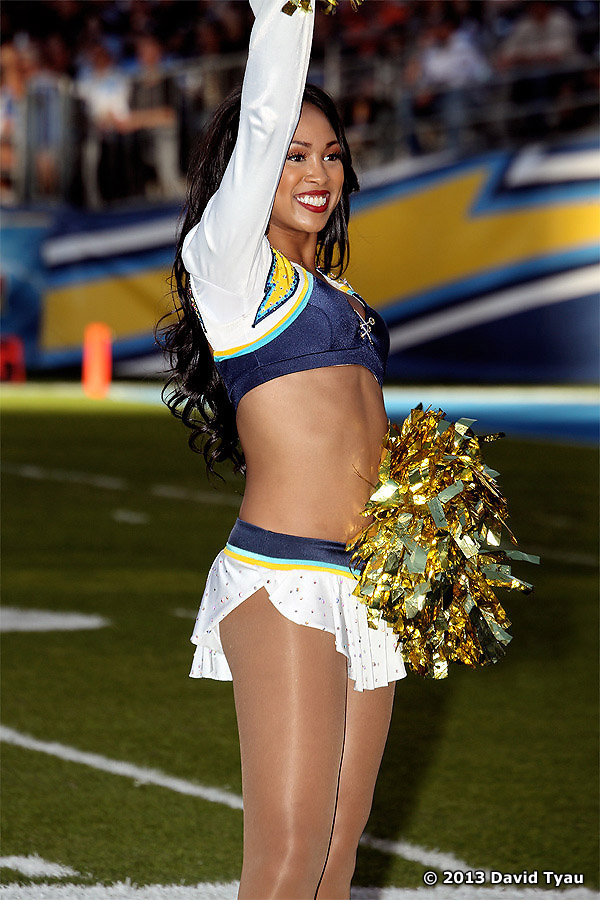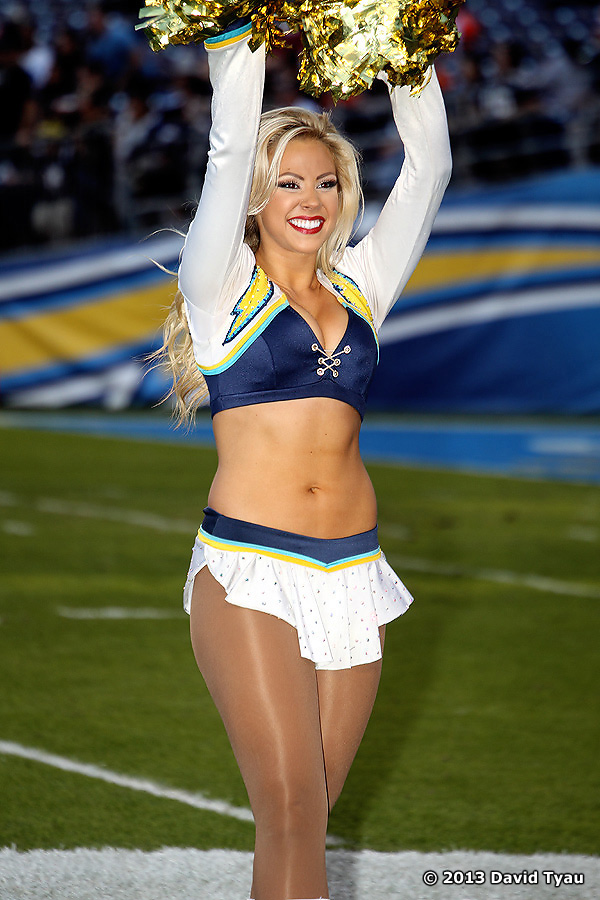 This year, I will be able to attend only 9 of the 10 home games this season, so this week we will have two Charger Girls of the Day.  Our first honoree is a 2nd year veteran who hails from Las Vegas, Nevada…introducing Katie.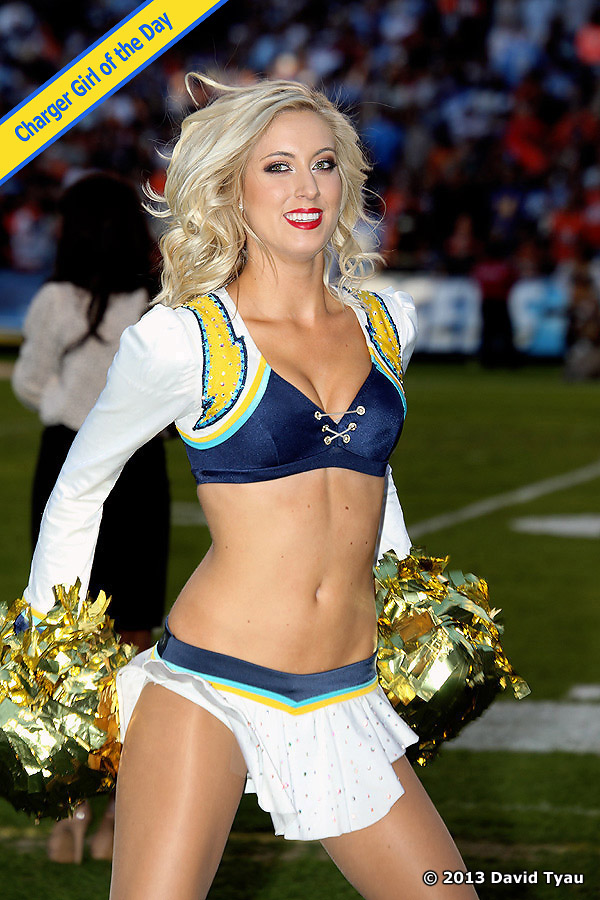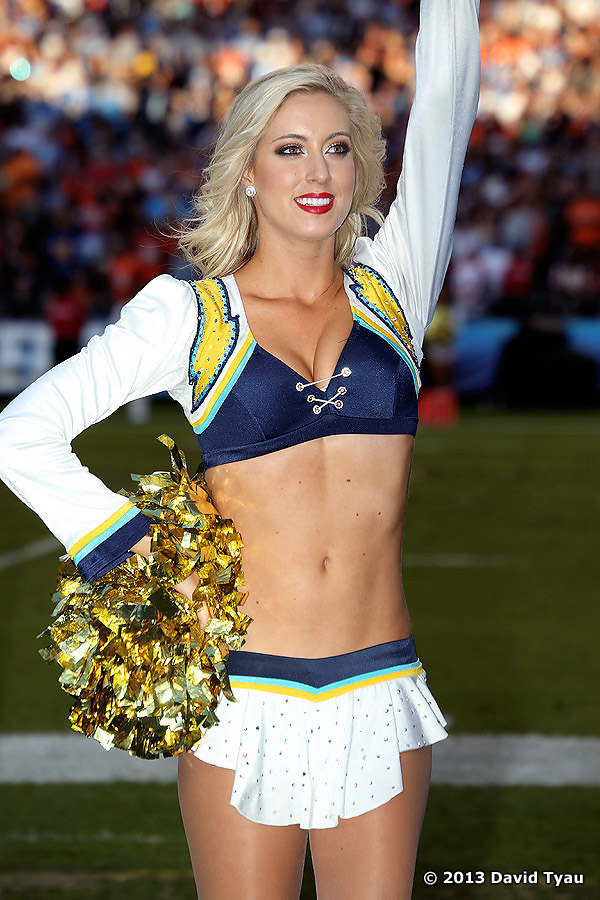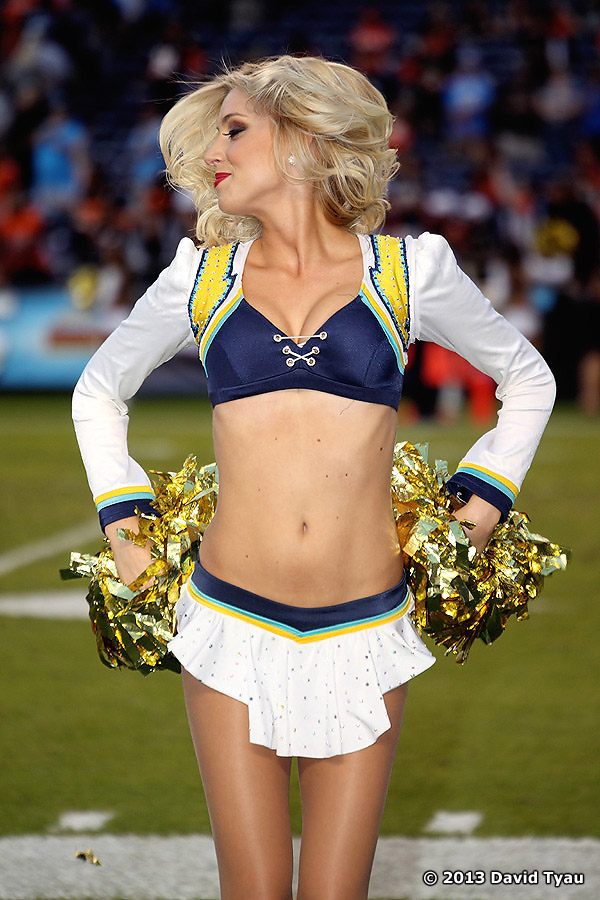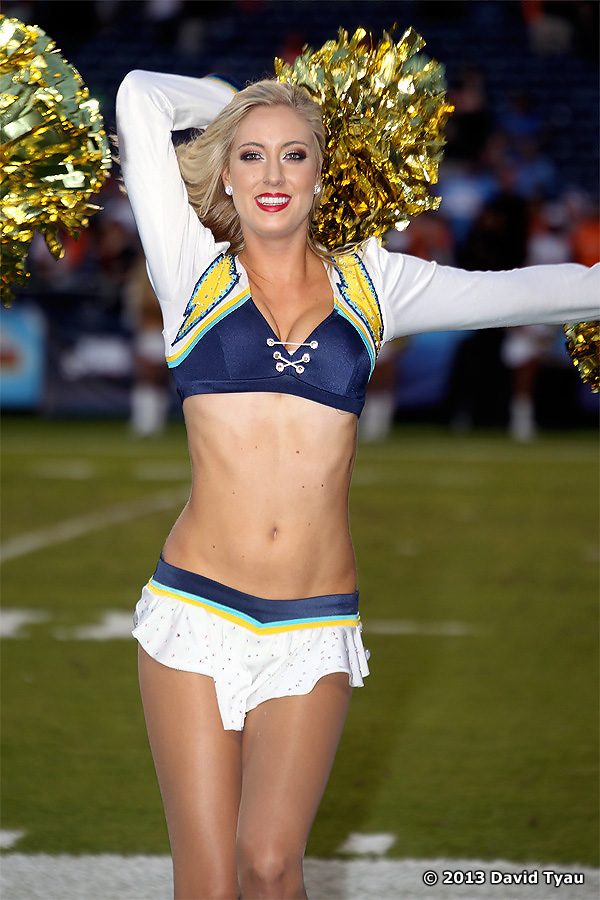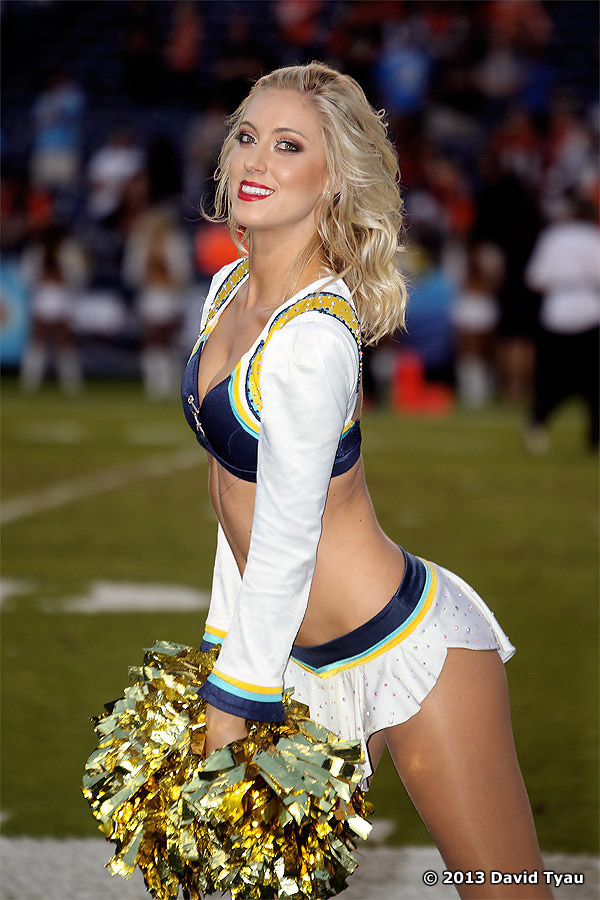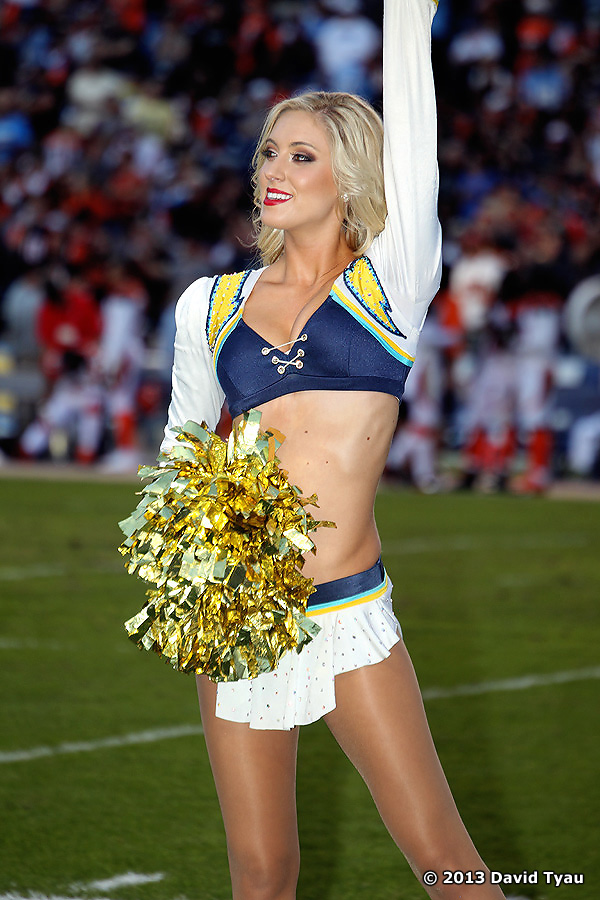 Our second honoree is one of my favorite Charger Girls to photograph.  She is a third year Charger Girl and San Diego native…introducing Angela.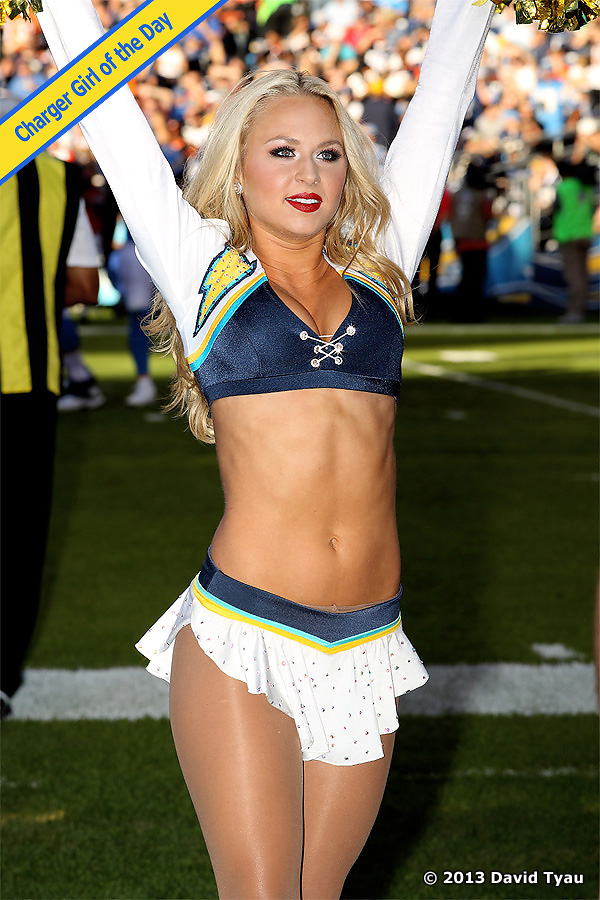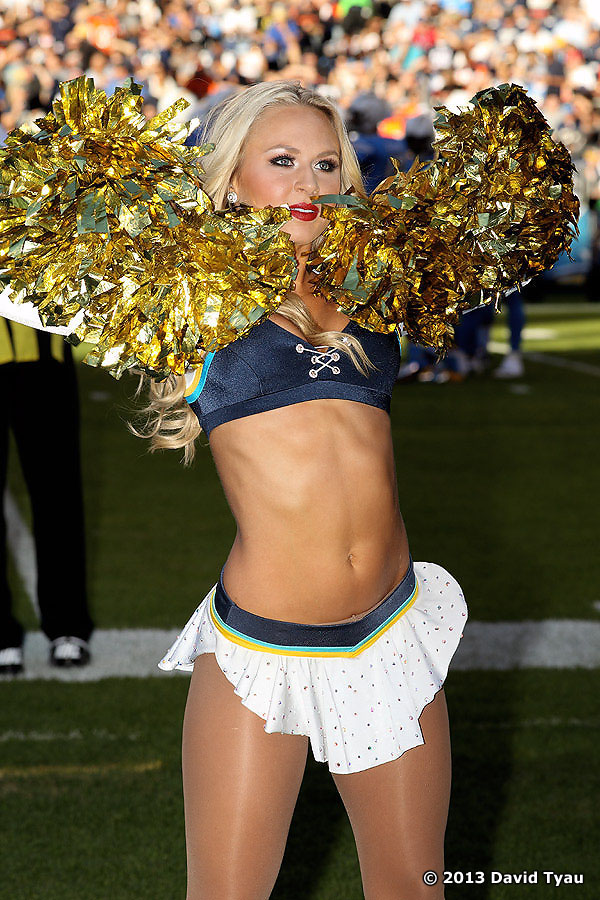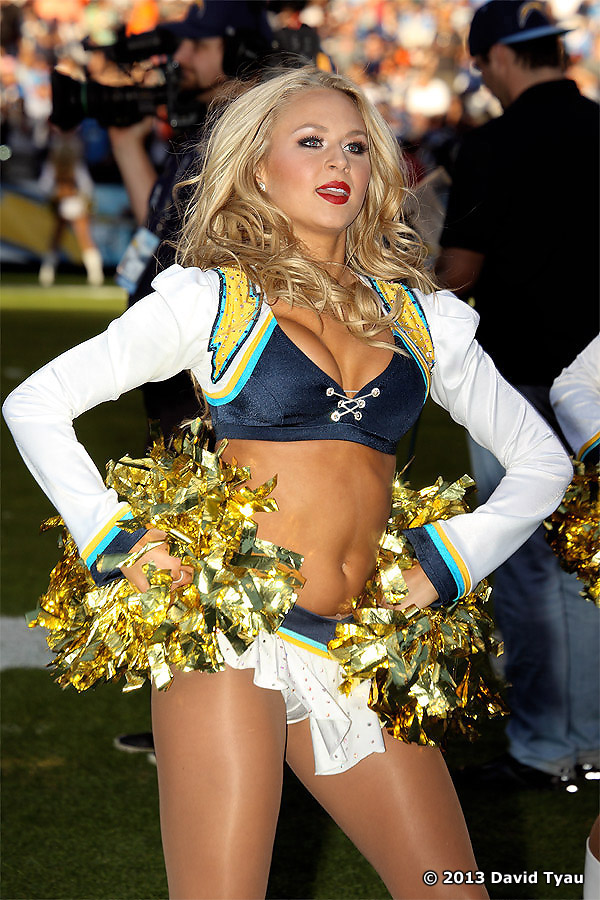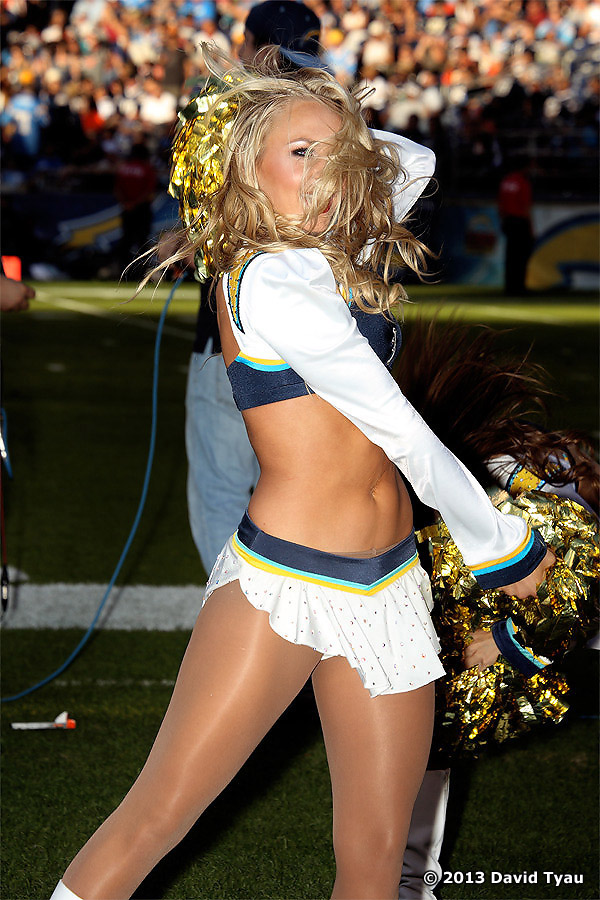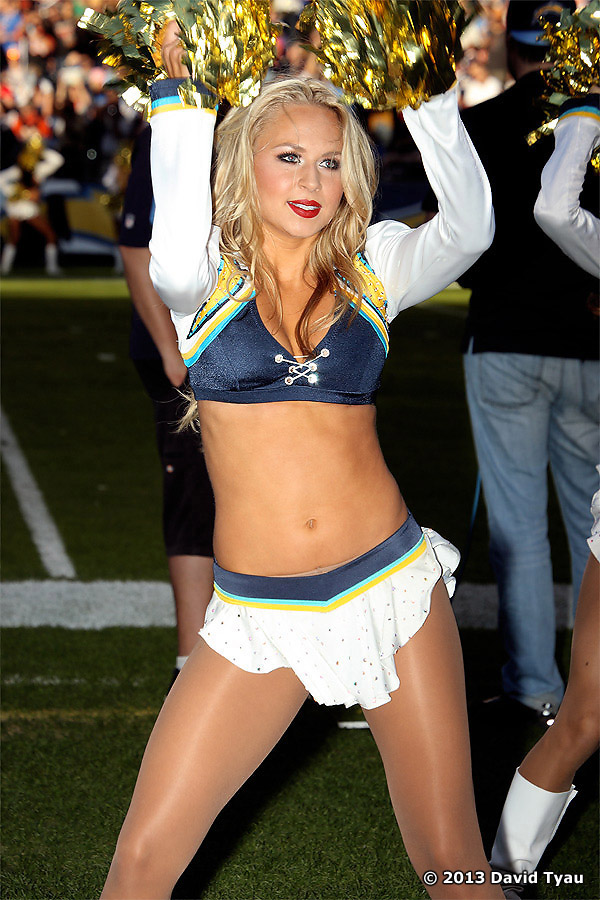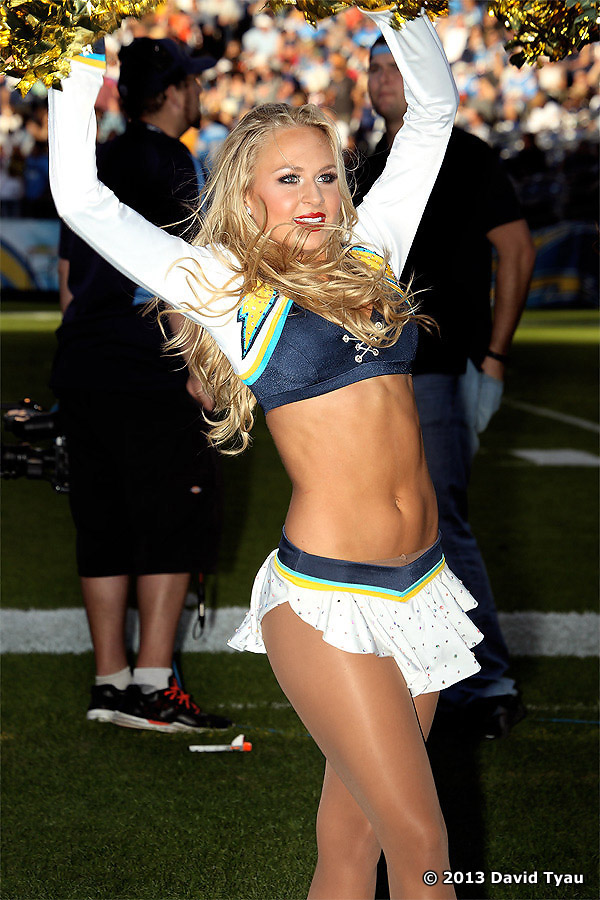 Okay let's take a look at the rest of the Chargers Girls in alphabetical order.  We begin with Alexa, Alexis, Alexis Lauren, Andrea, CGOTD Angela, and Anjelica.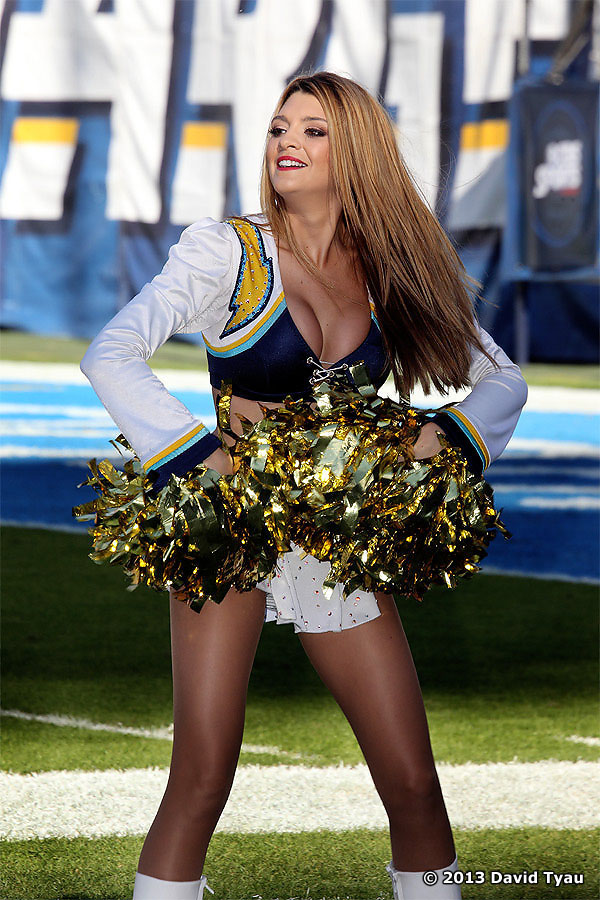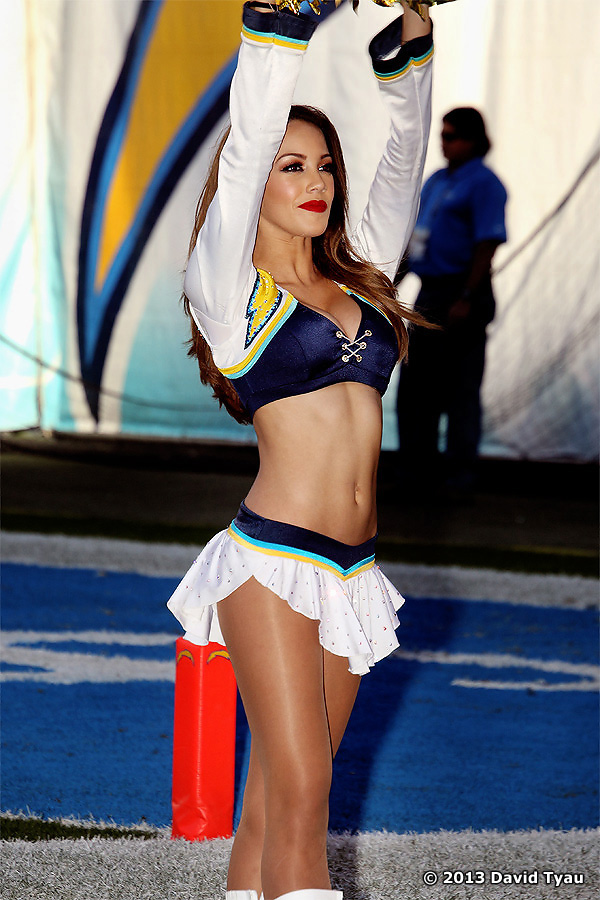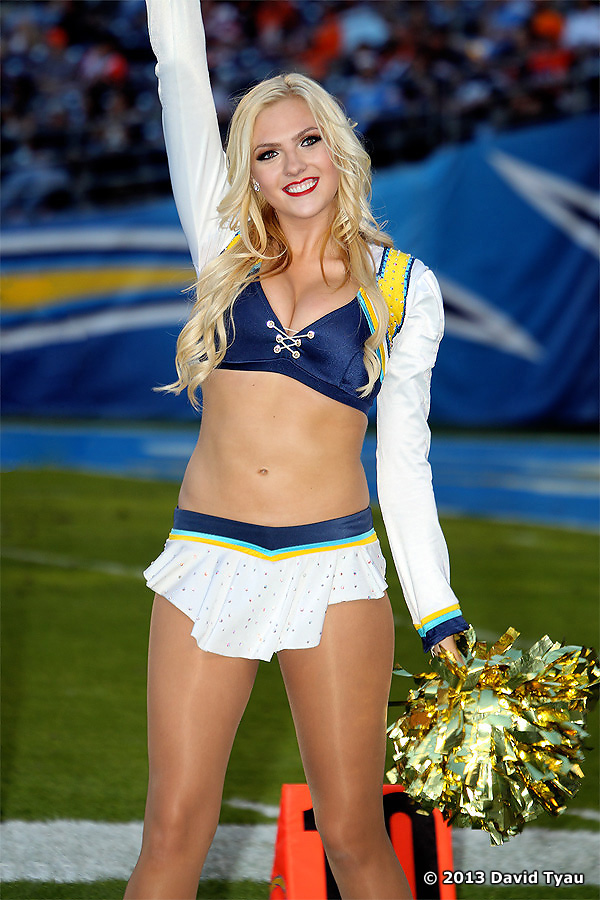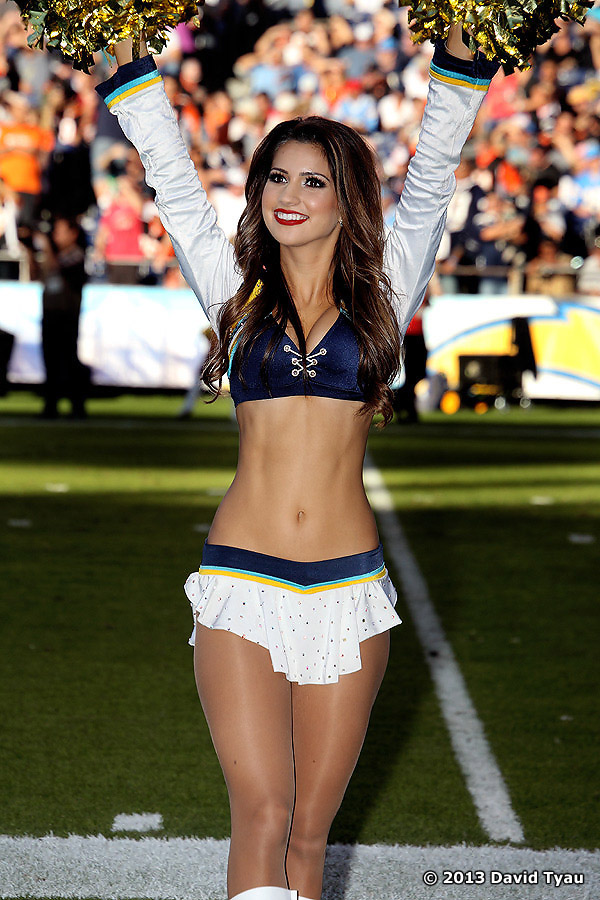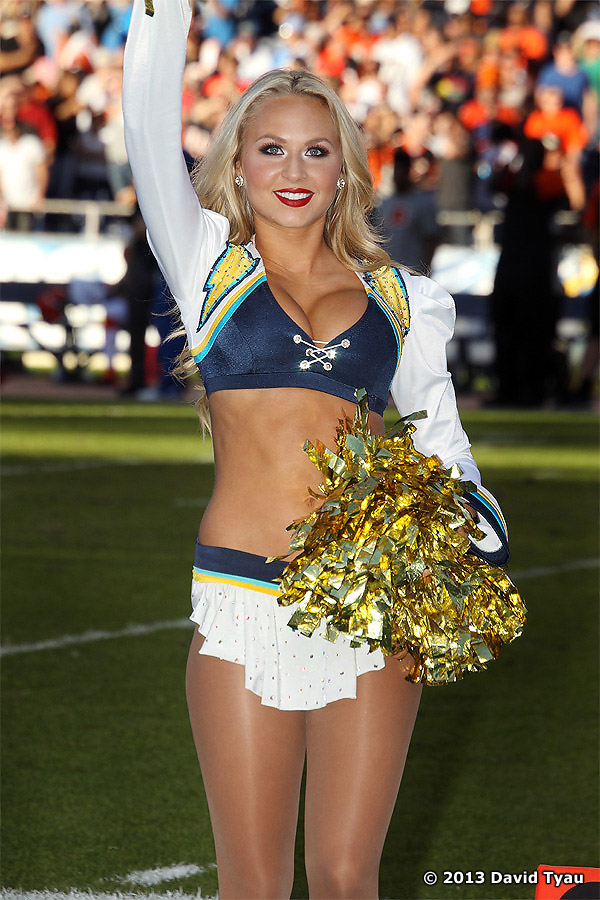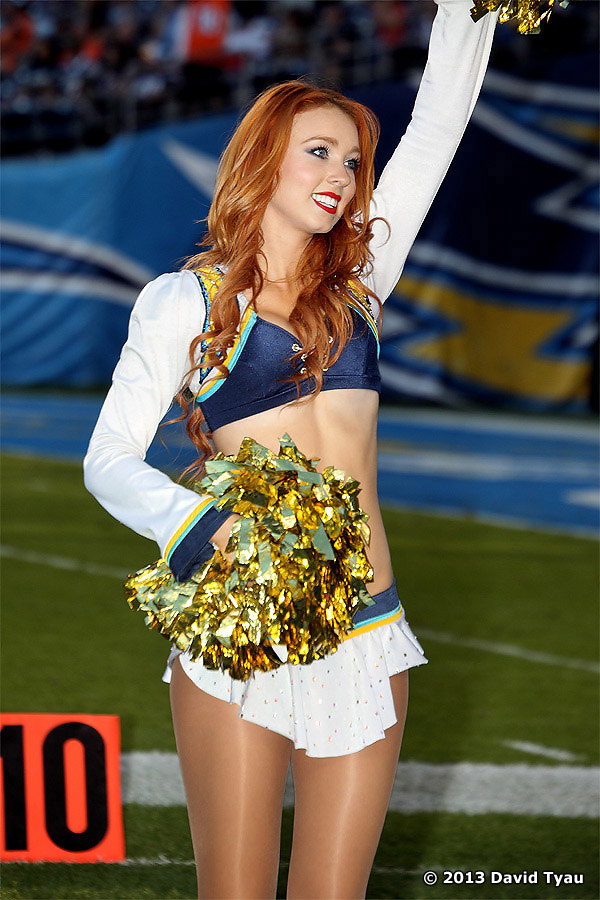 We continue with Brianna, Clarisse, Courtney, Hope, Jennifer, and Jessica.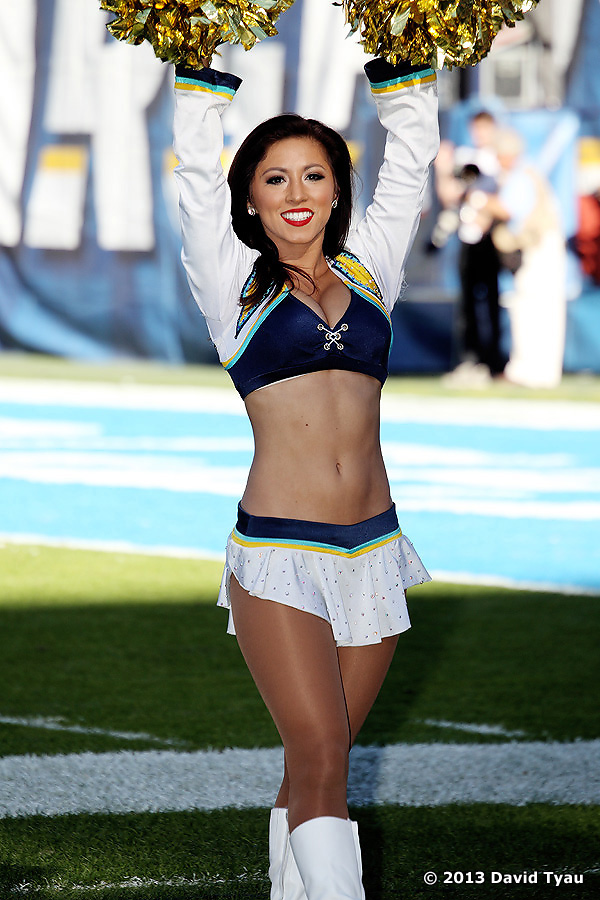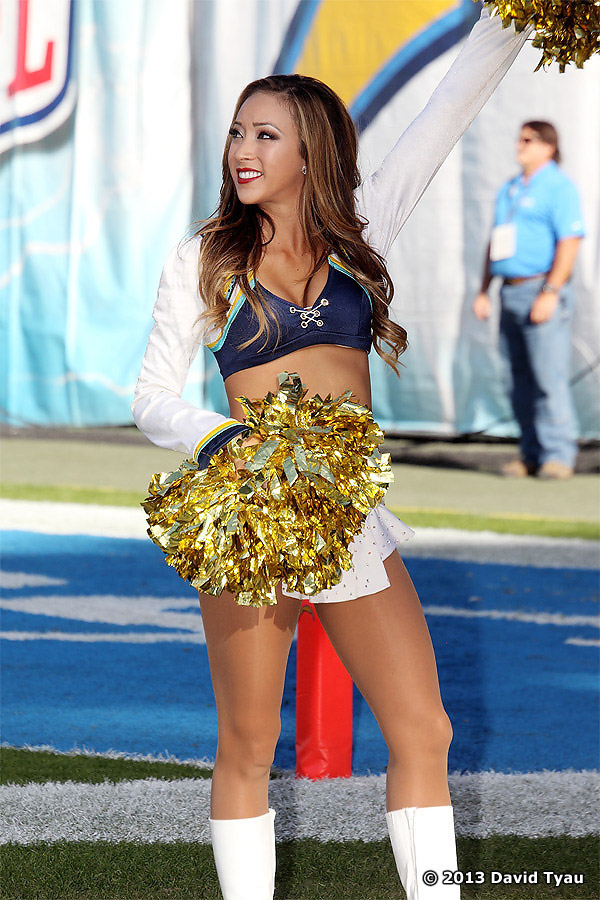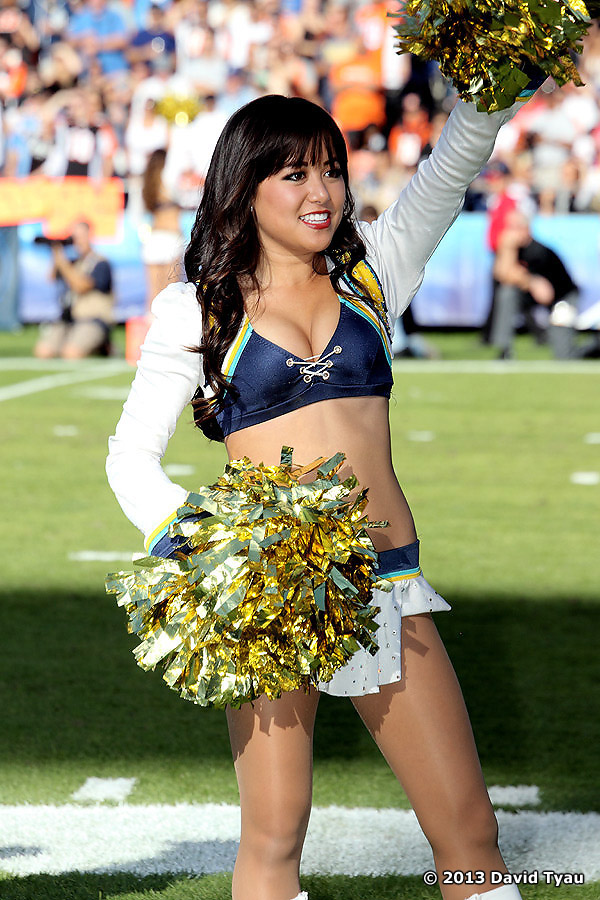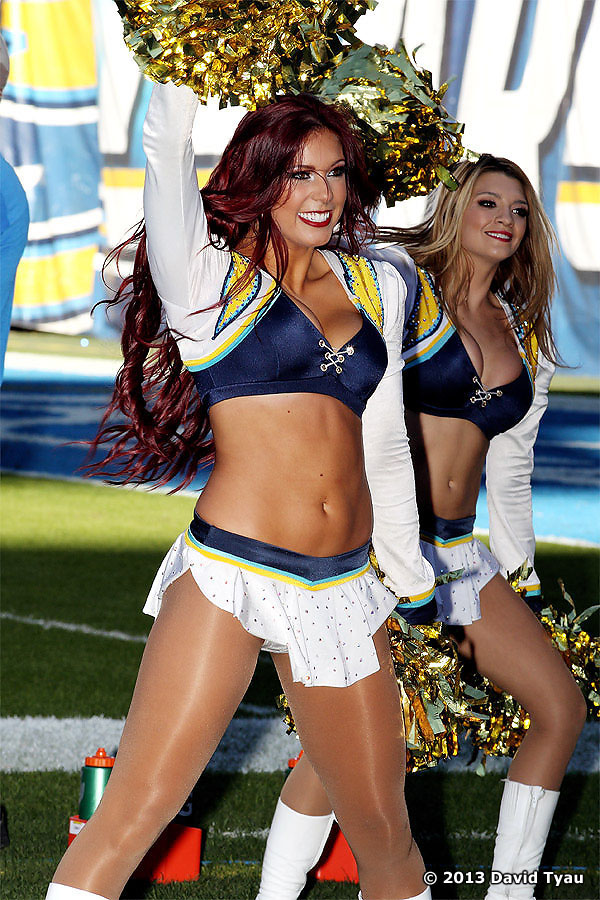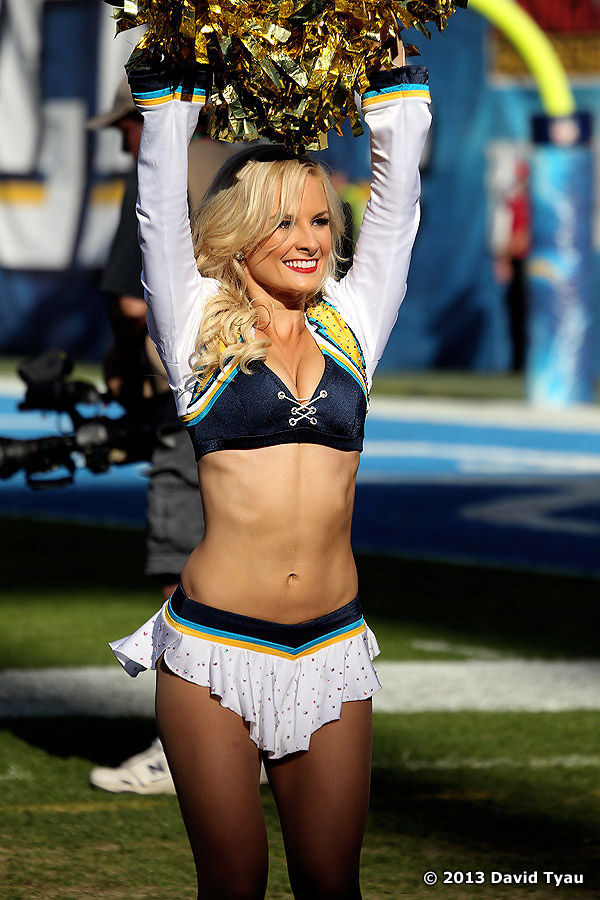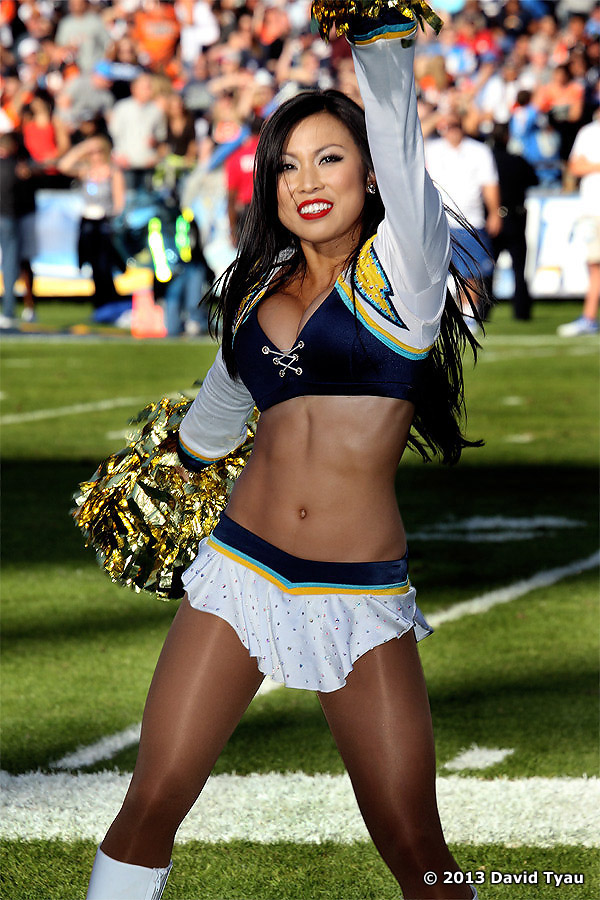 Up next we have Karissa, CGOTD Katie, Kayla, Kylie, Lindsay. and Meridith.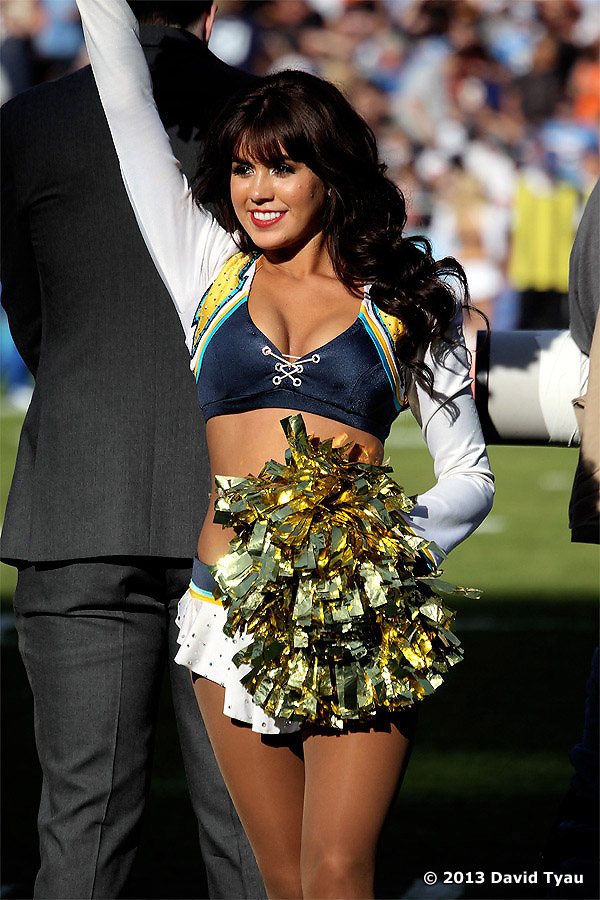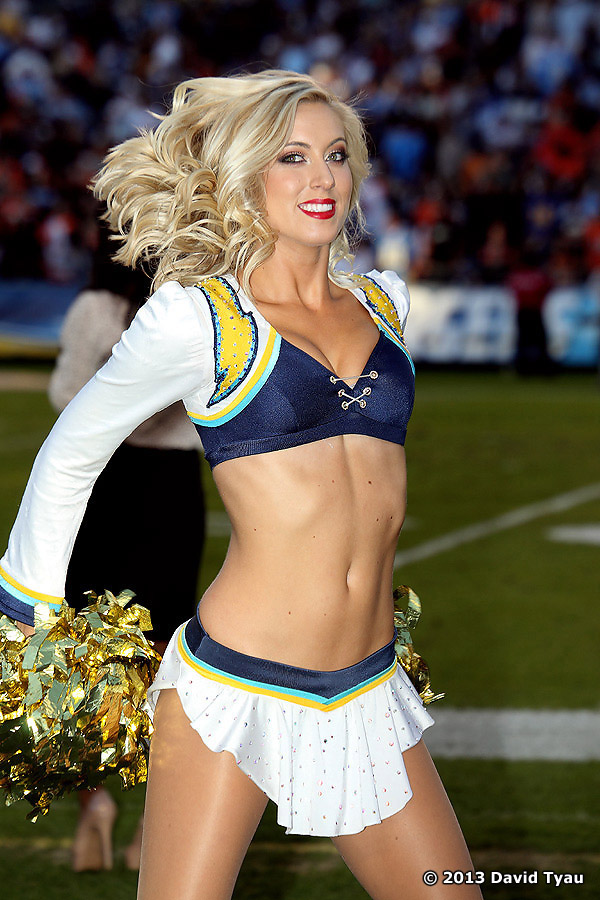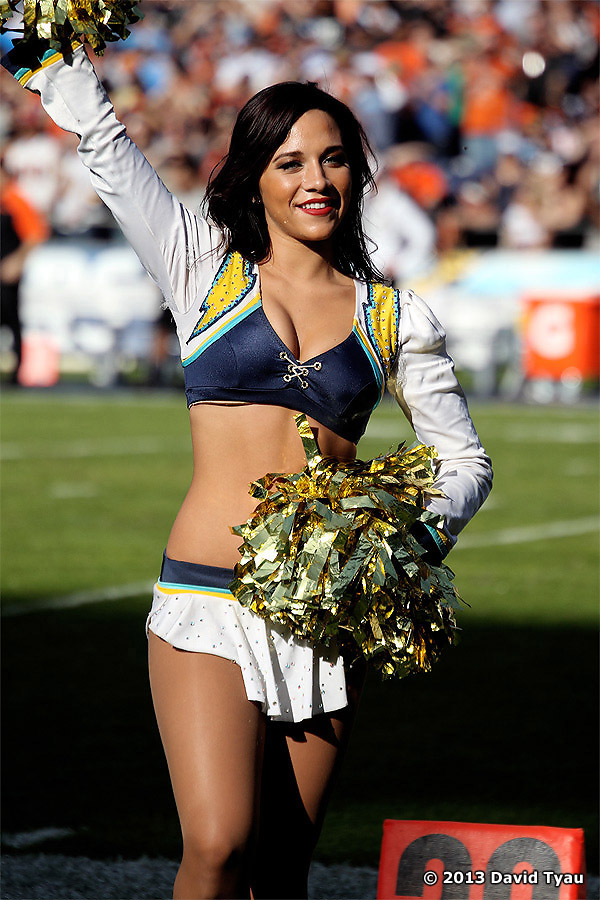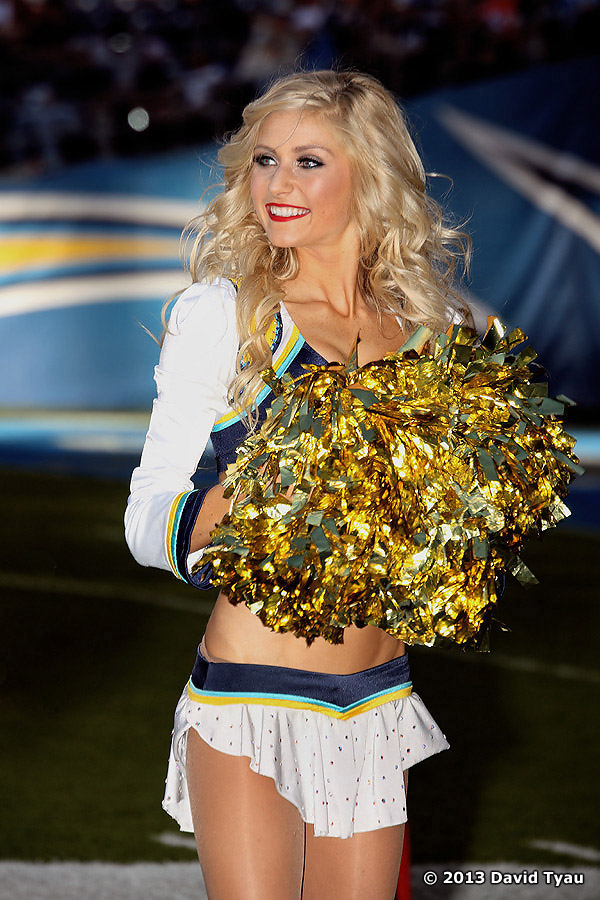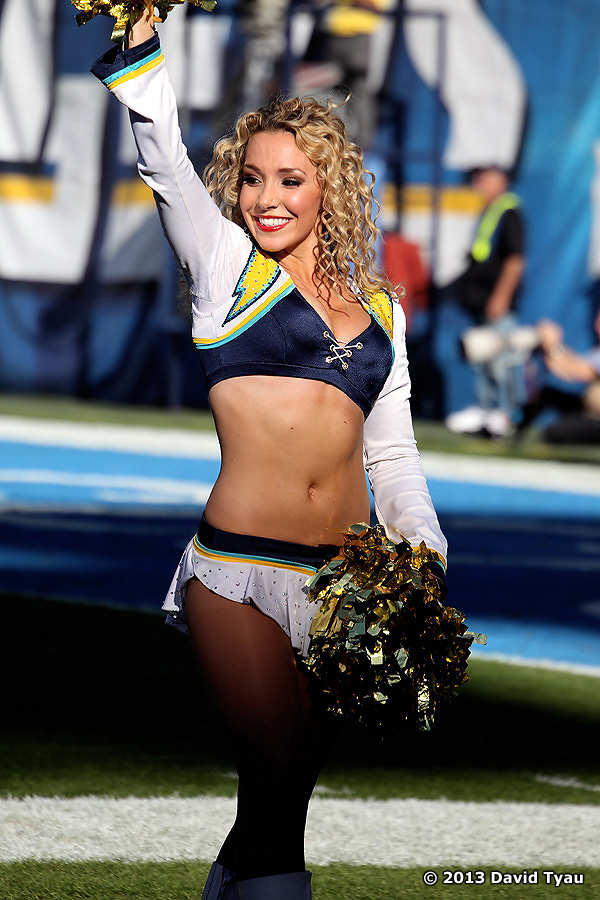 We conclude with Paige, Shelbi, Tawnie, Tina, and Tinaiya.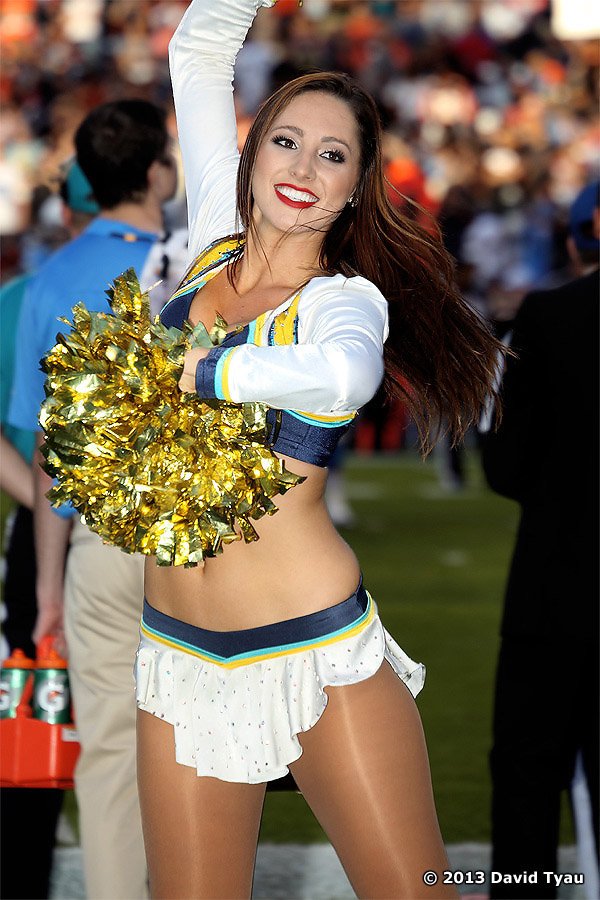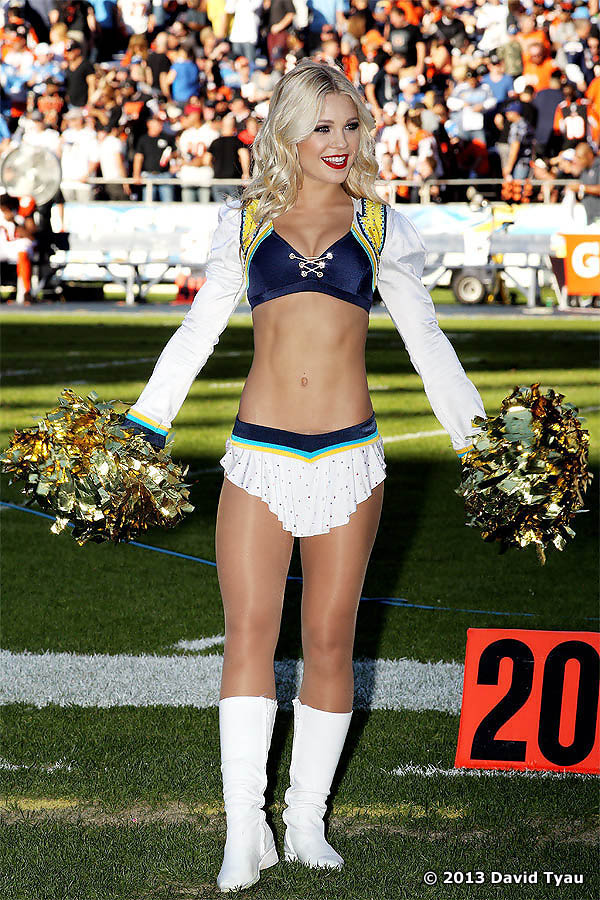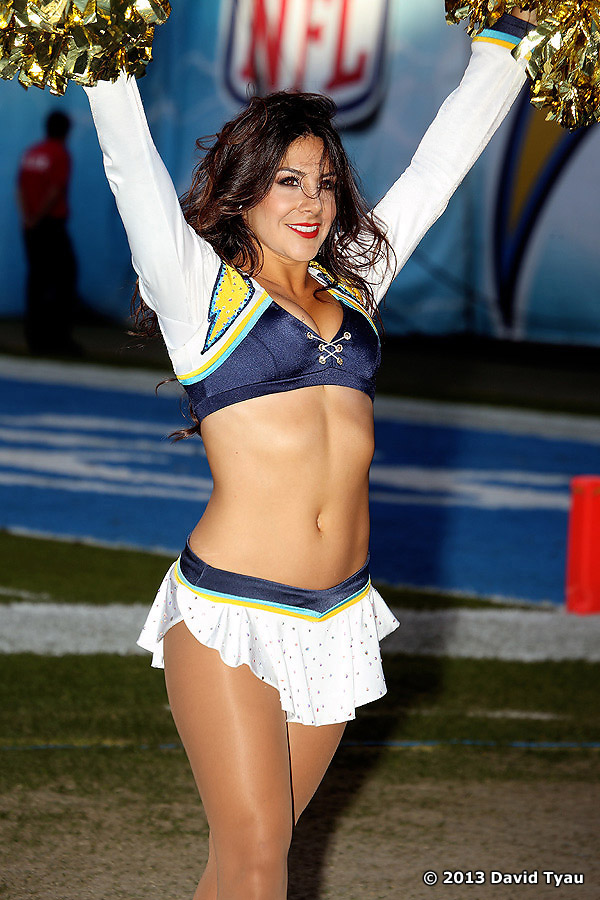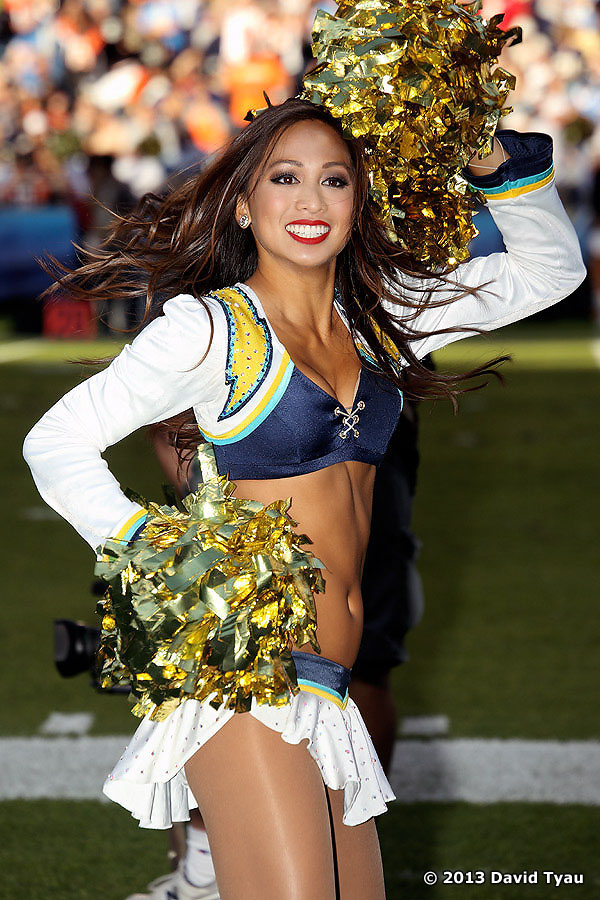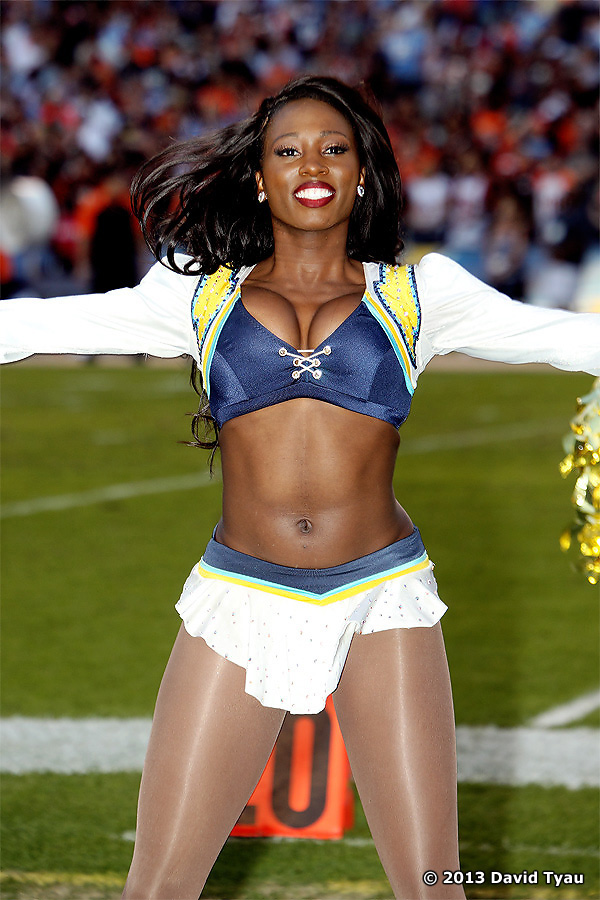 I didn't see Nicole this week, so I hope she's okay and hope to catch her next week.   And I was able to snap a few photos of the Charger Girls quarter break performance before the light became mixed.  So here they are.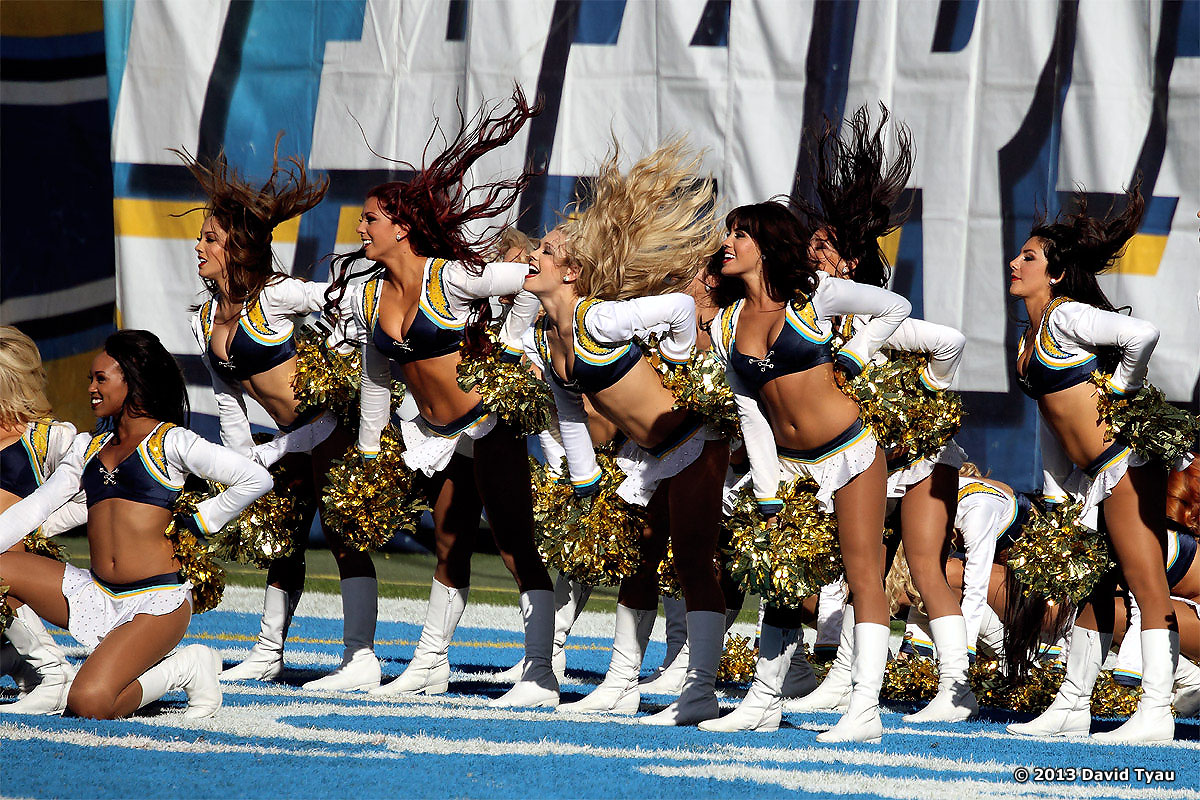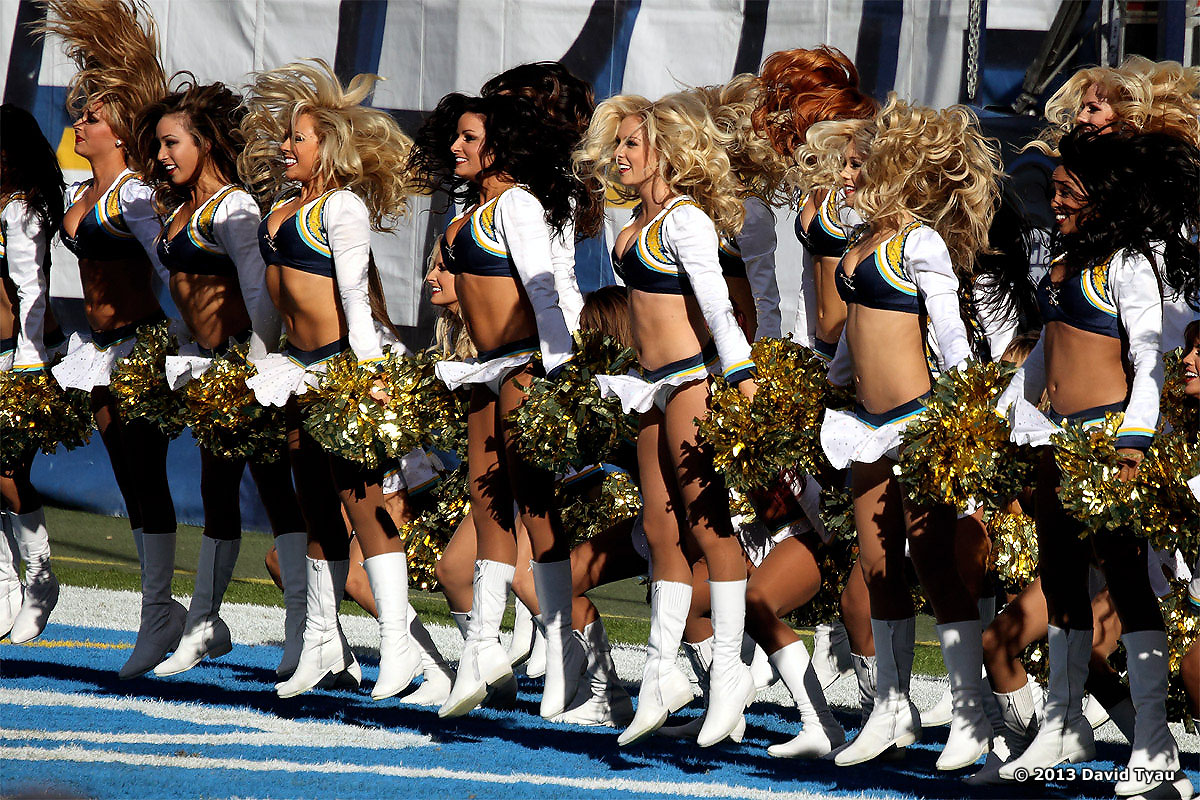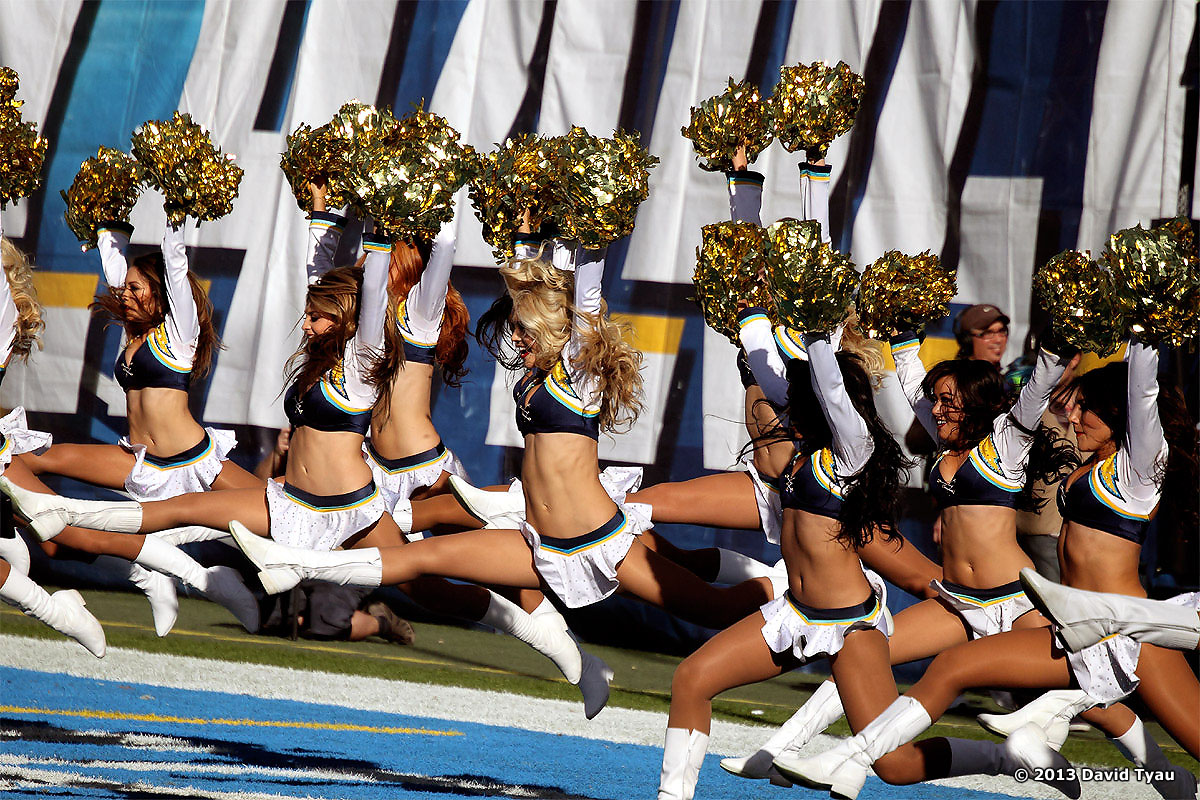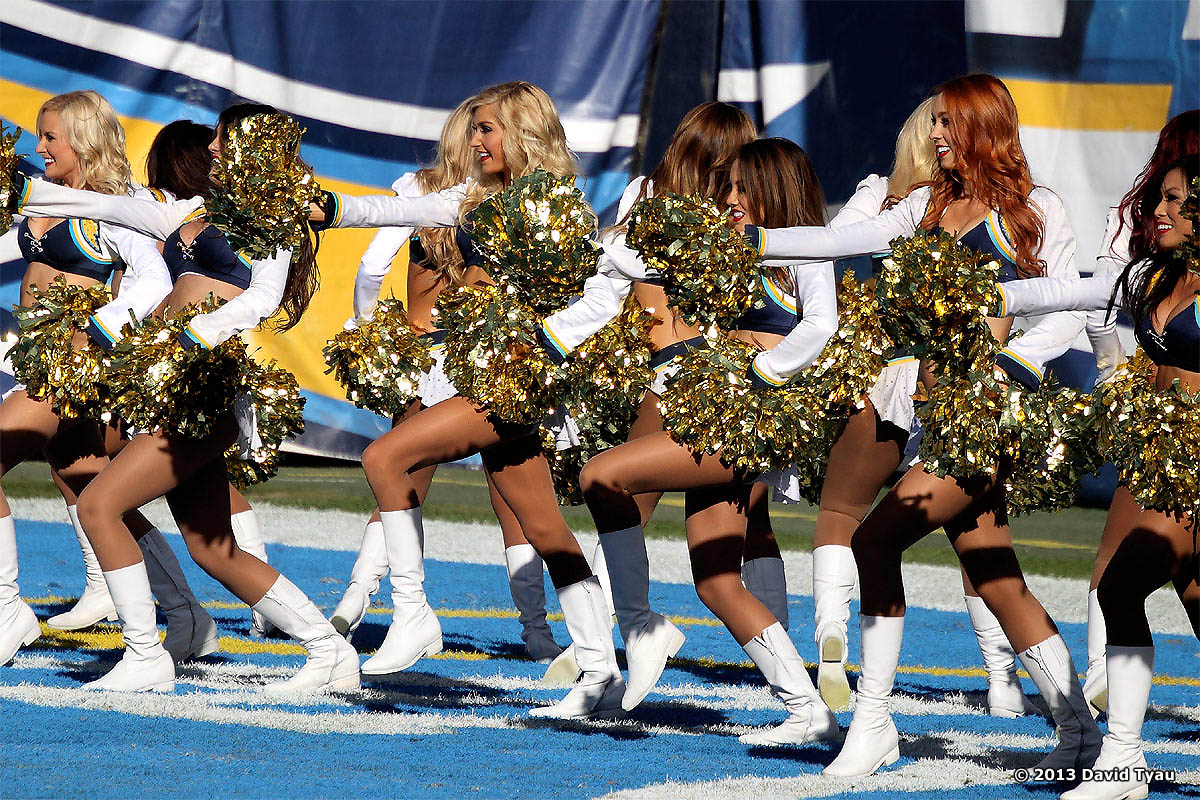 This game was winnable.  And if the Chargers did win, they would be propelled deep into the wild card race, but with the loss the Chargers fall back into mediocrity.  And with division games against Denver and Kansas City left on the schedule…well you get the idea.  This was an important game to win and they didn't.
Oh well…at least I have the Charger Girls.
*               *               *               *               *
For more cheerleader articles, please visit my personal blog: thehottestdanceteam.wordpress.com.