Whether or not there is something on the line, it's always a big game when the Raiders come to town and this past Sunday, the Silver and Black and a fair amount of the Raider Nation descended upon the friendly confines of Qualcomm Stadium.   The Raiders were playing for pride and the Chargers were playing to keep their slim playoff hopes alive.  The Chargers over came three turnovers to come away with the win, making the most of their opportunities whereas the Raiders offense was led by a journeyman Quarterback and it showed.
Final Score: Chargers – 26, Raiders – 13.
With the win and improbable losses by Miami and Baltimore, the Chargers stayed in contention for a playoff berth.  And there's nothing better than beating your arch rival when the season is on the line.  Well…there is one thing that's better…THE CHARGER GIRLS IN THEIR BLUE VELVET CHRISTMAS UNIFORMS!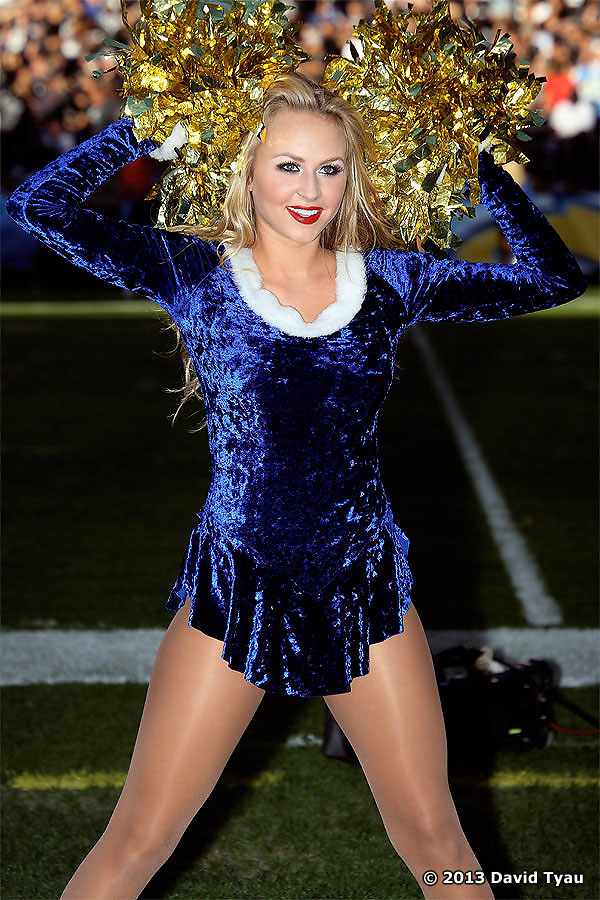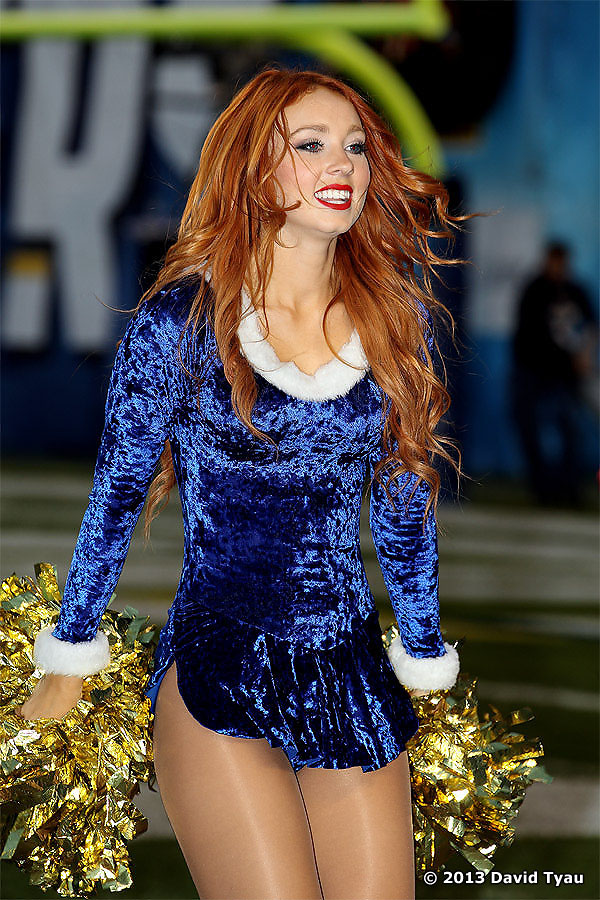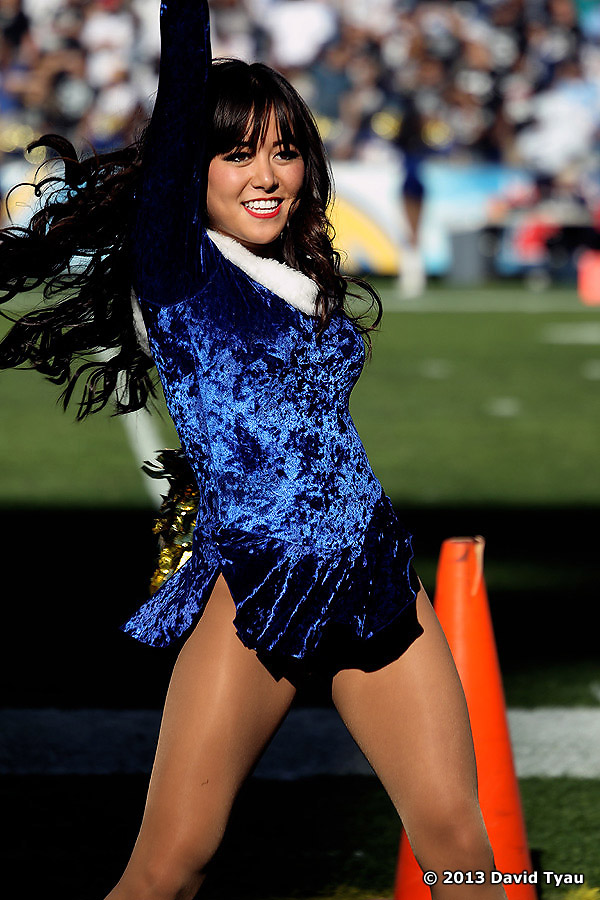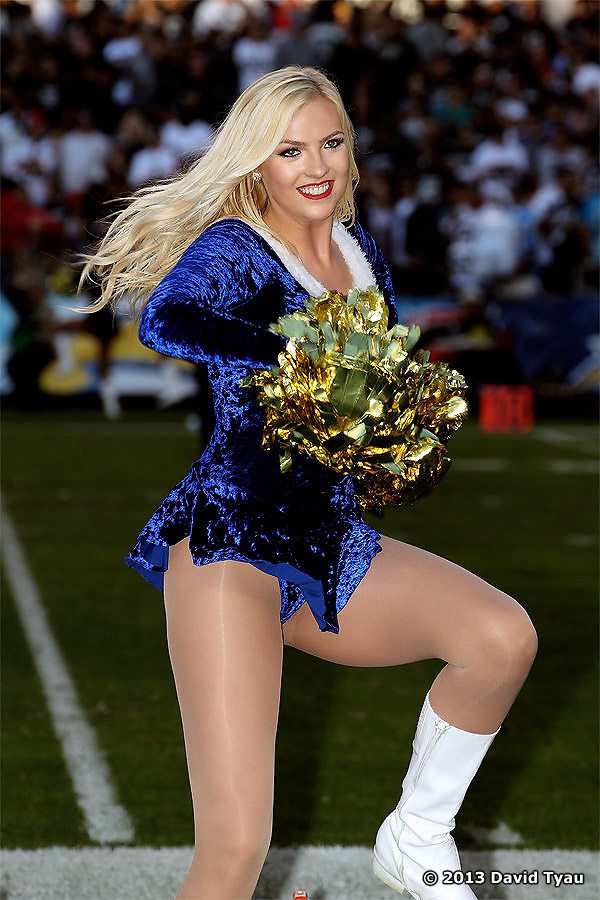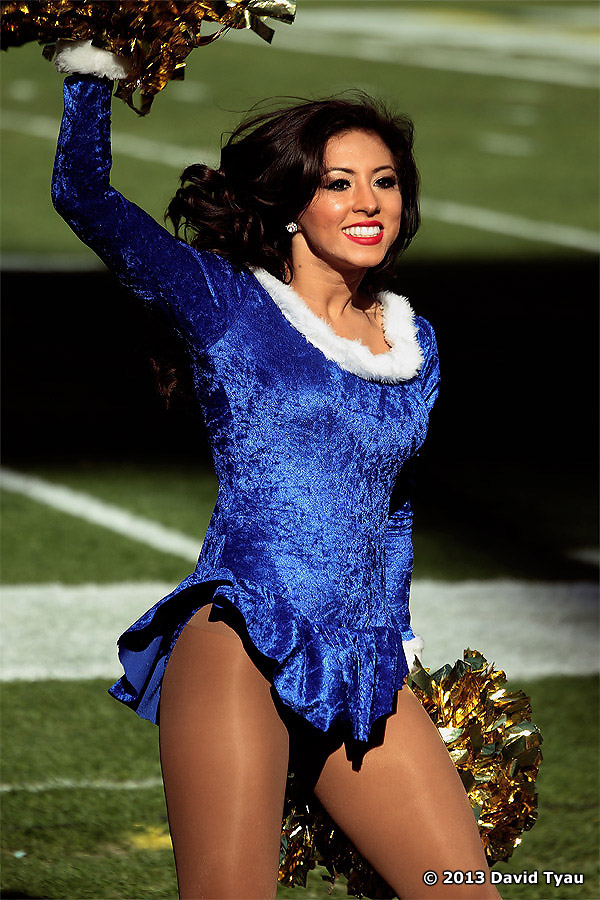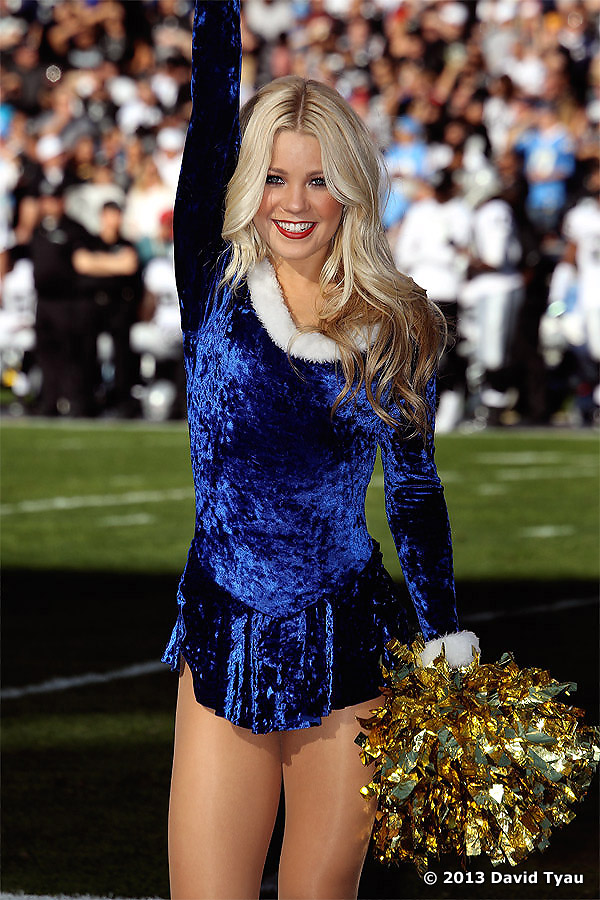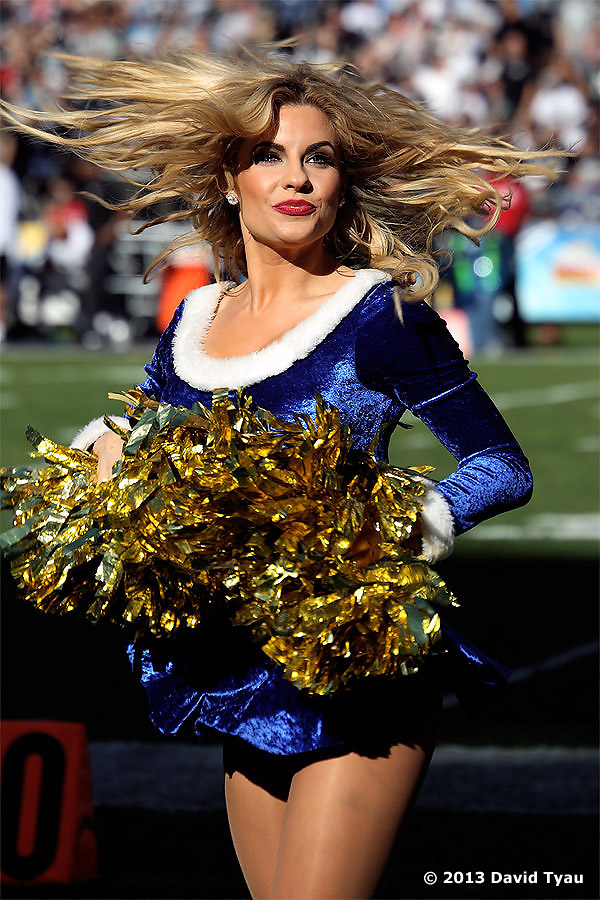 If all of this Charger Girl goodness can't put you into the holiday spirit, well you must be named Ebenezer Scrooge.
So, let us begin our special holiday coverage of the ABSOLUTELY FABULOUS CHARGER GIRLS with the Captains:  Katelyn, Natalie, Ariel, and Kara.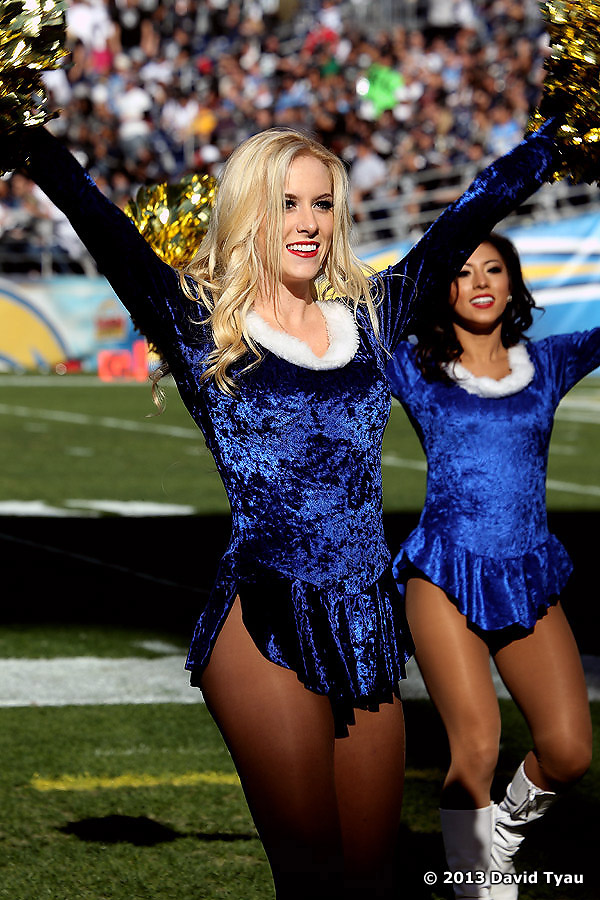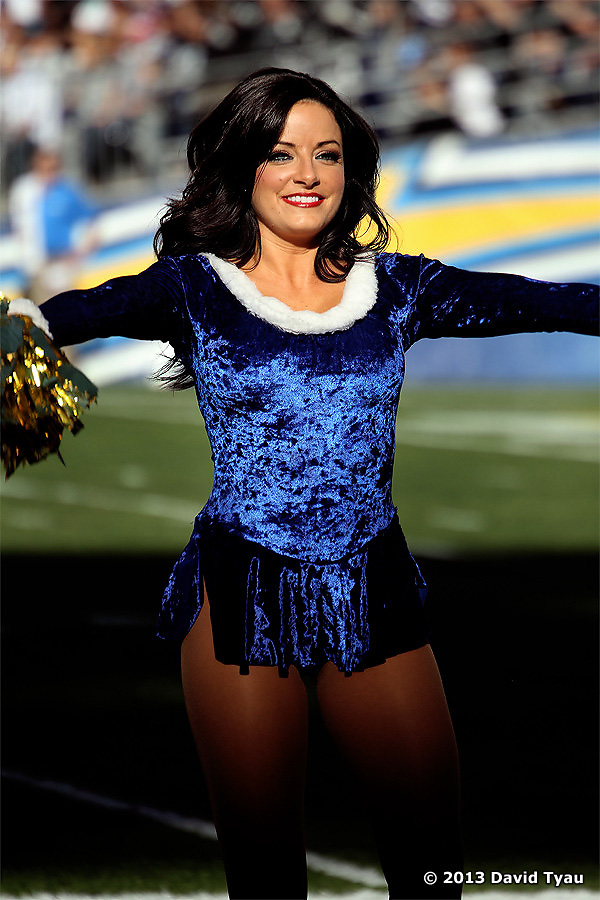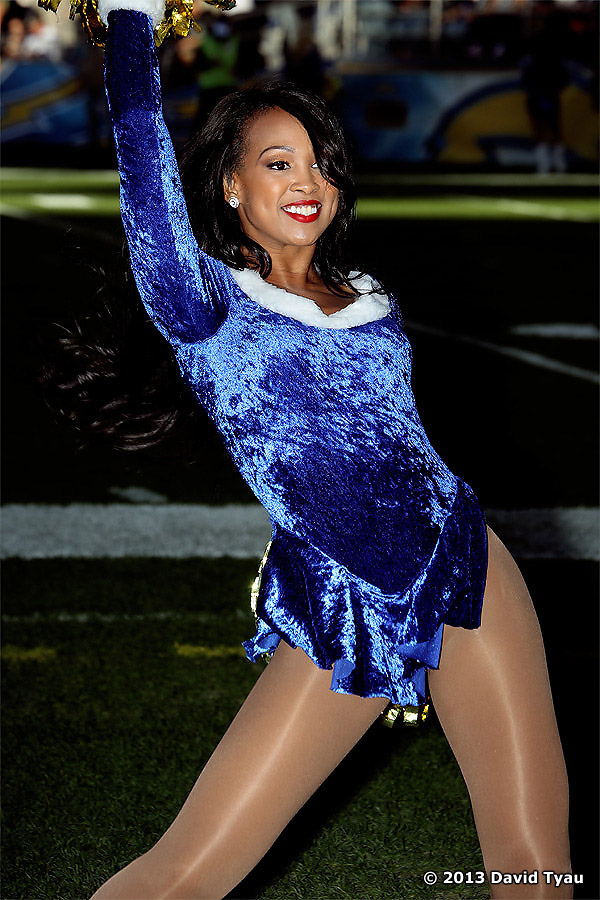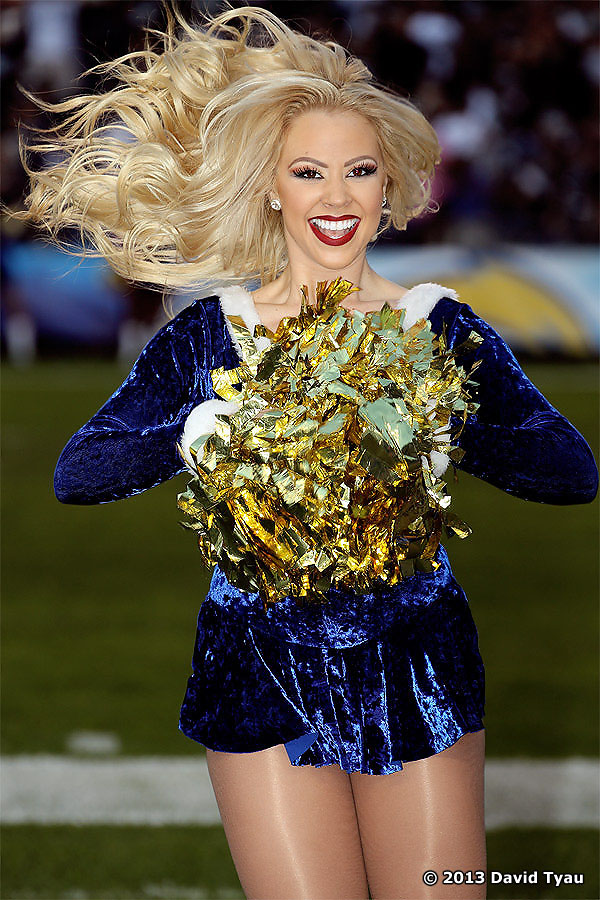 This week's holiday themed Charger Girl of the Day is one of my favorite Charger Girls to photograph.  She is a really nice person and one of the most beautiful Charger Girls I've ever photographed…introducing native San Diegan Anjelica.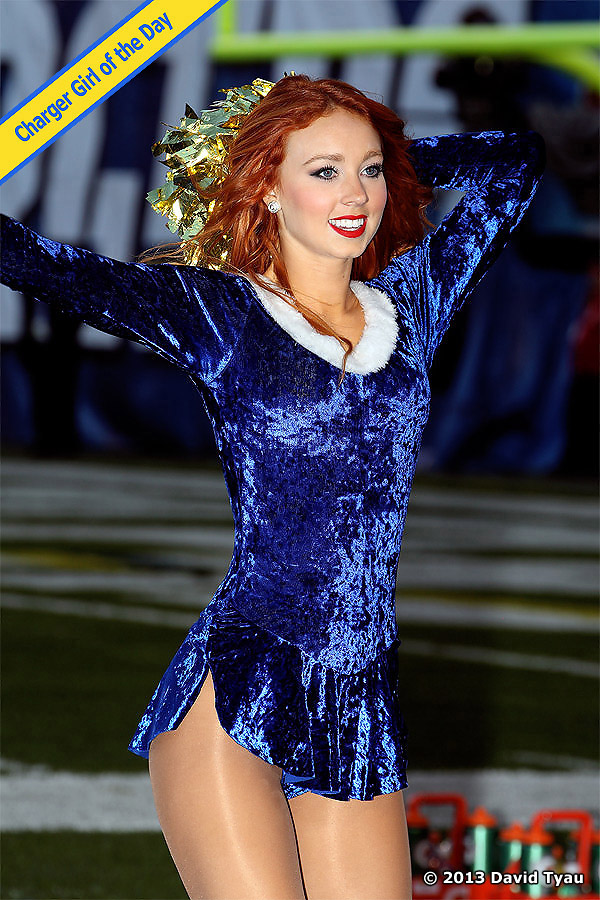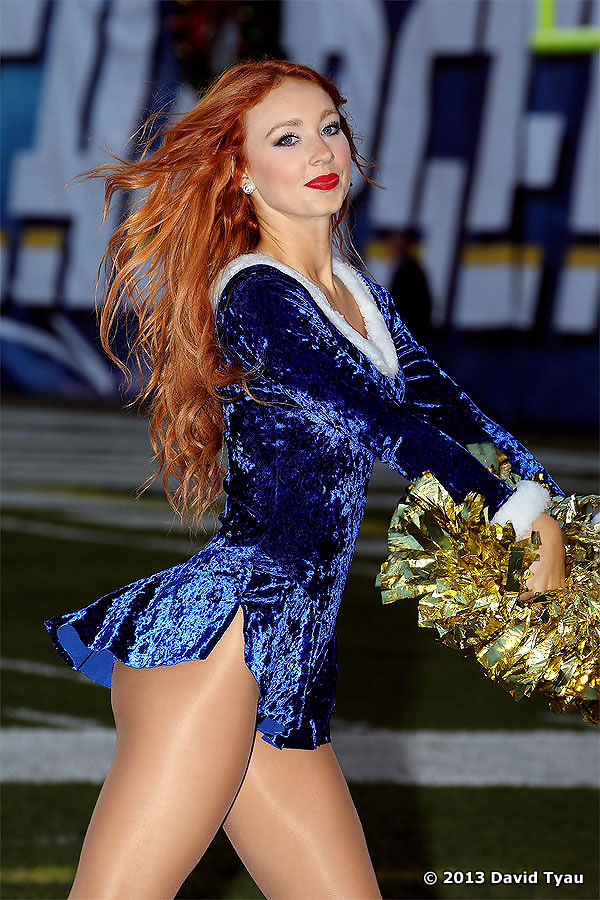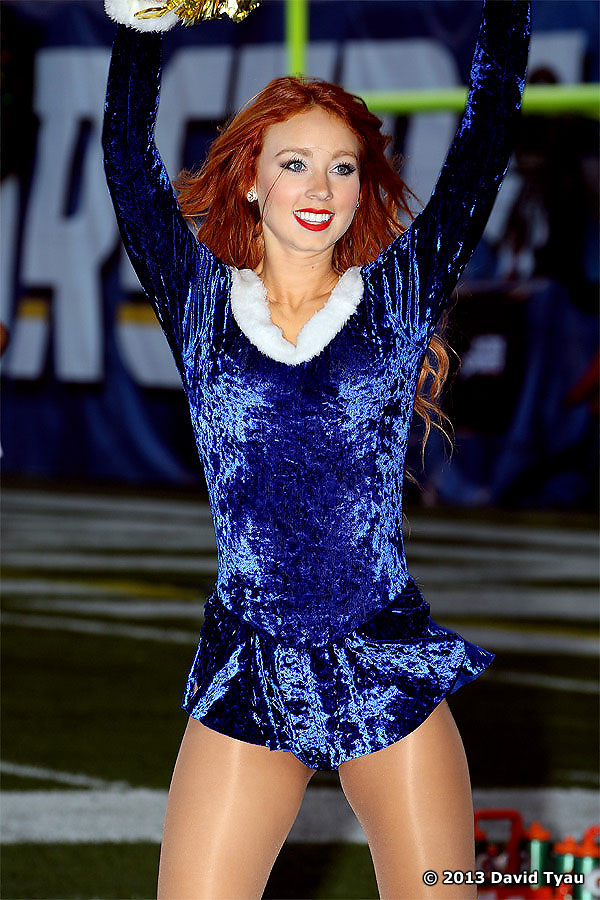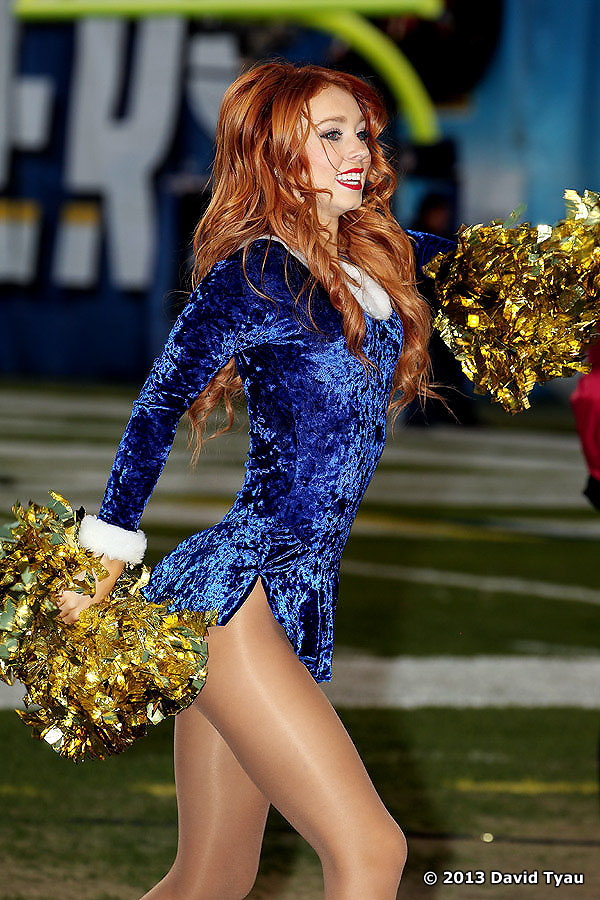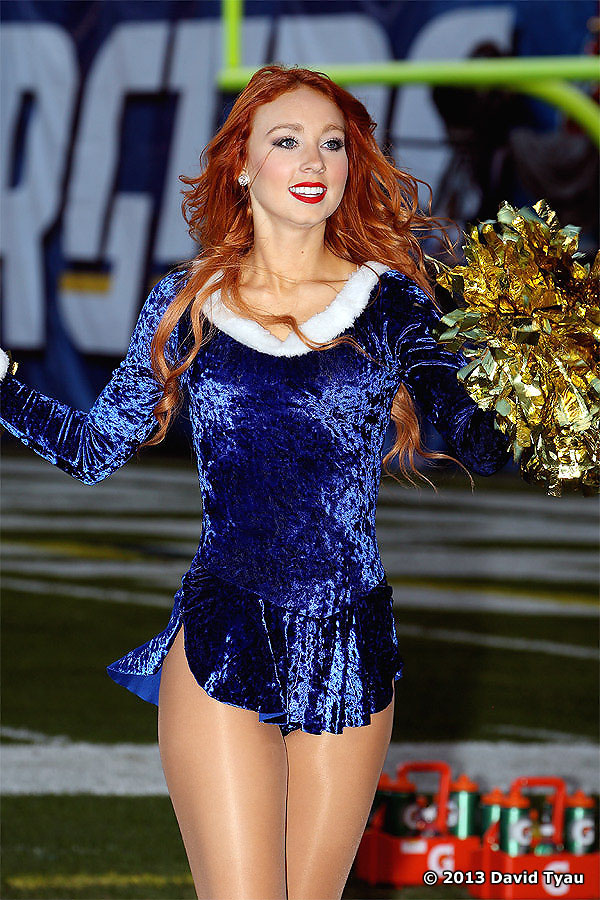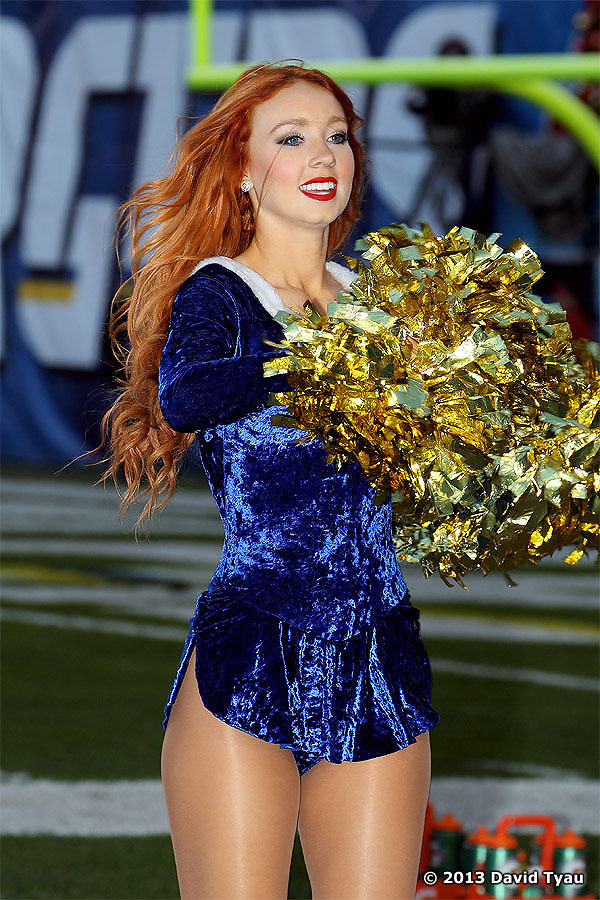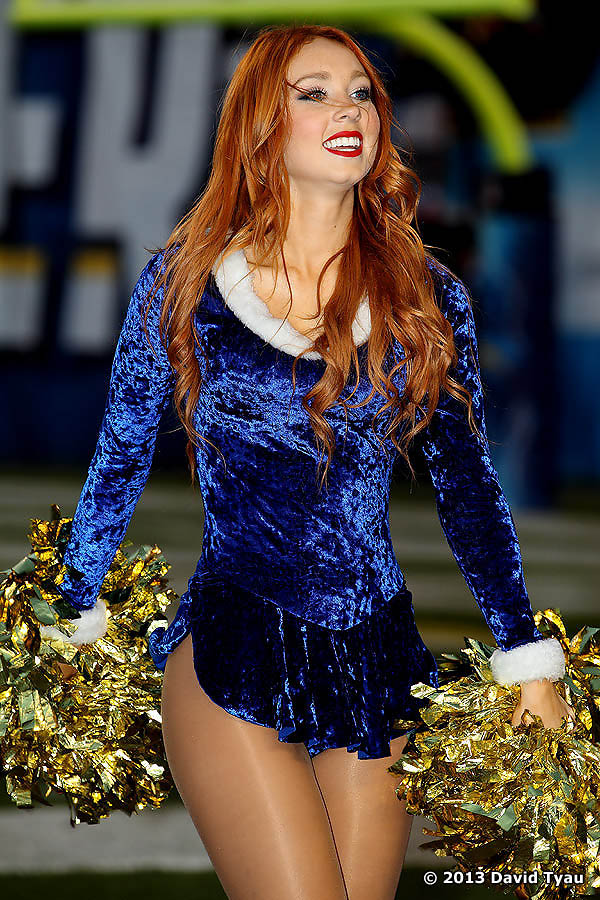 I am sure you will agree that Anjelica looks absolutely stunning in her blue velvet Christmas uniform.  And, as a matter fact, all the other Charger Girls look amazing in their blue velvets as well.  So let's take a look at the rest of the squad.   We begin with Alexa, Alexis, Alexis Lauren, Andrea, Angela, and CGOTD Anjelica.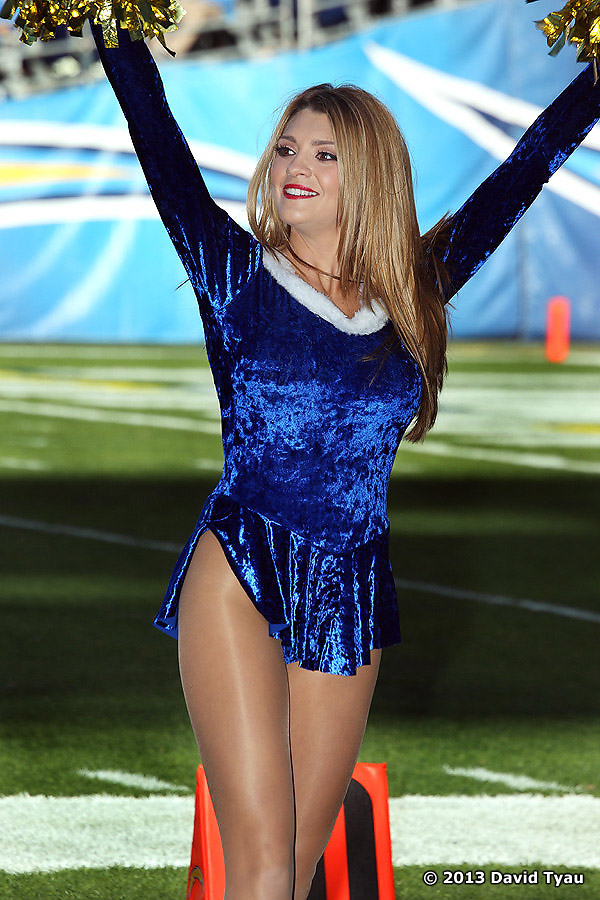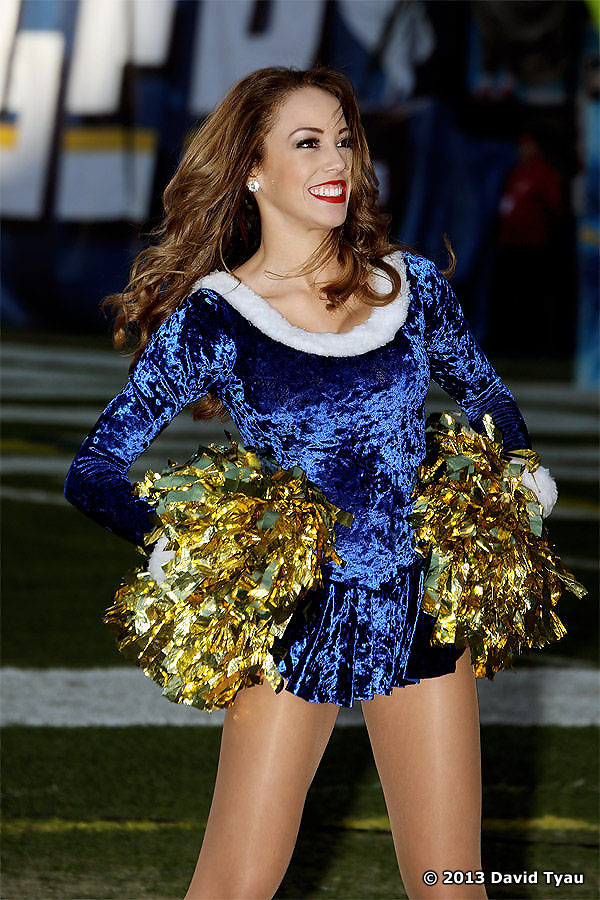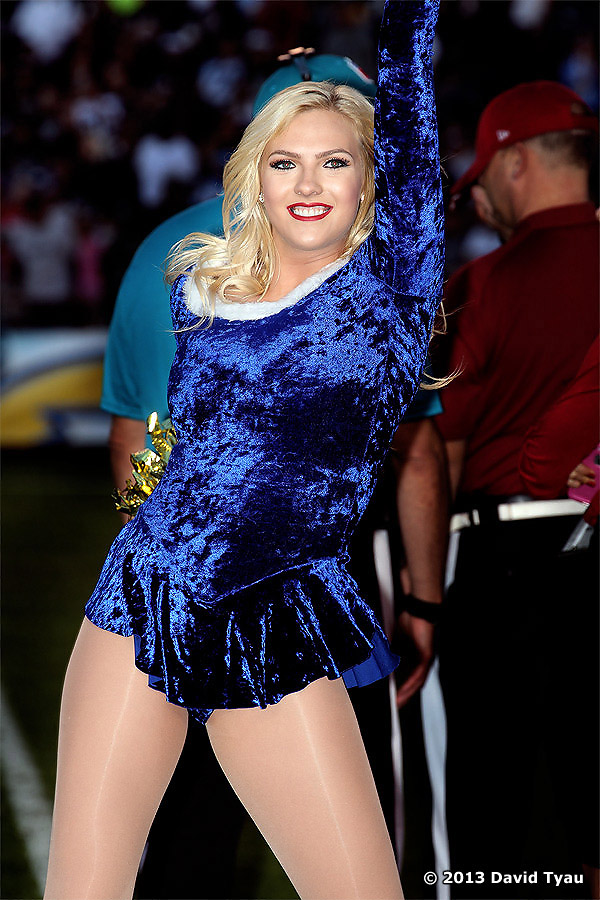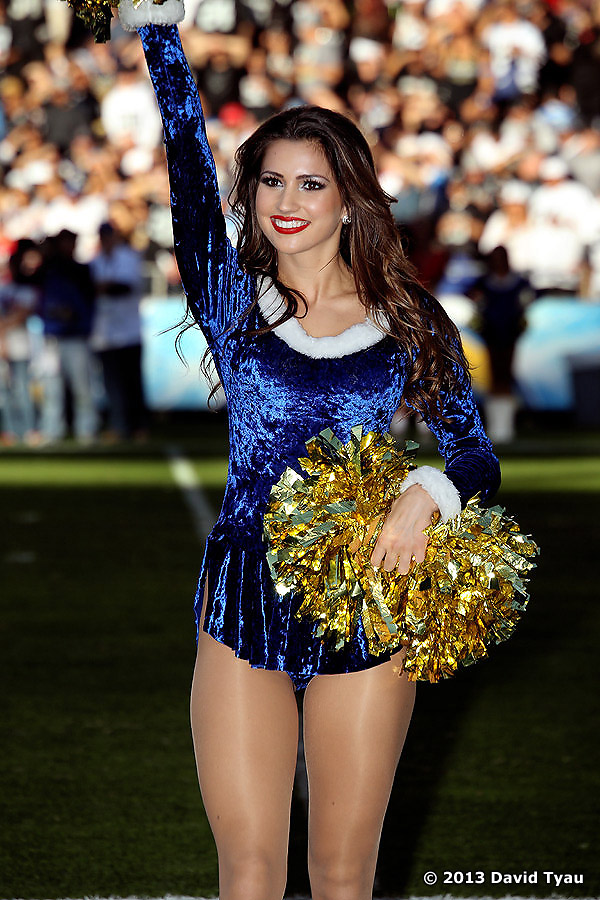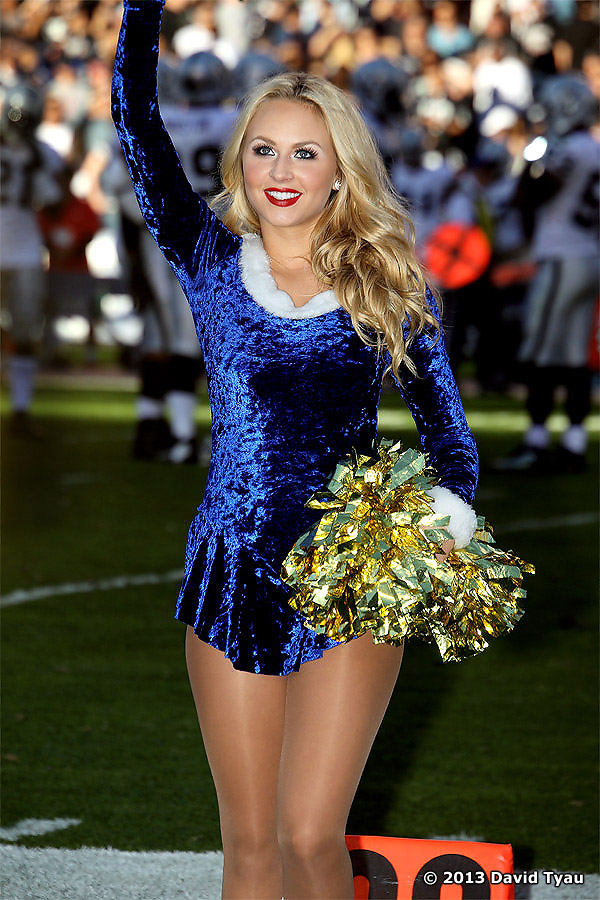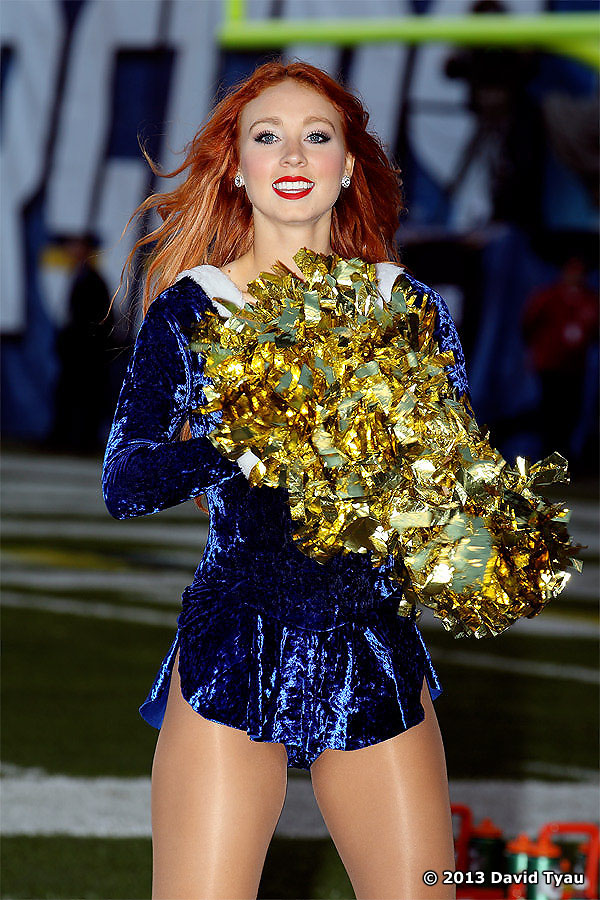 We continue with Brianna, Clarisse, Courtney, Hope, Jennifer and Jessica.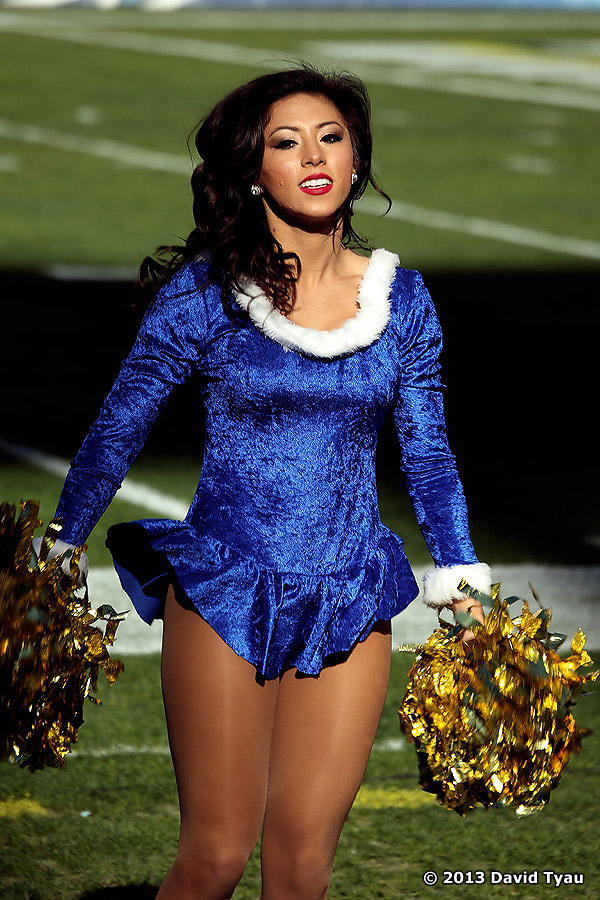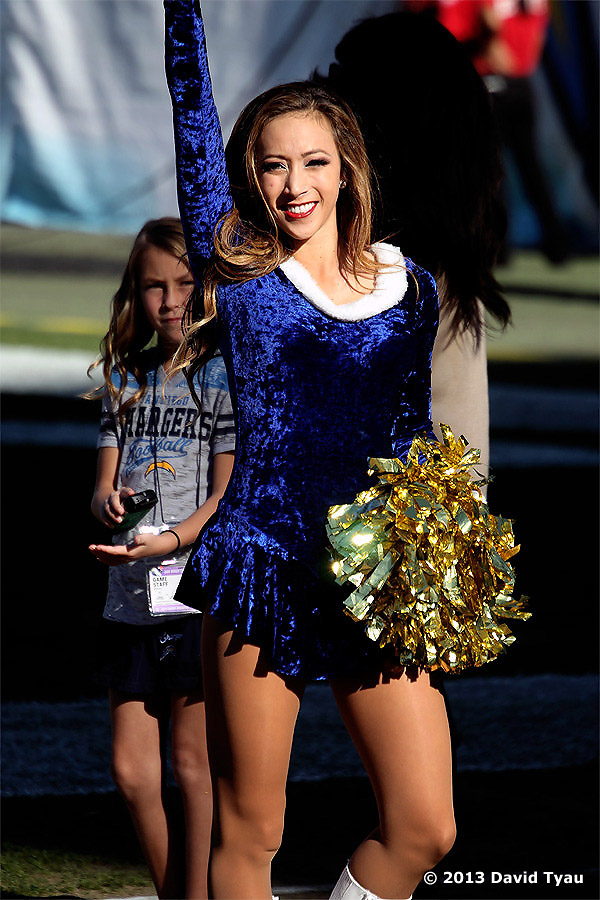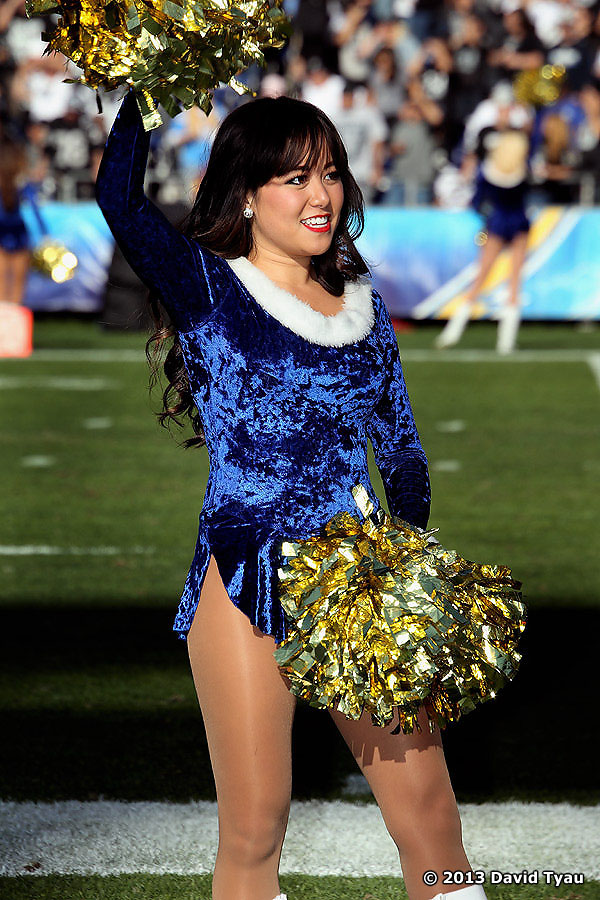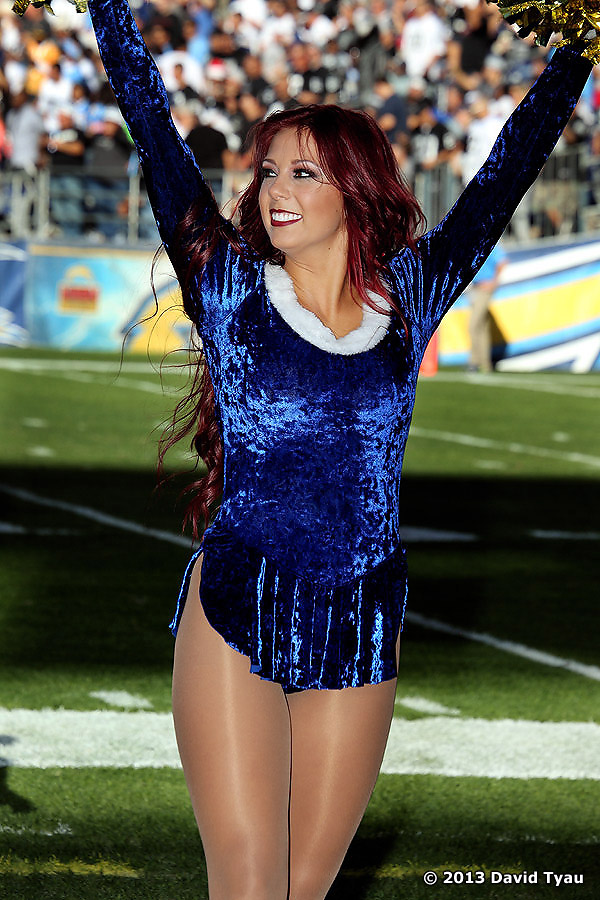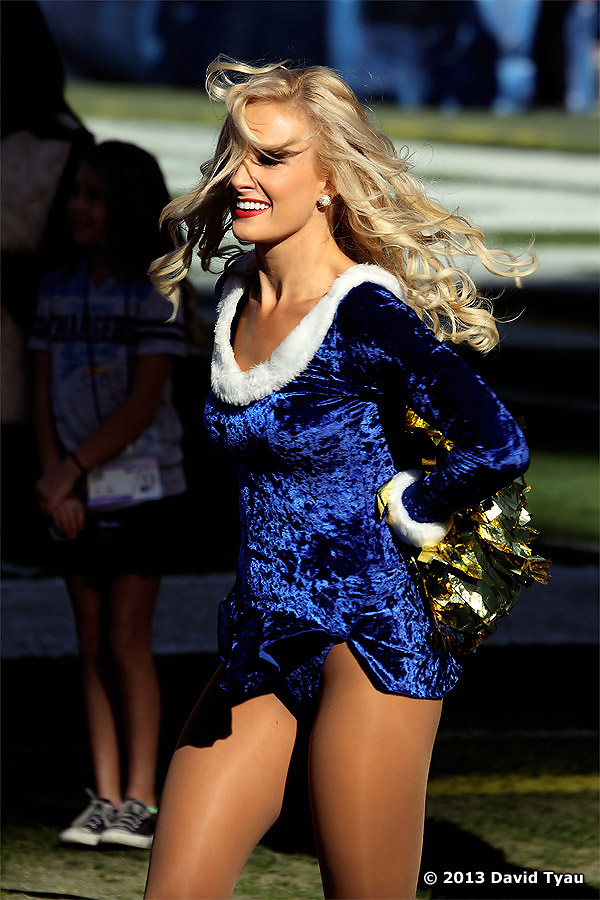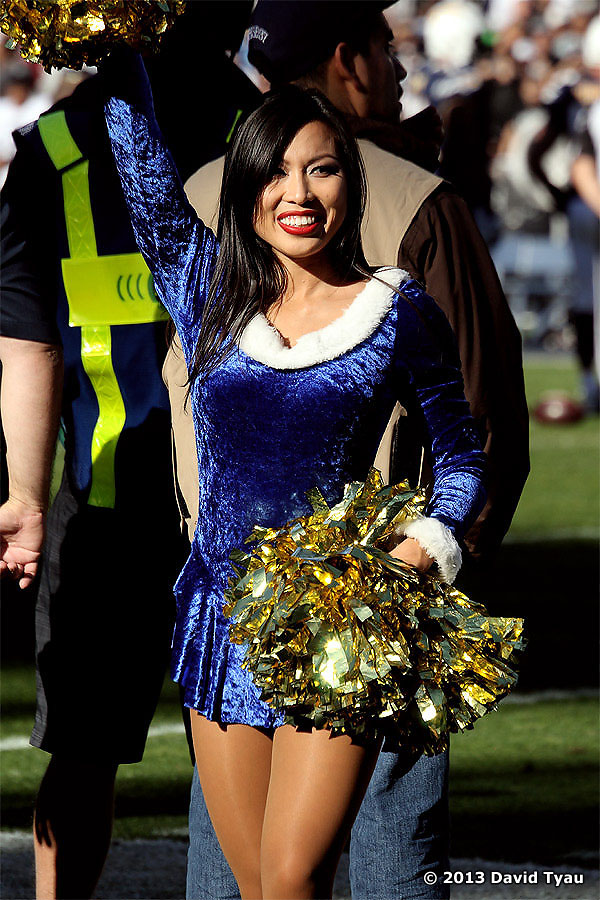 Up next is Karissa, Katie, Kayla, Kylie, Lindsay and Meridith.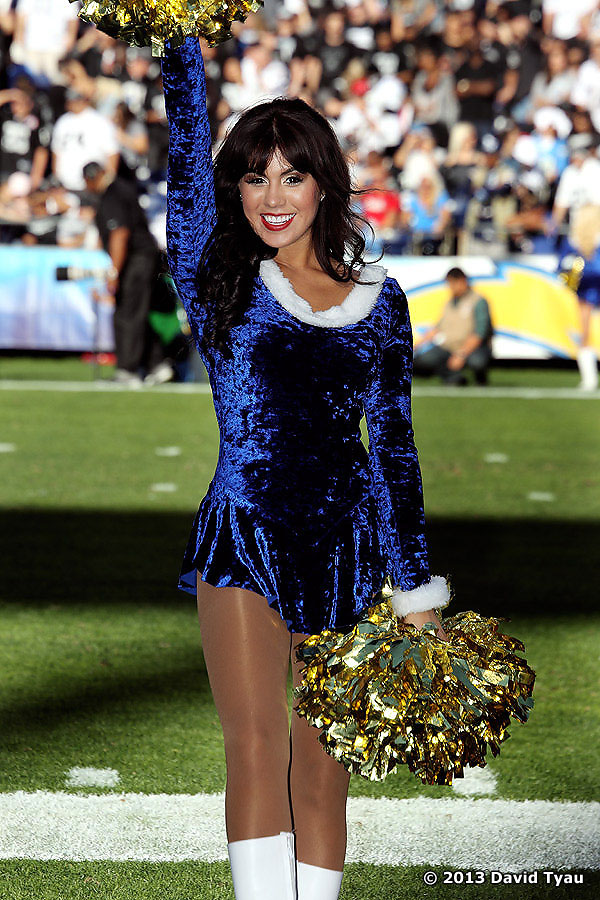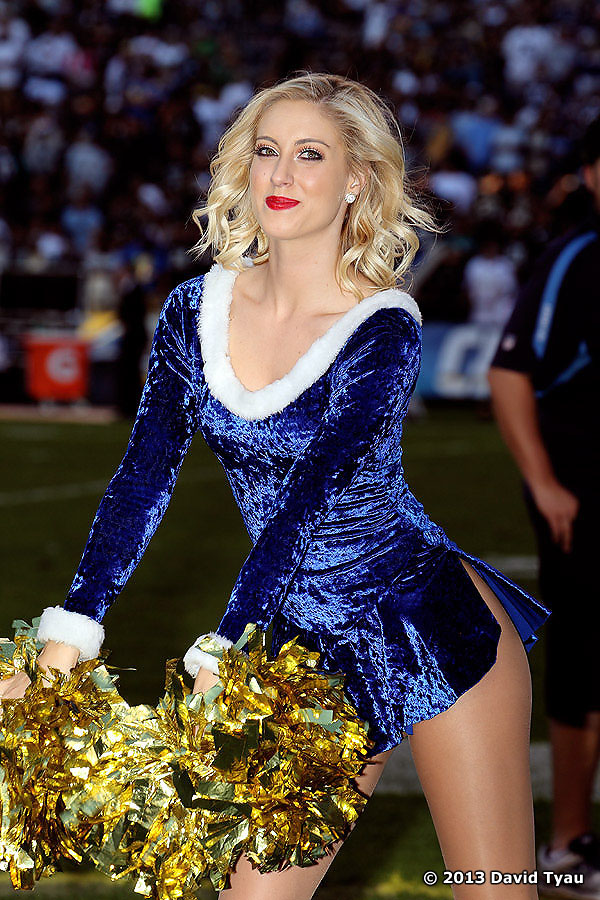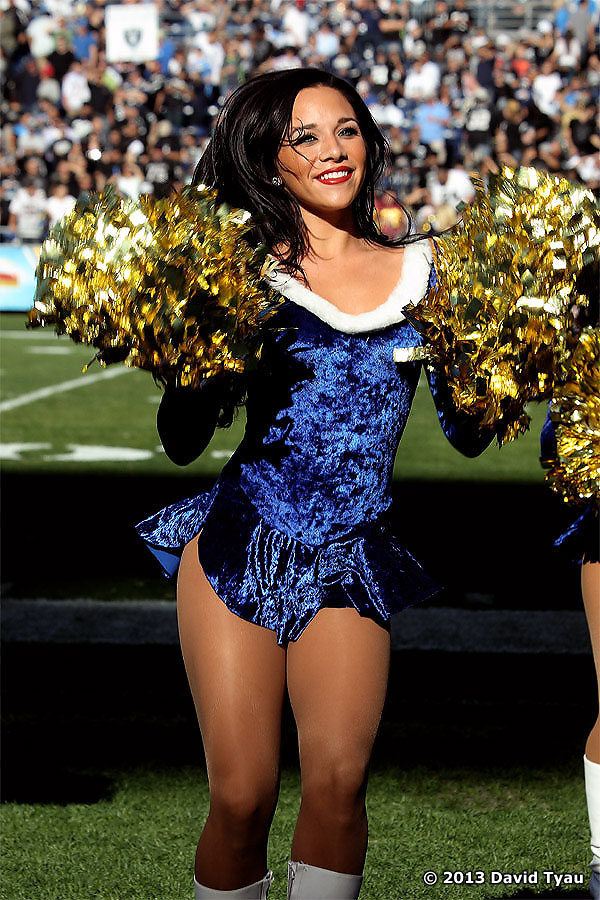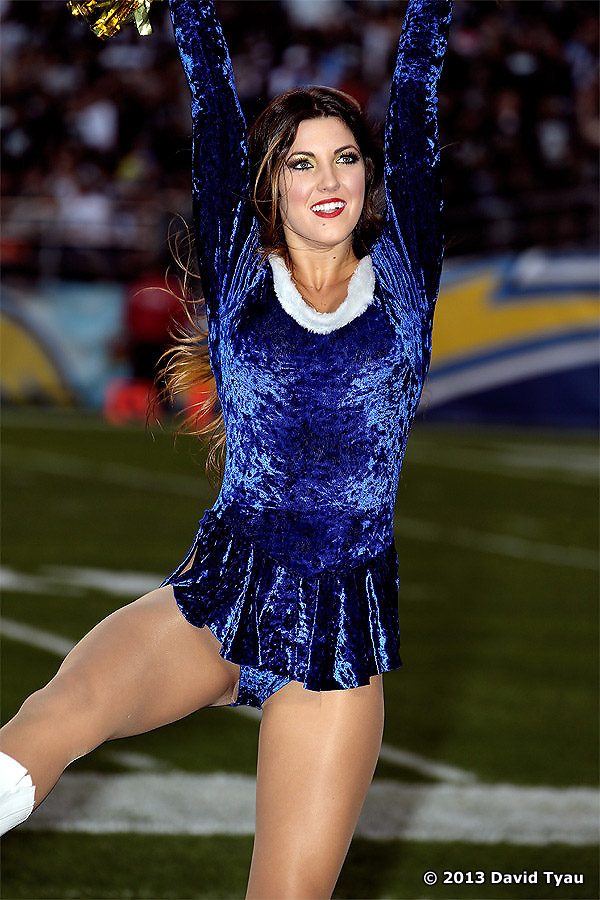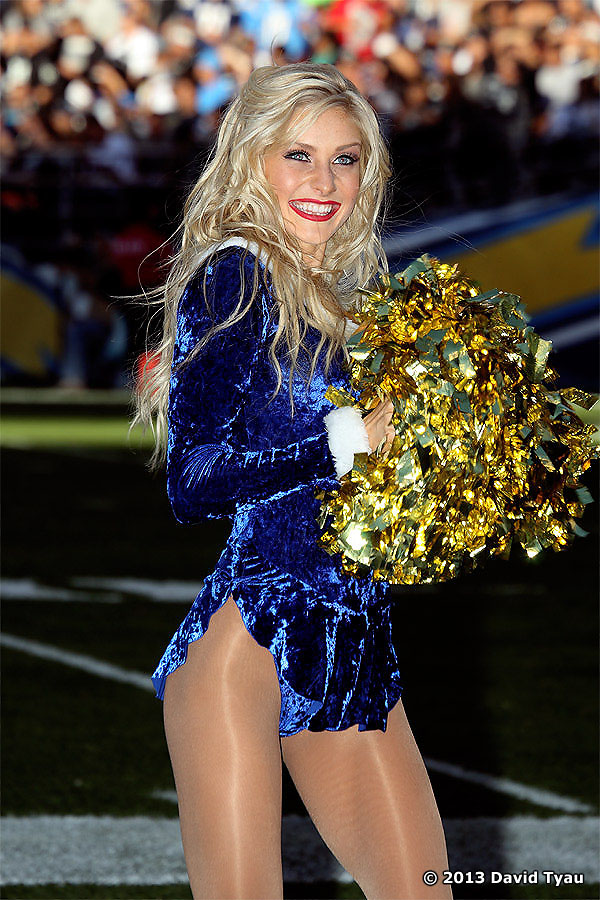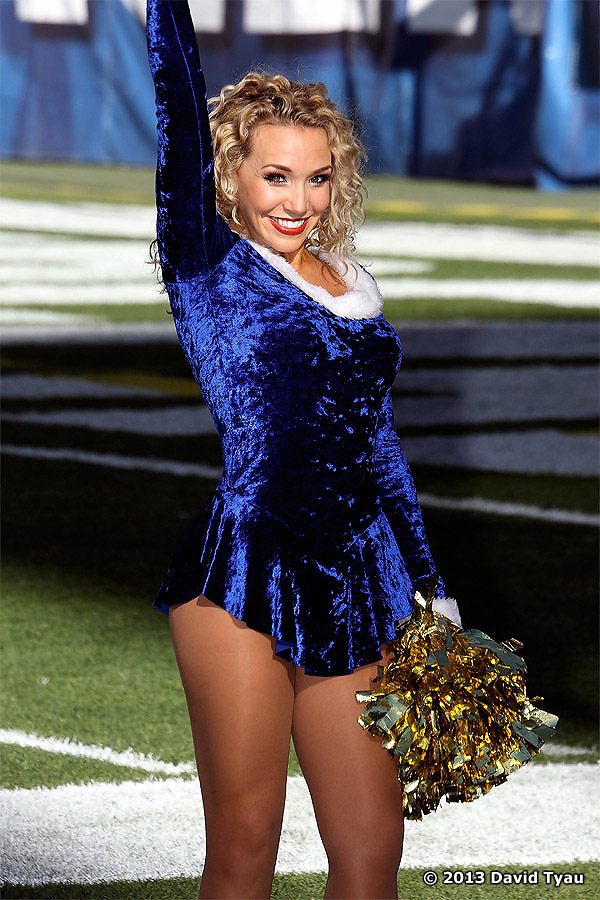 We conclude our coverage of the hottest dance team in the NFL with Nicole, Paige, Shelbi, Tawnie, Tina and Tinaiya.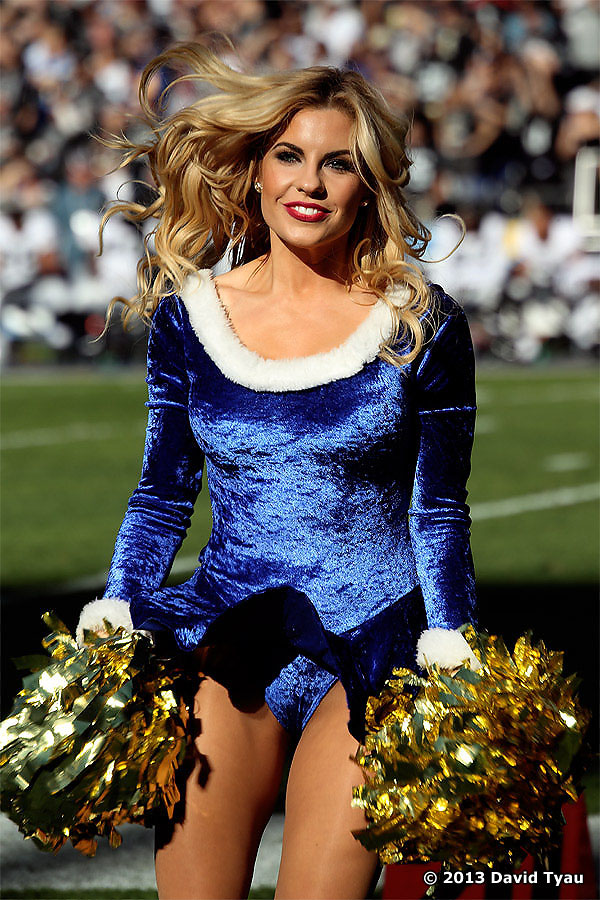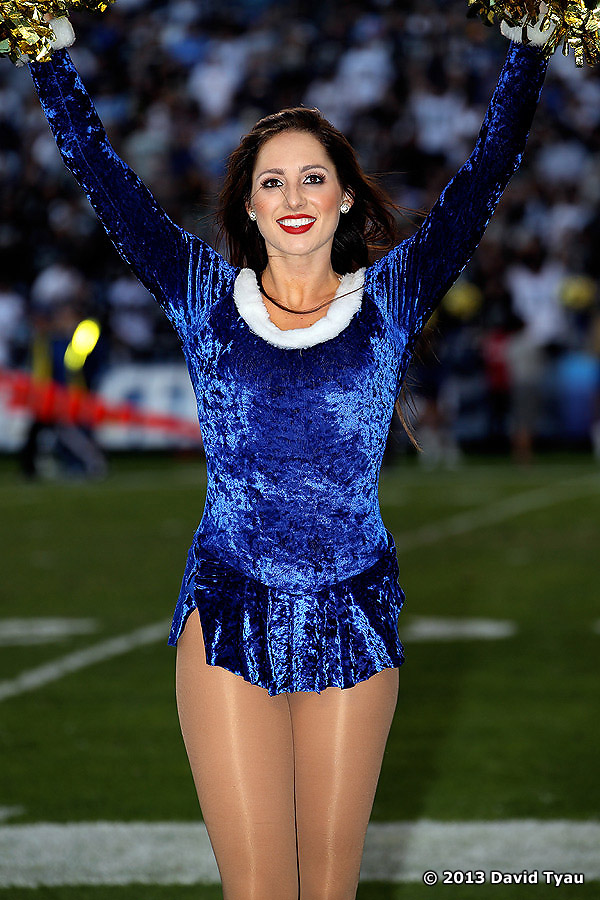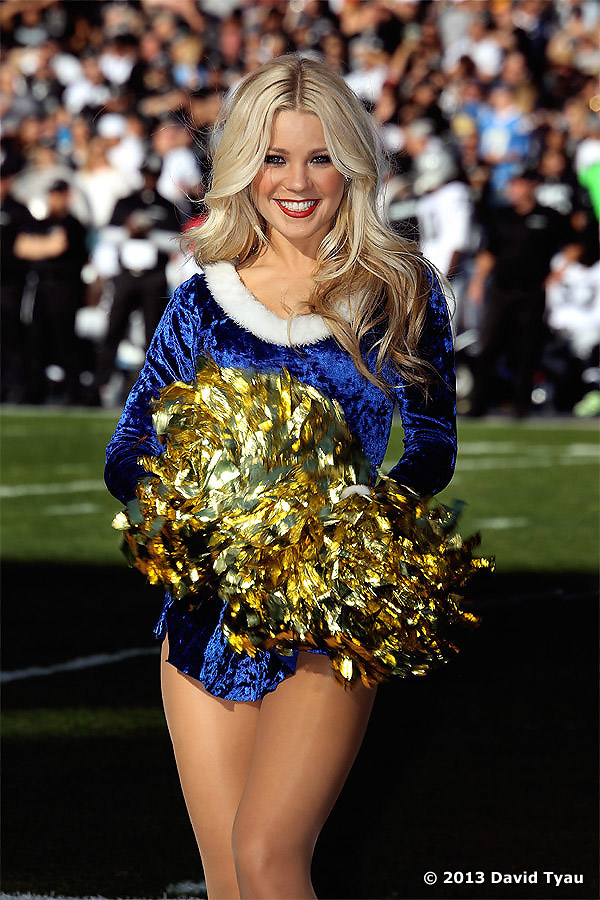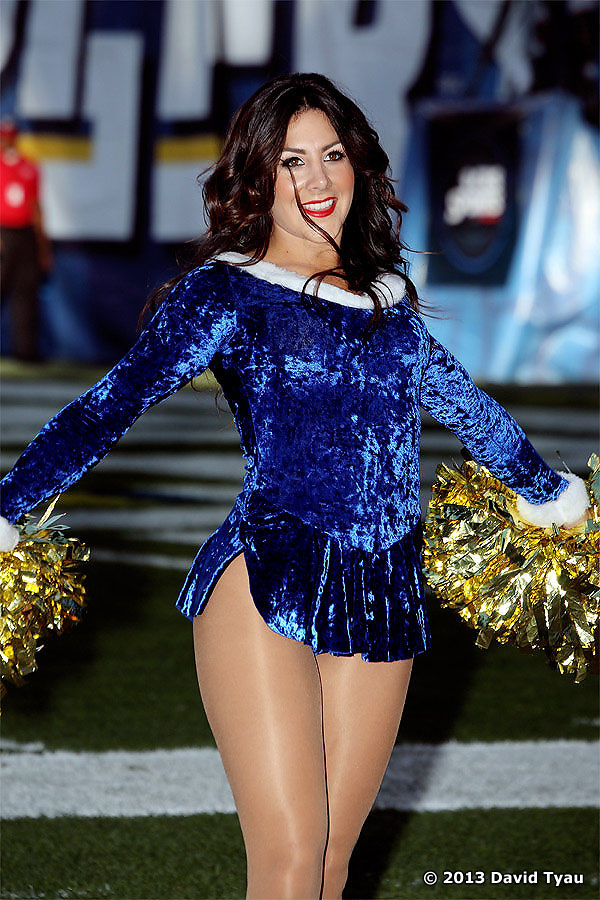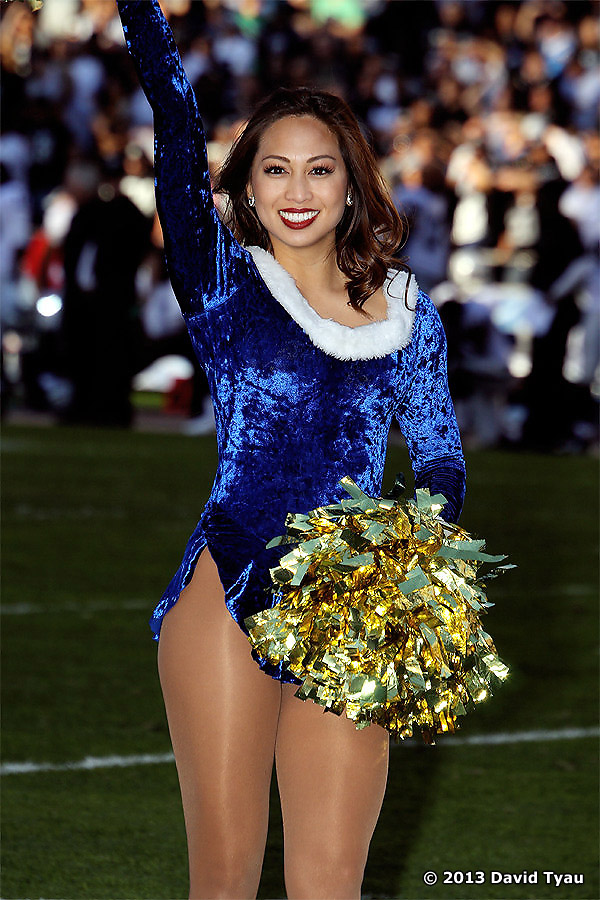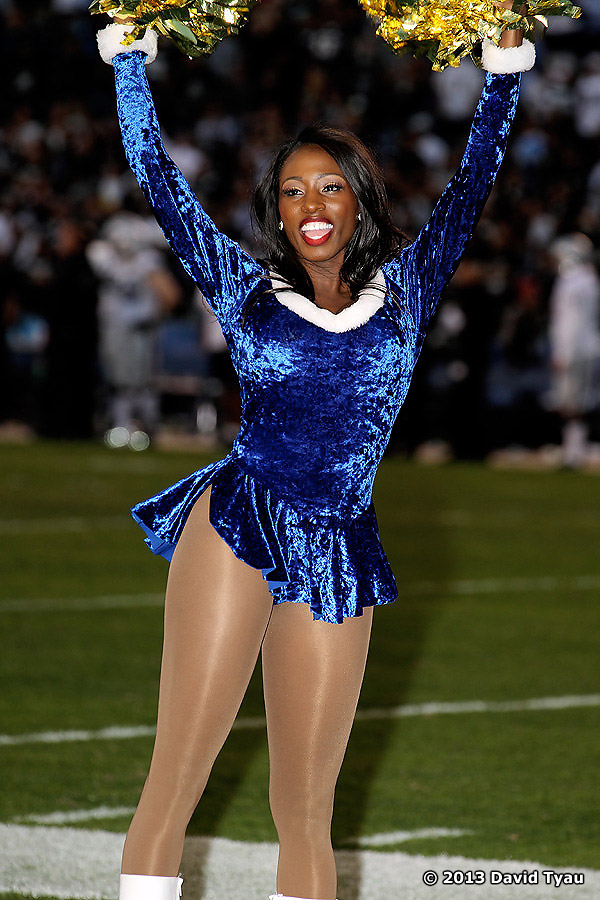 Okay, here's a bonus full body shot of Paige.  I don't normally shoot full body shots because I rarely get a clean view of the girls, but I want our readers to get the complete picture of how absolutely gorgeous these girls look in their blue velvet uniforms.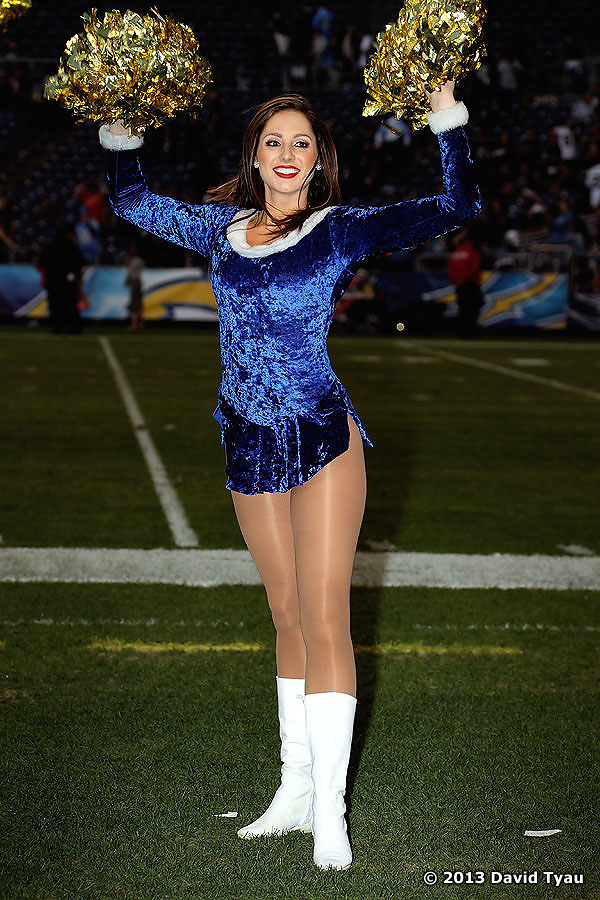 I think you will agree that the Charger Girls are simply amazing in their holiday finest.
Next week, the Chargers play host to the Kansas City Chiefs in, perhaps, the most important game in years.  With a win and a little luck, the Chargers could return to the playoffs, an achievement that hasn't happened since the 2009 season.
As for me, this was my last game for this season.  I want to thank Charger Girl Director Lisa Simmons for assembling another fine group of girls.  I have enjoyed photographing each and every one of them.  And to those Charger Girls who may be retiring, especially those two whom I had the chance to chat with in the Power Party last Sunday, thank you for all those years on the squad.  Good luck in your future endeavors.  And to those Charger Girls will be returning, see you next year!
*               *               *               *               *
For more photos of the Charger Girls, please visit my personal website: thehottestdanceteam.wordpress.com.