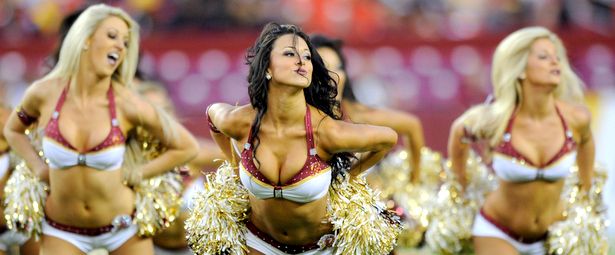 The Washington Redskins Cheerleaders (WRC) will perform in the 19th annual Cathay Pacific International Chinese New Year Night Parade in Hong Kong on Friday, Jan. 31, the first day of the Chinese New Year.
The Night Parade is one of the most popular events of the world-famous Chinese New Year celebration, kicking off Hong Kong's weekend-long festivities by bringing an extravagant procession of embellished floats and international performers to the city's Tsim Sha Tsui waterfront.
More than 20 cheerleaders will perform a brand new routine exclusive to the Night Parade alongside an extensive roster of critically-acclaimed performing artists.
The Washington Redskins, through the WRC, are the only American professional sports team to be represented in the Night Parade.
The Night Parade will be broadcast internationally from 8-9:30 p.m., reaching millions of local and international audiences alike as Hong Kong welcomes the "Year of the Horse" – the seventh sign in the Chinese Zodiac, symbolizing new beginnings for 2014.
"For years, Hong Kong has been the leading destination for authentic, thrilling Chinese New Year festivities," said Bill Flora, U.S. Director of the Hong Kong Tourism Board. "The entire world will be watching as the city welcomes thousands of international visitors with the pageantry, sophistication and authentic culture that only Asia's World City can deliver."