The Bucs had another home field "GroundhogDayMovie" performance last Sunday. One play into overtime and the Viking ship was sailing out into Tampa Bay Harbor with the Buc's carcass aboard. We're in for the long haul with this team so we'll keep showing up waiting for this wayward Pirate ship to raise a victory flag at Ray Jay. Keep the faith!! Next home game is against the Falcons.
The TBBC (previously known as Swashbuclers) are still performing at the top of the NFL class. Here's the photos as proof.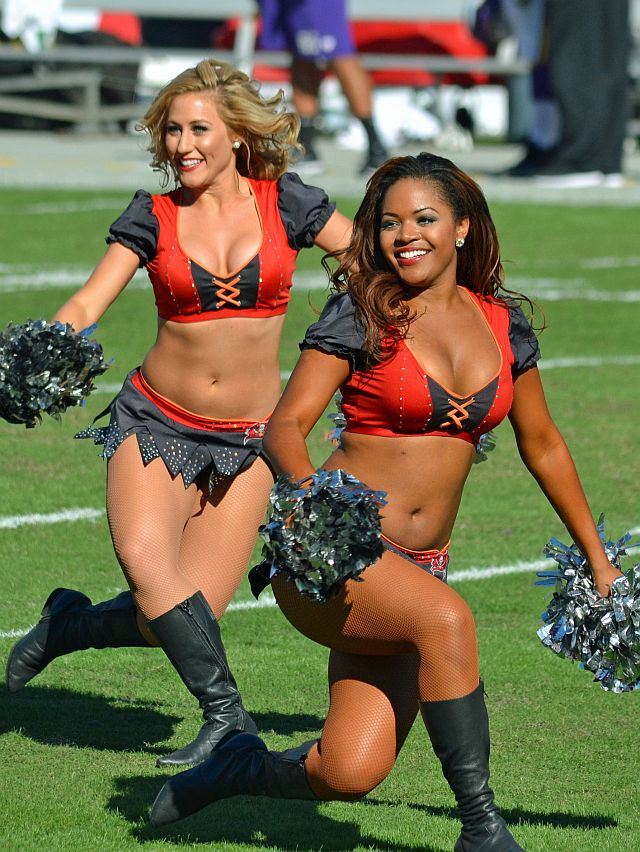 Chelsea and Micah (whose brother plays for Seahawks).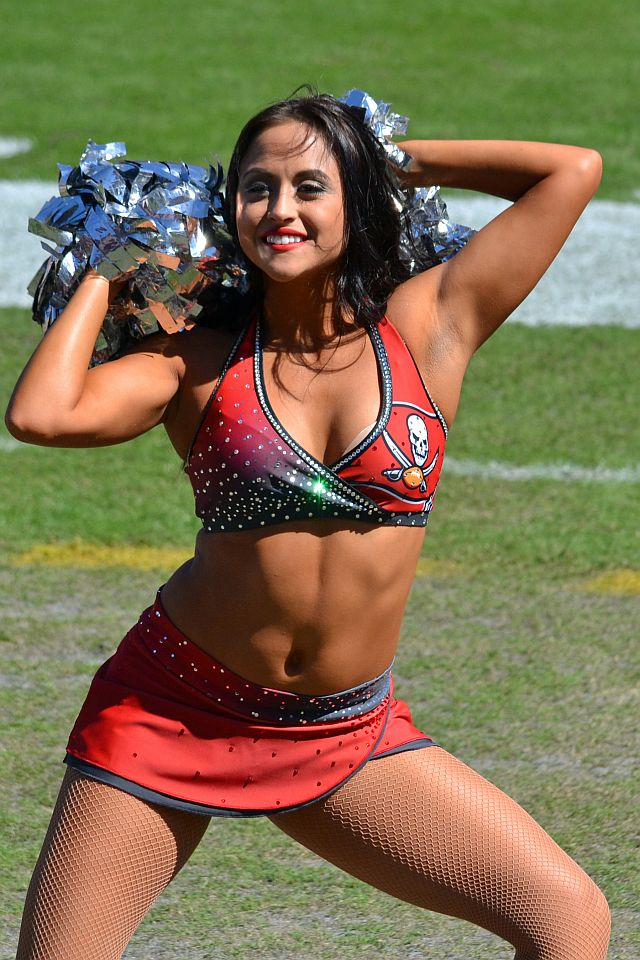 Antasia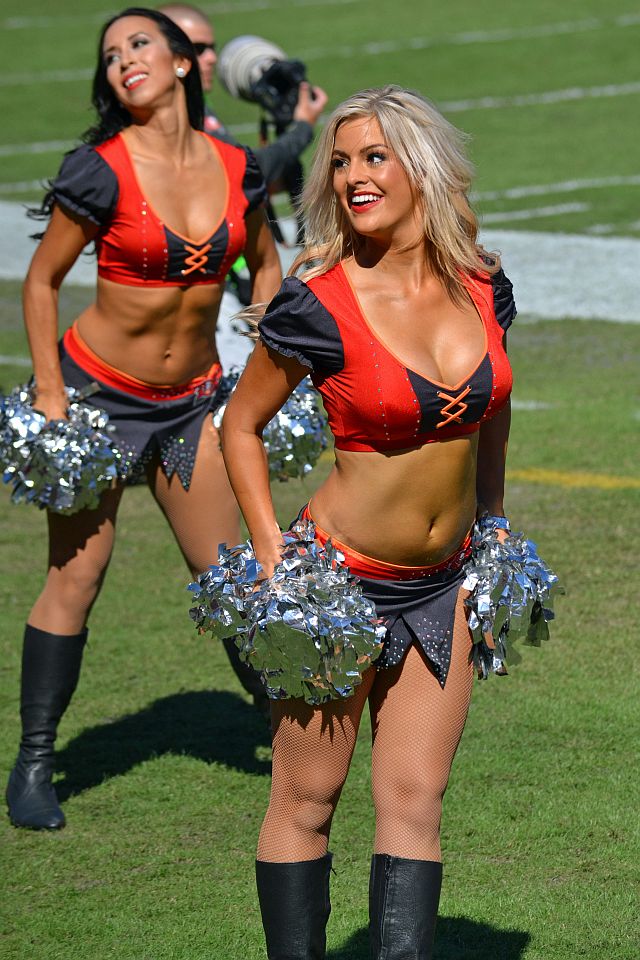 Jeannie and Tricia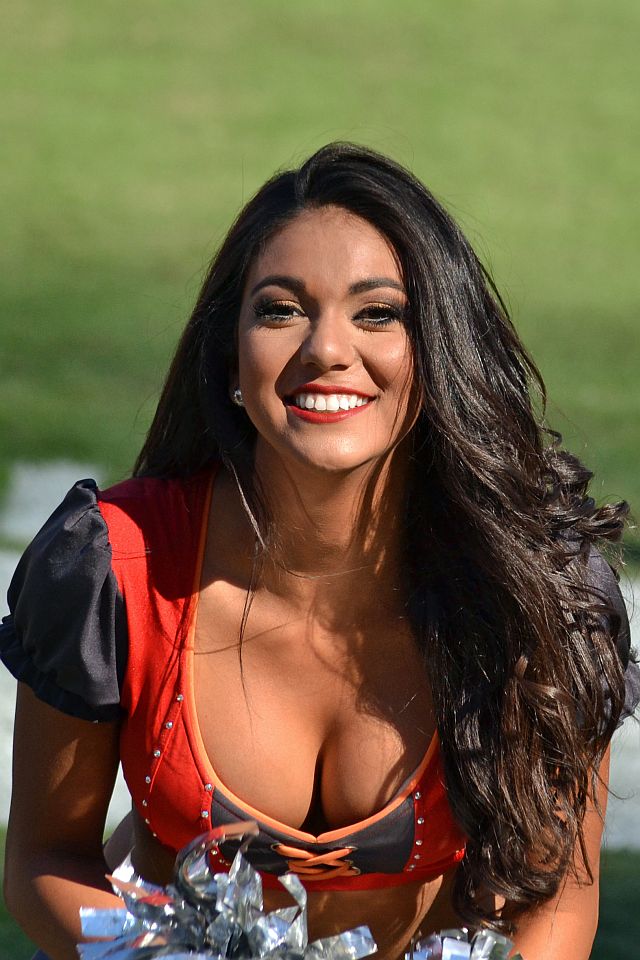 Crystale (trained four summers with Radio City Rockettes).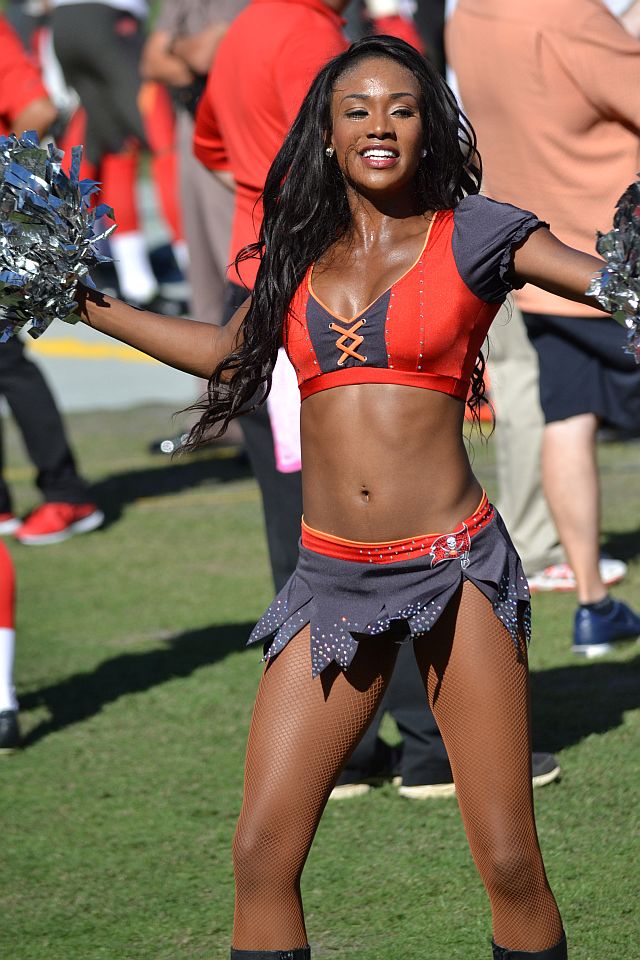 Christina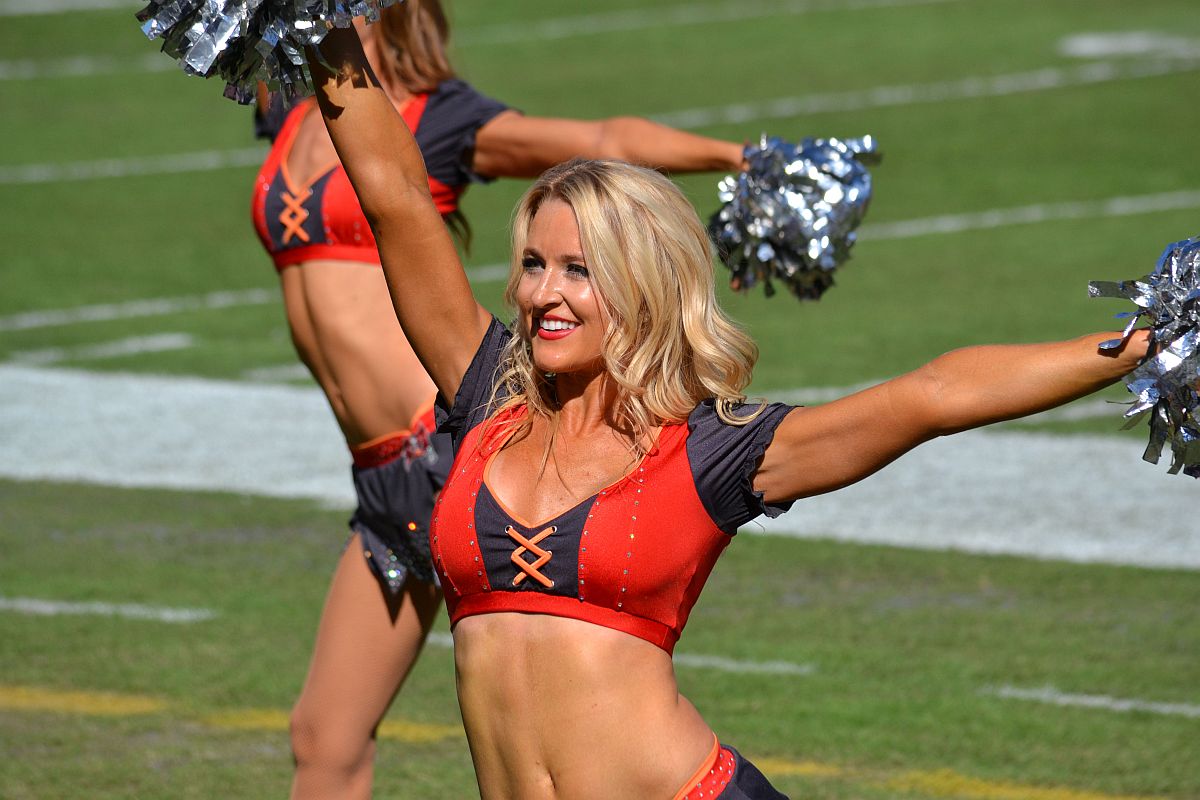 Cassie (second year line Captain).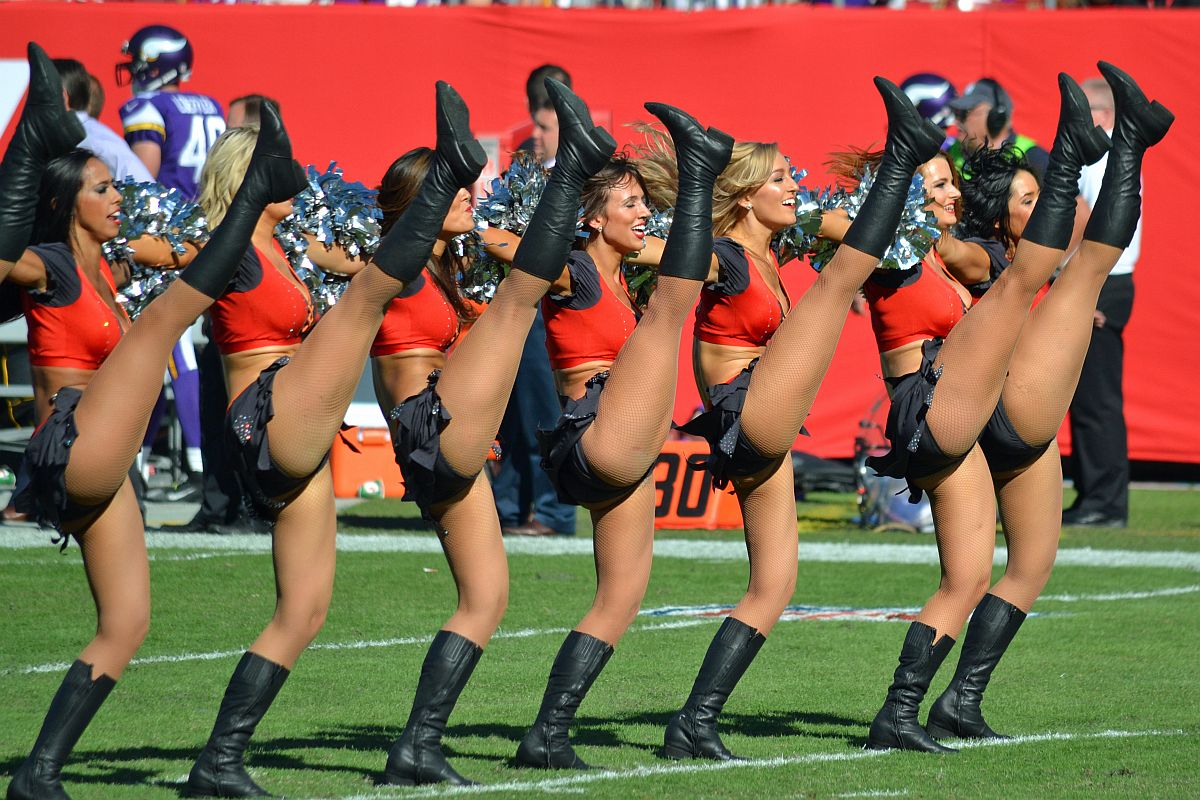 Precision personified.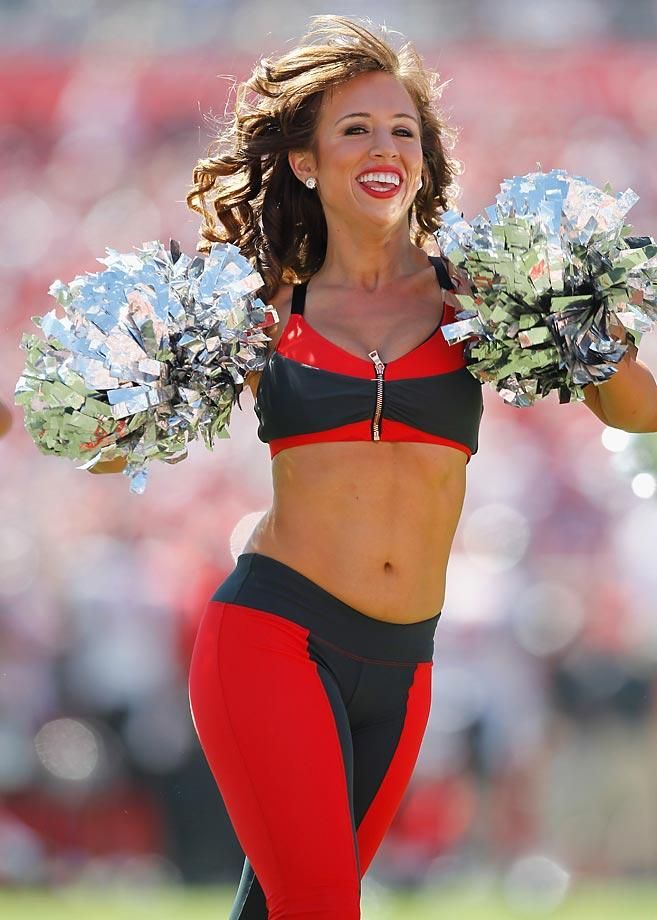 Cori in a new outfit at 1st Q dance (SI photo–Scott Iskowitz / Getty Images)