Last Sunday, LP Field was 80 degrees and sunny, lovely, but a bit warm for Titans Cheerleaders who may have planned for more autumnal temperatures when planning their Halloween costumes. Of course captains Anne and Jessi's line seemed just fine. For one thing, Jessi was devilishly at home in the heat, after all, she is a Florida native.
And Kate's Hunger Games costume had a plan A (black tights for a cool day) and plan B (shorts if things were warmer), so Kate's Katniss was right on target. Here are the talented Titans Cheerleaders captained by Anne and Jessi: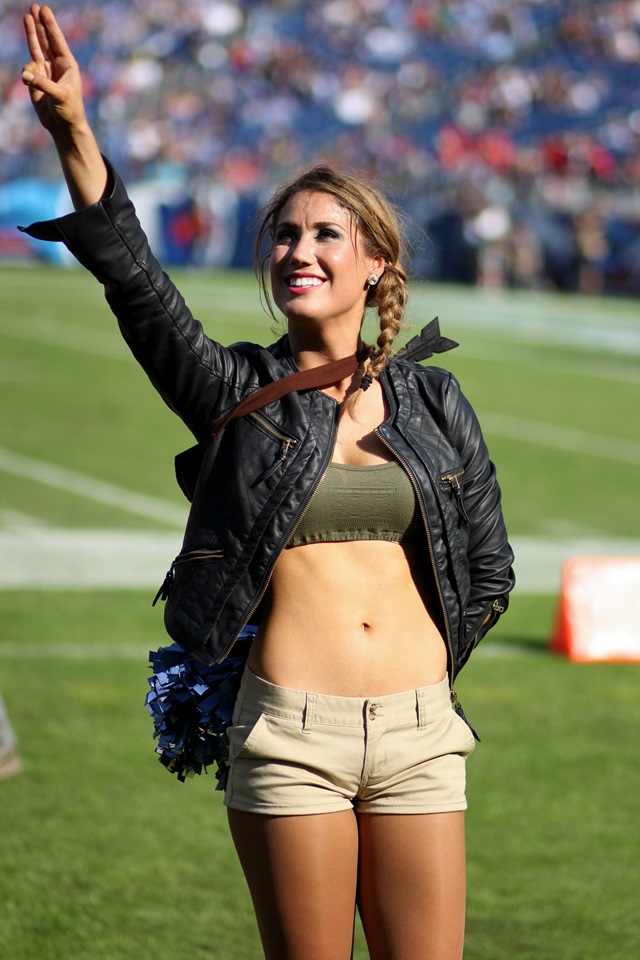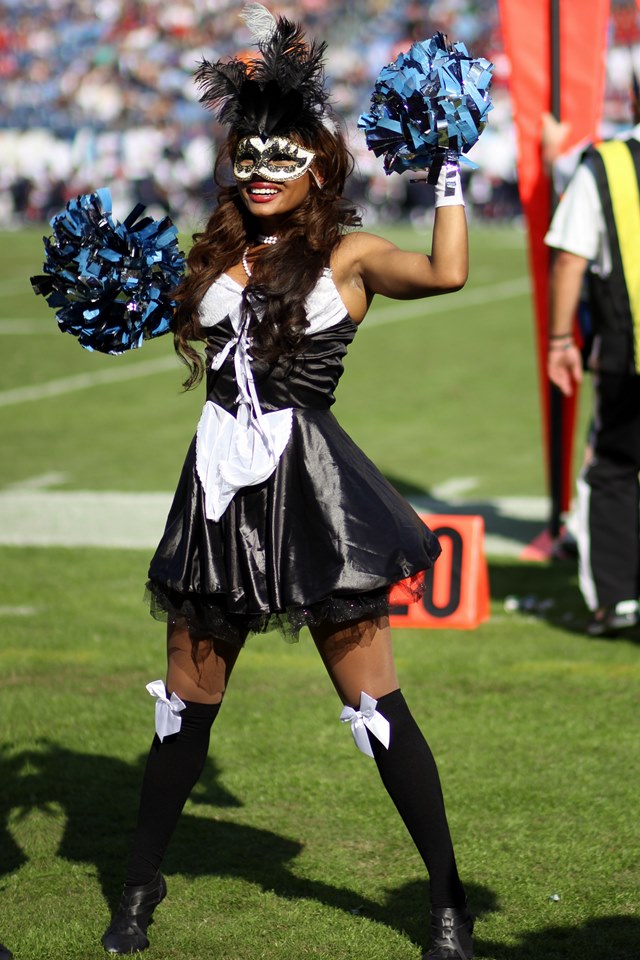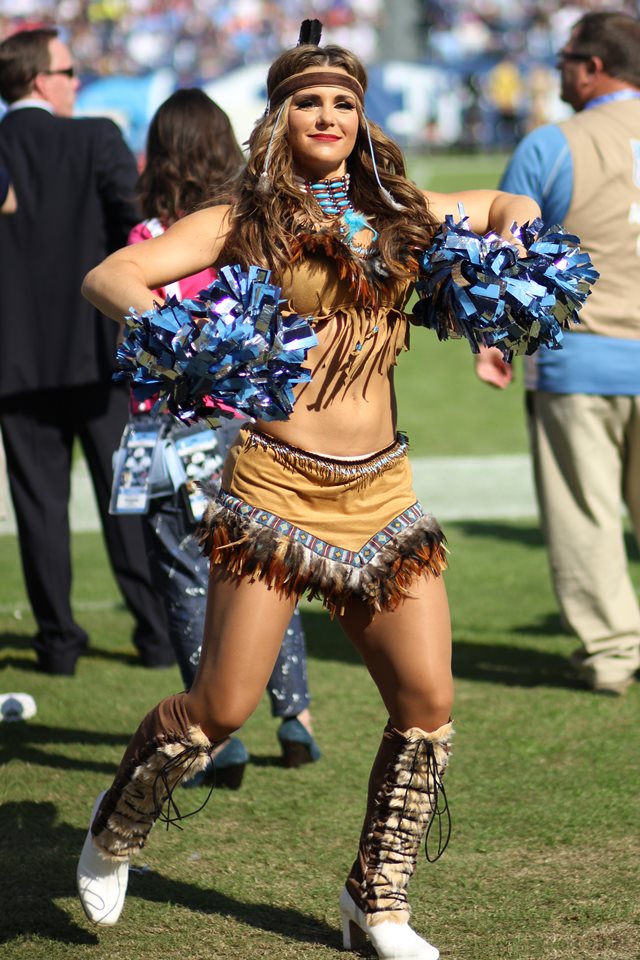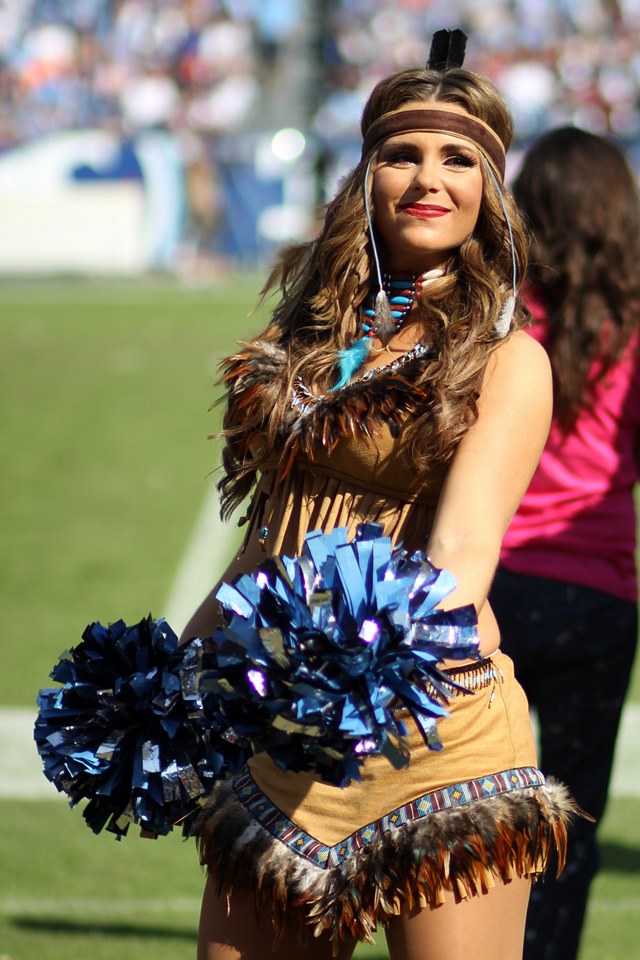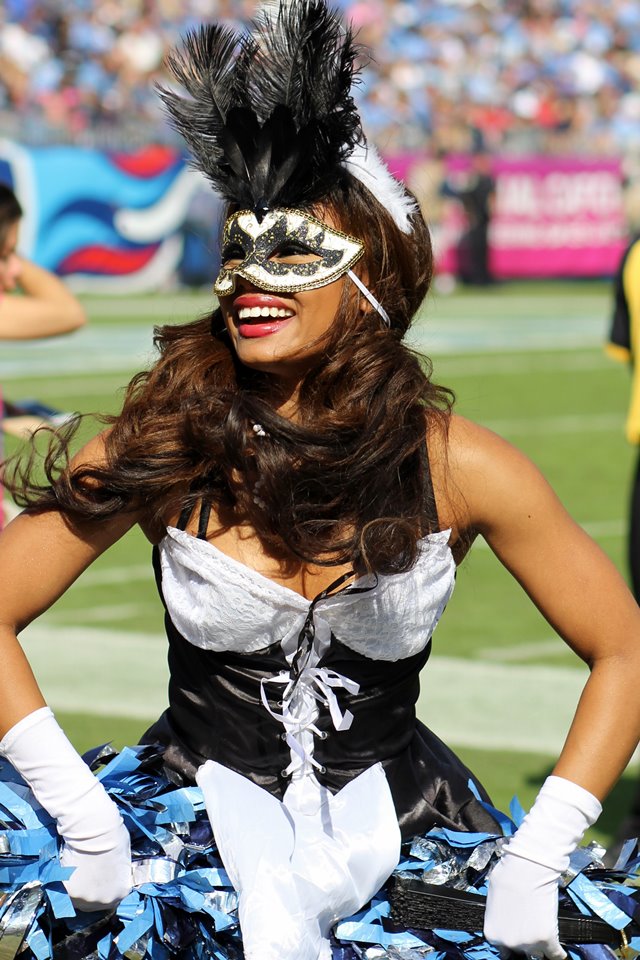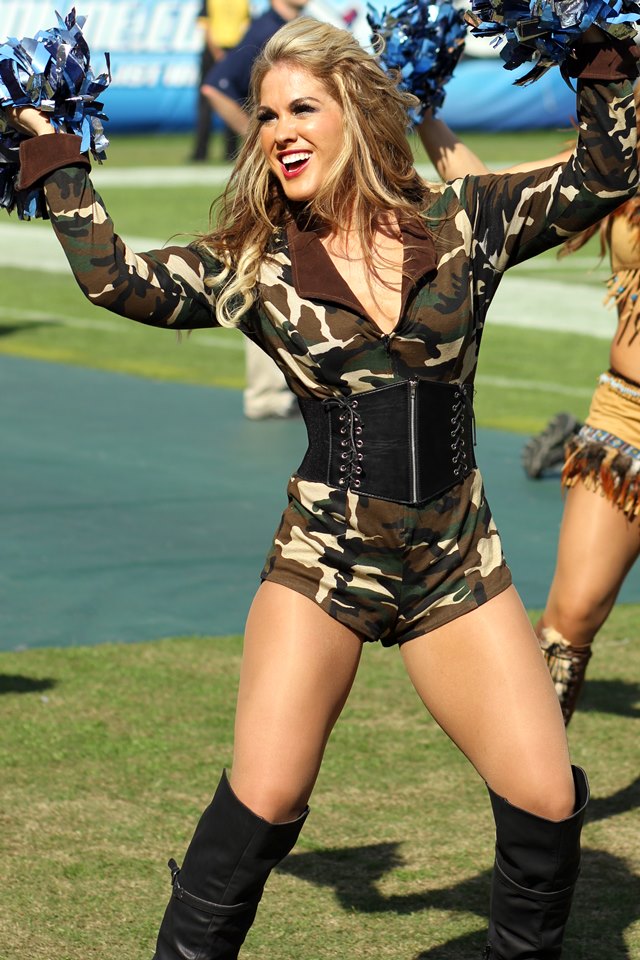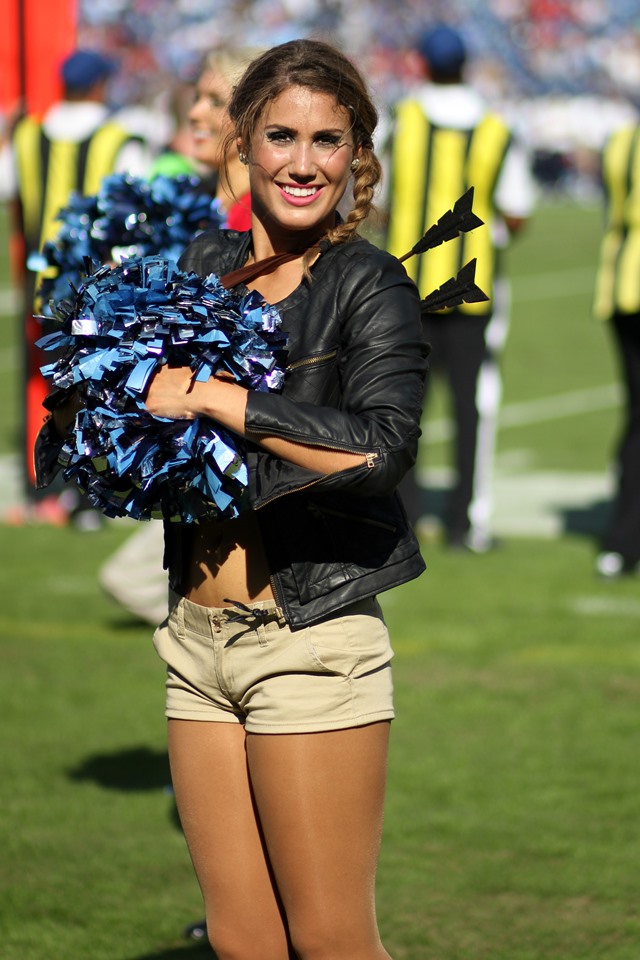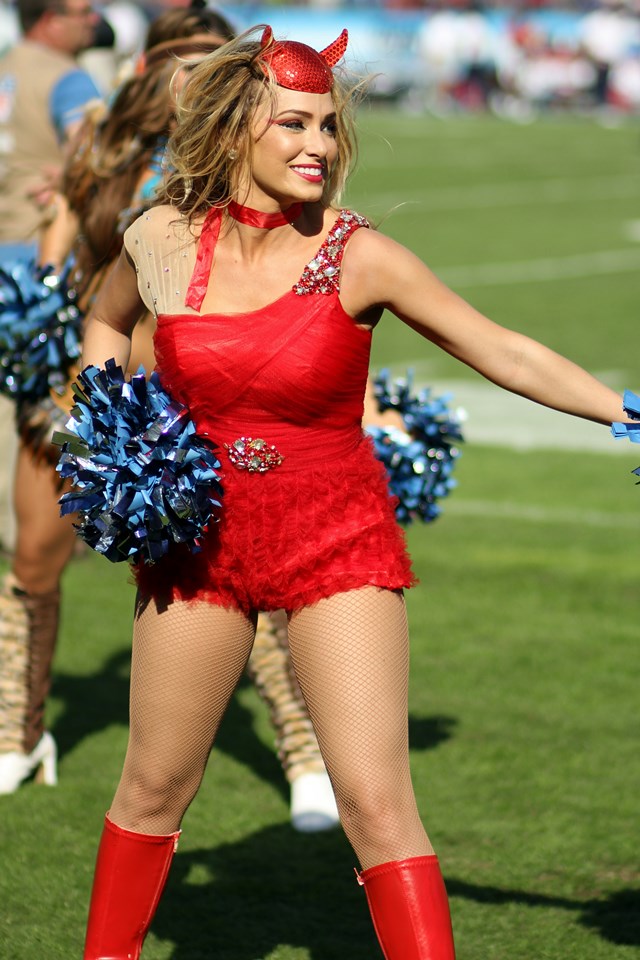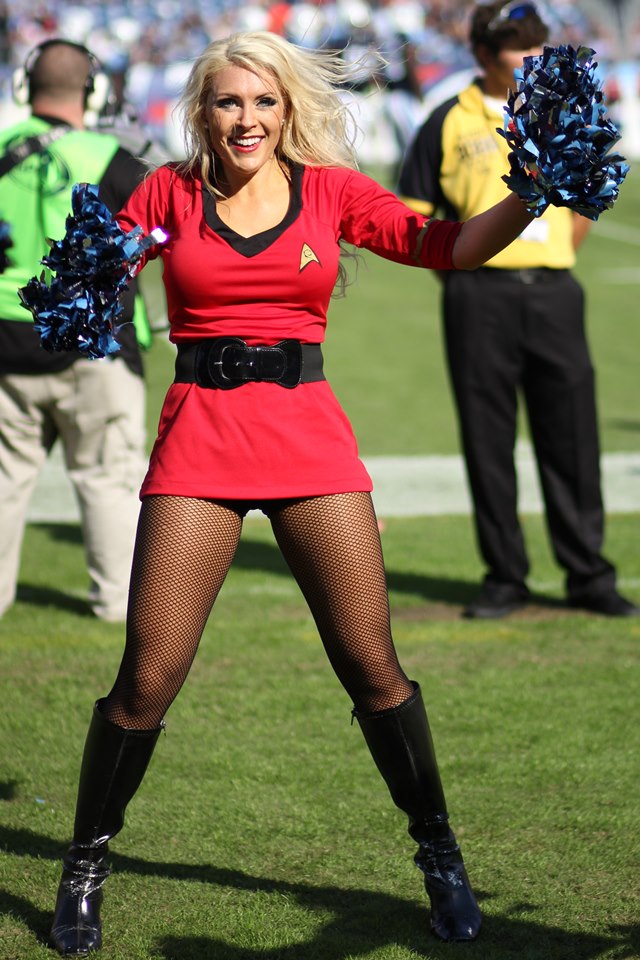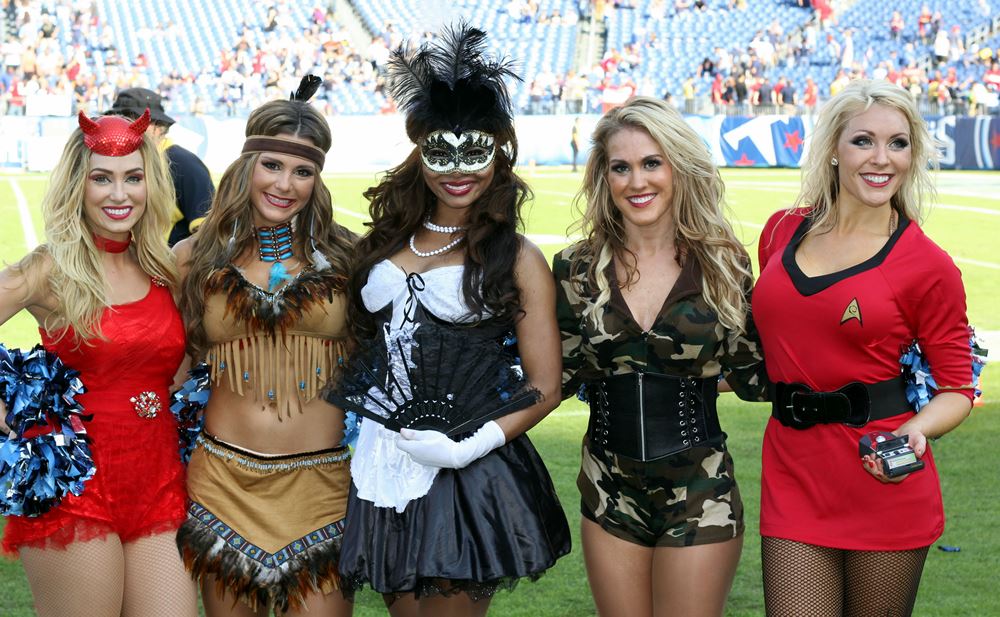 More photos of this talented group of Director Stacie Kinder's squad are at this link.