The Philadelphia 76ers today announced audition details for the 2015-16 Sixers Dancers, which include auditions in both Philadelphia and New York City.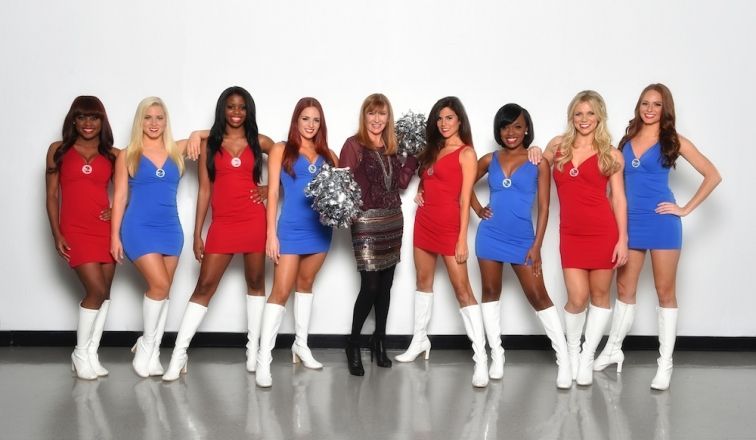 The team will host an open call audition in Philadelphia on Wednesday, June 17 at the Sixers' home arena (3601 S. Broad St., Philadelphia, PA 19148) beginning at 6:30 p.m. (media encouraged to attend between 8:00 and 8:45 p.m.). Walk-ups are welcome, but pre-registration is strongly encouraged.
The team will also host an audition in New York City on Monday, June 15 at Broadway Dance Center (322 W. 45thSt., 3rd floor, New York, NY 10036) at 8:00 a.m. (Dancers in the Philadelphia region are encouraged to try out at the local audition on June 17.)
Individuals interested in trying out for the Sixers Dancers must be at least 18 years of age by June 1, 2015 and should have prior experience in dance. They must also fill out the application form linked HERE and pay a $20 audition fee.
Dancers are also encouraged to register for one of the upcoming Sixers Dancers Pre-Audition Workshops. The Sixers will hold workshop sessions at Touch of Class Dance Studio (483 Park Way, Broomall, PA 19008) onSaturday, May 30 from 9:30 a.m. to 1:00 p.m. and Thursday, June 11 from 5:30 to 9:00 p.m. Attendees will learn the necessary choreography for auditions and get inside tips from current members of the team. Those interested in attending the Pre-Audition Workshops must email Derrick Hayes, Sixers Live Events Manager, atderrickhayes@sixers.com.
The Sixers Dancers are entering their 19th season as an integral part of the Sixers' game night entertainment, performing multiple times and visiting fans at every home game. Off the court, the careers, educational accomplishments and community involvement of the Sixers Dancers will empower young girls in the Philadelphia region to pursue their goals, while also inspiring them to be beautiful inside and out.