The attendance problems of the Rays are well documented but it's not for lack of trying. The Tampa Bay Rays always field a competitive team and their fan promotions are second to none. This past weekend they beat the Red Sox in a "Turn Back The Clock" game including retro (but hideous) uniforms.
The Ray Team performers also went all in by finding outfits and music straight from the 1970's. It always a good day when the Sox lose but the promotion added extra enjoyment to the game.
Good job to the Ray Team for a fun show.
Enjoy the following photos and album.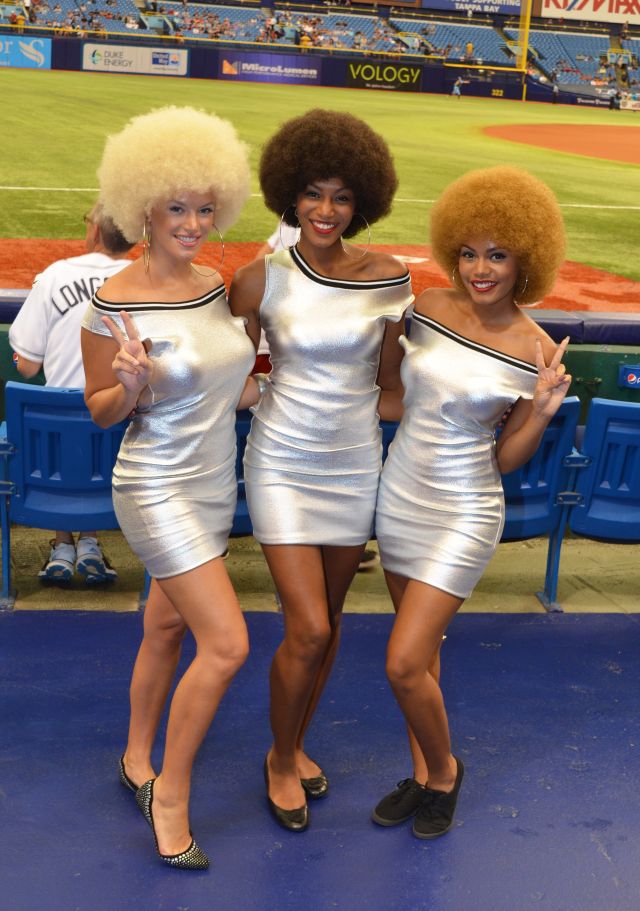 Rachel, Khrystle and Kiana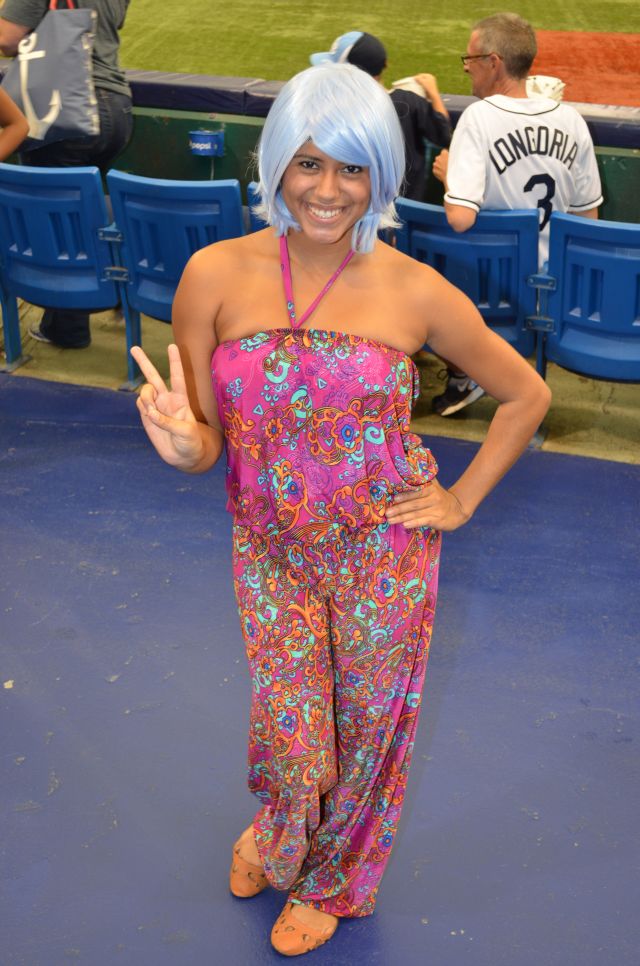 Eli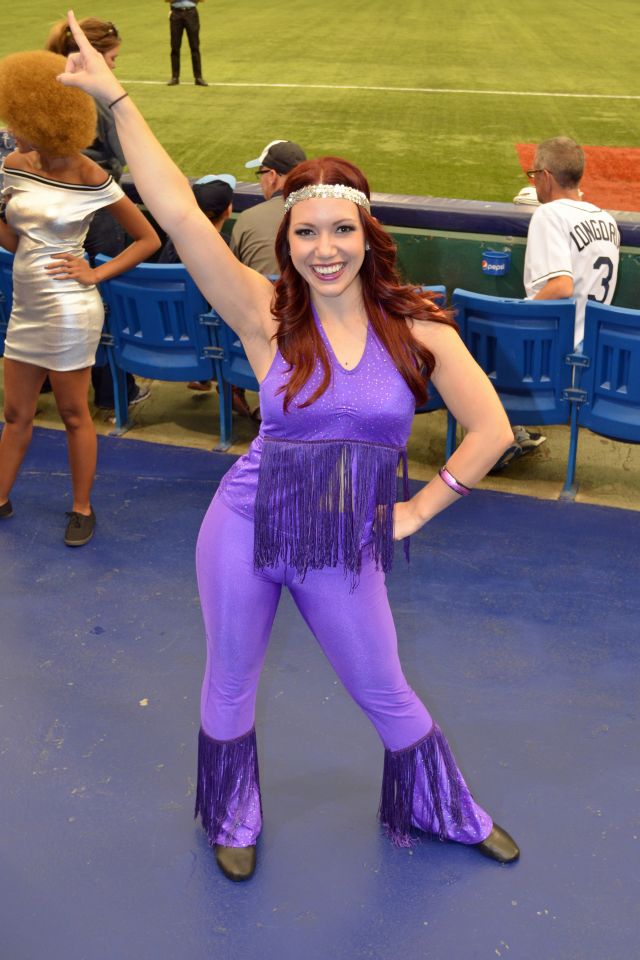 Ashlea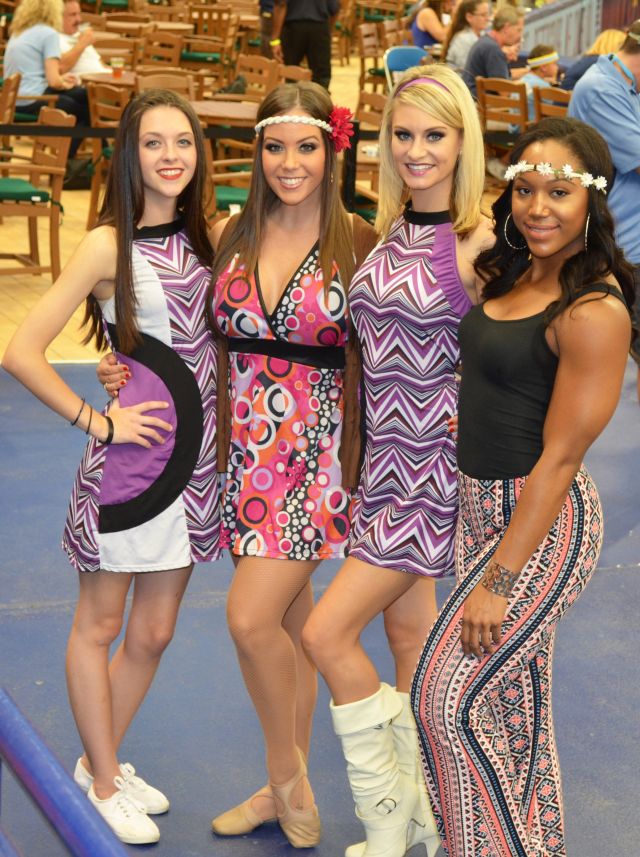 Zoe, Lacey, Brittany and Tyra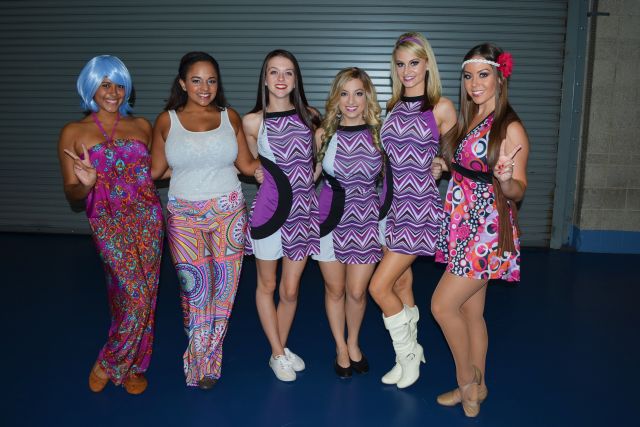 Eli, Lorenza, Zoe, Amanda, Brittany and Lacey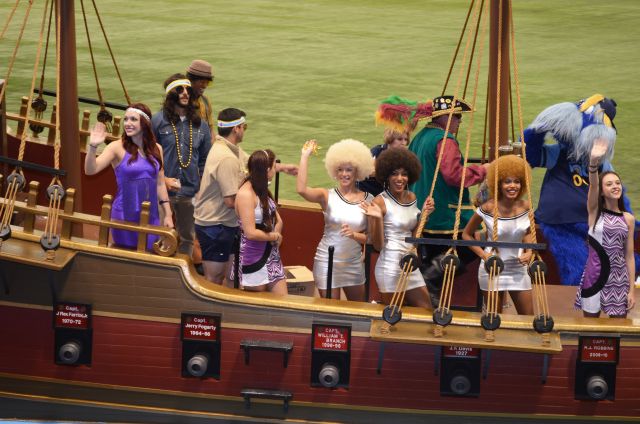 Ray Team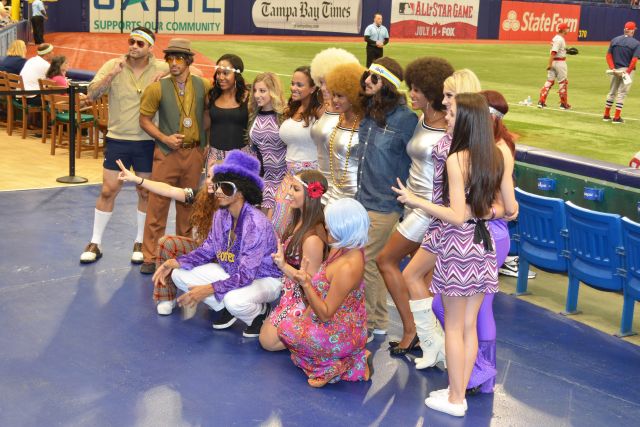 Ray Team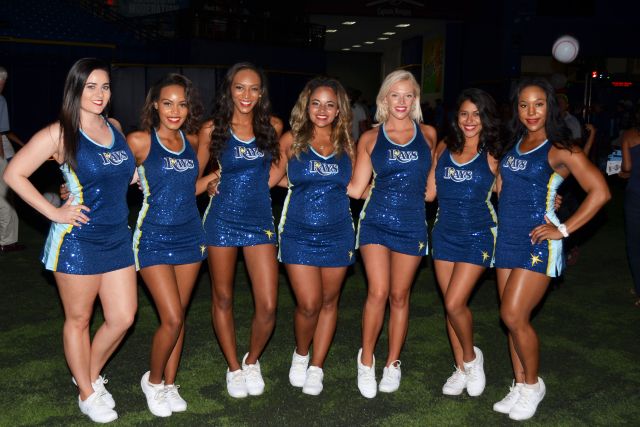 Valerie, Kiana, Khrystle, Lorenza, Rachel, Eli, Tyra