Belated congratulations out to the Chicago Blackhawk players and Ice Girls for their 3rd Stanley Cup victory in the last six years. Dynasty accomplishment. My hometown Lightning had a great season and I feel they announced to the NHL they will be a tough out over the next few years.
A secondary reward of following Tampa Bay in the 26 postseason games is that the Lightning Girls became more visible than ever because of all the away watch parties. What started with only 500 fans grew to 18,000 by game 6 of the Cup Finals. Compared to the other majors the NHL has a smaller, but more raucous, fan base. That base grew exponentially in Tampa this year. Success breeds more success, amazing journey, great memories.
After the final game I cornered third year Lightning Girl Captain, Allison, and asked for her reflections on this miracle run season:
Allison, can you run me through the last 12 months?
Allison: "In 2014 when we got swept by the Canadians I was so disappointed, but I knew that the Bolts would get revenge. It is still surreal to me that we made it to the Stanley Cup Finals. It was such an honor to be Captain of the 2014-2015 Lightning Girls team. When I first made the team 3 years ago, I never would have thought that I would get to experience this great season. It is truly a dream come true and something that I will remember for the rest of my life."
Is being a Lightning Girl more than cheering on game days?
Allison: "Being a Tampa Bay Lightning Girl is so much more than just dancing at the games with pom-poms. One of my favorite parts about being a Lightning Girl is the one-on-one interaction we have with our fans. We are constantly out in the community representing the Lightning Organization and interacting with people. It's so much fun to be able to meet and form a relationship with so many incredible individuals throughout the season. Meeting with the young kids is my favorite. It's really an amazing feeling to know that you are a role model to someone."

Tell the UC readers about the watch parties.
Allison: "Our Watch Parties during playoffs were insane!!! It really encouraged the community to come together and support our Bolts. We had THOUSANDS of fans come out to our watch parties. It allowed our fan base to grow, which is great!"

Will we get to see you for another season?
Allison: "Sadly, this was my last season as a Lightning Girl. The Lightning Organization has been such a huge part of my life for 3 years and I am heartbroken that this is the end. However, I have some very exciting things happening in my life. In a few months I will be moving to London for 10 months to study abroad at Middlesex University. Studying abroad has always been a dream of mine so I am very excited to start this new chapter of my life."

I always saw your family at the games!
Allison: "Throughout my 3 years as a Lightning Girl, my family has always been so supportive. They were at every single game supporting the Bolts and watching me. My 6 year old niece, Kenna, would come as well and dance with us. She had her own pair of matching pom-poms and a Lightning cheerleader outfit. I am so thankful that I was able to share this experience with my family and my niece."
Congratulations from UC to the Lightning Girls and the entire Lightning organization for a great season. I added some 60 photos to our Lightning Girls playoffs album–enjoy.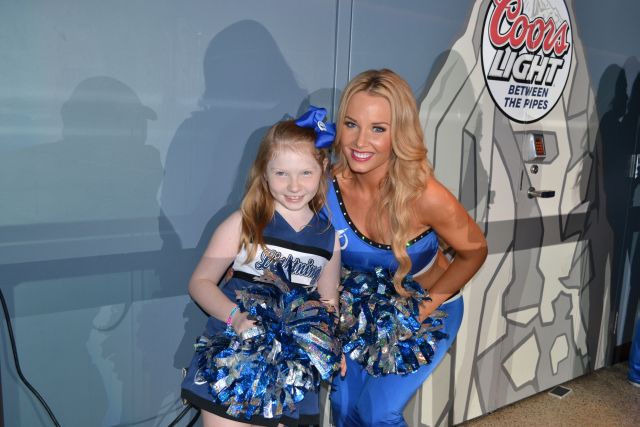 Allison and her 6 year niece Kenna.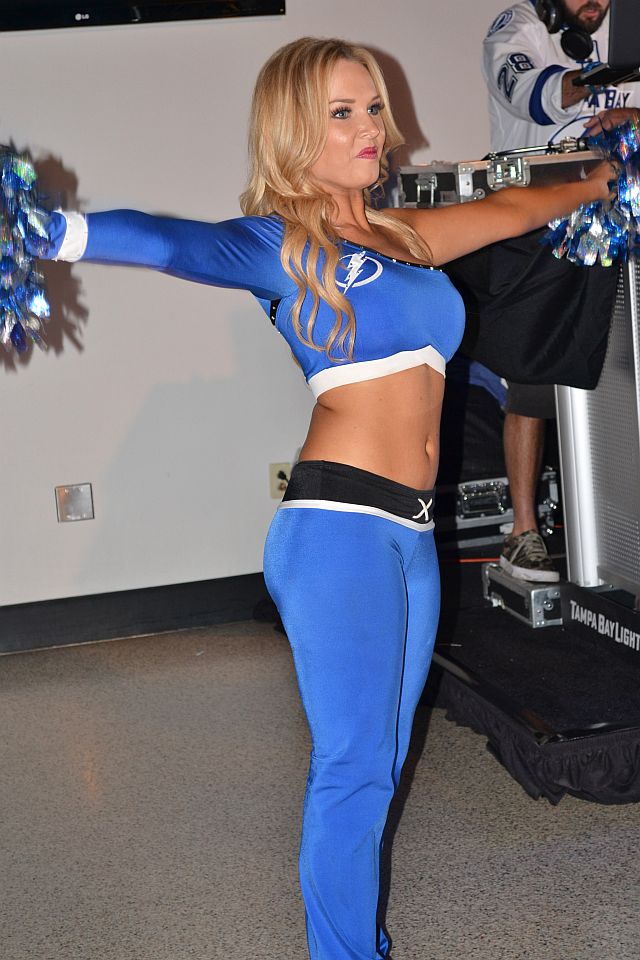 Allison's final game.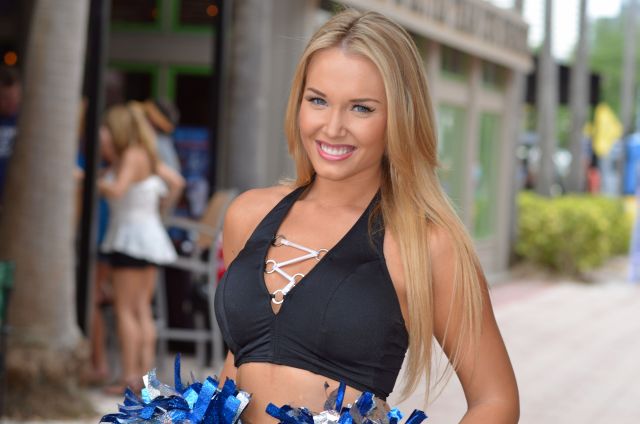 Allison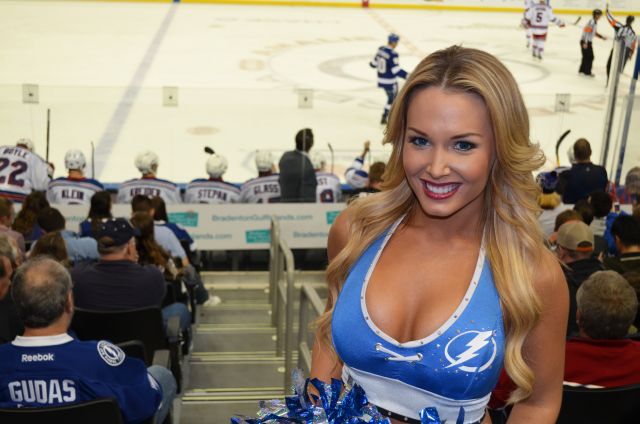 Allison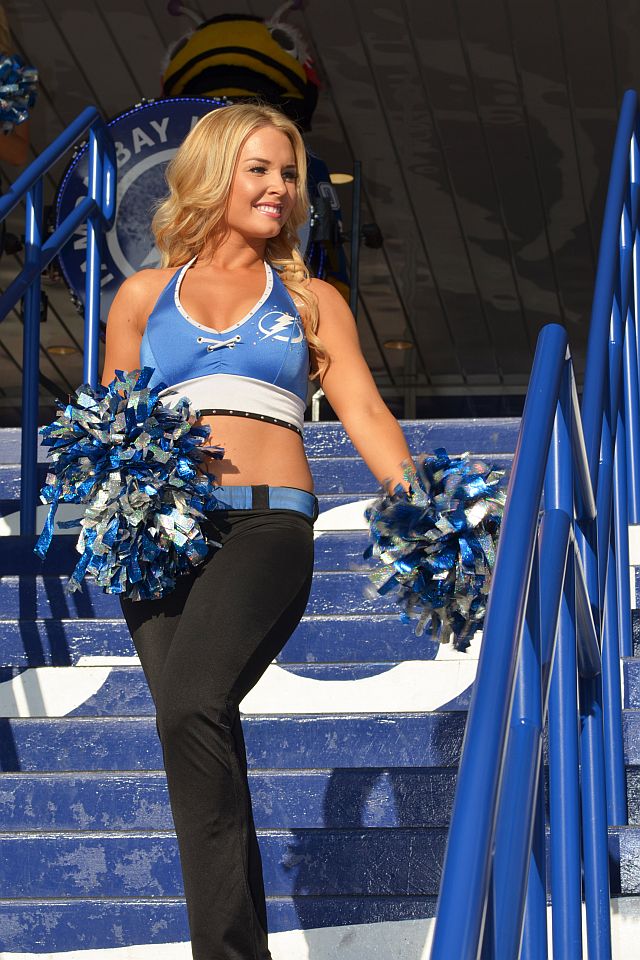 Allison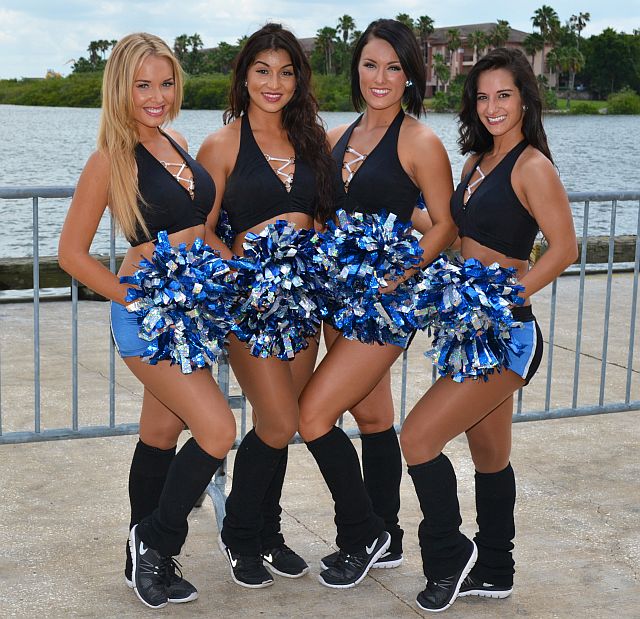 Allison, Isabella, Alyssa and Stefania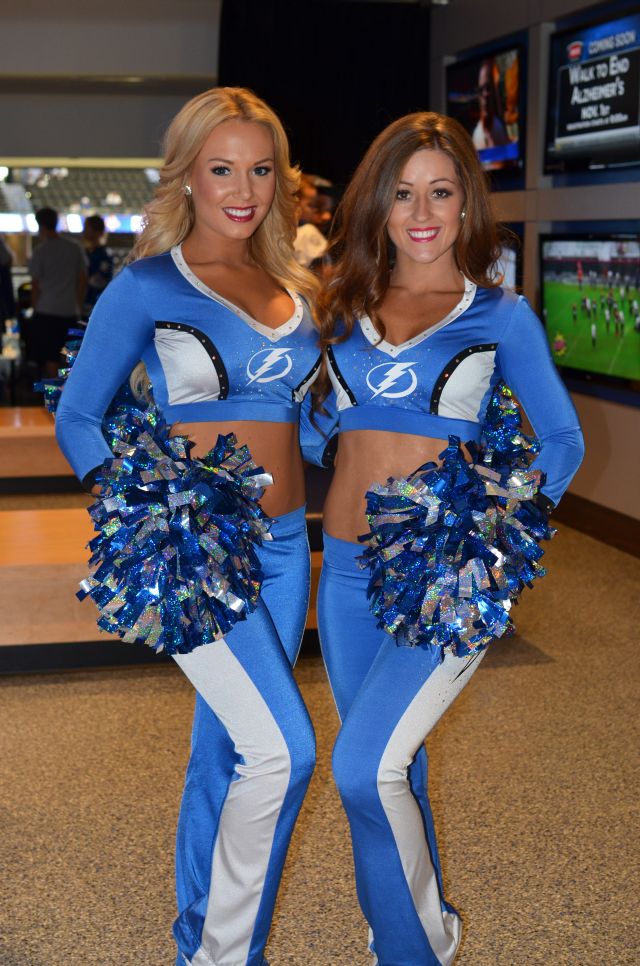 Captains Allison and Heather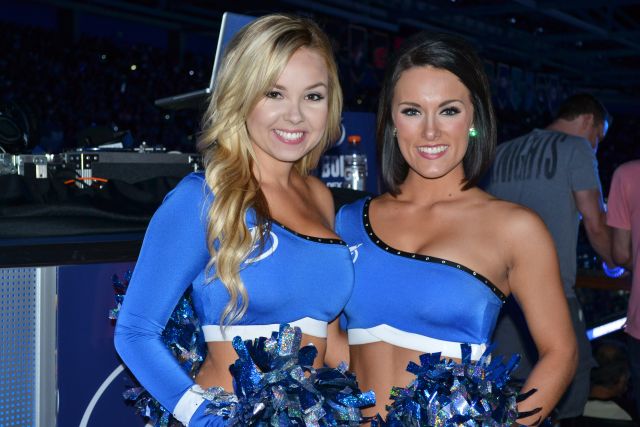 Teammates Erica and Alyssa