Our next 2015 P-R-O Convention All Star is, perhaps, the cheerleader that made the most memorable first impression at the event. Tall. Good looking. Great smile. Wonderful dancer. Great body lines. Statuesque. Photogenic. Enthusiastic. She's everything that you would want in a cheerleader, visually speaking…I cannot attest to those other qualities that one can only ascertain via an interview, but I would expect she does well in those aspects as well.
Another one of those amazing Charlotte Honey Bees, introducing Sam…a 2015 P-R-O Convention All Star.
Leggy!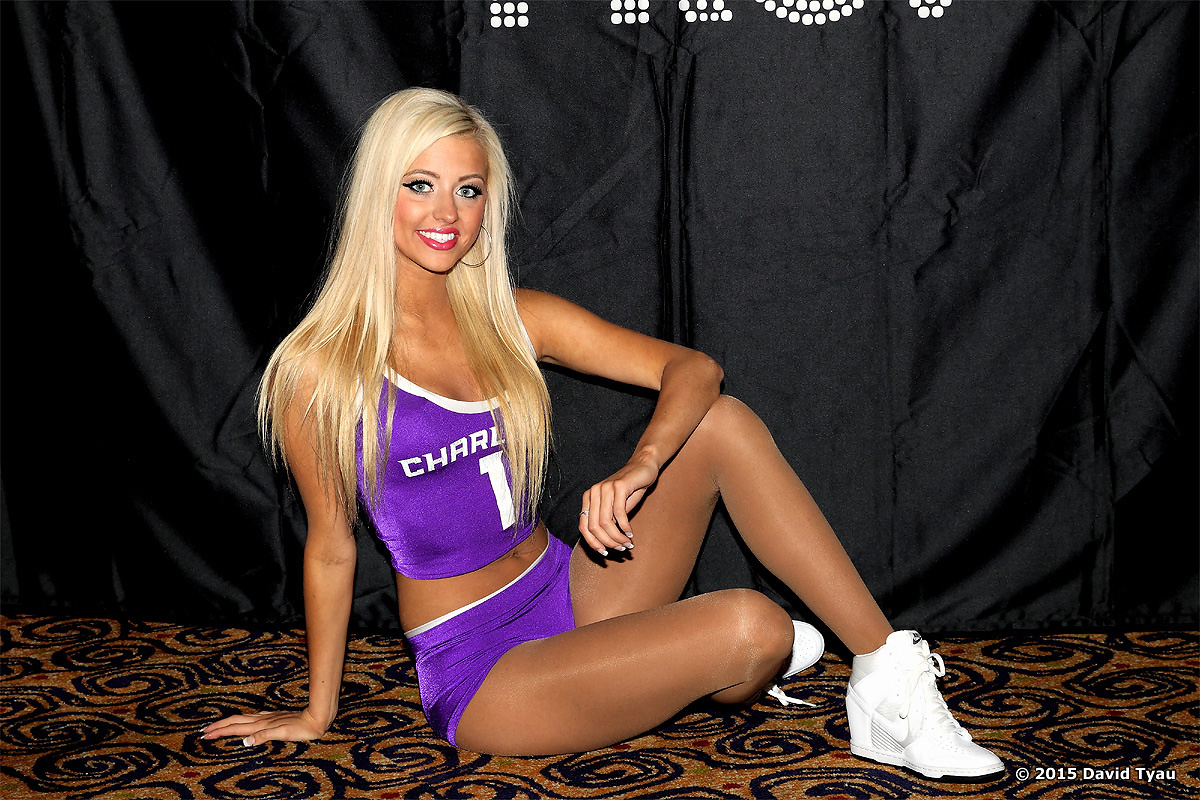 Let's just say that I am impressed with the Honey Bees…my only regret is that I was only able to shoot half of the squad on the morning of the first day and never got the chance on Sunday to shoot the rest. They are truly an amazing squad…too bad I live on the West Coast.
Who's next? We still have several more special girls to feature…so stay tuned.