Last year, one of my fondest wishes came true…the Tennessee Titans Cheerleaders wore their game day uniforms to the convention.  Wearing your game day uniforms to a working dance convention like P-R-O adds a bit of glamour and specialness to the event.  And when you combine a sexy The Line Up designed uniform with one of the hottest dance teams in the NFL, you get some special images.
Our next P-R-O Convention All Star is the embodiment of the All American Girl and I knew that when I first saw her last year, that she was going to be special…and she is.  So, on this Independence Day, I can think of no other cheerleader to recognize on this special occasion.
Introducing Tennessee Titans Cheerleader Elizabeth, our special Independence Day P-R-O Convention All Star.
The Titans Cheerleaders got new uniforms this year…special uniforms…hot uniforms…sexy uniforms.  And I must say, the girls looked great in them.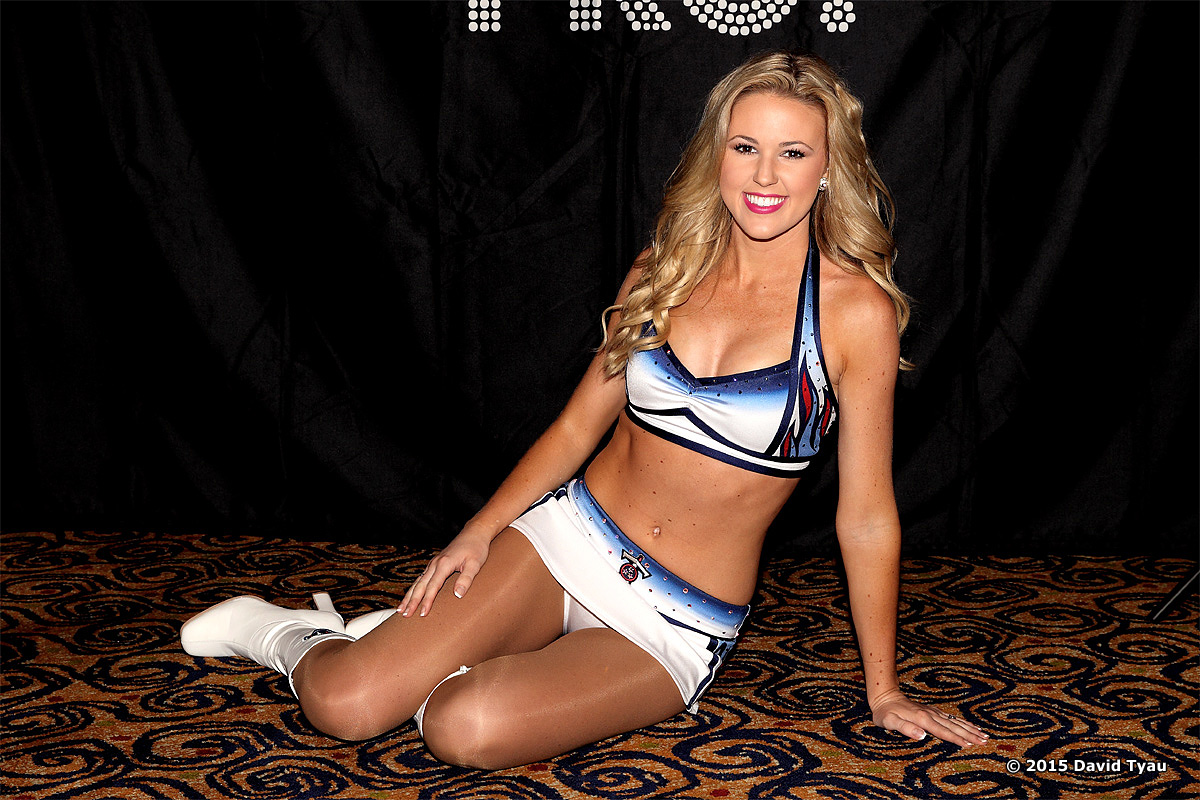 Hope you all had a Happy Fourth of July!  Our next All Star is a special one (aren't they all!) and you won't want to miss that one, so stay tuned.