Visiting EverBank Field in Jacksonville on game days is among the best experience in all of Florida sports. Family friendly atmosphere, the buzz is electric and the fan amenities are second to none. Following the ROAR around for four hours is an exceptional gig.
At every home game the Jaguars honor all service personnel, and a select active member, of the military during the 4th Quarter Bell recognition. At the Texans game that individual honor was afforded to US Navy LTJG Zach Sipe, who is temporarily home from deployment. Lt Sipe was quite the stellar athlete in high school and than at Annapolis where he graduated in 2012. BUT, one of his greatest accomplishments was marrying Jacksonville cheerleader Michelle who was voted by her teammates to represent the ROAR as Cheerleader of the Game.
Michelle is a very busy young lady. Full time military spouse, full time NFL Cheerleader, full time financial career and obviously multiple trips to the gym.
The ROAR, a squad of beautiful women, talented dancers and great fan friendly personalities. Our thanks goes out to Associate Director, Christy Stechman Zynda, for granting access to UltimateCheerleaders. Enjoy the photos: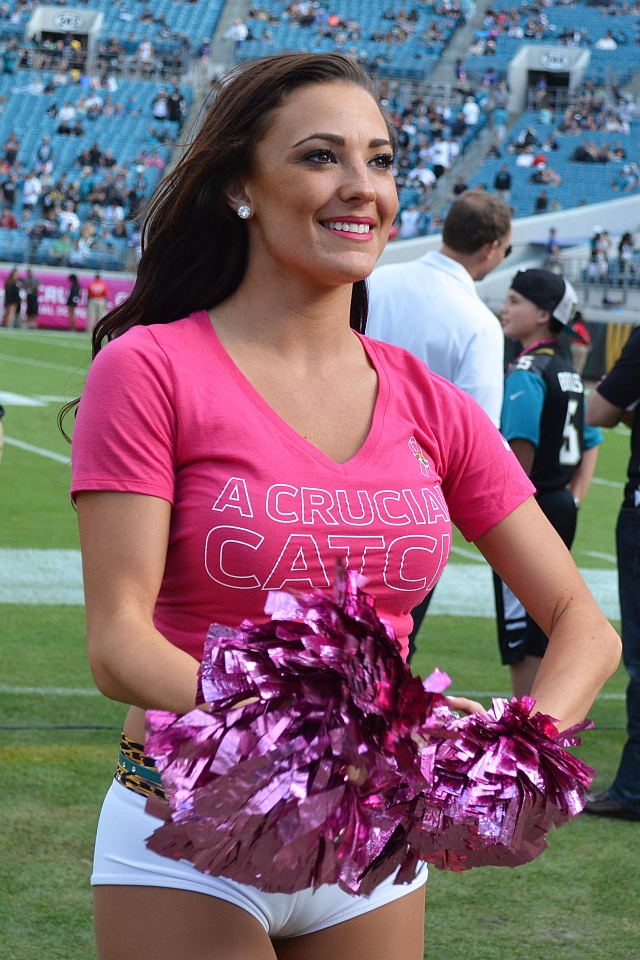 Michelle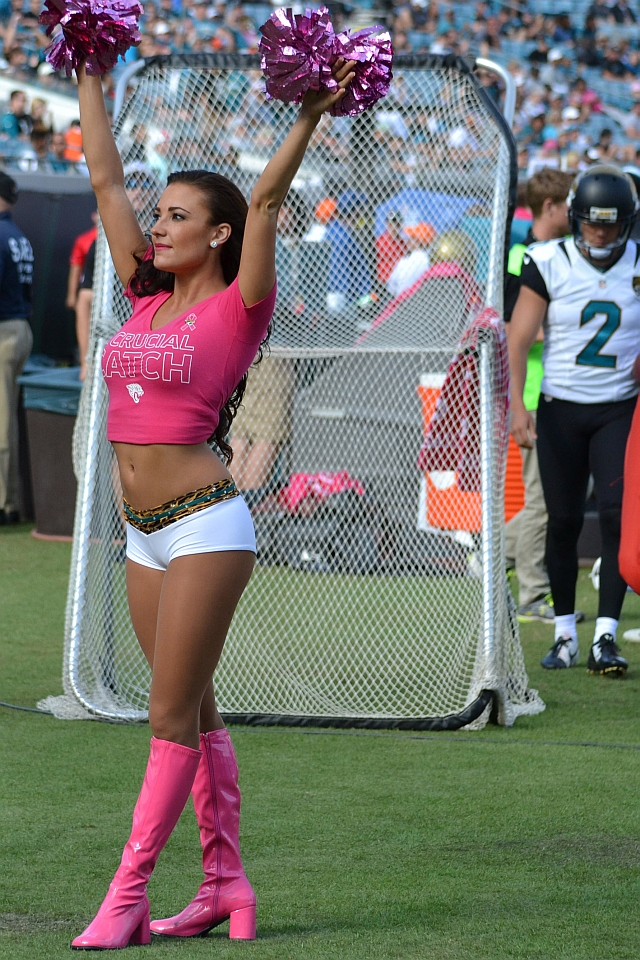 Michelle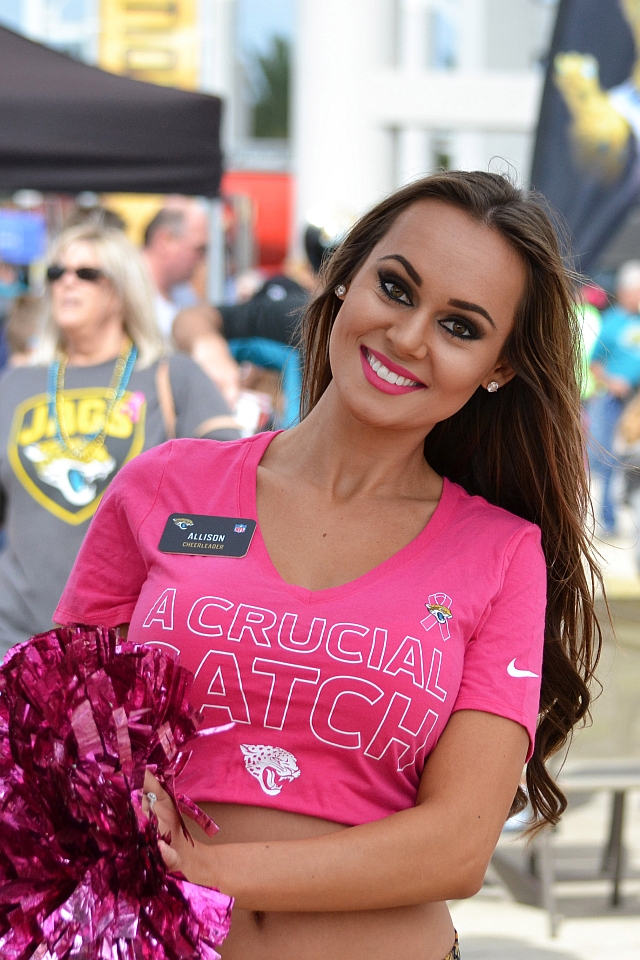 Allison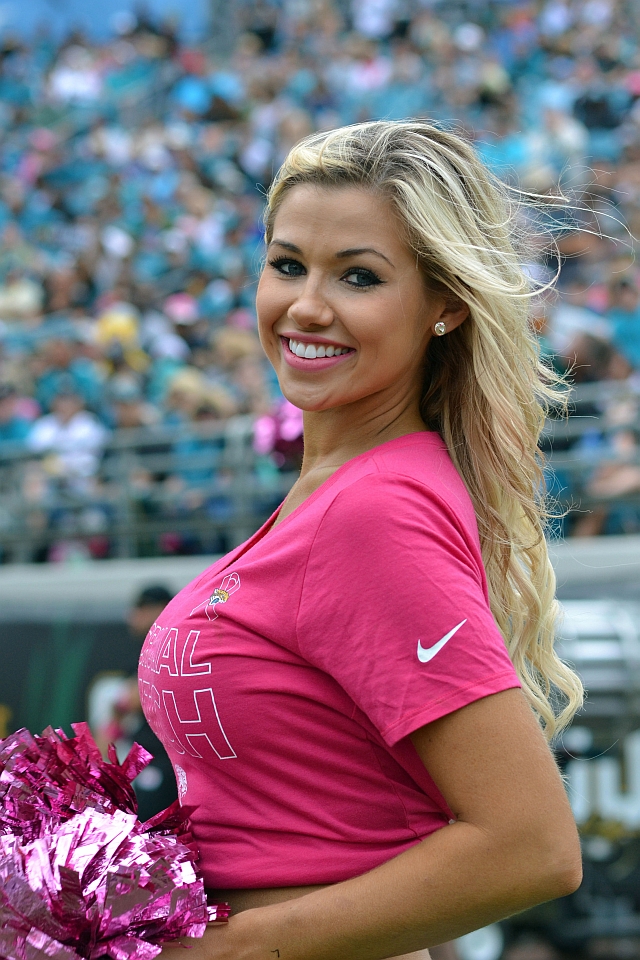 Whitney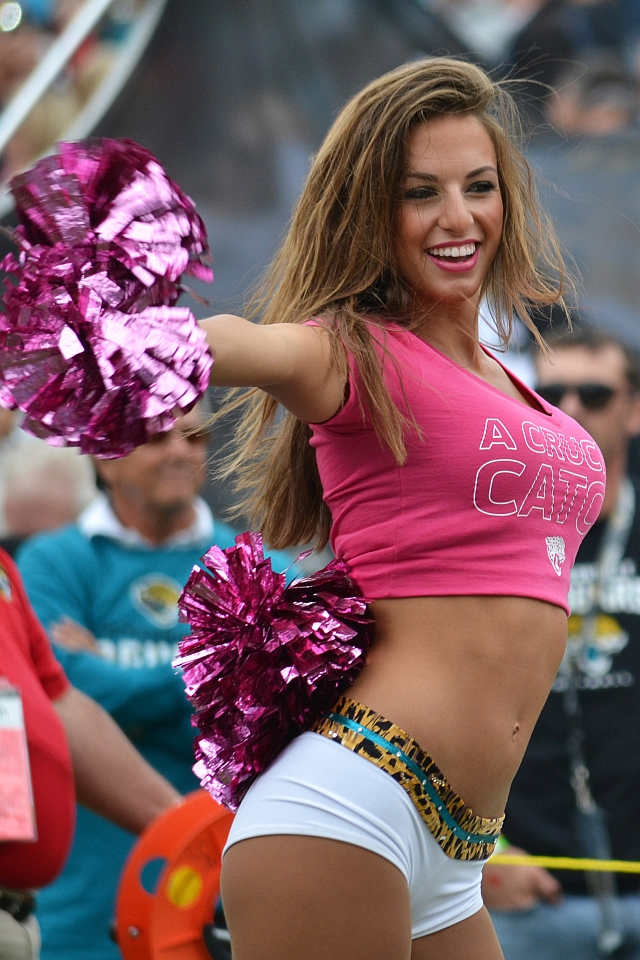 Claire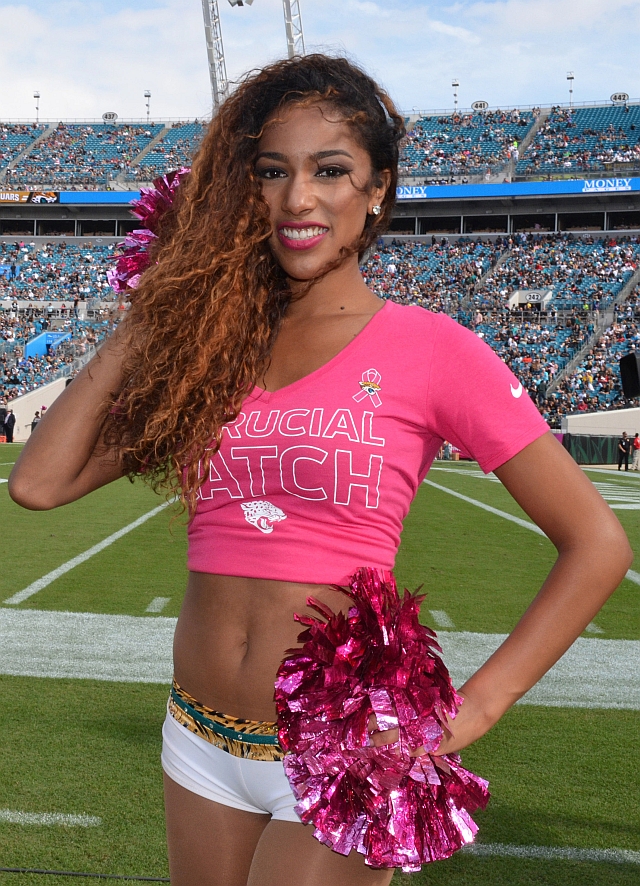 Jorah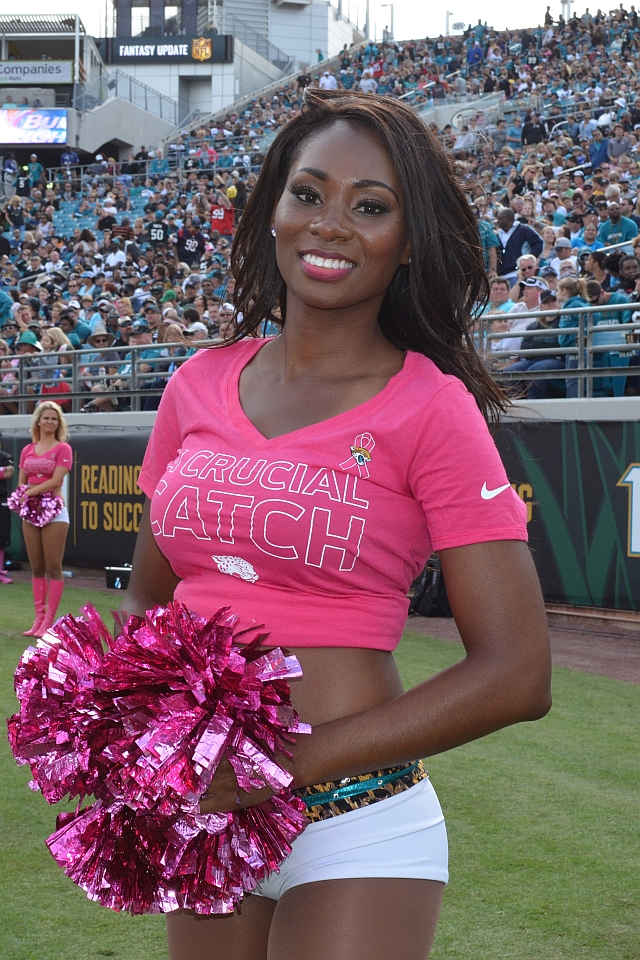 April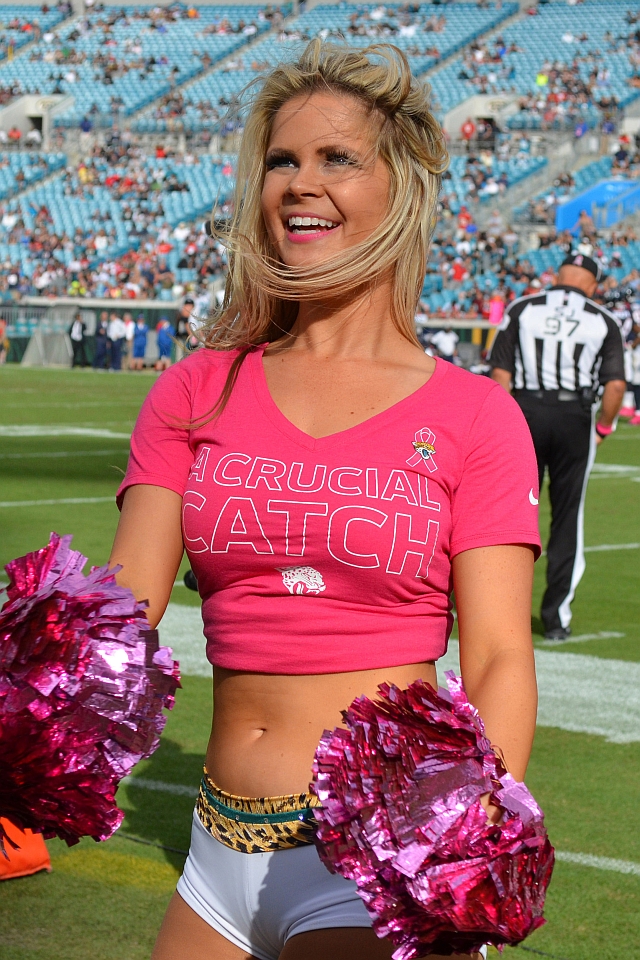 Hannah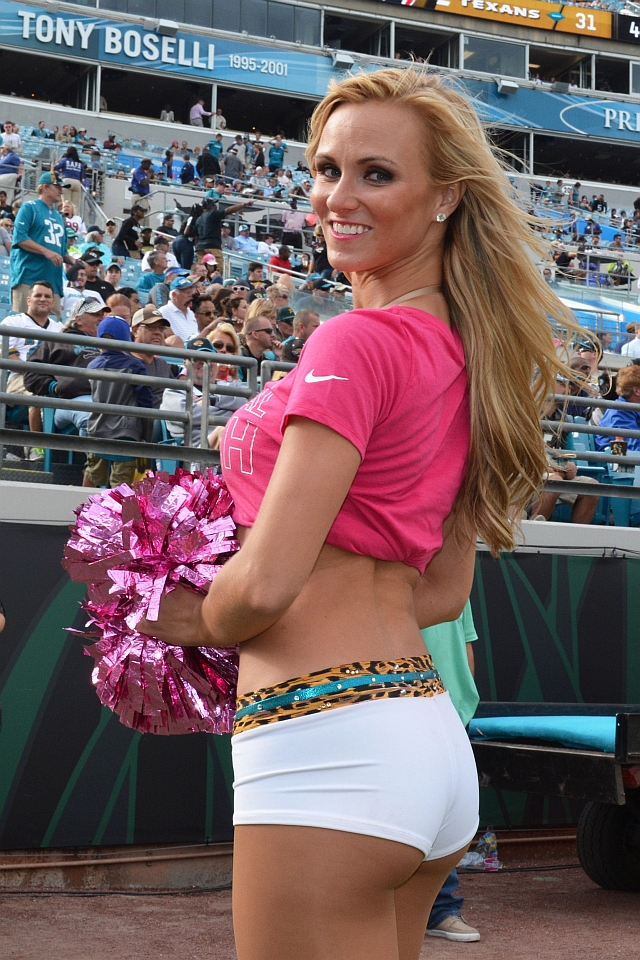 Sam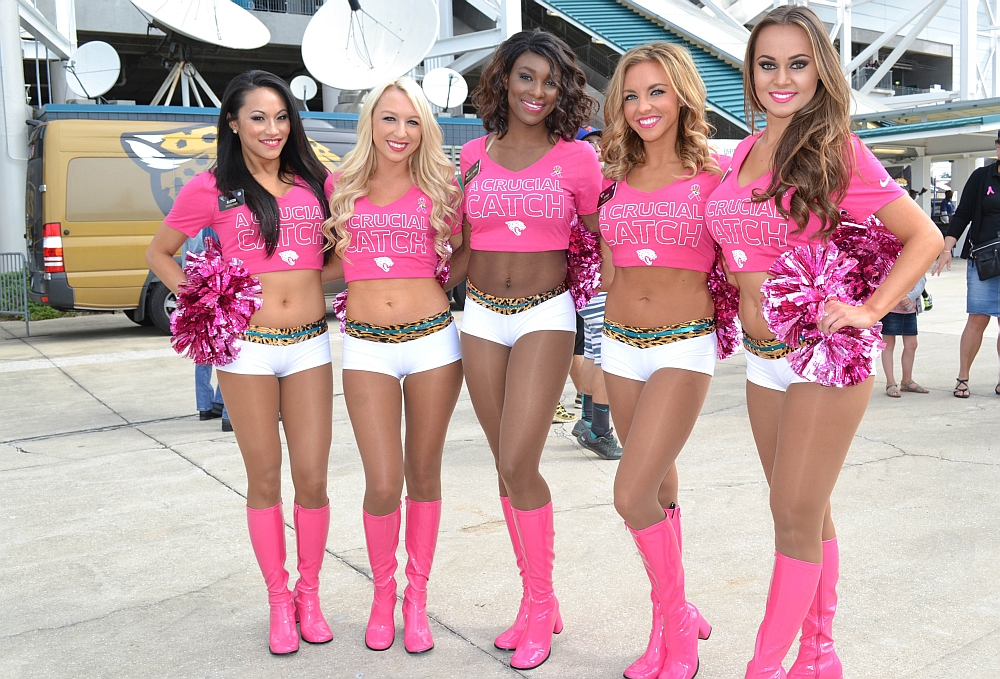 Alison Amy DanielleMarie Staci Allison