By Jon Wilcox
Victoria Advocate
May 12, 2016
A lifetime of dreaming was fulfilled when the Houston Texans told Victoria native Lauren Chapman she had made the cheerleading squad.
"You want it so bad because you've worked for months," said Chapman, 24. "It's right there. You're just praying they call your name."
Her prayers were answered April 25 at a Houston practice field during a ceremony when the names of those who made the final cut were announced.
From a group of more than 850 initial applicants, only 35 were called to step forward and accept their pair of Houston Texans pompoms along with a once-in-a-lifetime opportunity as an NFL cheerleader.
Although Chapman's mother, Tami Hurley, watched the livestreamed ceremony with anxiety at her home computer in Victoria, she said she wasn't completely surprised when her daughter made the cut.
After all, Chapman has performed for audiences since the age of 3, Hurley said.
"I was always dancing," the daughter said.
Coincidentally, some of her first routines were set to the theme song from the television show "Cheers," which her family watched during supper.
"If we were in the middle of the meal or about to eat, she would hear the theme music, and she would run over to the front of the TV," the mother said.
After dancing steps written in her own imagination, the 3-year-old Chapman would end her routines by holding a pose to delighted applause from her family, Hurley said.
"And then the world could go on back to what it was doing," she said.
After more than two decades of dancing, Chapman has moved on to larger audiences. But, still, the feeling is the same – only more profound, the cheerleader said.
Although she has yet to take the field at NRG Stadium, Chapman has significant experience at the college level, dancing in front of thousands of ecstatic football fans.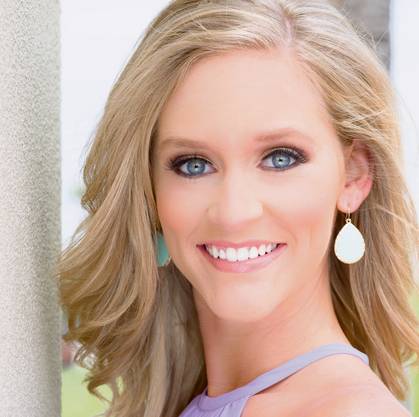 "It's a whole new level of dance," she said.
The Victoria native has performed for St. Joseph High School, Kilgore College and Baylor University. She even danced once at the Cotton Bowl.
Remembering that experience in Dallas, Chapman said she was transformed by the energy in the packed bowl stadium.
"It's insane," she said. "It takes over your whole body."
But new responsibilities come with the opportunities – keeping her body in pristine condition, for one.
Hurley said her daughter works out at least once and often twice each day to meet the demands of the rigorous routines she performs.
"She's got abs of steel," Hurley said.
Chapman's physical prowess was not easily earned, Hurley said.
The dance routines the cheerleader rehearses are wholly on a different level from those tried by amateurs, her mother said.
"It's not just like a little Zumba," Hurley said. "She's working every muscle. She's leaping."
Hurley said her daughter can easily clear 5 feet vertically.
"Her legs will be straight out, pointed," she said. "It's beautiful."
And as a Houston Texans cheerleader, Chapman is more than a top-notch athlete and pretty face. As per the terms of her agreement with the football team, she is required to hold a job outside of her cheering career.
Having received a degree in history and education from the University of Texas at Arlington, she is now seeking a career as a history teacher. The professional cheerleader already has gained experience working as a substitute teacher in Arlington.
"It's been pretty exhausting," she said.
Despite the strain, Chapman said she considers the Texans' job requirement a privilege rather than a curse.
"A lot of fans like to interact," she said. "Every day, there's someone reaching out to me."
For Chapman, teaching is just one more chance to connect with fans and the Houston community.
"You're not just a fantasy on the field," she said. "That's what really drew me to the Houston Texans, that connection with the fans."