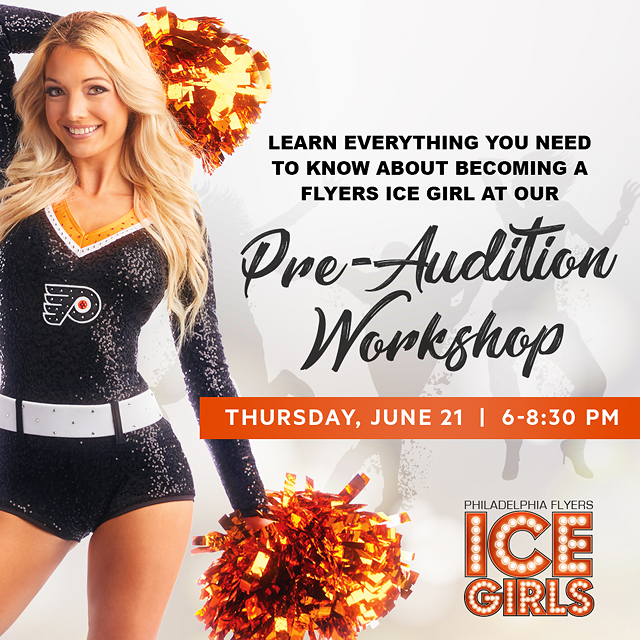 Date: 6/21
Time: 6:00-8:30 pm
Location: Flyers SkateZone, 601 Laurel Oak Rd, Voorhees Township, NJ 08043
The workshop is a fun-filled 2-hour evening that includes:
Q & A session with Dance Team Coaches
Hair & Make-Up Audition Tips
Audition Attire Tutorial
Learn a combination similar to the dance style you will learn at auditions!
Learn the ice skating drills done at auditions! (*for those interested in the Flyers Ice Girl skater positions)
Cost: $25 per person
*If you attend the Pre-Audition Workshop, you will get free registration for Flyers Ice Girl auditions or Wings Dancers auditions! The Open Call Audition fee will be waived.
**Must be at least 18 year olds to attend