The John Gruden experiment has been an utter failure so far and in Week 8, the Indianapolis Colts were the latest team to decisively beat the Raiders. Using a strong rushing attack and riding the arm of Andrew Luck, who threw for three touchdowns, the Colts defeated the Raiders 42 – 28.
We all knew going into this season, the Raiders were in rebuild mode, especially after letting perennial All Pro Defenive End/Linebacker Khalil Mack go in free agency. Most people believed that there was enough left on the roster to be respectable after coming off a 12 – 4 record just two seasons ago, but drastic personnel moves have not panned out this year and the Raiders are reeling at 1 – 6.
I think most Raiders fans hoped that bringing back John Gruden after a more than a decade removed from coaching, would wake up the echoes and return the Silver and Black to a commitment to excellence, but that hasn't happened…yet.
Tradition is a good thing. It ties us to our past and guides us into the future. Exceptional organizations build tradition and foster it. Vestiges of a glorious past serves to inspire and show us the way to a better future. And if the Raiders are not quite back to the level of their glorious past, the Raiderettes have maintained that legacy and tradition established by Al Davis and Al LoCasale.
So let's take a look at the latest images of Football's Fabulous Females, the Raiderettes. And click here to view the Raiders full game day gallery from Week 8.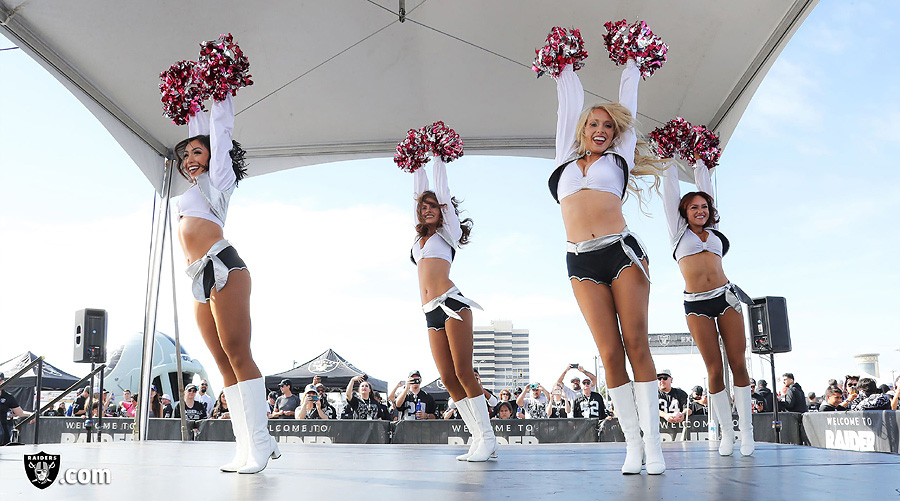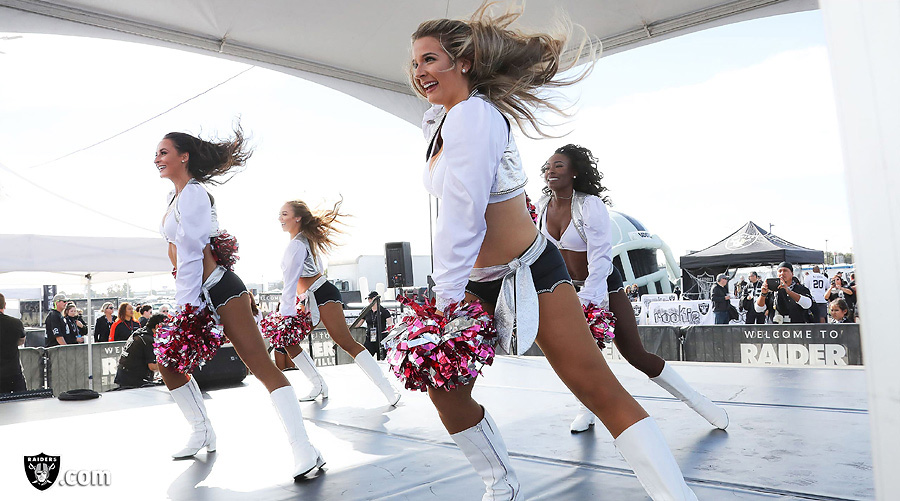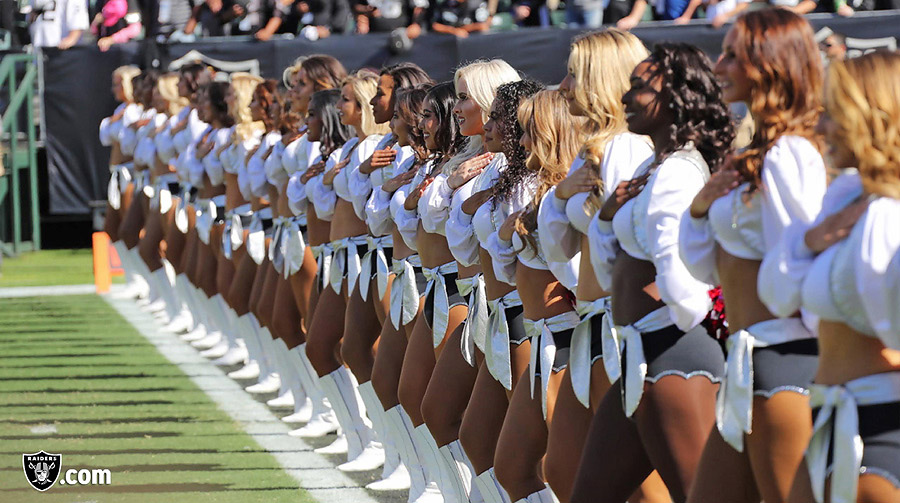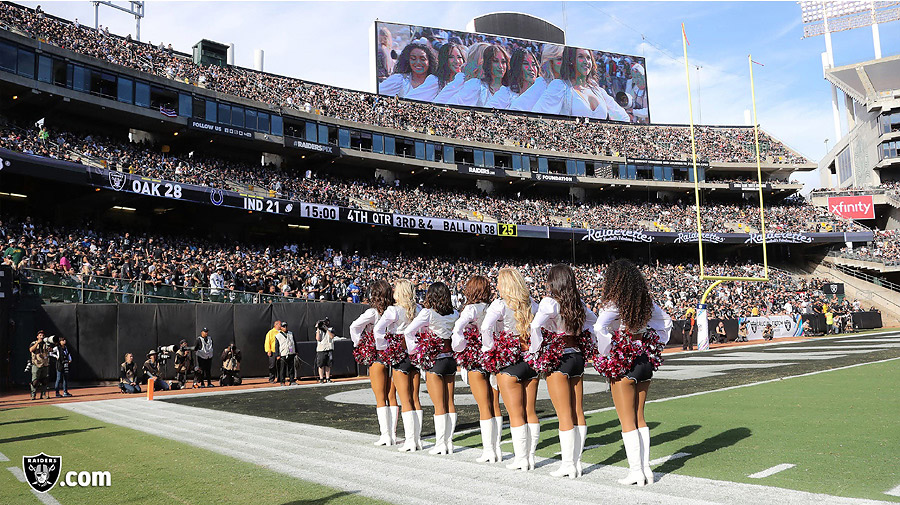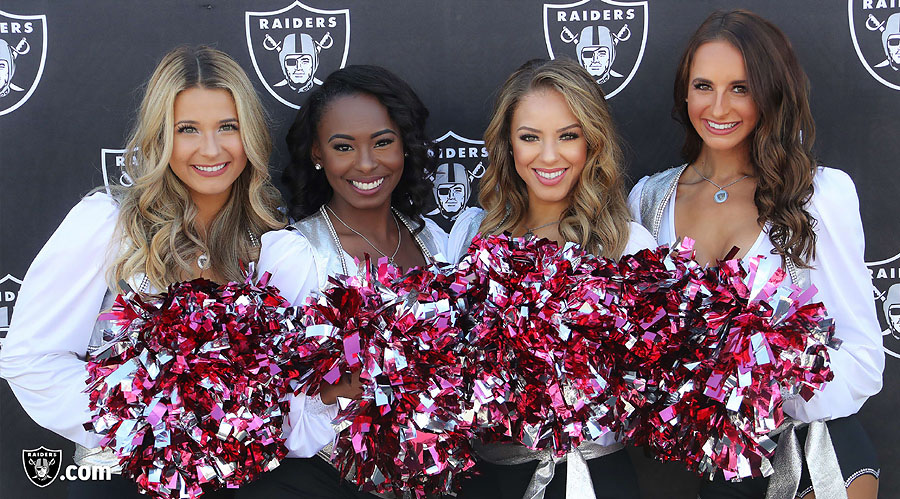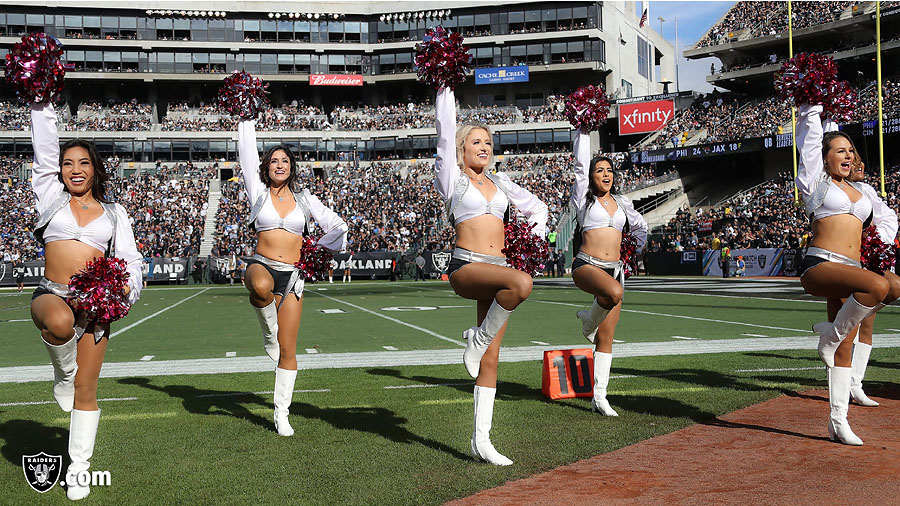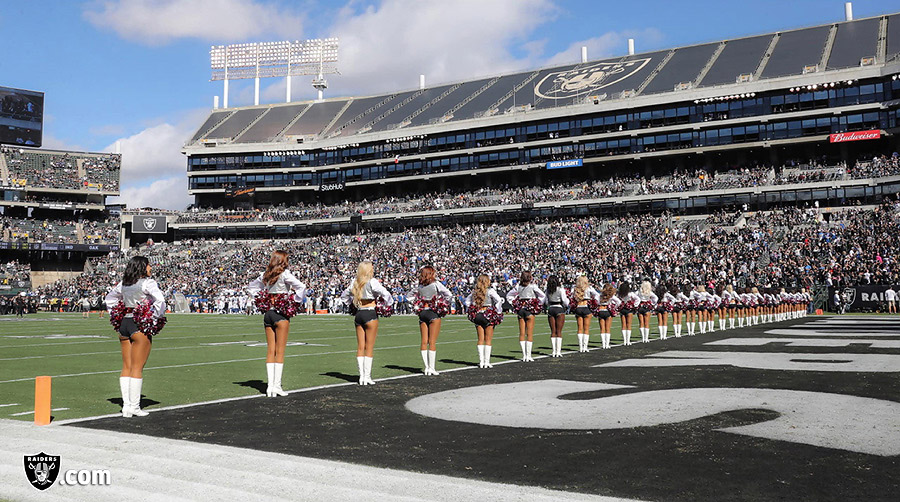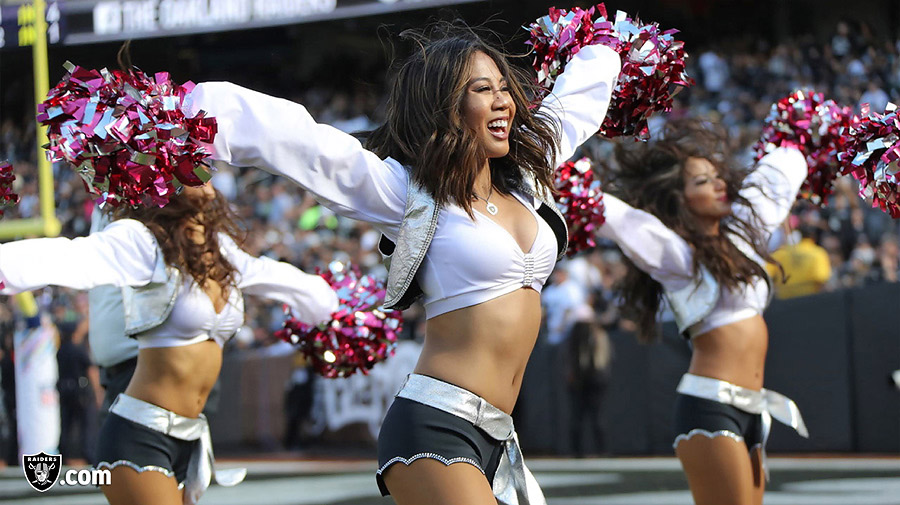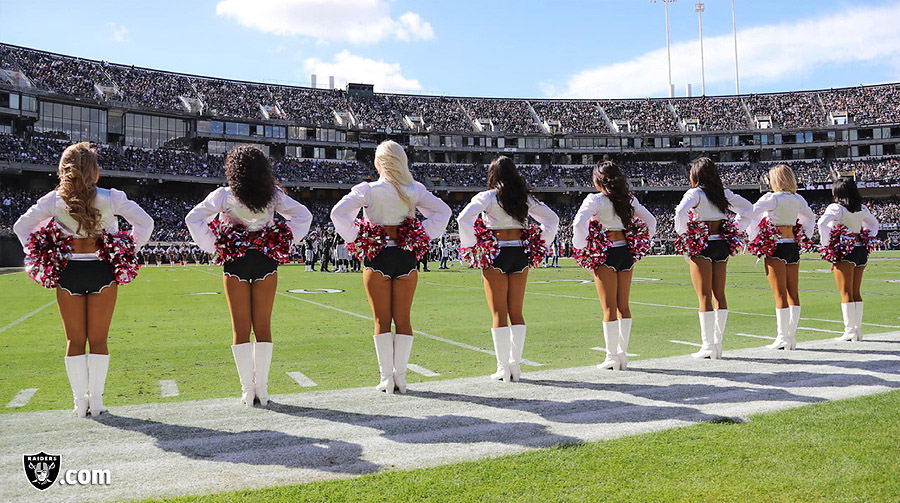 The Raiderettes…iconic.