We enjoyed our weekend visit with the 2019 Miami Dolphins Cheerleaders. The game itself, not so much! Really, what can you say when your team loses 59 to 10 on opening day. My conclusion is that the Ravens are not that good and the Dolphins are not that bad as the score may indicate.
The Dolphins are in full rebuilding mode and we need to give them space. The organization is tired of average 8 and 8 seasons, and a different longer term strategy game plan is in process. Good luck to everyone involved, especially the fans. Hang tough.
Miami Dolphins Cheer is among the most highly regarded and recognized cheerleader brands in the world. The diverse team of women are athletic, confident and trendy yet timeless. They are talented dance performers and community advocates. Miami Dolphins Cheerleaders are committed to inspiring and entertaining all fans with an emphasis on empowering young women.
Enjoy our photos of the ladies in their new uniforms. Beautiful outfits.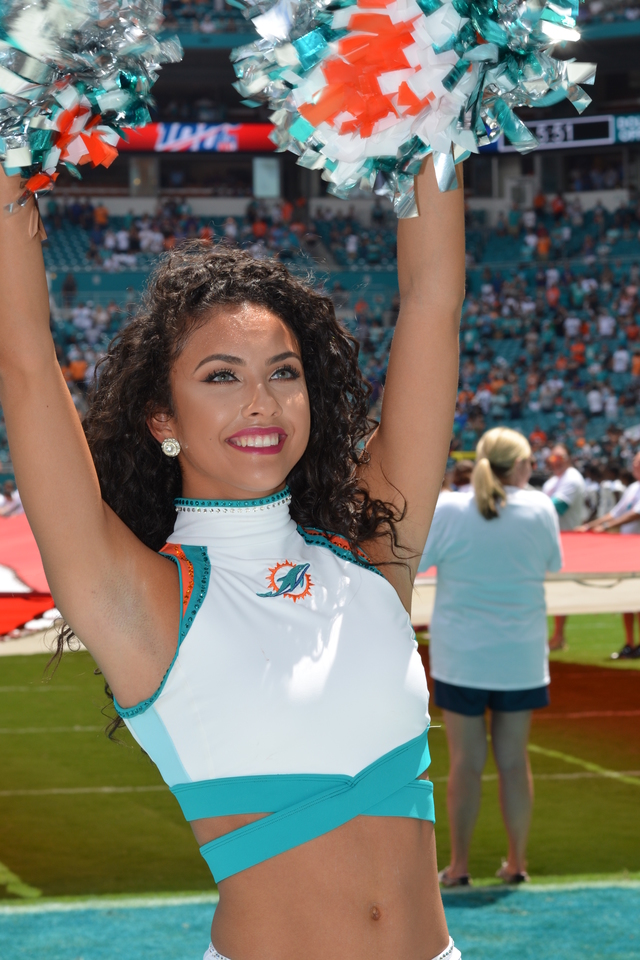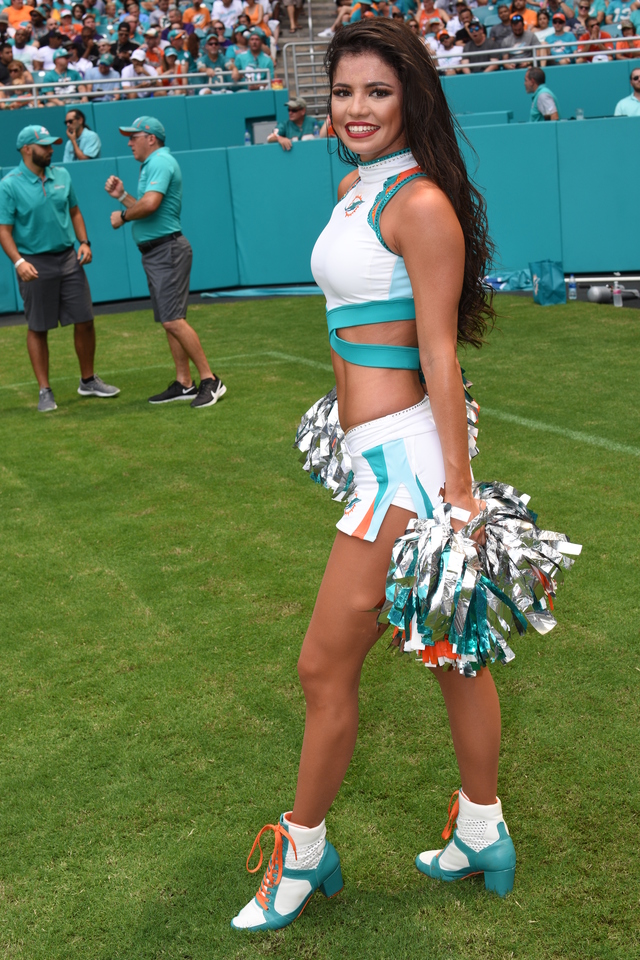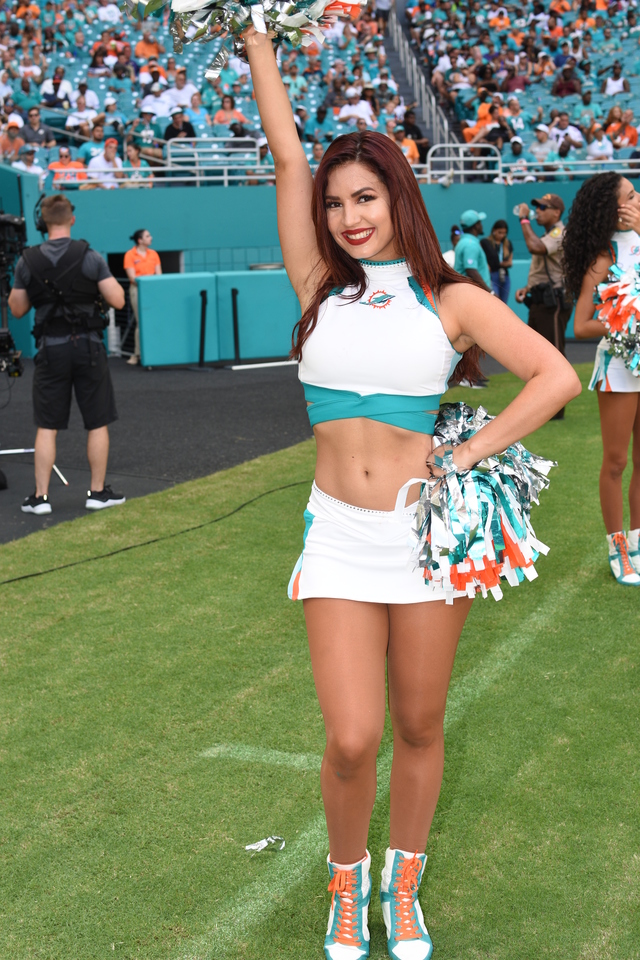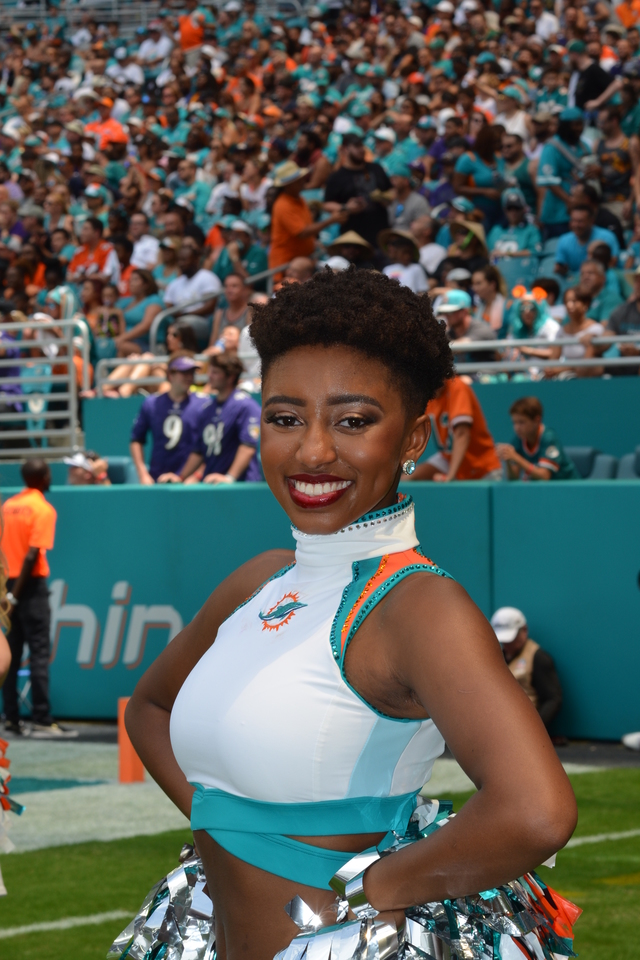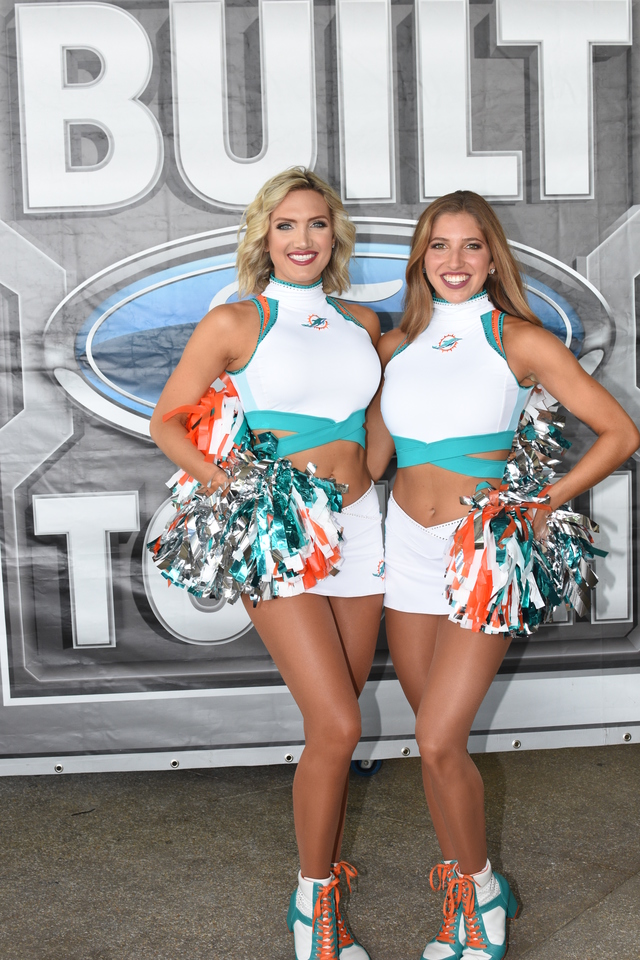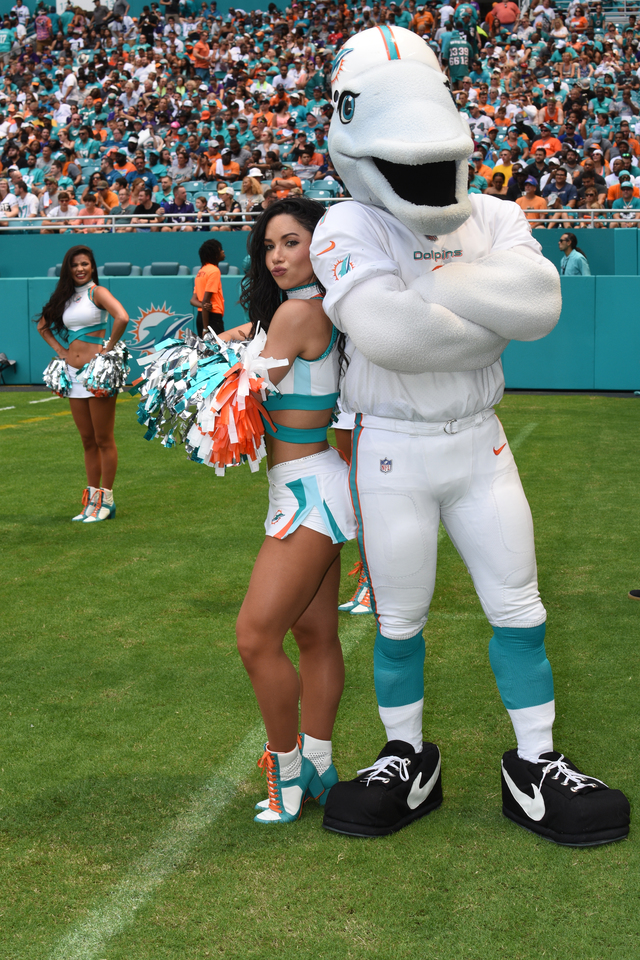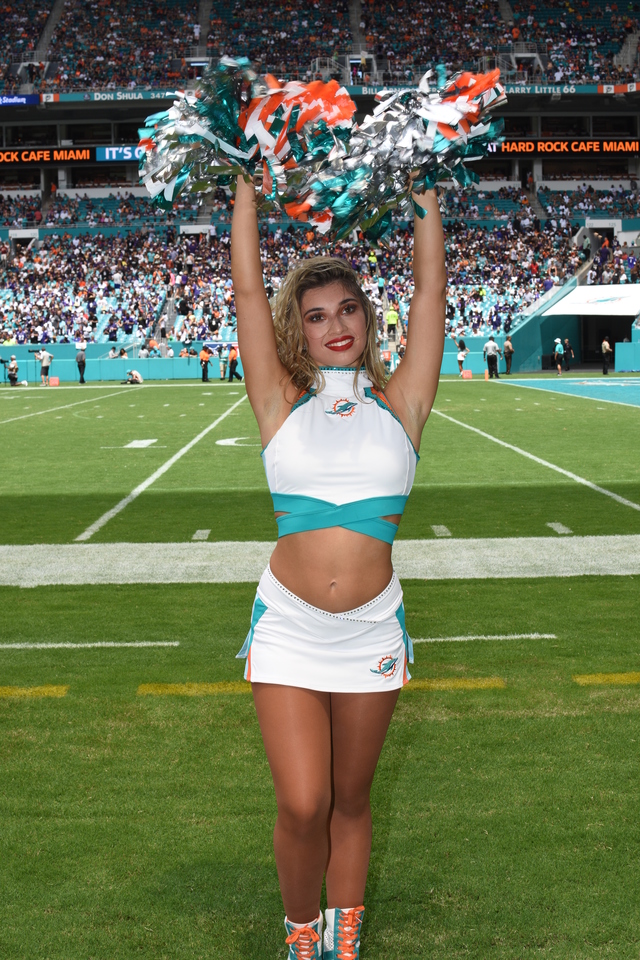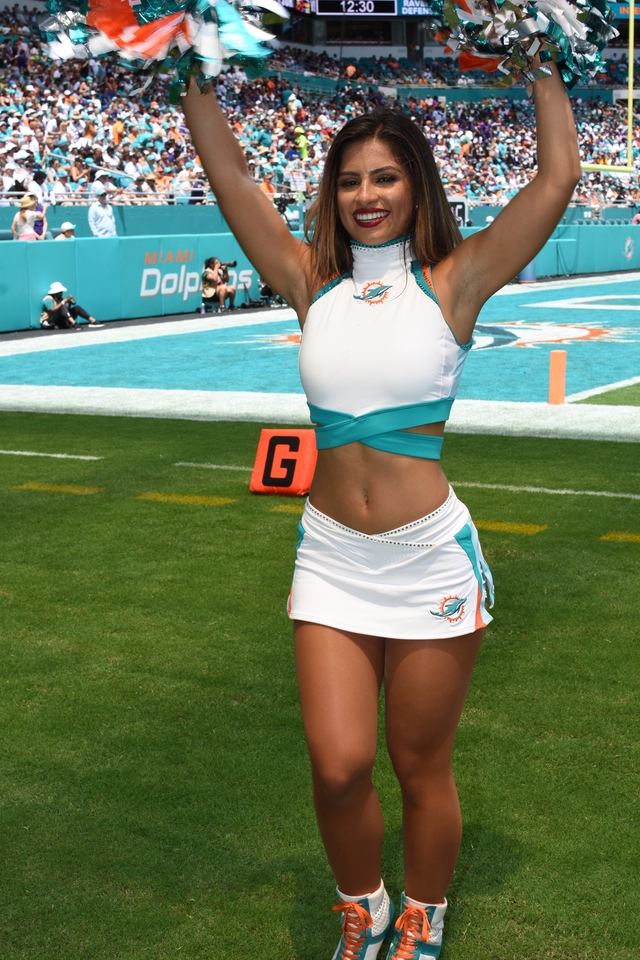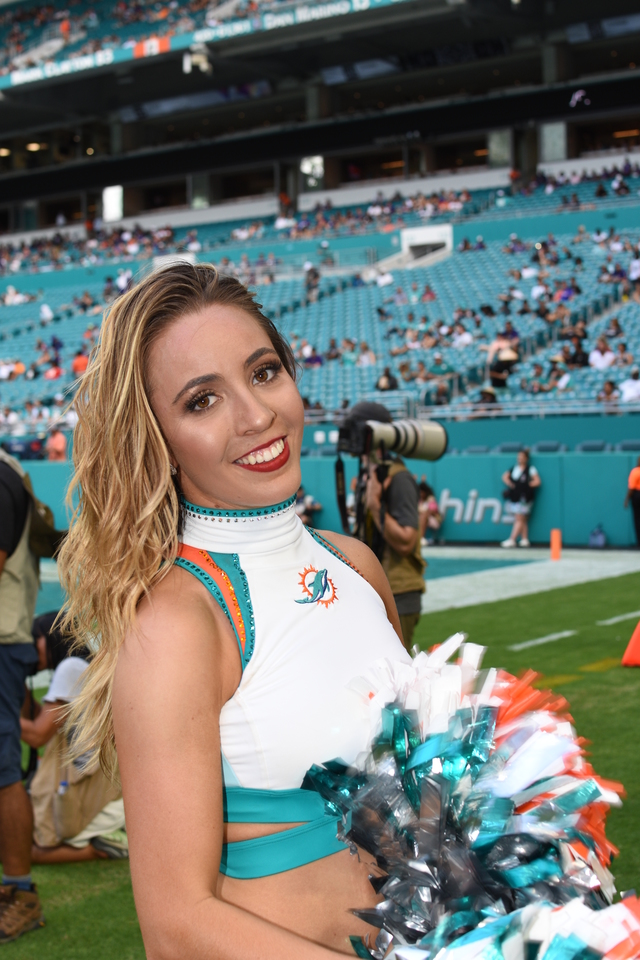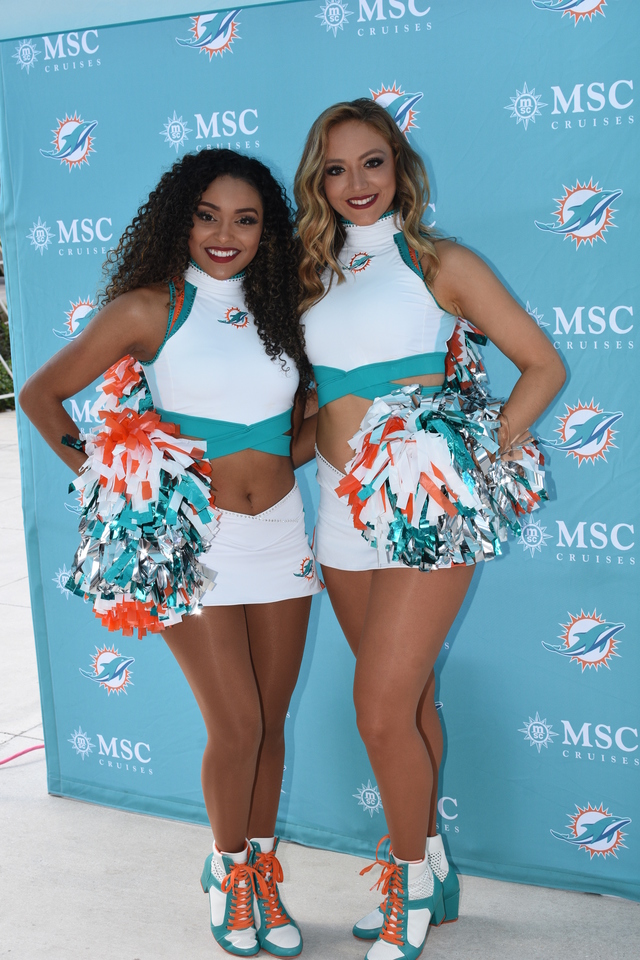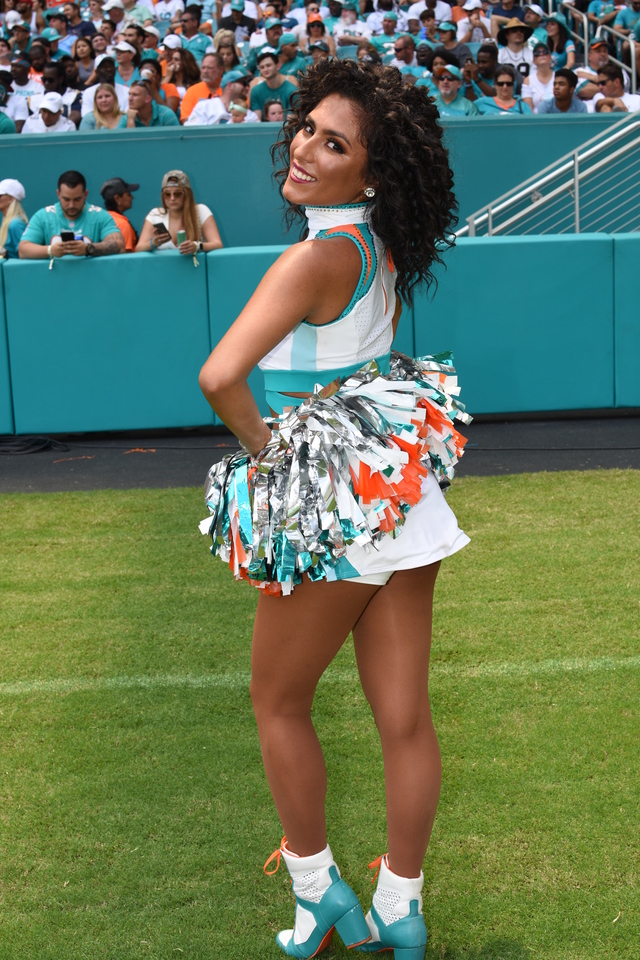 Our game album is HERE