It's been seven Sundays since the the Buccaneers last played at home. The fans needed a victory and the Bucs came though with an exciting back and forth scoring game with the Cardinals, 30 to 27 final. Overall number one draft choice Kyler Murray ran the Cardinals and his mobility certainly presented challenges. The Bucs used the strategy of just match him and then score last. It worked! Embattled cornerback Jamel Dean made the big interception that allowed the Bucs offense to drive the length of the field for the winning touchdown. Go Bucs!!!
.
A very busy day at Raymond James Stadium yesterday. The Buccaneers celebrated the "Crucial Catch" cancer cure initiative of the NFL. The Junior Cheers performed at halftime with the Buccaneer Cheerleaders all dressed out in Pink. On this Veterans Day weekend many military members were also acknowledged and thanked.

.
As is custom, many of the cheerleaders were out on the plaza pregame greeting and posing with fans young and old alike.
.
Next home contest is November 17th versus the Saints, the annual Salute to Service game. Tickets are available. 
.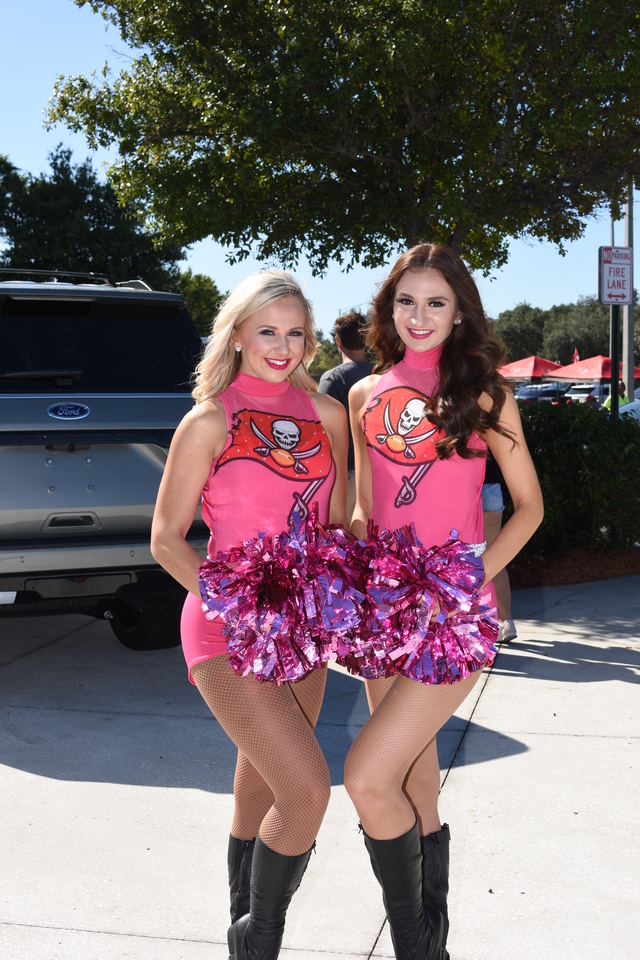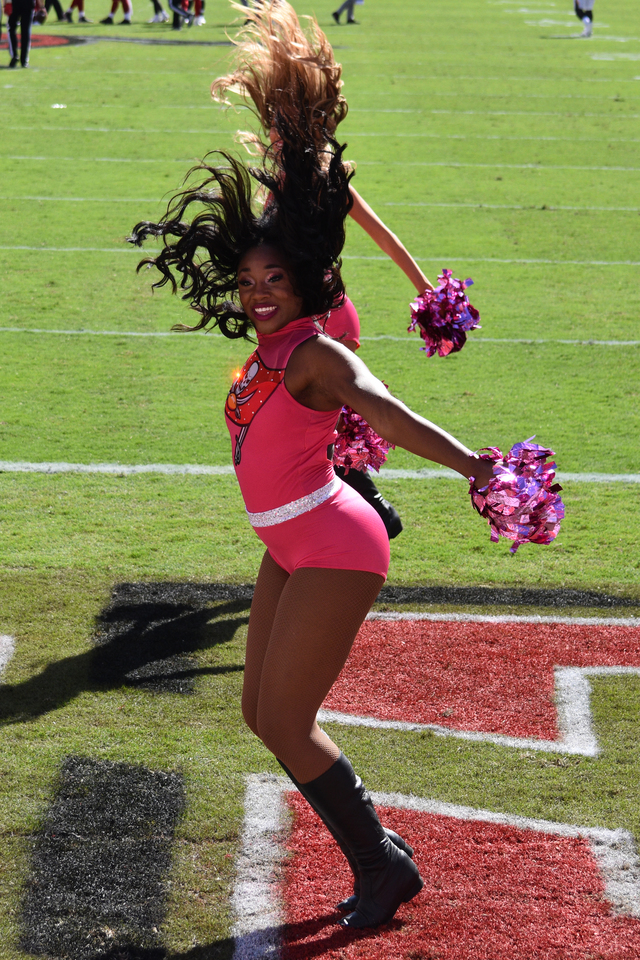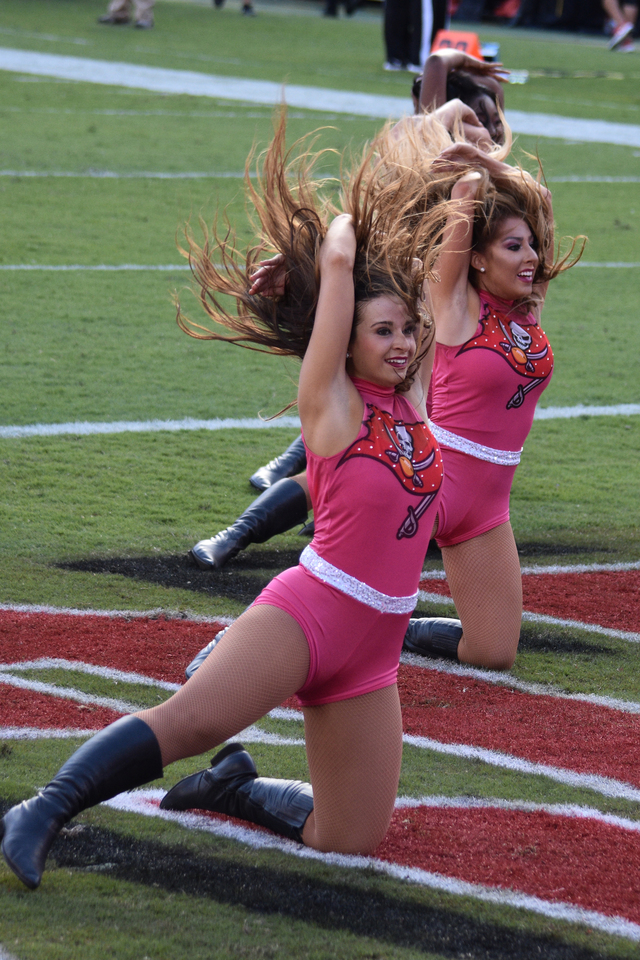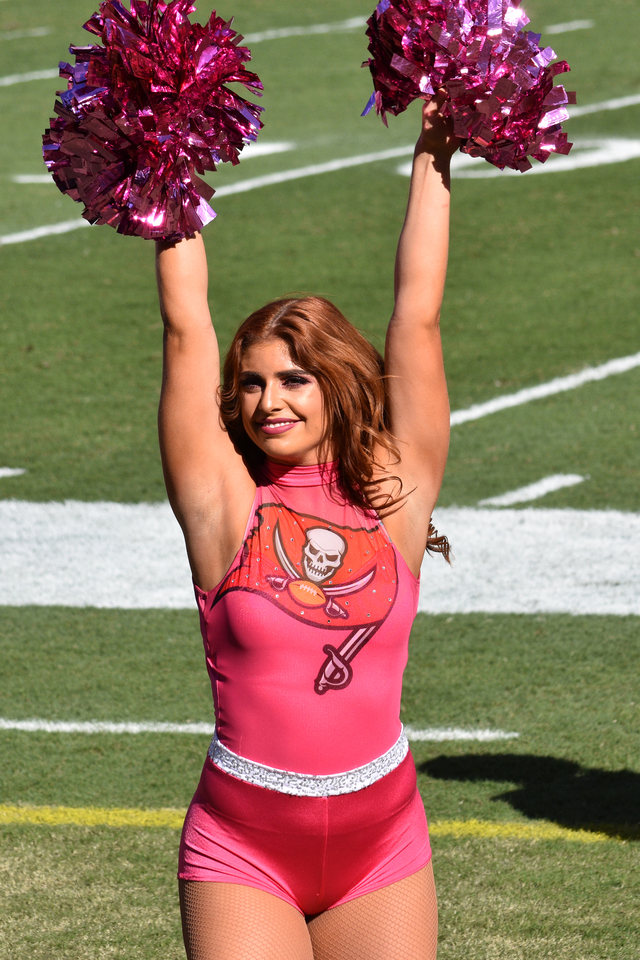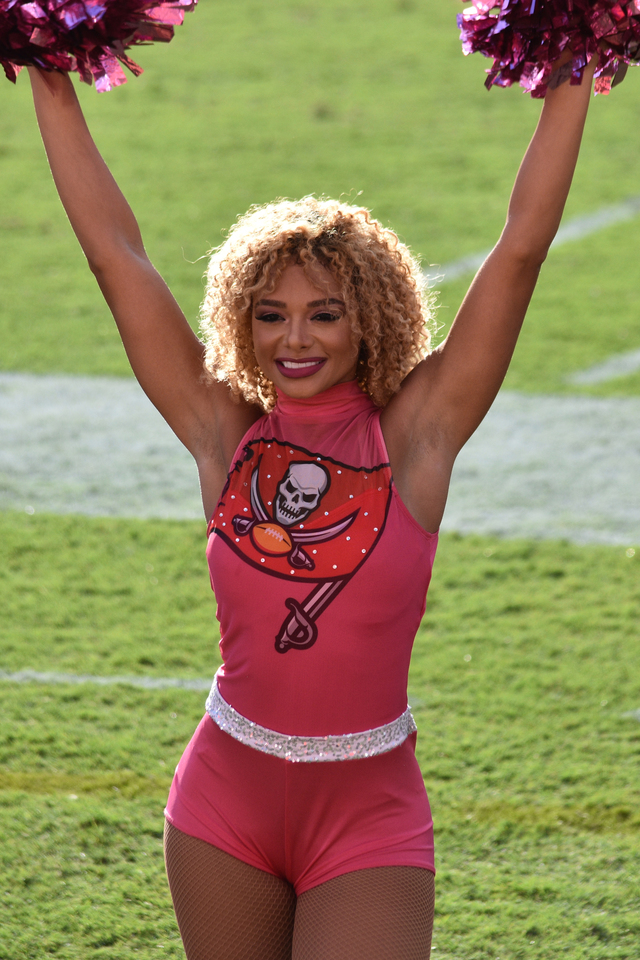 Our Flickr album is HERE