Central Florida is a sports paradise for viewing college and professional sports. With the NHL, NBA and NFL asleep I finally got the time to go see the AFL Arena game. Tampa Bay Storm football is action packed entertainment and the family value is unmatched.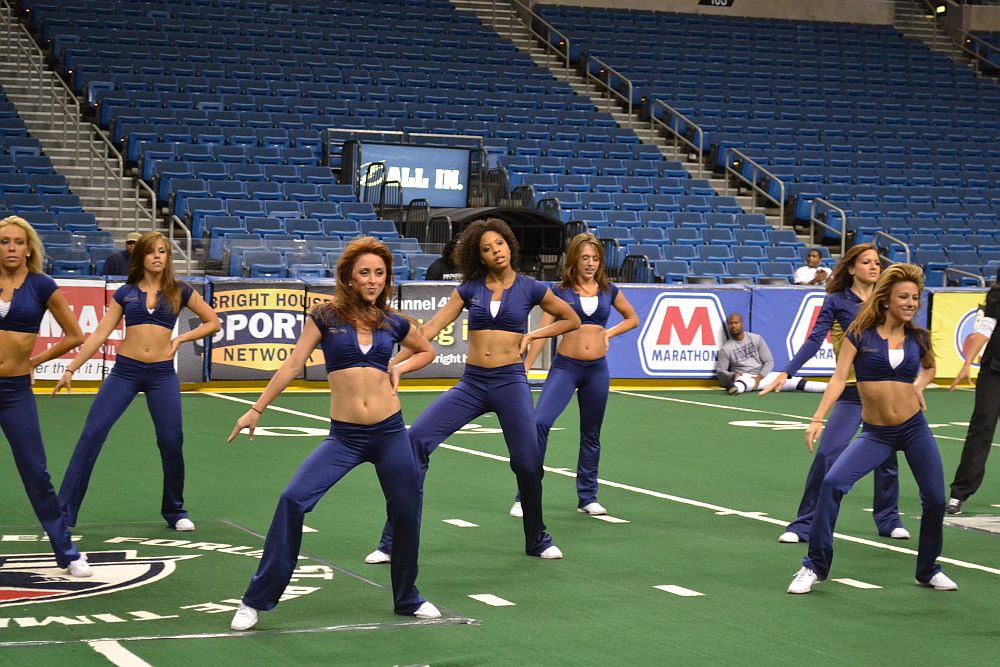 The Storm Dancers are part of the very fan friendly atmosphere. Besides leading cheers on the field they also greet patrons on the outside plaza before games and join the players mingling with fans for autograph/photo sessions during post game. Since 2003 the squad has been led by Ms. Kindra Strocher-Ebanks, Director/Choreographer. Kindra was also a Storm Dancer for three years and has developed an informal "underground railroad" for recruiting University of South Florida alumni—–current members Tiffany, Cori, Samantha and Sasha all danced on the Sundolls team at USF. Kindra also was manager twice of the All Star team at the ArenaBowl.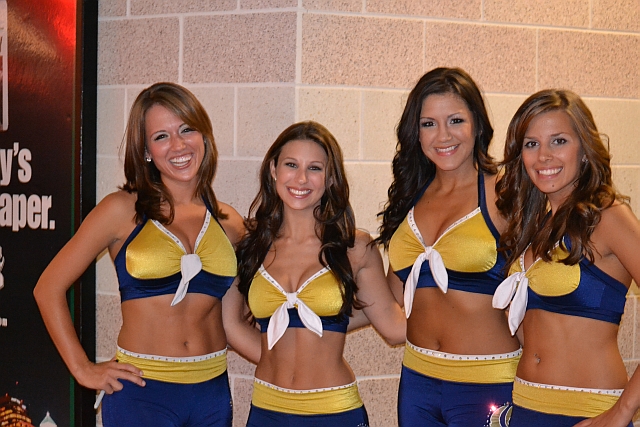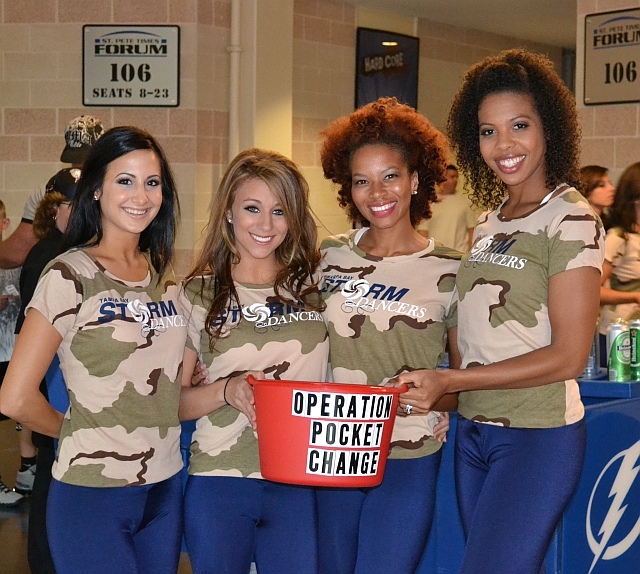 Friday's (July 1st) game theme was "salute to military" and members of the armed services were introduced throughout the night. A real feel good evening. During the week Savenah, Trista, Jessica and Rachel courageously volunteered for a shooting simulation and repel exercises at the USF ROTC buildings. Sasha, Charlyne and Vanessa participated in a skydiving outing with SOCOM at MacDill Air Force base. The girls also routinely visit the local VA Hospital and interact with the wounded soldiers. The dancer's red box collections for the night went to the Treats for Troops organization for mailing care packages to deployed forces. Just recently these young ladies also assisted at the Derrick Brooks Charity Foundation. Mr. Brooks is the new President of the Storm and has very supportive of the Dance Team and it's value to the organization.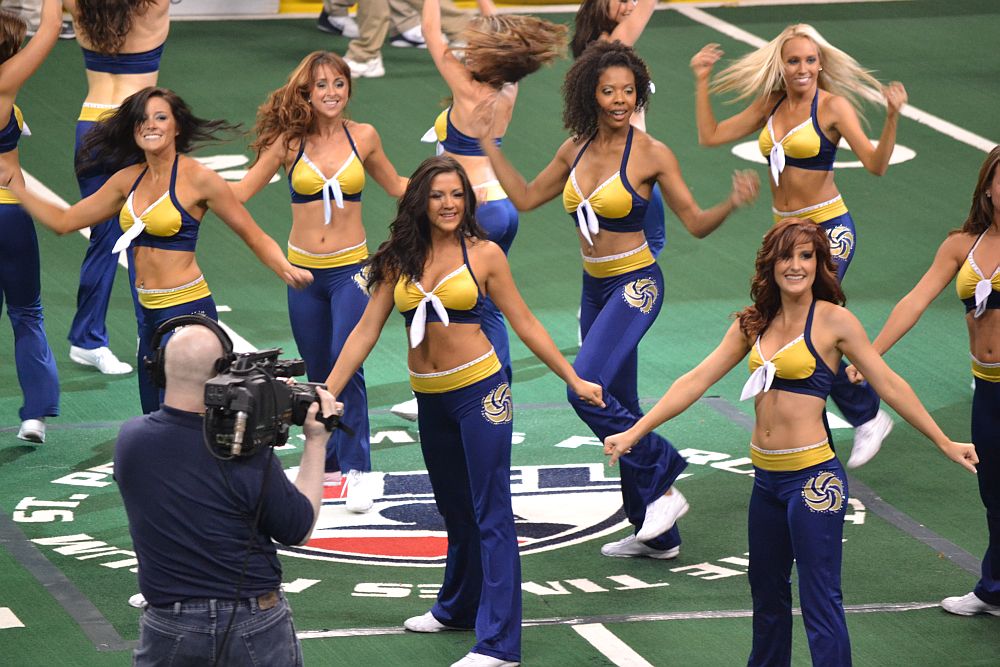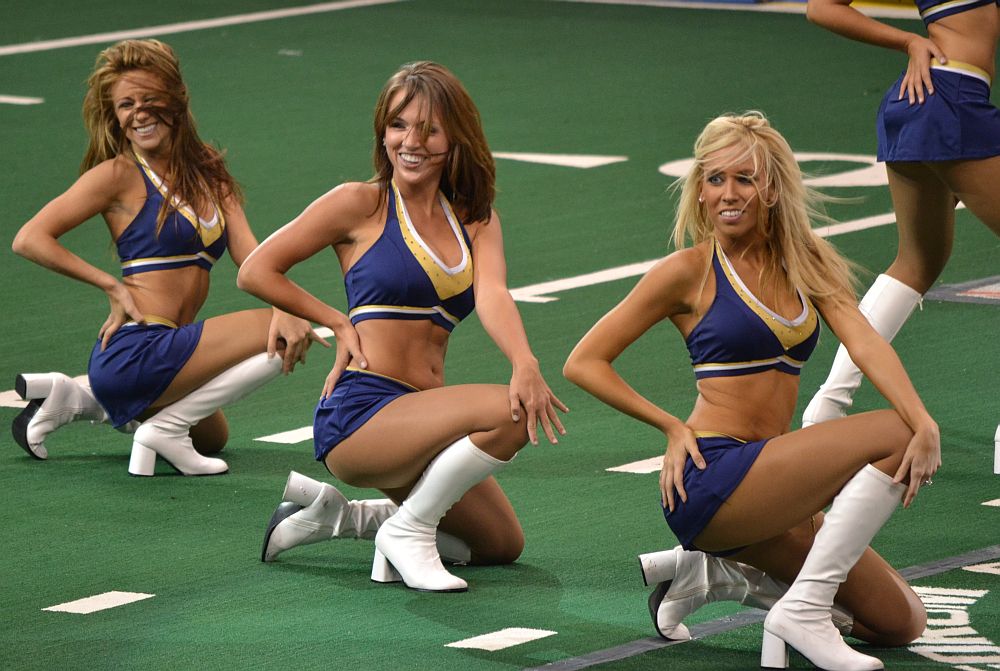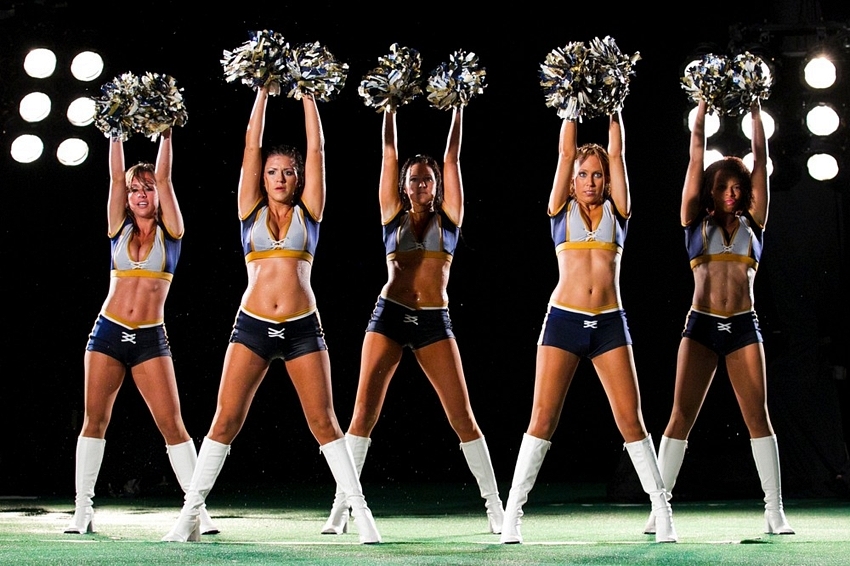 2011 Tampa Bay Storm Opening Video from Scott Audette on Vimeo.
Introduction before the game included a nifty video of the players and dancers caught in a heavy rainstorm . Team photographer Scott Audette has allowed us to post a few stills in our album.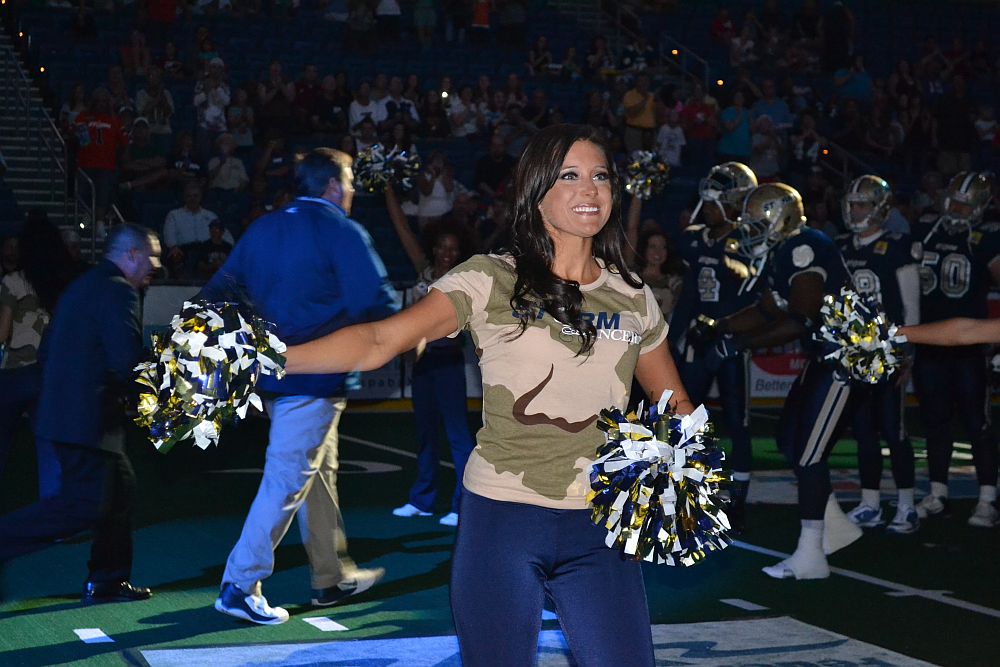 Five-year veterans Sasha, who will represent the Storm at the ArenaBowl and Charlyne, are team captains. Ericka is a performer at Busch Gardens and will be singing the national anthem at this year's final game.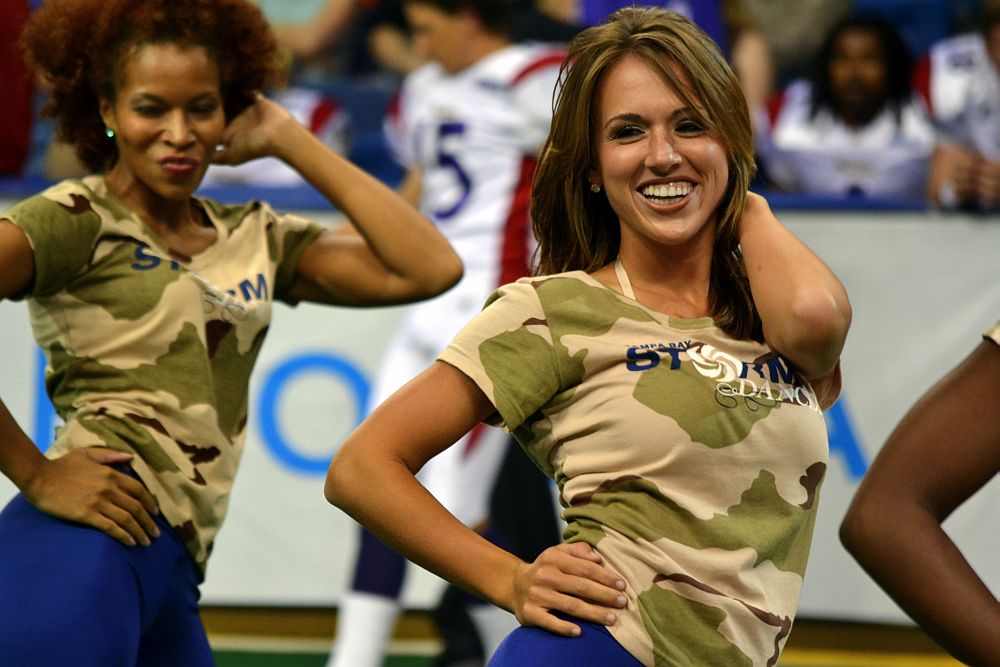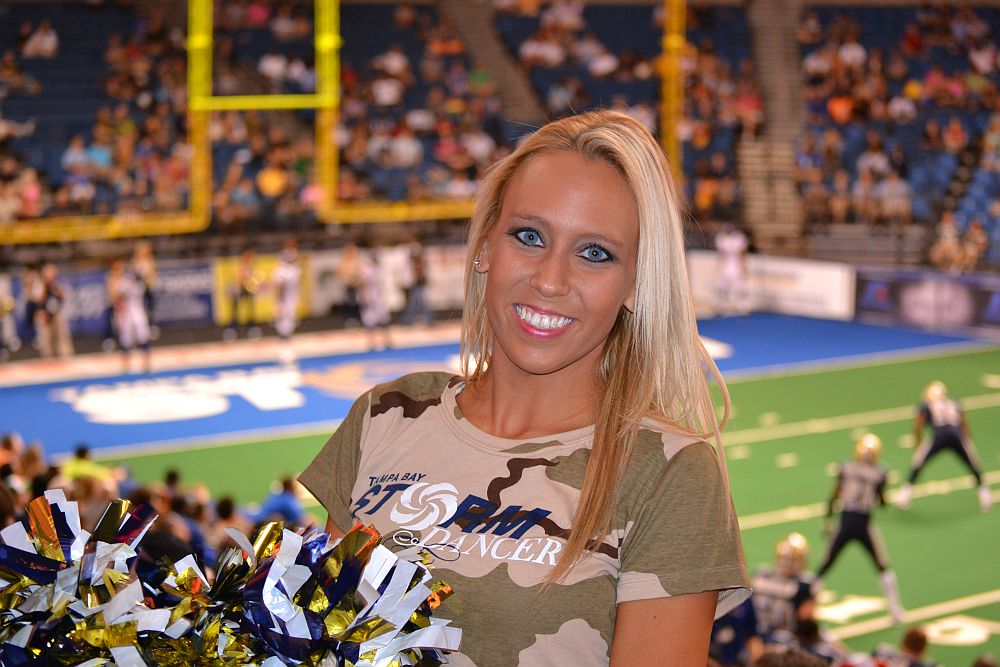 If you're in the Tampa Bay area come out to a Storm game—–tell the Dancers Jackson sent you.