This page is part of our project to document and recognize all of the NFL Pro Bowl Cheerleaders. If you can help with a name, photo or info we would greatly appreciate it.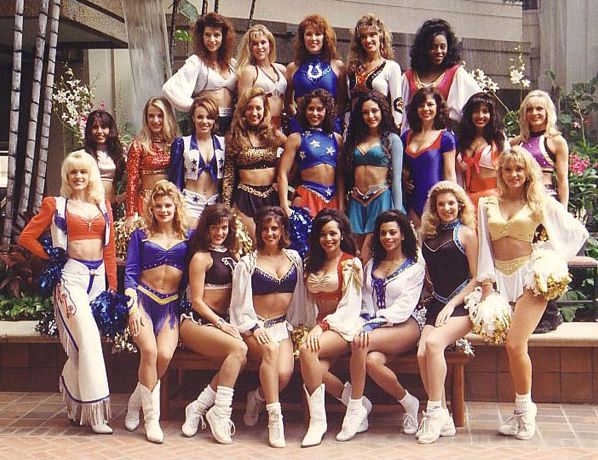 Amber Lewis McKinley – Arizona Cardinals Cheerleaders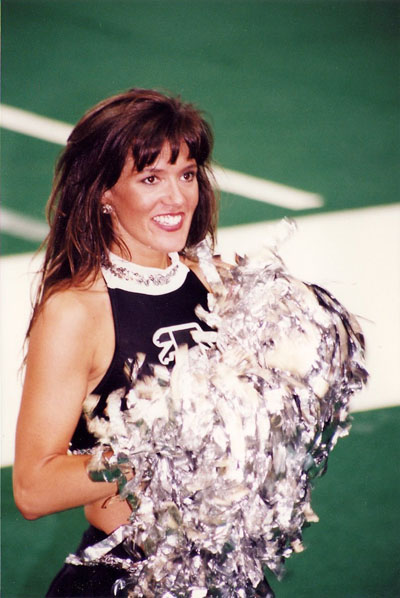 Judy Cox – Atlanta Falcons Cheerleaders
Unknown – Baltimore Ravens Cheerleaders
Catherine Cook – Buffalo Jills
Catherine was a Buffalo Jill for 6 seasons (1991-1997) and a captain for 4 seasons.
Julie Roberts – Carolina TopCats
Laurie Hanna Carlton – Cincinnati Ben-Gals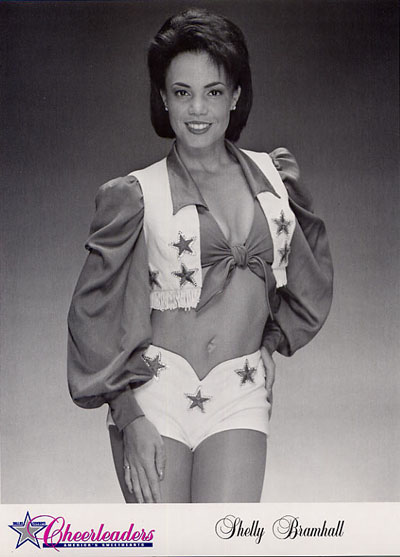 Shelly Boston Bramhall – Dallas Cowboys Cheerleaders
Beth – Denver Broncos Cheerleaders
Unknown – Houston Oilers Derrick Dolls
Stephanie – Indianapolis Colts Cheerleaders
Jenny – Jacksonville ROAR
Teri – Kansas City Chiefs Cheerleaders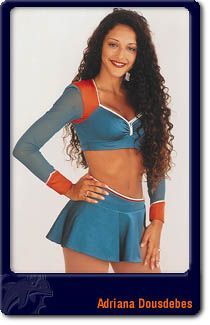 Adriana Dousdebes Fonseca – Miami Dolphins Cheerleaders
Jessica Ellingson Cahalan- Minnesota Vikings Cheerleaders
Heidi – New England Patriots Cheerleaders
Rochelle Brunner Williams – New Orleans Saints Saintsations
Julie – Oakland Raiderettes
Brenda – Philadelphia Eagles Cheerleaders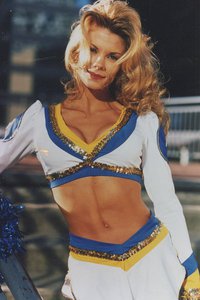 Melissa Pennell Kimble – St. Louis Rams Cheerleaders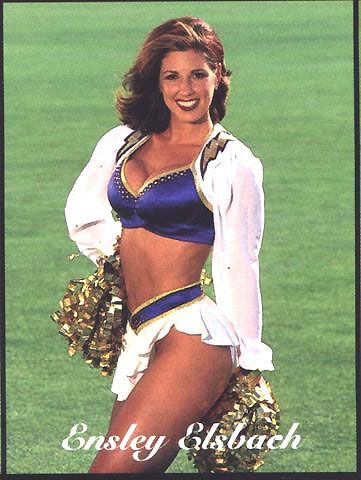 Ensley Elsbach – San Diego Charger Girls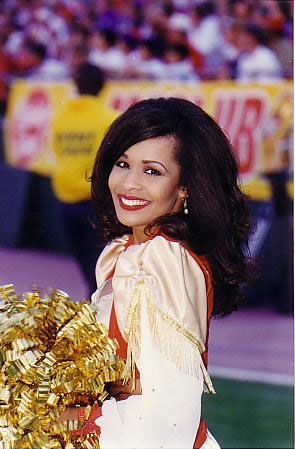 Adrianne Harris – San Francisco 49'ers Gold Rush
All about Adrianne here.
Rachel Kerr – Seattle Sea Gals
Ileana Ravenna – Tampa Bay Swashbucklers
Danelle Cheeks – Washington Redskins Cheerleaders
Thanks to Karla from BlackDCC.net, Director of the Tampa Bay Buccaneers Cheerleaders Sandy Charboneau, Pro Bowl Jill Catherine Cook and our friend Dan for help with this page.