This page is part of our project to document and recognize all of the NFL Pro Bowl Cheerleaders. If you can help with a photo or info we would greatly appreciate it.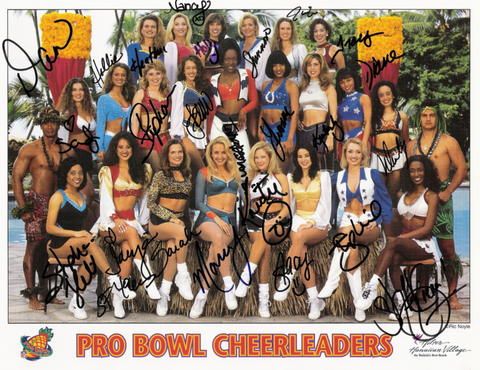 The 1998 Pro Bowl Cheerleaders
Shakiera Lewis – Arizona Cardinals Cheerleaders
Kristy Korpieski Carder – Atlanta Falcons Cheerleaders
Unknown – Baltimore Ravens Cheerleaders
Nancy – Buffalo Jills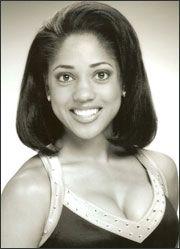 Stephanie (Hilton) Sewell – Carolina TopCats
In addition to being a Pro Bowl Cheerleader Stephanie is also a former pageant title holder and fitness competitor. She's now a Certified Personal Trainer with her own line of fitness DVDs.
More at StephanieSewell.com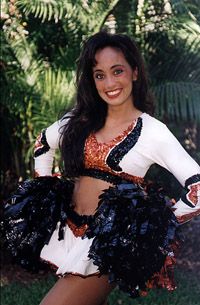 Wendy Delrosario – Cincinnati Ben-Gals
Wendy would go on to be a Captain with the Ben-Gals in 1999 and 2000.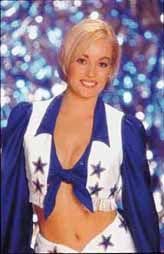 Stephanie Strunc Reese – Dallas Cowboys Cheerleaders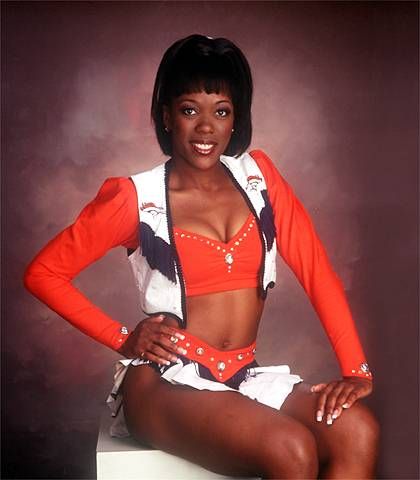 Tahasha Wilbon – Denver Broncos Cheerleaders
Hallie Fergus Carr – Houston Oilers Derrick Dolls
Yevonne – Indianapolis Colts Cheerleadeers
Sarah Herrin – Jacksonville ROAR
Stephanie – Kansas City Chiefs Cheerleaders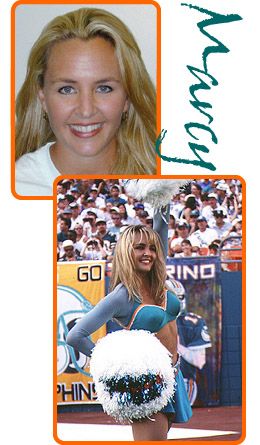 Marcy Kislia (Crowe) – Miami Dolphins Cheerleaders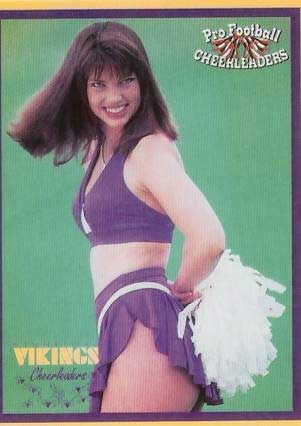 Holly Kolander – Minnesota Vikings Cheerleaders
Diane Cefalo Graham – New England Patriots Cheerleaders
Stacy Chien Rumney – New Orleans Saintsations
Julie – Oakland Raiderettes
Kimberly Vass Mitch – Philadelphia Eagles Cheerleaders
Heather Windholz – St. Louis Rams Cheerleaders
Jenni – San Diego Chargers Girls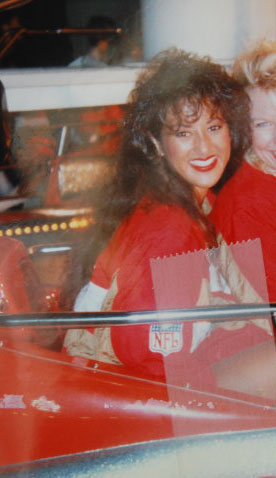 Tanja Anguay-Brennan – San Francisco 49ers Gold Rush
Shannon Kingsley – Seattle Sea Gals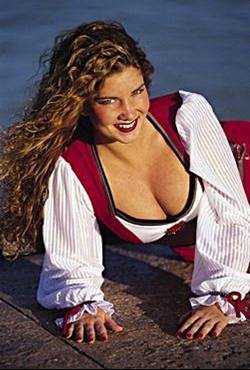 Sandy Charboneau – Tampa Bay SwashBuclers
Hallie – Tennessee Oilers Cheerleaders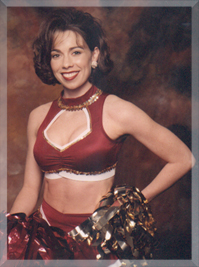 Tracy Ricker – Washington Redskins Cheerleaders
Thanks to Cincinnati Ben-Gal Deanna, Karla from BlackDCC.net and Pro Bowl Dan for helping out with this page.