The profiles and individual photos have been updated. Go there now!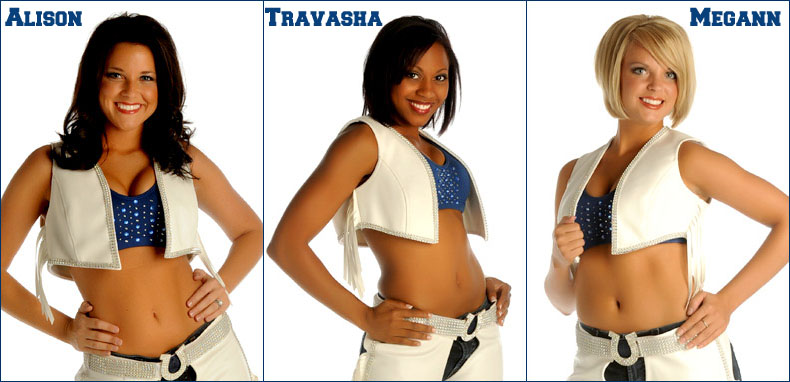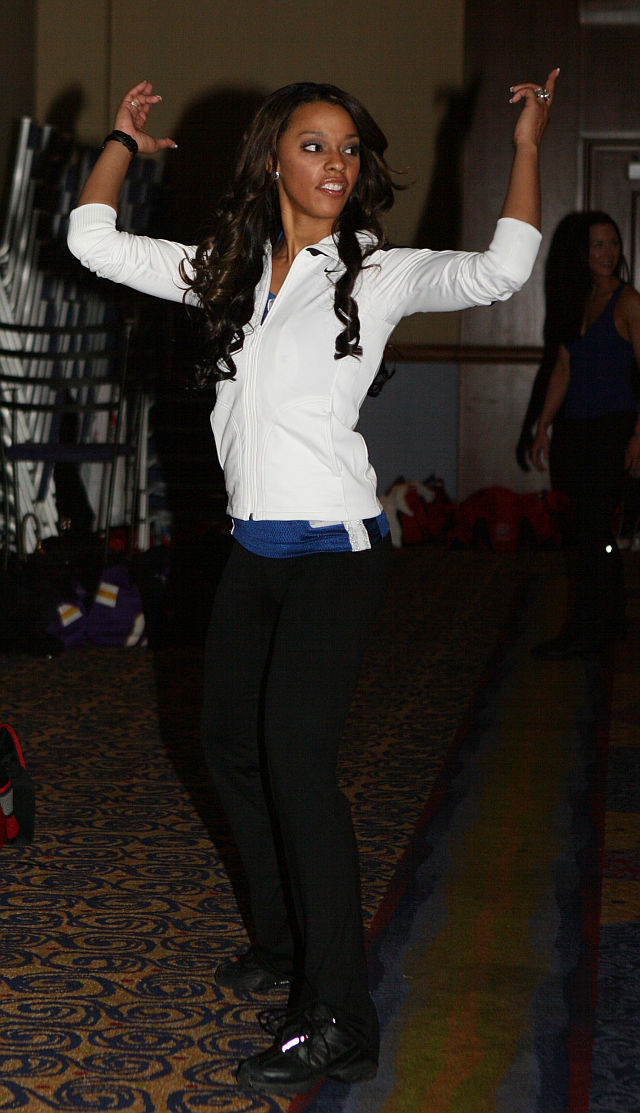 For nine seasons Shonica cheered for the AFL Carolina Cobras, the NBA Charlotte Bobcats and the NFL Indianapolis Colts. Actually her cheering career goes back even farther. In her freshman year at North Carolina State University she was the Cheerleader of the Month for American Cheerleader Magazine earning her a spot on the cover.
Shonica ended her Pro Cheerleading career earlier this year, going out on top as the Colts Cheerleaders representative at the 2009 Pro Bowl.  So what's she doing at P-R-O? She's the new Choreographer for the Colts Cheerleaders. Congratulations!
When Shonica's not working out new routines for the Colts Cheerleaders, she works in supply chain management for a hospital company.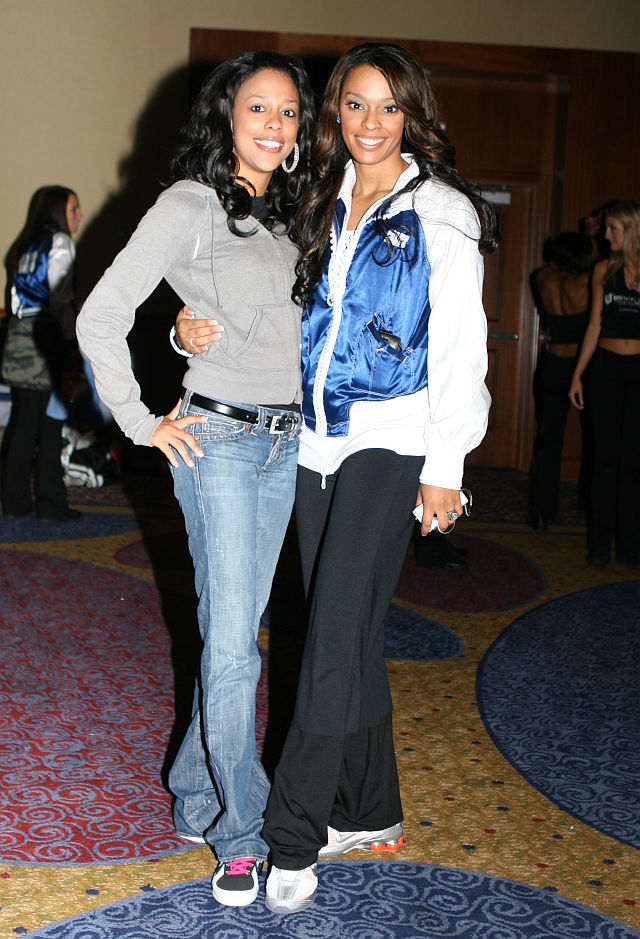 Shonica (right) with her sister Amber, another former Charlotte Lady Cat.
[Indianapolis Colts Cheerleaders]