By Matt TaylorCentral
Coast Gosford Express Advocate
Alex Tsambos is a superhero of sorts. By day she is a mild-mannered accountant. But by night she trades her business suit and calculator for tights and pompoms as she spreads her wings in charge of an NRL cheerleading team.
"Cheerleading lets me get my creative side out after being at a desk and immersed in numbers during the day," Ms Tsambos said.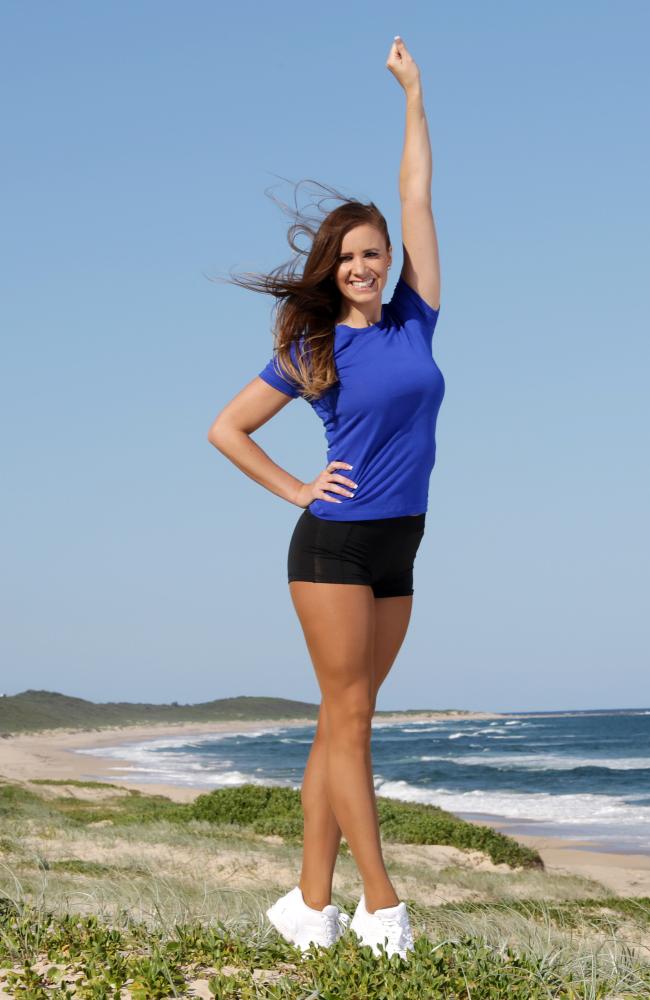 This week the 28-year-old Umina Beach resident realised a dancing dream when she started as director of the Newcastle Knights' cheerleading team.
"I've just had eight years cheerleading for the Manly Sea Eagles, and I'm definitely ready to step up now," she said.
"I have always wanted to be a director of an NRL cheerleading team, and I can't wait for the season to start."
Ms Tsambos, who graduated with a Bachelor of Commerce at the University of Newcastle's Ourimbah campus about five years ago, said many cheerleaders in the NRL were degree-qualified­ women.
"We all tend to do cheerleading as a hobby. And this stigma of the girls getting into it to date footballers is rubbish," she said.
"The girls do it to entertain the children and the families. We all love to perform, and it gives us a chance to be part of the NRL."
Asked what made a top-notch cheerleader, she said: "You have to train hard and a lot of it comes down to your personality."
Her new role with the Knights, who finished with the wooden spoon in 2015, will see her work up to 20 hours a week on planning, choreography, uniforms, promotional work and game days.
Ms Tsambos is hoping her good friend Angela Nicotera, of the world-famous ­Dallas Cowboys NFL cheerleading team, will teach her Knights girls some new moves this year.
"Ang and I were cheerleaders together at Manly. The NRL will start introducing more of the American-style tumbling and acrobatics in the future, so she can hopefully help us with that.
"We are always looking to offer more great entertainment for the fans."