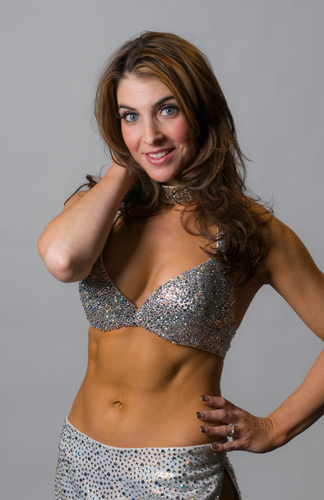 By John Przybys
Las Vegas Review-Journal
Jan. 6, 2012
Q: You've been dancing since you were a kid. What's the appeal?
A: I just definitely liked to be on stage and perform. It was just a passion that I had, and it's something that I'm very happy has stayed with me. I've had great teachers and met amazing people and earned opportunities that have really enriched my life.
Q: Did you always want to make dancing your career?
A: In, like, sixth grade, I wanted to be an astronaut, actually. I was really into math at that time and I built Skylab for a science fair project. But as math continued, it was, like, "Ohhh, this is a lot of school." So I got more into my dance and my cheer(leading) and all these fun things, and I thought, "Wow, this is fun. Know what? I'm gonna make a career of this."
Q: And you became a dancer at Studio 54 (at the MGM Grand).
A: I started there in '99 (as a dancer) … Then, they had an acrobat couple who were doing a few different things, and decided to do "The Stars of 54." They created this (aerial) act which was three stars — three different points in the club, so it would be a trio act.
Q: How high up are we talking?
A: It's, like, 20 feet? It's definitely a nice, comfortable height for me.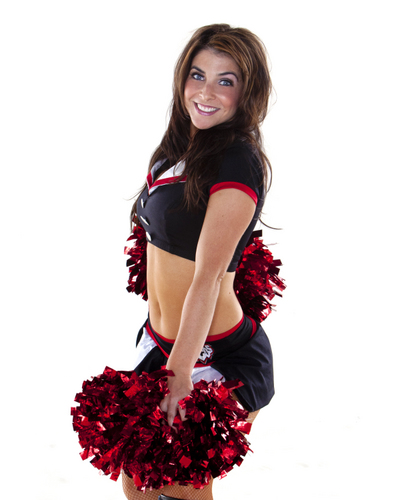 Q: You've also been a cheerleader for three Las Vegas pro football teams (the XFL Outlaws, the AFL Gladiators and the UFL Locomotives). Who's crazier: Drunken football fans or drunken nightclub guys?
A: It's a different spectrum. The comments you hear from football fans and the comments you hear from club fans are different. But they all have a good time … We've often thought of keeping a book of all the pickup lines we've been asked.
Q: What's the weirdest line you've ever heard?
A: Last night, actually, I had somebody who wrote down their name and room number, and then put "flexible" underneath it. I was, like, flexible like "I don't care if you're married or single" or "flexible if you want to bring someone else," or flexible as in "You can just do an act yourself." You just never know.
Q: Studio 54 is set to close on Feb. 4. What's the home stretch like for you?
A: There are no words. It's not just the place you go to five days a week. … So it's definitely something close to my heart and I'm sad to see it go. I met my husband there and spent a lot of my life there. It'll be a change, but, you know, everything comes to an end.