On the eleventh hour of November 11th, 1918, the armistice between Germany and the Allied nations that ended World War I was signed on that day and a ceasefire went into effect. The origins of Veterans Day date back to President Woodrow Wilson, who proclaimed Armistice Day on Nov. 11, 1919 to mark the end of WW I.
After World War II, there was a movement to turn Armistice Day into a time to honor all those who served in the armed forces. President Eisenhower signed a bill into law in 1954 and Congress voted to change the name from Armistice Day to Veterans Day.
In honor of Veterans Day, for every point scored during the NFL's 32 Salute to Service games, the league will donate $100 to each of its non-profit partners: the Pat Tillman Foundation, USO, and Wounded Warrior Project. Next Monday night, the Titans will host their Salute to Service game, and the Titans Cheerleaders will be there to support the Titans and the troops. But the TTC salute to the troops is just not a one game service, as they visit military bases throughout the world throughout the year.
Here are the TTC at their last home game against the Texans, in their camouflage uniforms: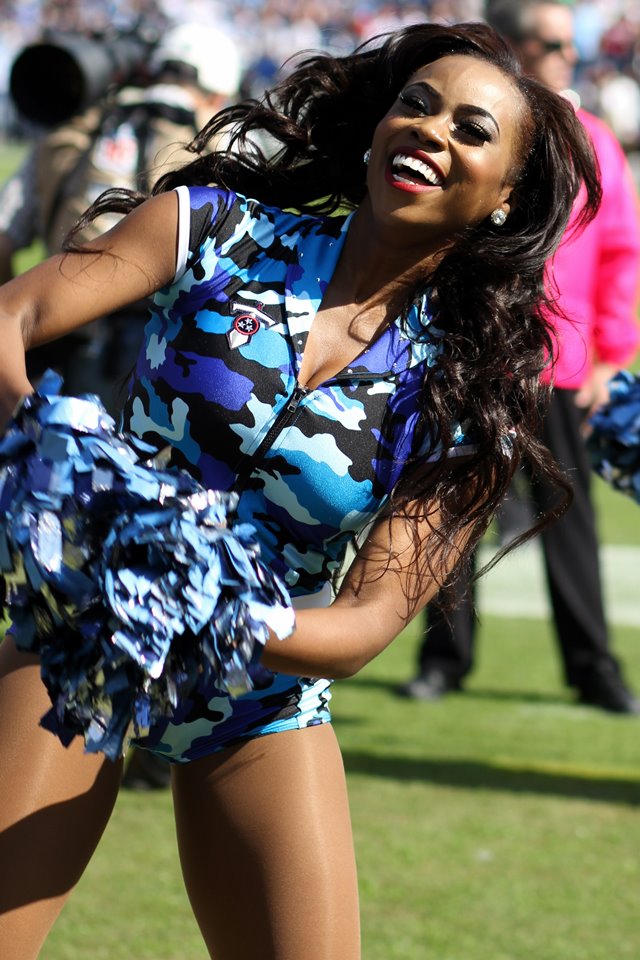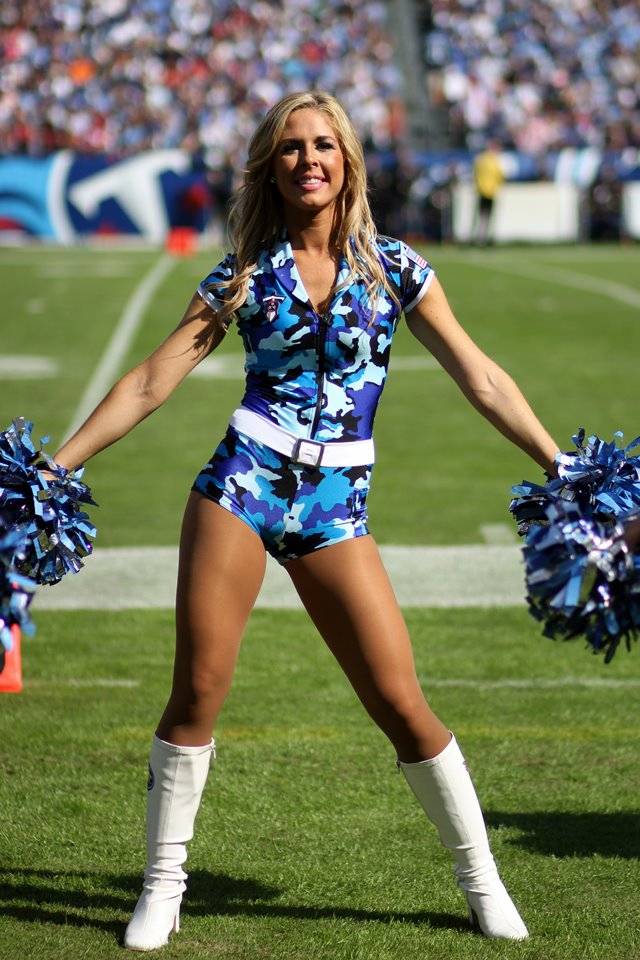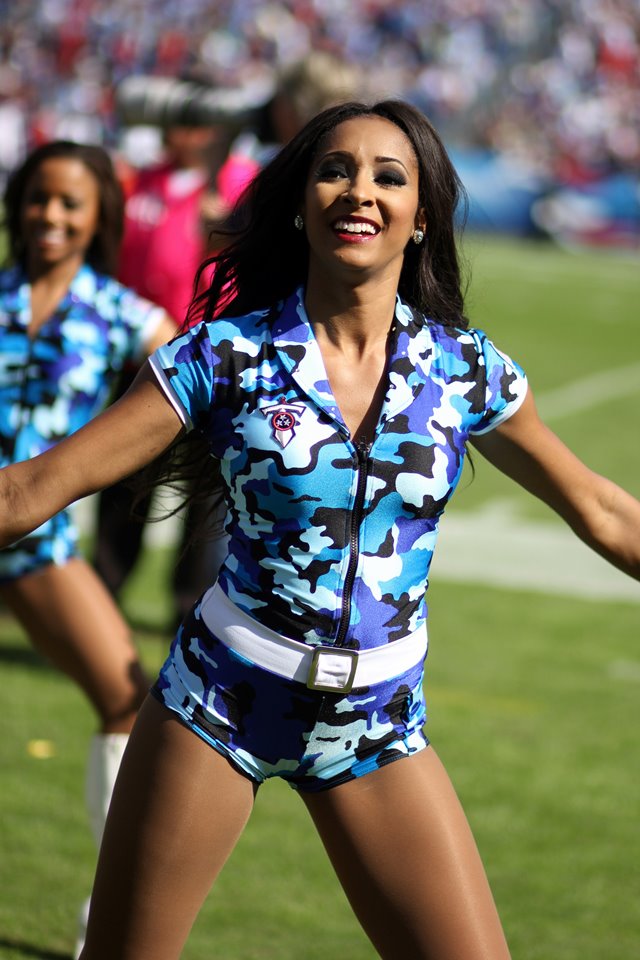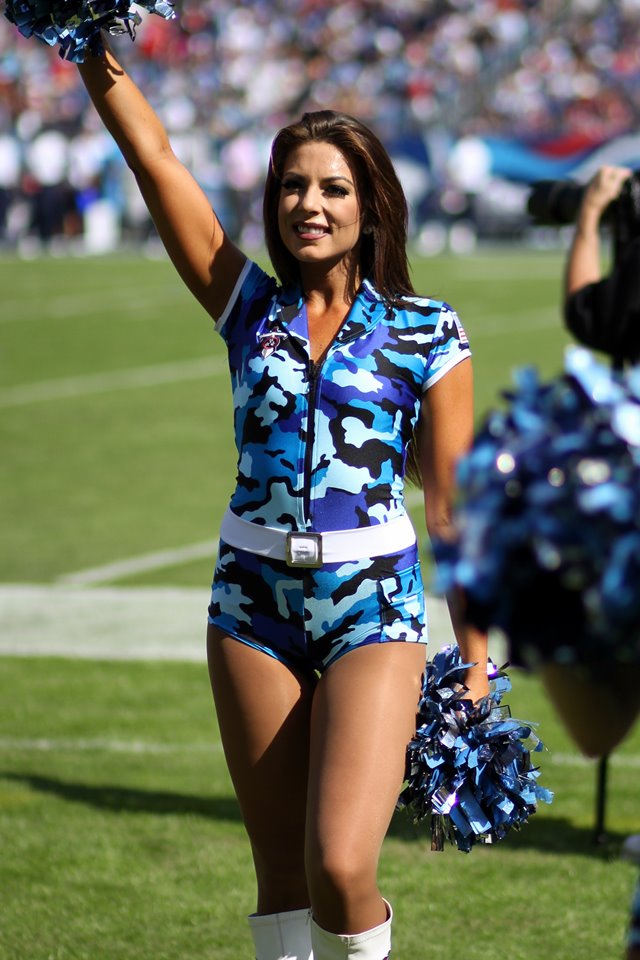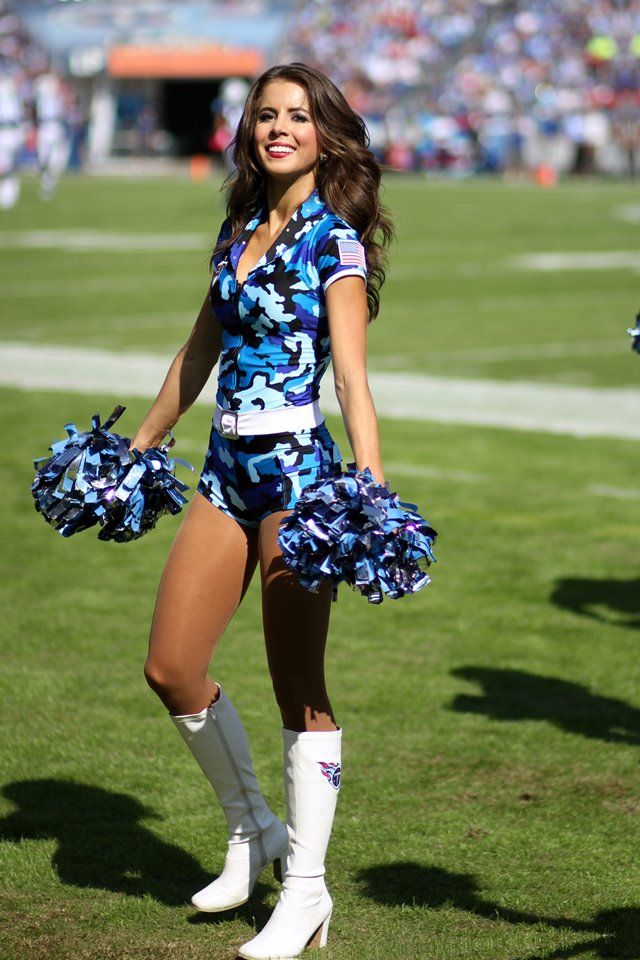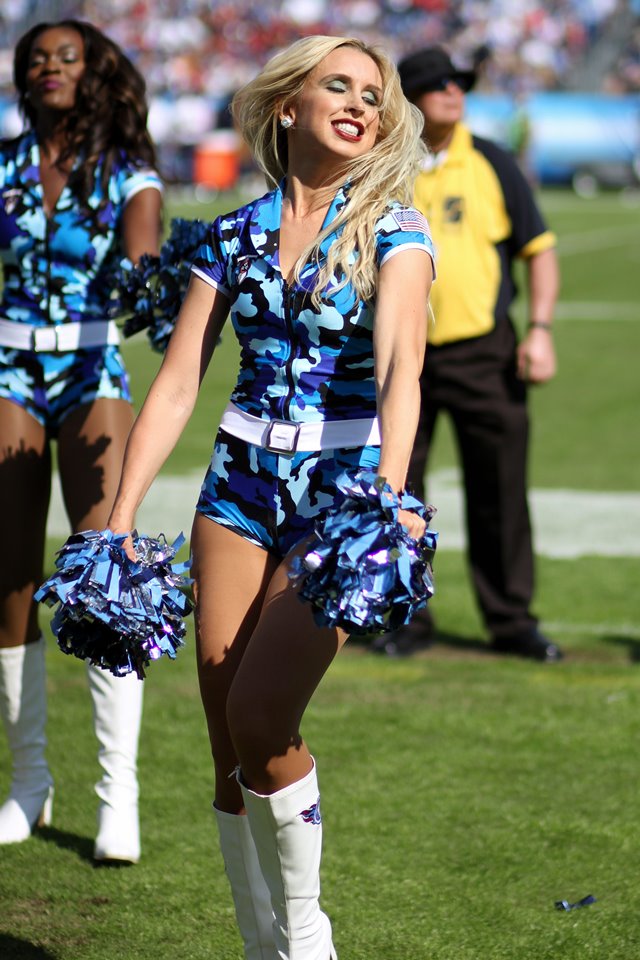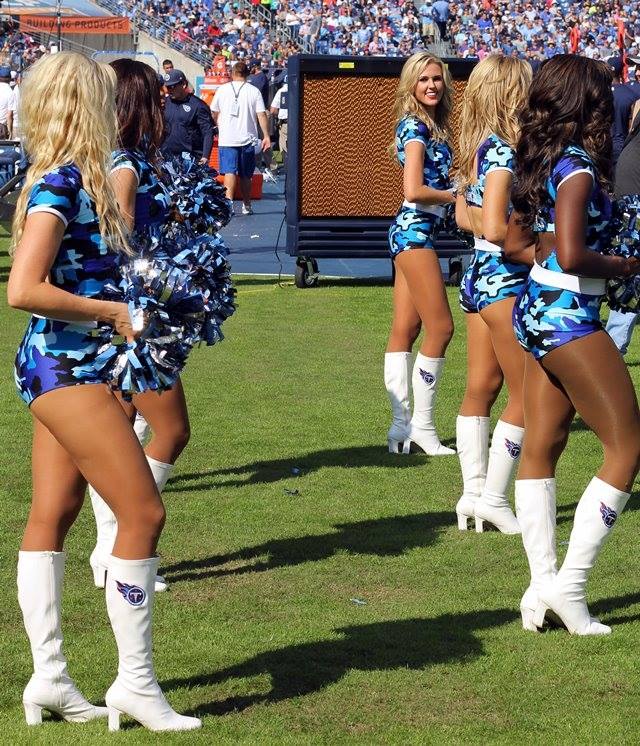 Continue reading "Camouflage cannot hide the Titans Cheerleaders support of the troops"