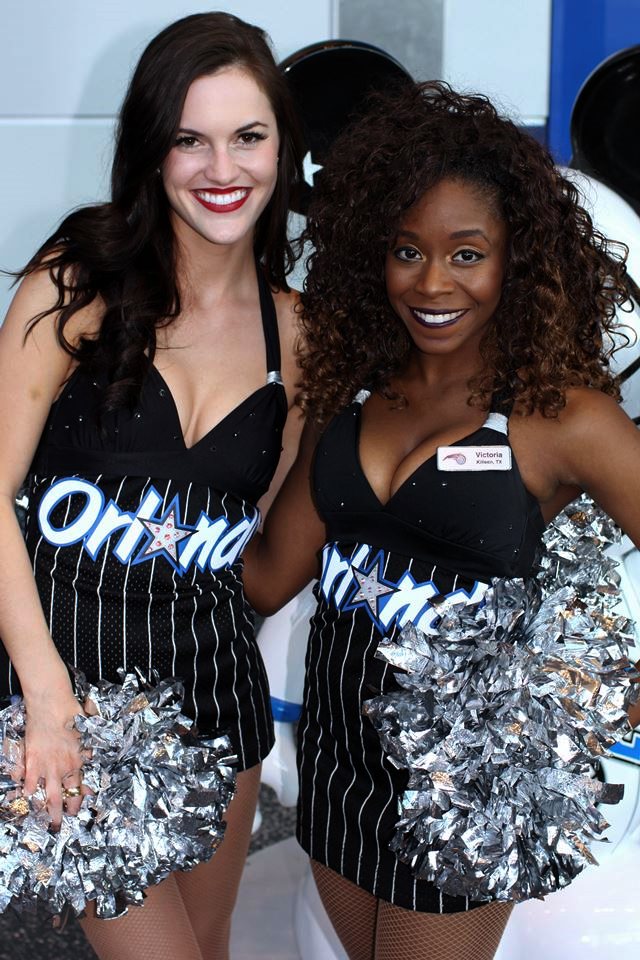 Last season's 25th anniversary Orlando Magic Dancers included veterans that have become big fan favorites over the years. Fifth-year veteran Victoria was a Team Leader, and as I witnessed last March, worked hard to prepare the Junior Magic Dancers for their halftime performances. One could see the organization and discipline of being a self-proclaimed "Army brat," born in Killeen, Texas, then years in Germany, as Victoria took charge of the practice sessions with the young dancers. Victoria was also seen on the big screens at the game, in sketches with that crazy mascot Stuff, who is always up to something!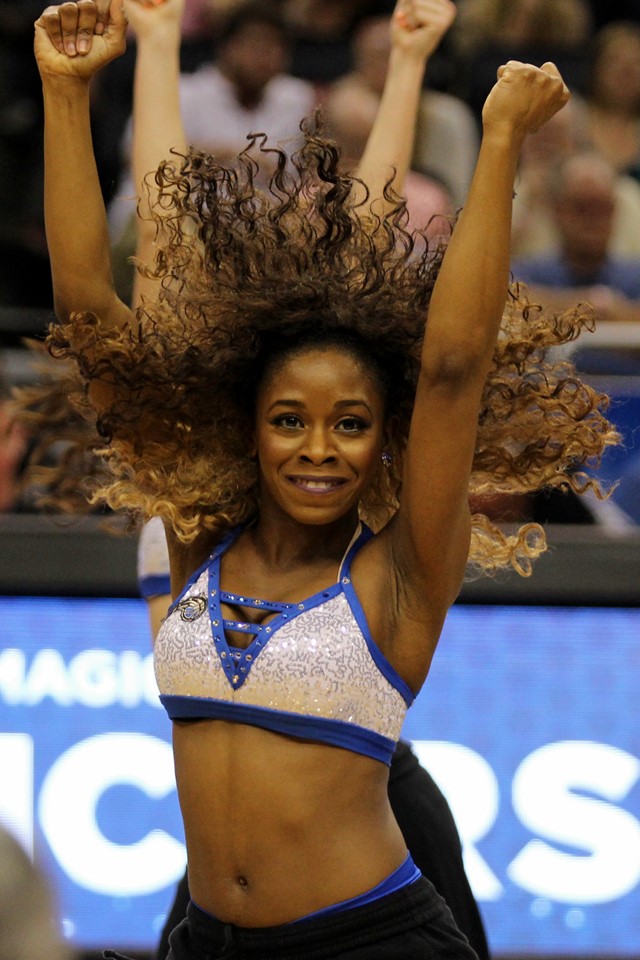 Heather finished her fourth season with the Magic Dancers, and according to her best friend Emmy, is someone that has really blossomed during their four years on the squad, not only as a performer, but also being much more outgoing than she was three years ago.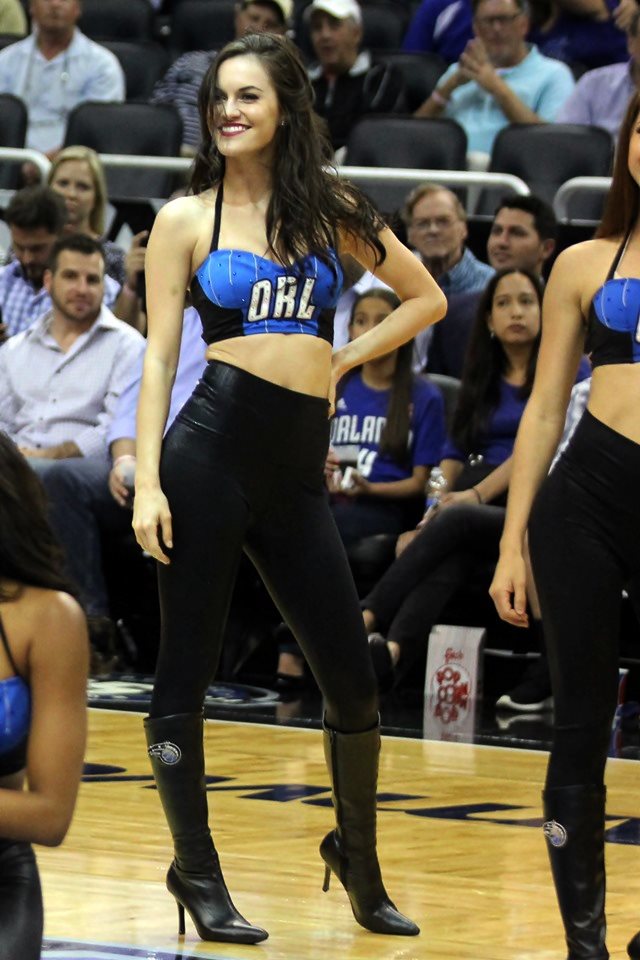 And if you would like the chance to experience the wondrous opportunities that Victoria and Heather have been part of, the process to become part of the 26th edition of the OMD is right around the corner. All the information is at this link, and some of the key dates are….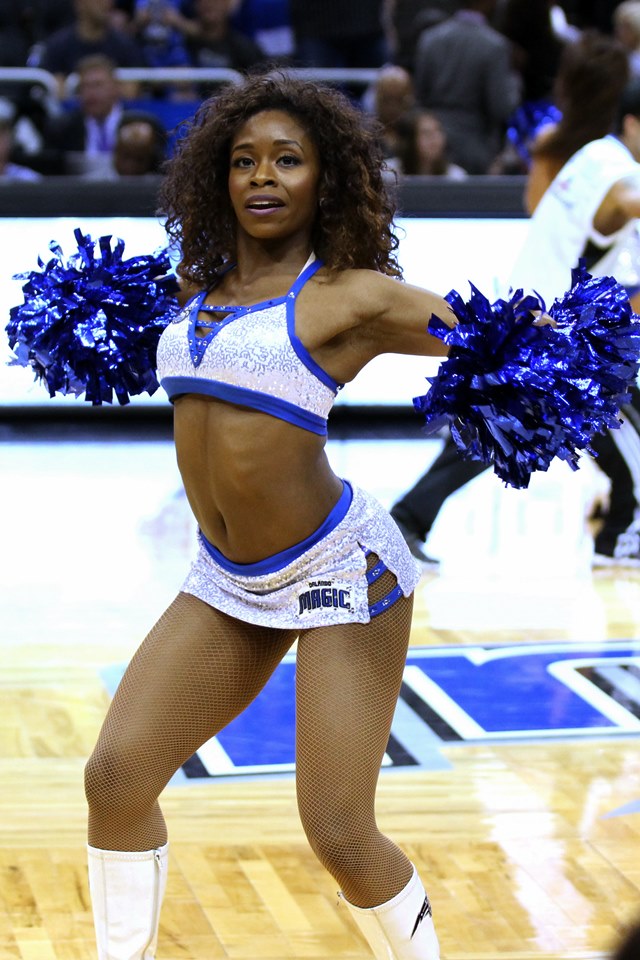 2014-15 Pre-Audition Class schedule updates and instructors – ONLY 2 CLASSES REMAINING:
July 21 – Hip-Hop/Jazz with Guest Choreographers April and Nova Jay aka 'Crossbreed'
July 23 – Theme Jazz taught by Assistant Manager Cherie LaRosa
All classes held at RDV Sportsplex (8701 Maitland Summit Blvd, Orlando, 32810) from 7:45p-9:45p. Instructors and class style subject to change without notice. Registration open and walk-up registrations accepted!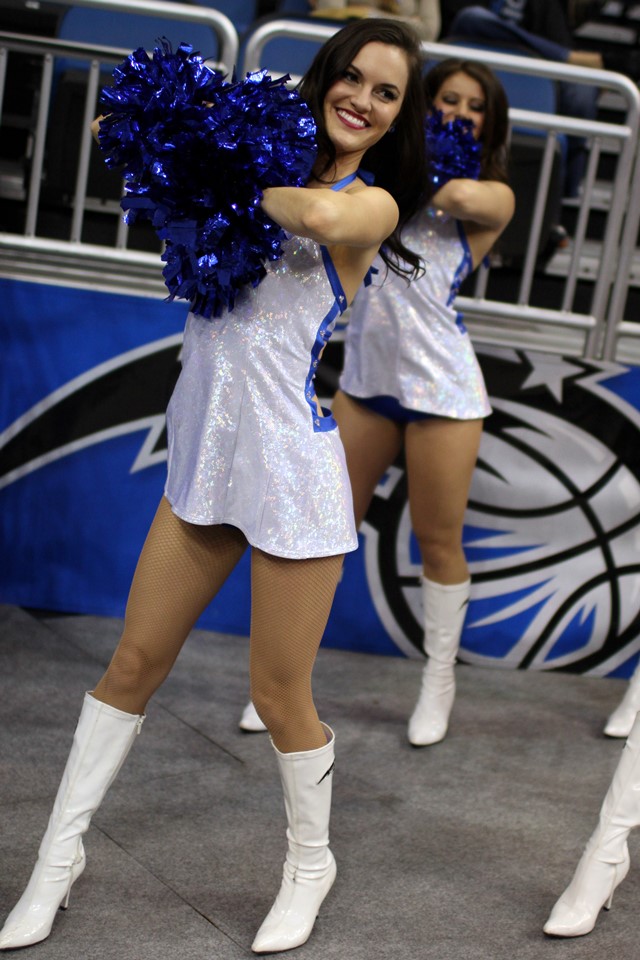 ROUND 1: Saturday, July 26 from 9a-5p
· Schedule:
– 9am – Registration at the RDV Sportsplex (8701 Maitland Summit Blvd, Orlando, 32810 * 407-916-2442 if lost) in the Orlando Magic Gym
– 10am – First round begins
– NO LATE applicants will be accepted and this is the ONLY open audition of the year! Plan to be there and don't be late if you want to potentially be a part of the action this season!
– Note – All audition participants must be prepared to stay until the end, NO EXCEPTIONS!
· What to bring:
– $25 application fee (reduced to $15 if you have attended any of the 5 summer pre-audition classes, waived if you purchased the full pre-audition package)
– Headshot
– Full Body shot
– Resume (dance and/or business)
– Snacks, water bottle, towel and items to freshen up between rounds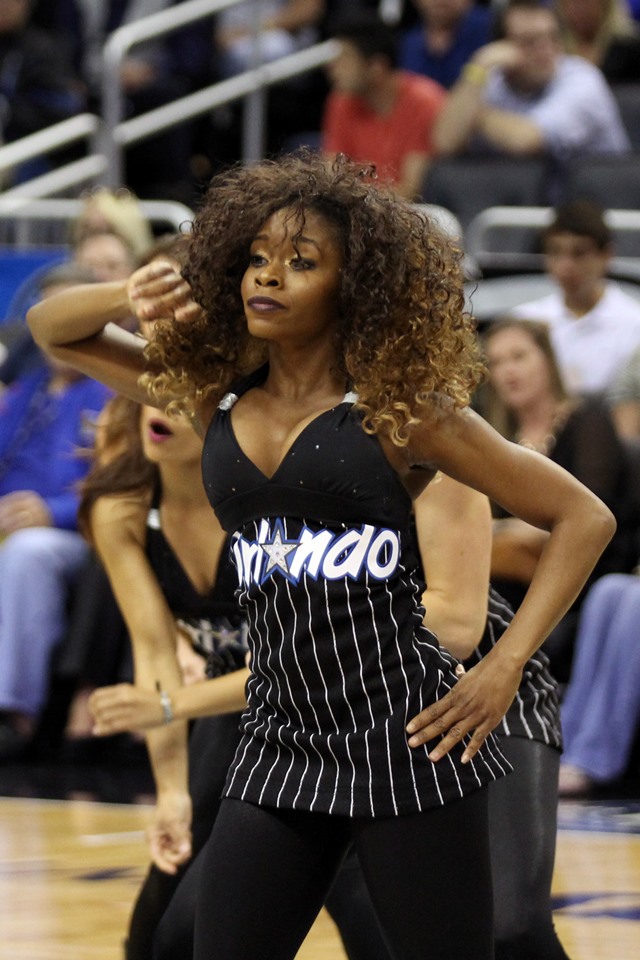 •FINALIST INTERVIEWS: Monday, July 28 and Tuesday, July 29 by Appointment
•FINALIST BOOT CAMP: Sunday, July 27 through Tuesday, July 29
•AUDITION FINALS: Thursday, July 31 from 7p-9p in the Disney Atrium at Amway Center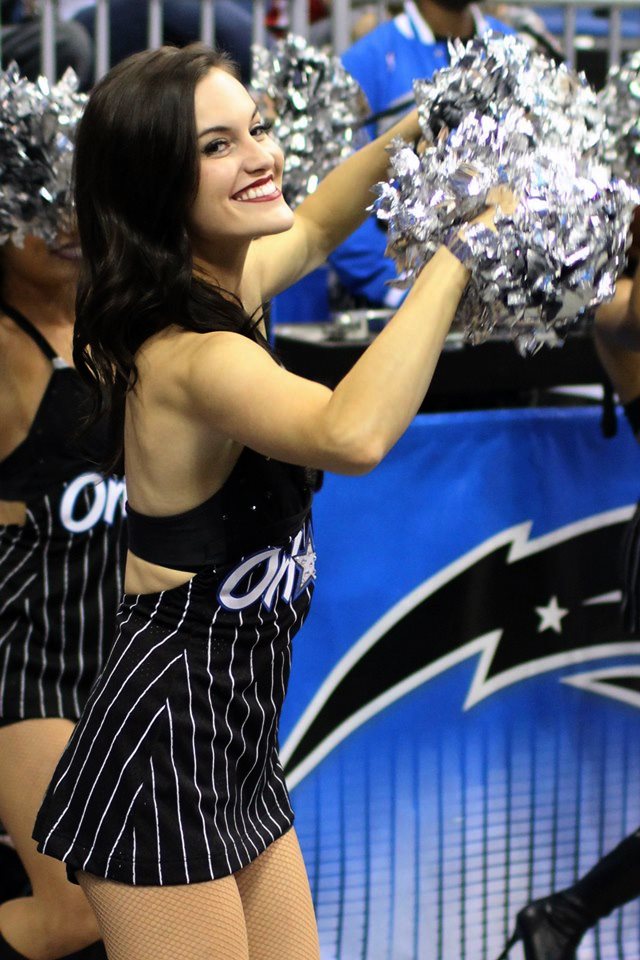 It is almost time for the next squad to emerge, and you could be part of it!
And more photos of Victoria and Heather are at this link!