I attended my first ever field (outdoor) lacrosse game on Saturday, when the Long Island Lizards hosted the Denver Outlaws. The Lizards play in the Major League Lacrosse (MLL) not to be confused with the National Lacrosse League (NLL).
An easy way I remember the difference: the NLL plays INdoors.
But more important than the differences between box and field lacrosse are the Long Island Lizards Dance Team.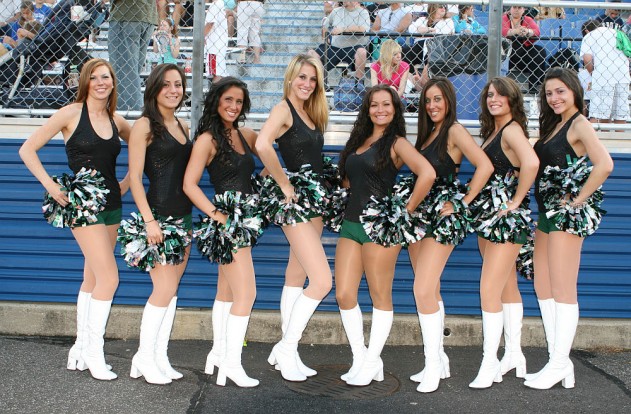 (l-r) Megan, Vickie, Nora, Colleen, Victoria, Danielle, Lisa, Jamie

Colleen
Because the game is played outside, the weather can sometimes be an issue. It's more like football, than baseball, where play will continue in most cases. The dance team has white hooded sweatshirts in case of rain. Fortunately, the weather on Saturday was perfect.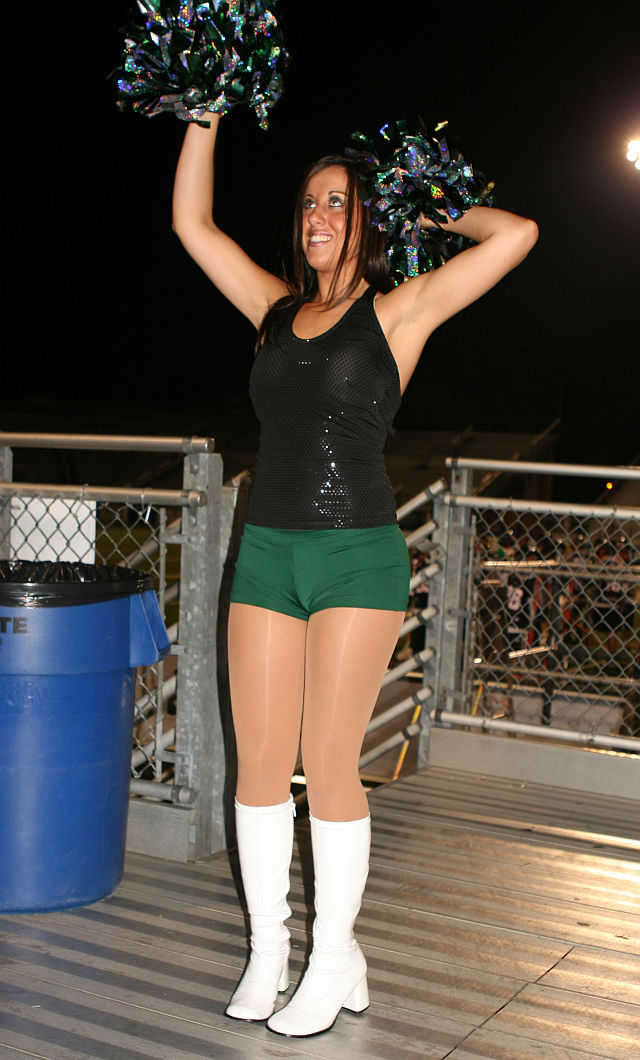 Danielle in the stands leading the Macarena
The team is directed and choreographed by Danielle, who also is the team's onfield announcer. So she is quite busy on game day: recruiting contestants for promotions, emceeing and of course running the dance team. This is Danielle's 4th season with the Lizards. She was previously a member of the New York Titans Sirens Dance Team (that's indoor lacrosse). She's a graduate of CW Post and is a Health and Physical Education Teacher.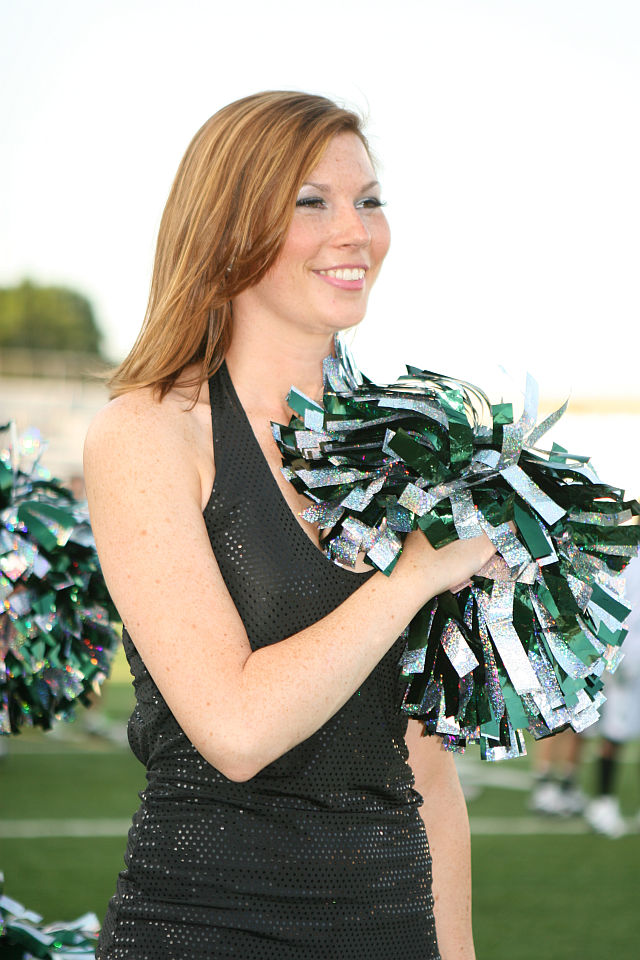 Megan during the National Anthem
This is Megan's first year on the Lizards Dance Team. She's a recent graduate of Dean University where she earned her BFA in Dance and was on the school dance team. She says it's quite a change from dancing indoors on a court for basketball games to outdoors on artificial turf for lacrosse. Right now she's got a job in banking, but would like to get a job in dance, perhaps on a cruise ship.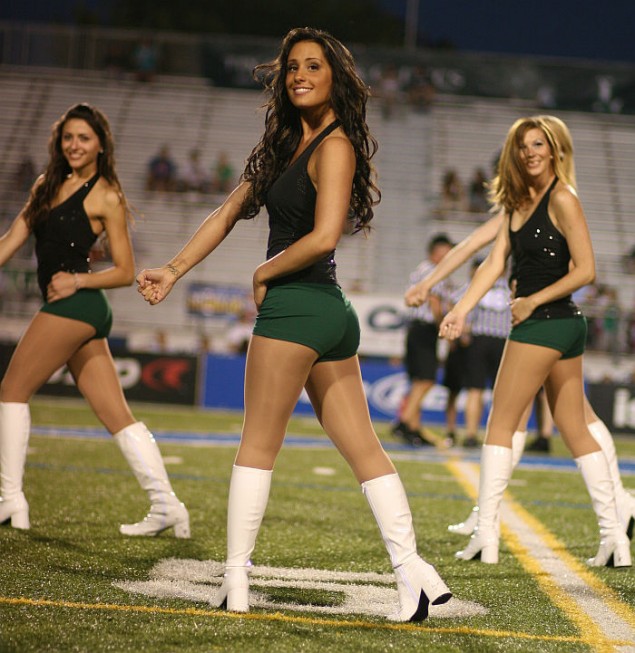 Nora (center)
Nora is the captain and a three-year veteran of the Lizards Dance Team. She's an aspiring actress and singer looking to make it on Broadway.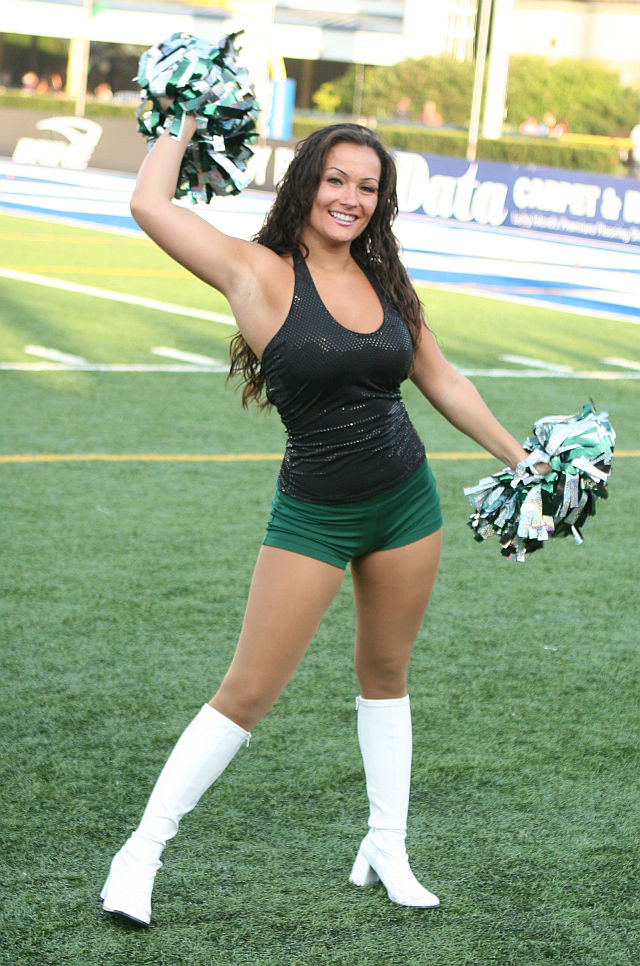 Victoria
This is Victoria's first third year on the team. She's in school studying to be a physical therapist.